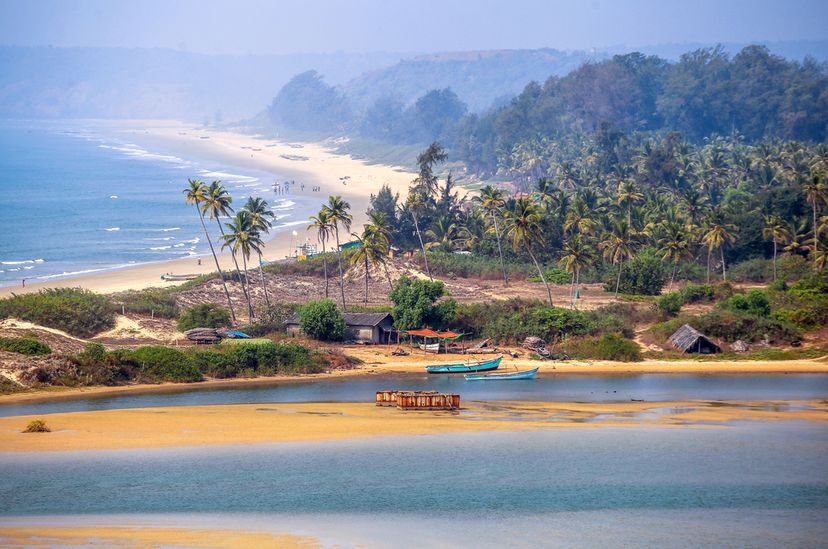 Aromatic spice plantations, languid rivers, ancient cathedrals, and frothy waterfalls raise the bar when visiting Goa for the alabaster beaches, hypnotic swaying palms, and the easygoing nature of Goa's people. More than two million annual visitors arrive at Goa's breezy shores on India's enchanting west coast, an outpost once belonging to the Portugese for almost five centuries and where the weight of colonial rule is still evident all around. Delve into Goa through well-kept and captivating architecture, gardens thick with bougainvillea, and Susegad, from the Goan lexicon and referring to their particularly easygoing lifestyle.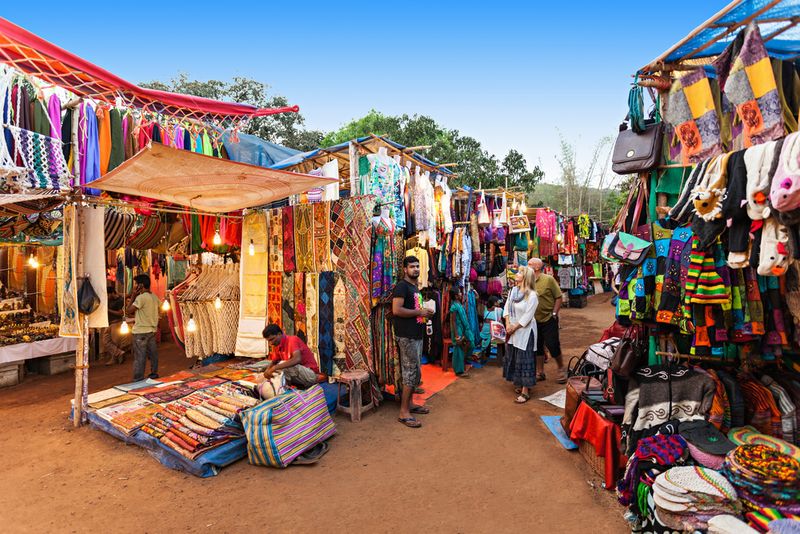 For those who love to shop, there's something particularly entrancing about a flea market and all the possible treasures to be unearthed throughout. Goa's markets are an esteemed part of tourism in the province–you haven't really been to Goa if you haven't scavenged the markets for that one-of-a-kind find. Some of the most popular market stops include Mapusa's Friday Bazaar, Arpora Saturday Night Bazaar, and the Wednesday market at Anjuna, each choice shopping spots to visit. Spices, jewelry, and clothing are top products on the circuit. There are endless rows of artisans offering brightly coloured lanterns, paintings, pottery, and an array of other handmade crafts.  For some of the freshest seafood around, visit Chapora Fish Market by Chapora River (here the day's catches are up for grabs) or if you're in need of provisions, try Margao in Southern Goa for local delicacies and inexpensive alcohol.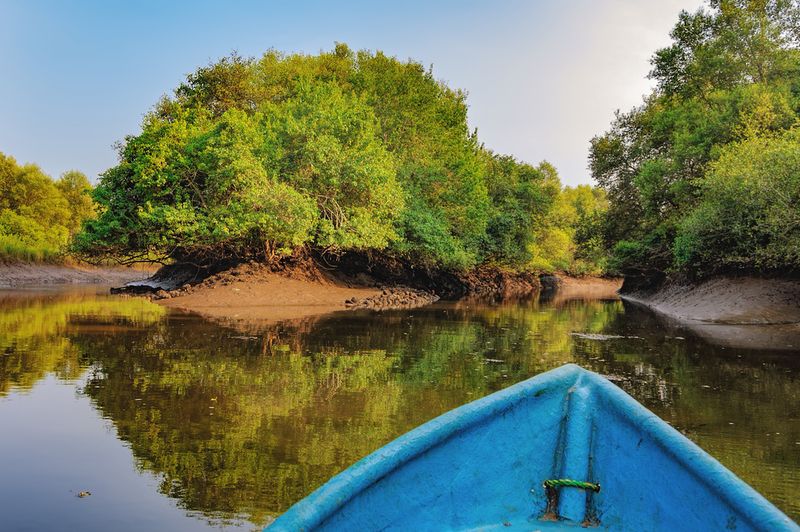 Find Goa's wild side throughout the many wildlife sanctuaries scattered through the province within the Western Ghats, a hotspot for biodiversity and one of the most famous in the world. Goa's biggest and most impressive sanctuary is Bhagwan Mahaveer Wildlife Sanctuary in Molem. It's a thickly forested environment home to a diverse array of animals and hundreds of species of birds, all best seen over at least a few days. Jungle cats, spotted deer, pythons, Sambar, and even tigers make their homes in this spectacular wildlife preserve. In southern Goa, Canacona's Cotigao Wildlife Sanctuary is  swath of deciduous forest where rare plants and towering trees set the landscape and the canopy keeps habitats cool from the burning sun. Skirting Karnataka state's border, many animals make their home here including the Indian Gaur, one of the largest bovine species in the world.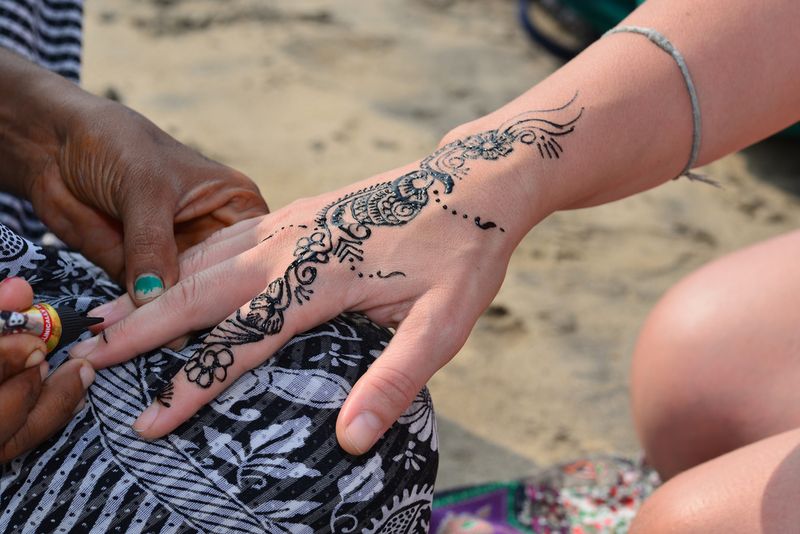 Few destinations are as popular for tattoos as Goa–henna tattoos that is. Called the art of mehndi, henna is centuries-old. These temporary tattoos are perfect for anyone toying with the idea of a real tattoo or wanting to try out temporary body art. Lawsonia, a bush thriving in dry, hot places, is what's used to make the dye. There are four distinct mehndi styles–India, Middle Eastern, South Asian, and North African–with the Indian style covering more than hands and feet, extending dye along the legs and arms to appear as stockings or gloves and adorned with teardrops, lines, and patterns of paisley. Traditionally, brides spend hours having henna applied to their bodies before they wed but in Goa henna tattoos are for any curious visitor. Beautiful, intricate patterns create exquisite art with dye lasting anywhere from a week to a few weeks before disappearing.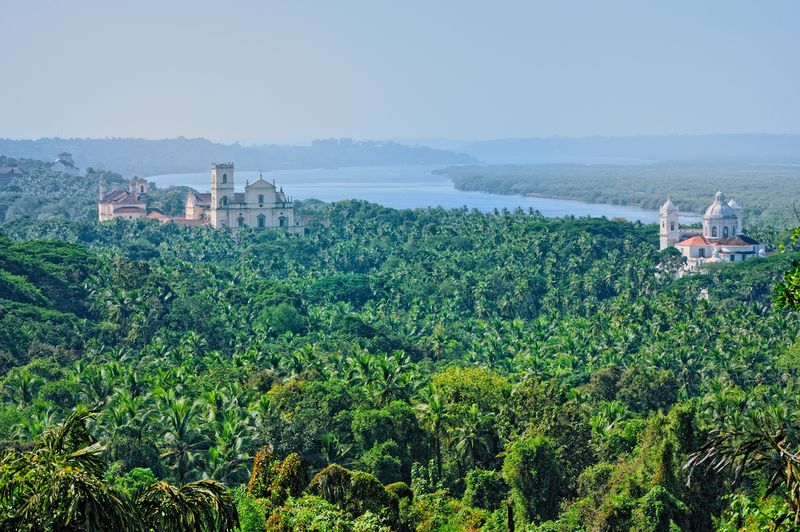 The rise of Old Goa (Velha Goa) was all thanks to the Portugese, who ruled the city with their eastern empire between 1510 to 1835–life was anything but lackluster. The Portugese brought the city to its culmination swiftly, without abandon, and in less than a century the entire world knew about Goa. It was compared to Amsterdam for its great prosperity and trade and when the city reached its highest meridian in the 1600s, it was dubbed "Rome of the East," eclipsing even Lisbon which at the time had boomed immensely. The convents and churches are original buildings to Velha Goa, then called Ela, and are in impressive shape dominating central Goa–a definite UNESCO World Heritage Site and a  must-see. The Basilica of Bom Jesus, Church of Saint Cajetao, and Church of St Francis Assisi pay homage to the ancient city.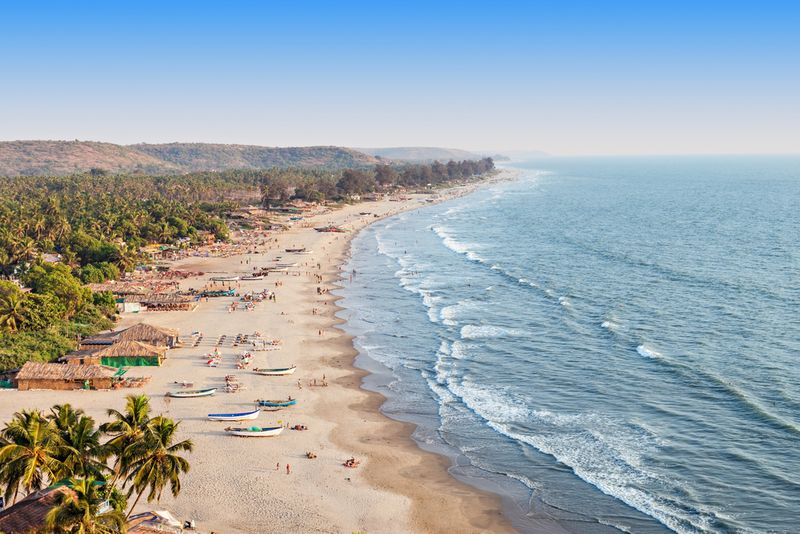 There's little doubt most foreigners make a beeline for Goa's incredible and plentiful beaches–they are stunning and mesmerizing and everything glorious. The balmy waters of the Arabian Sea and backdrop of sandy beaches are magnetic and vary so much anyone can find their own helping of perfection. Beginning at the northern tip of Goa and heading south, it's difficult to travel far without discovering a beach, and with more than two dozen beaches along that sublime stretch, it's obvious why Goa is world renowned. There are commercial beaches filled with amenities (Calangute), beaches popular with party crowds and a steady stream of all-night fetes (Baga), and quiet southern expanses ideal for a sun-kissed nap and easygoing downtime (Arambol). There are plenty of water sports to try out, massages to relish in, and seafood to die for. Goa's beaches don't miss the mark for anything.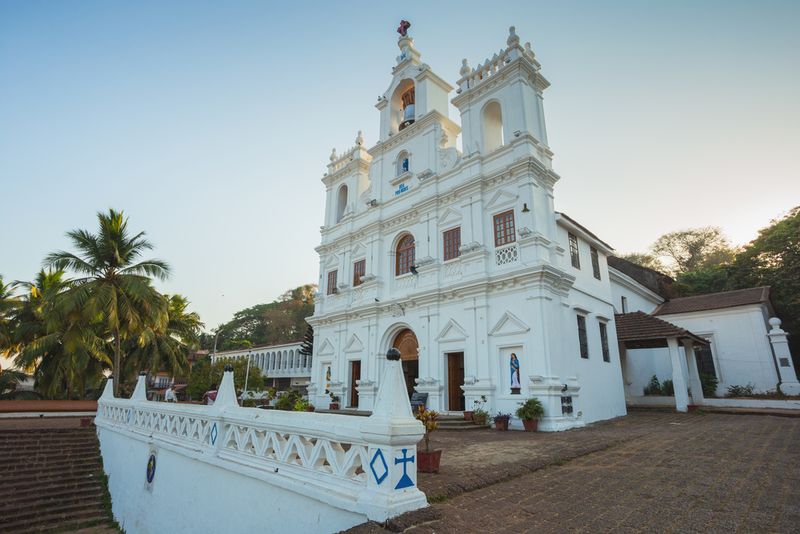 Panaji is one of Goa's most laid back capitals and also one of its smallest. It's a place where simple explorations are the most authentic attraction and wandering the streets offers a fine example of traditional Goan life. Panaji, also called Panjim, is a lovely city where a leisurely walk, some delicious Goan food, and an afternoon catnap is a great way to spend a day. Panaji overlooks the bustling Mandovi River, near where it spills into the Arabian Sea, and sits along the peninsula in a picturesque location. In the city center, a magnificent white church overlooks the bustling avenues and wide boulevards laden with lush foliage edge the river. Art galleries fringe on commanding, colonial buildings and modern shopping malls rub shoulders with quaint bookshops and low-key alley bars. Life in Panaji is relaxed, offering respite from some of India's busiest cities.