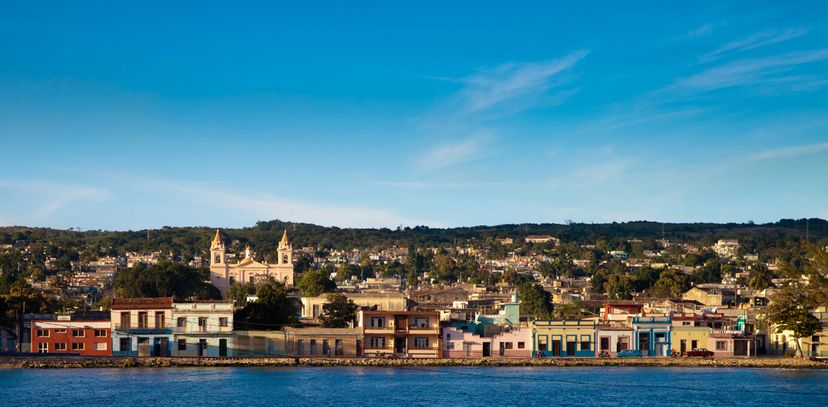 Most travelers to Cuba have one thing in common; they tend to stick with the better-known areas of Havana, Varadero or Cayo Coco. Unfortunately for those travelers they are missing out on an abundance of charming towns that offer vacationers an unforgettable experience. If you really want to experience authentic rum, cigars, Rumba music and classic 50's cars, there is no better place to visit than these seven charming small towns.
7. Baracoa
Cuba's oldest and most isolated town is located over the hills and on the wet and windy side of the Cuchillos del Toa Mountains. Don't let that steer you away from experiencing the atmosphere and people here, best described as mysterious, surreal, outlandish and hallucinogenic. Secluded beaches and virgin rainforests begging to be explored surround the unspoiled colonial village. You won't find any fancy hotels or resorts here either, visitors will stay in casa particular or as we know them a bed and breakfast. Expect home cooked meals of fried chicken, beans, sweet plantains or fresh seafood. This is the land of great rainfall and many rivers, which means the lush green vegetation thrives and visitors shouldn't miss boating between the tall cliffs at the mouth of the Yumuri River. Head into the mountains to see the stone zoo, where a farmer who taught himself to sculpt has created over 400 animals out of the original stone. Baracoa, largely undiscovered and the perfect charming small town to discover in Cuba.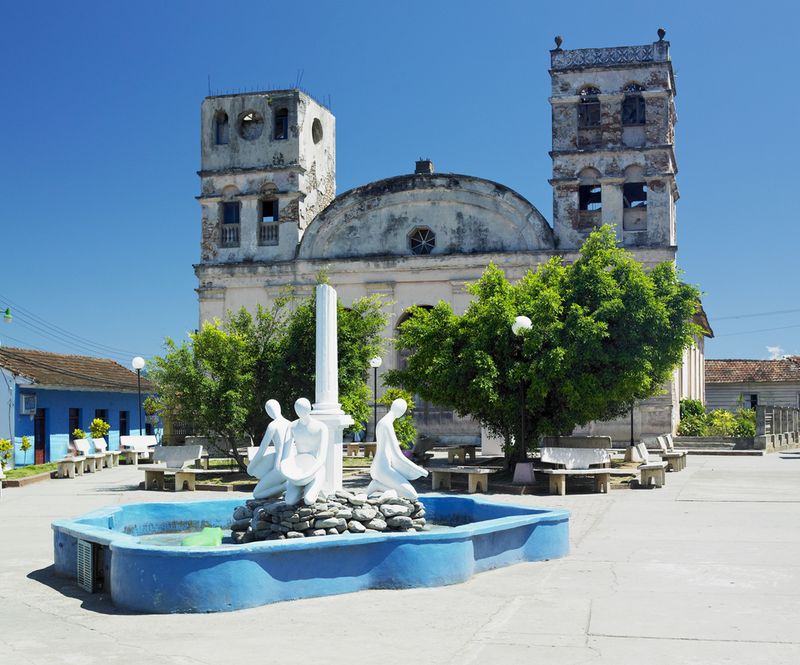 6. Matanzas
Welcome to the 'real Cuba' is a phrase that is often associated with Matanzas. The city offers little in the way of standard tourist sights but offers a ton of under-the-radar pleasures. This town is the home of Cuba's finest provincial theaters and is the birthplace of most of the eloquent poets and writers. Two forms of Cuban music were hatched here, the danzon and rumba, along with various religions of African origin. It is a town loaded with interesting history and thriving with cultural life. There are a few beaches here, close to the downtown center where locals are often seen swimming and fishing and visitors are always welcome to join. More than likely though you will be listening to some drummers in the Marina neighborhood, hanging with the artists and dancing the nights away on the streets. Expect to stay in casa particular, eat amazing freshly made food and meet some of the most interesting people in the country.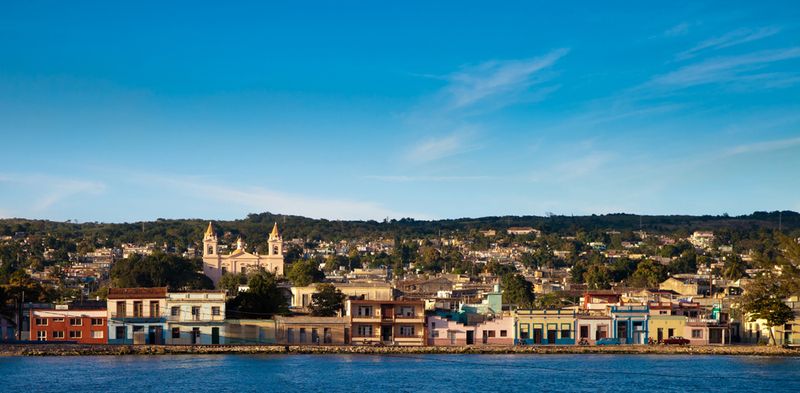 5. Santiago de Cuba
Located on the southern edge of Cuba, this is the second most important city in Cuba after Havana and one of two things will happen when you visit; you will love it or hate it. This city can be taken one of two ways, the first as a hot city full of hustlers and hagglers or a charming cultural capital that has played an extremely important part in Cuban cultural history. Nowhere else in Cuba will you find such a mix of diverse people and history, Castro used this city to launch his nationalistic revolution, the first rum factory was built here and just about every Cuban music genre first emanated from here. Tourists here are welcomed with open arms and there are plenty of hotels and casa particular to stay in, whether on the beach or in the city. Stroll through the winding streets, have picnics in the shady parks or tour the museums and theater and discover this charming city in Cuba.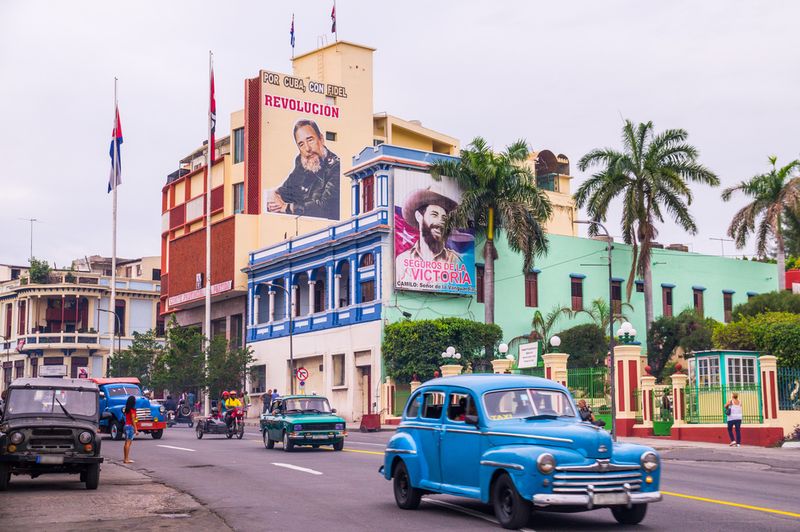 4. Holguin
They say that Christopher Columbus took his first step onto Cuba here, and whether that is true or not, the people of Holguin will fiercely defend that statement. This is the place where you will find the most intimate and picturesque beaches in Cuba, with warm turquoise waters and thick vegetation. Holguin is not just a town but an actual province as well, and many small towns make up this area. Most visitors here choose to spend their time snorkeling, scuba diving, swimming, horseback riding and cycling. The city of Holguin is known for its beautiful parks, public squares and cultural centers. One of the most unique Holguin attractions is the Museo Indocubano in Banes, which has an impressive collection of artifacts from pre-Columbian Cuban culture. Whether you stay in one of the larger resorts or choose to stay in the actual town of Holguin, it won't disappoint.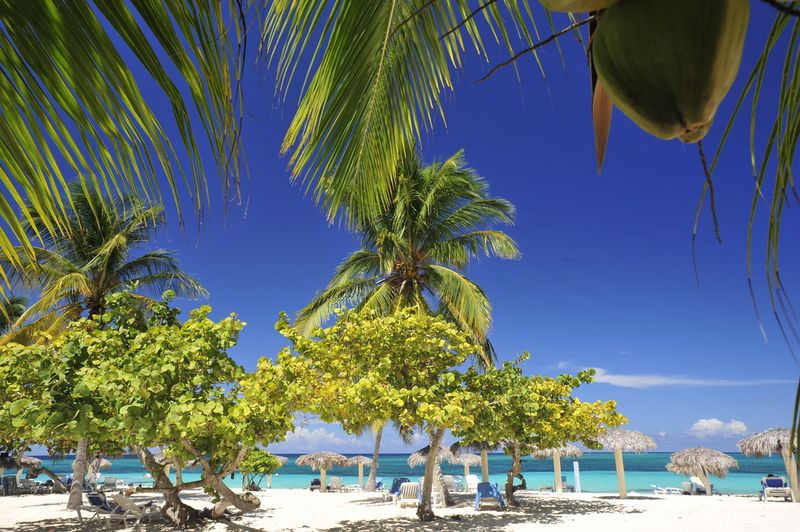 3. Camaguey
It is the most Spanish of the Cuban cities and it is here where you can still see kids kicking balls in the street and old men and women sitting on the stoops watching the people pass by. Walking around this town is one of the favorite things to do, the streets are designed like a maze and it is easy to get lost for hours wandering around. The historic center is considered one of the largest and best preserved on the island and the towering lavish churches delight visitors. One of the more unique features in this town is the decorative tinajones (earthenware jars) on the streets. The people of Camagüey originally produced the jars to collect rainwater during a drought and now they are a decorative trademark. Art galleries and public squares invite visitors in, and don't be surprised if you end up leaving here with more than one piece of art.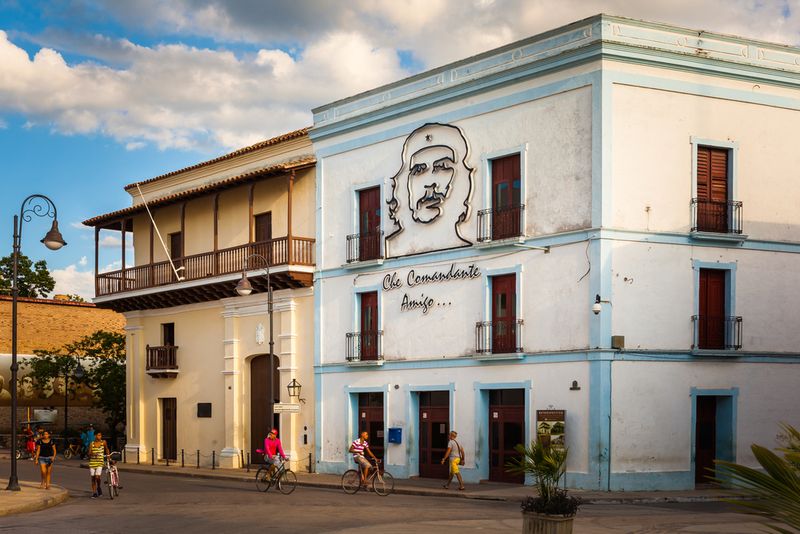 2. Cienfuegos
This charming waterfront city is situated on the bay of the same name and is truly a picturesque nautical setting, earning its name "the Pearl of the South". The reefs along the coastline are absolutely stunning and draw divers from all over the world, as well as kayakers and boaters who look forward to the calm waters. The architecture in this city also draws visitors who look forward to discovering the imposing fortresses and the Cultural Center. It is also here where you will find the longest street lined with trees in Cuba. There is no shortage of parks, bars, restaurants and hotels to entertain any visitors to the area.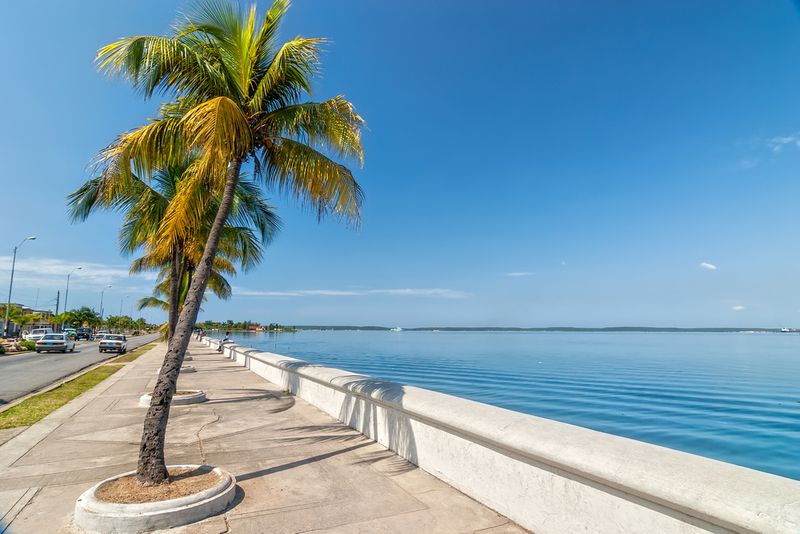 1. Trinidad
This UNESCO World Heritage Site is largely unknown when it comes to visitors outside of the country but we highly suggest making your way here on your next visit to Cuba. This charming town is full of museums and many proclaim that the actual town itself is just one big museum. The clip clop sounds of horse hooves play out on the cobblestone streets while local men sell bread from their bicycle baskets. But don't be fooled by this sleepy town, there is quite the happening nightlife that takes place after the sun goes down. Visit one of two discos, especially the one that is located inside the cave or visit one of the new private restaurants that have popped up in recent years. Cultural walking tours, cycles to the beach and steam train trips are just a slice of what you can do here in this town.