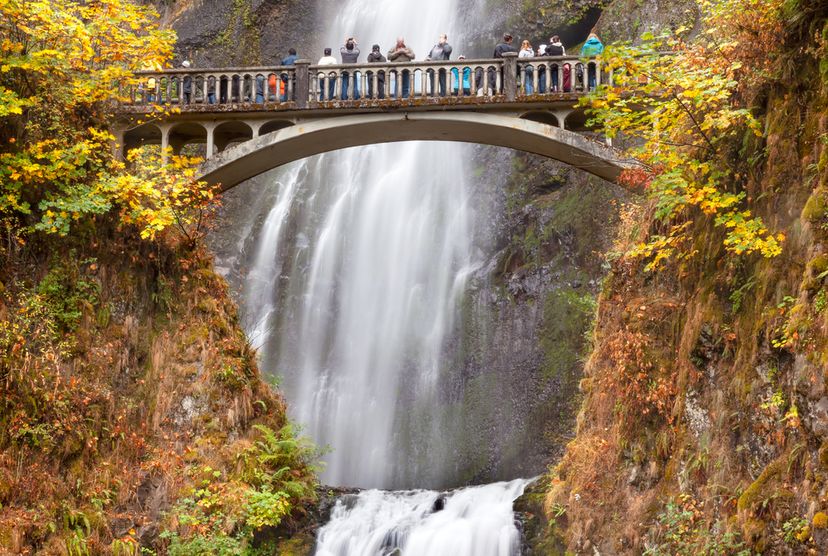 There's no denying that the U S of A is an incredibly large country. It's not the largest (falling behind Russia and Canada, then slightly ahead of China), but it's still pretty darn huge. Ranging an entire section of a continent, and even reaching into boarders that aren't connected to its majority. (Shout out to Hawaii and Alaska, as well as the Virgin Islands.) It's not necessarily the space that makes it so impressive, however, but the ability to inhabit virtually every portion of the land. Countries like Australia, Canada, and Russia host citizens only in specific areas, while others are too harsh for sustainable living. Leaving them with areas that are thickly populated, and others that are completely free of life. Within the US, however, there are houses and cities in virtually every corner. Of course, there are areas left free for farming and wildlife, but a house is never too far away. The land simply allows for it. Throughout each burst of mountains, desert, intense forests, etc., there are those who call the space home. What that means for travelers, however, is great news. Rather than land that's untraveled and unsafe, virtually everywhere is up for exploration.
7. The Coast
No matter which direction you head, The states are sure to offer up some beautiful ocean views. The West Coast is more calm and comes with warmer weather, South is ideal for fishing and taking in tropical views, while the East will show you just how incredible Mother Nature's force can be. Not to mention the natural sight of cut rocks and Oceanside cliffs. In order to get the full effect, make plans to visit all over throughout a lifetime. Not only is it a good excuse for travel, it will provide you with a more cultured idea as to what the US coasts have to offer. In both experience and views.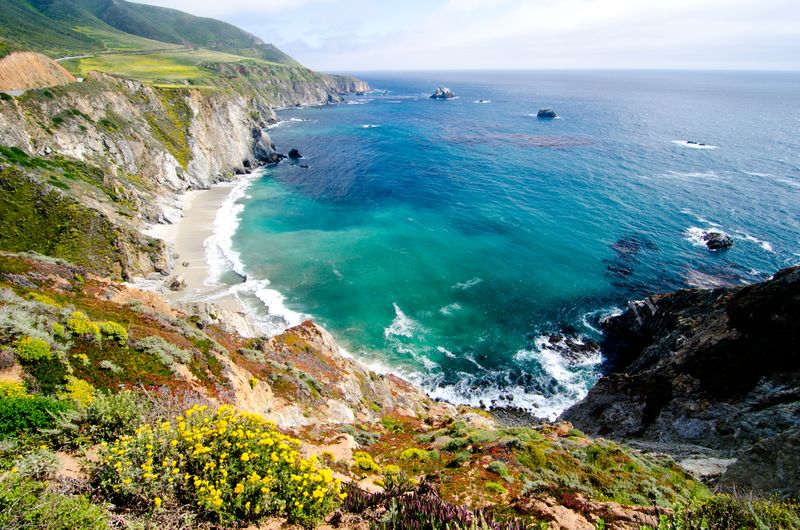 6. Northwestern Rivers
Often thought of as chilly or hosting inclement weather throughout much of the year, the Northwest is actually home to some incredible topography. Raging rivers cut through colorful rocks – which run straight through towns and city centers. Visitors can walk bridges, or check out power plants that are entirely run by moving water. With steep hills, there's plenty of gravity to keep everything moving, and all the different types of rocks, it's a sight that's worth driving hours upon hours to see in person. Photos and posters simply can't do it justice.
5. The Mountains
Whether you head to Colorado or Tennessee, even California, you're in for a beautiful, mountainous sight. Better yet, each range has is own set of sights. They might be rocky, forest-filled, or full of steam from an incoming rain. Whatever its unique features, you're sure to be in for breathtaking photo opps. Sure be sure to check your brakes when driving through – these roads are rough on vehicles and call for frequent stops and slow driving. But considering all you get to see for less-than-ideal driving conditions, virtually all who stop by see it as more than a welcome trade.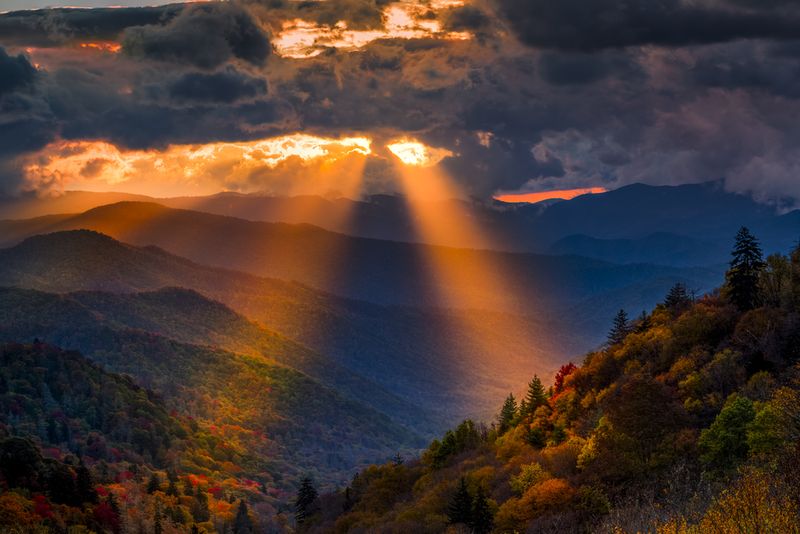 4. Niagara Falls
Located in New York (and in Canada), this jaw-dropping landmark is a must-see for anyone in the area. It's force is so loud, so tremendous, that it can be heard and seen for miles around. Each second, the falls drop more than 750,000 gallons of water. Which drop for an incredible 167 feet before hitting its watery bottom. (An incredible stat that lands it as the country's biggest waterfall.) Visitors can admire this giant from afar, or take a boat tour that encompasses both the American and Canadian sides of the Falls. Just don't forget to wear a poncho – with a drop that forceful, visitors are sure to get soaked even without venturing too close.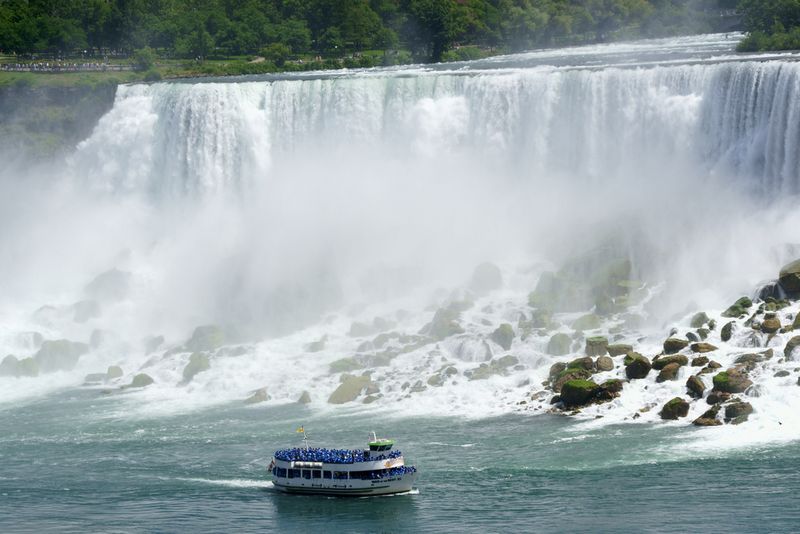 3. The Great Lakes
Just how great are the Great Lakes? They're, individually, the four largest lakes in the entire United States. Yet they're packed in right next to one another. In fact, three make it into the list of top-five biggest lakes in the entire world. Accompanied by lake Victoria in Africa, and the Caspian Sea in Europe. (The latter is controversial, as it hosts a large salt water section, leaving some to classify it as more ocean than lake.) Superior is also the largest lake in the world, aside from Caspian, and holds more water than all other three great lakes combined. And then some. Still not convinced these lakes will make for a great view? Come winter they'll be coated in a beautiful layer of icy frost, while summer leaves them blue and watering plenty of green plants. It's a combination that simply can't be beat, no matter what time of year you visit.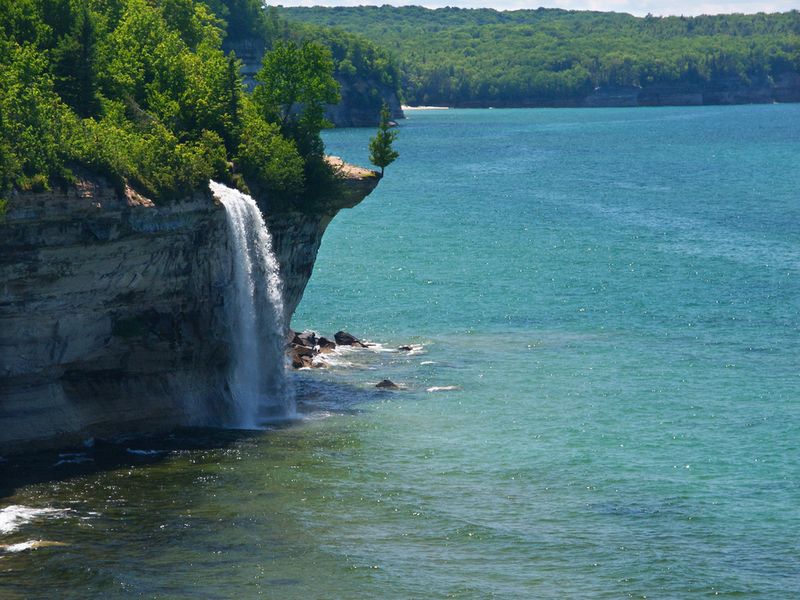 2. The Grand Canyon
The Grand Canyon is huge, vast, and deep. And unlike most landmarks, you can explore it right to the very depths – that is, if you dare. When proper planning is done, visitors can hike straight into the canyon's center. Though it's dangerous, those who've traveled say there's nothing quite like walking that deep into the earth. (Or that hot.) However, for the rest of the population, there are also plenty of walking paths that provide a great view, but without the dangers of hiking treacherous terrain. Besides, up high provide the best views and layout of the land.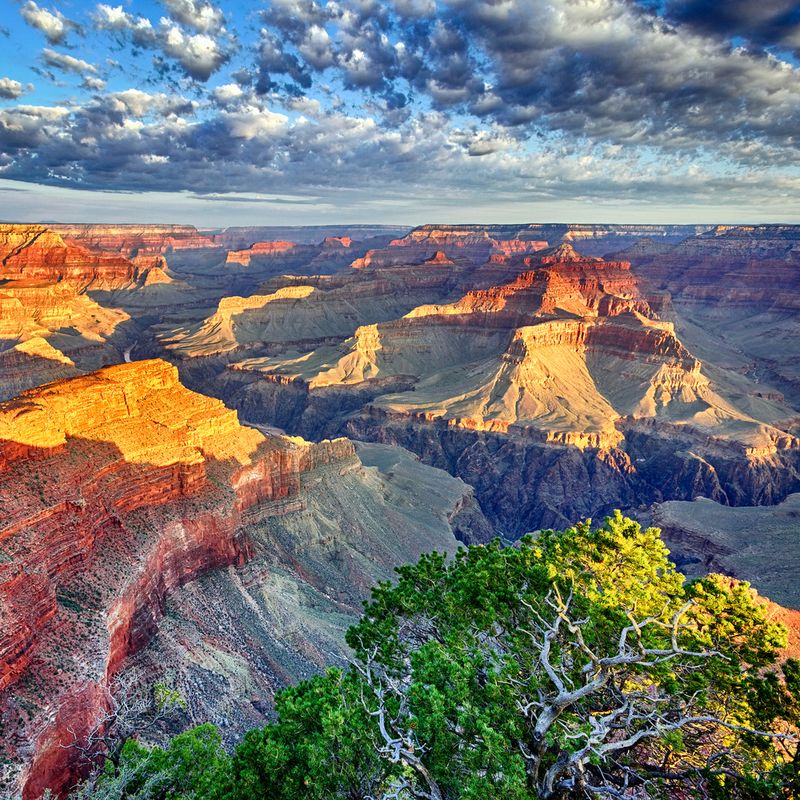 1. The Giant Forest
In many cases, if you've seen one forest, you pretty much have an idea as to what the rest will look like. But that simply isn't true of the Sequoia forest inrn in California. These are some of the largest trees in the entire world – in height and width, and there's an entire forest of them to be explored. In fact, the General Sherman Tree is listed as the biggest in existence, and its neighbors are no slackers. Most are about 26 stories tall, and are wider than two streets. Impressive? Yes. It turns out trees can grow pretty huge when they're more than 1,000-2,000 years old. Visitors can hike through to get up-close views, check out the trees from afar, or even stand right next to some of the biggest among them. Just to see how small they are in comparison. Either path will offer some seriously unforgettable views.