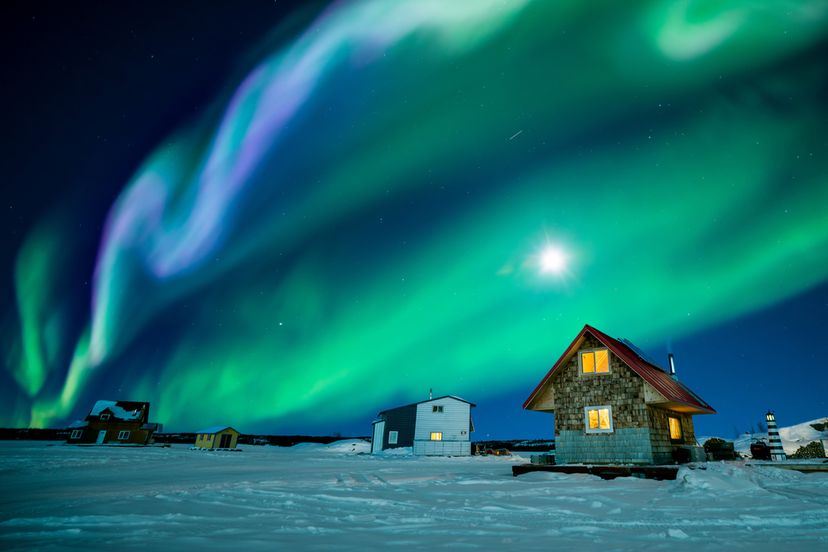 Alberta; a province teeming with mountains, valleys, prairies, and lakes is bursting with incredible small towns with big appeal. Escape the hustle and bustle of the capital city and get out and explore some of the smaller surrounding towns which offer friendly people, amazing recreation opportunities, and fascinating history. From a UNESCO Heritage Site to a bilingual community, there is something special and unique about all these towns. Whether you are there to visit or to live; these 7 Small Alberta towns have big appeal.
7. Canmore, AB
Boasting a population of just over 13,000 this small mountain town in Alberta features young, energetic, diverse and well-educated people. If you are looking for outdoor enjoyment this town is certainly for you as activities range from hiking to mountain biking to kayaking to skiing in the winter months. All in all the city is home to five different ski resorts and over 71km's of hiking trails within the city limits.
Artists and photographers flock to this town for inspiration and recreation and tourism are the major economic drivers. Many residents who live here actually work in the neighboring community of Banff, which is a tourism hot spot all year round. Canmore, although popular with tourists offers a more laid-back lifestyle, with a strong sense of community, incredible mountain views and plenty of work available.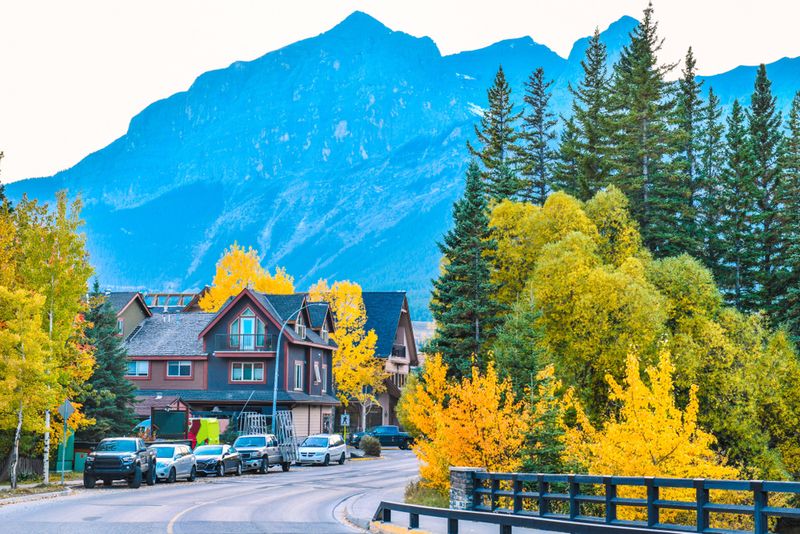 6. Legal, AB
This satellite community is located just 50km north of Edmonton and offers a clean and peaceful living environment for all of its residents, especially if you happen to speak French. Originally settled as a francophone settlement the town is still bilingual and the surrounding farms and landscape make this a beautiful place to live. It is known as the French Mural Capital of Canada, featuring 28 colorful murals around town and combined with extremely low crime and clean streets, it is easy to see the appeal here.
The center of town is where the community really gets together, Citadel Park, a 12-acre area features an indoor arena, curling rink, baseball diamonds, and playgrounds. Everywhere the community holds a festival called Fete Au Village, which brings the community together and celebrates its French culture.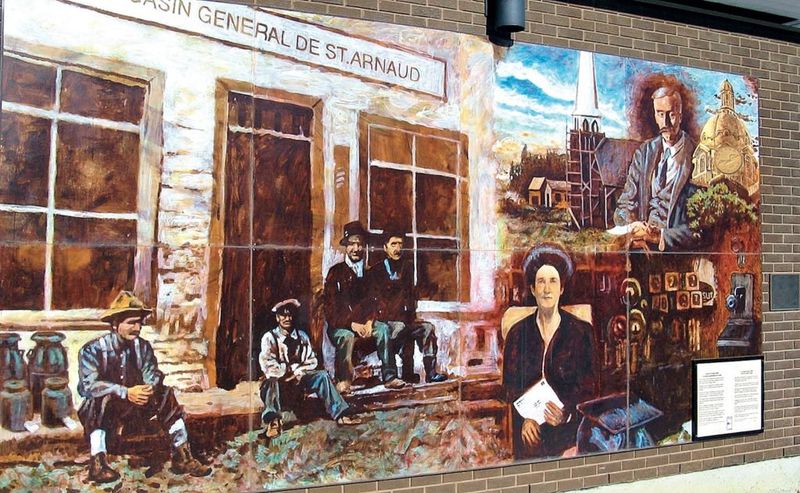 5. Camrose, AB
This town began when one man brought a wagon load of lumber to the area and built the first store, in what is now downtown Camrose. From there more buildings and houses were erected, 40 of them which still stand in the historic downtown. With a population nearing 20,000 there is plenty of unique dining and shopping areas in this town. Residents here range from history buffs to artists to everything in between and although this city is home to almost 20,000 people it still retains its small-town feel.
That may be due largely in part to extensive park and trail system that the community has developed. One would be hard-pressed to find another small town that boasts as many parks as this one including a wonderful trail that leads you to the beautiful Mirror Lake. Playgrounds, arenas, skate parks, great schools and great people make this town appealing to everyone.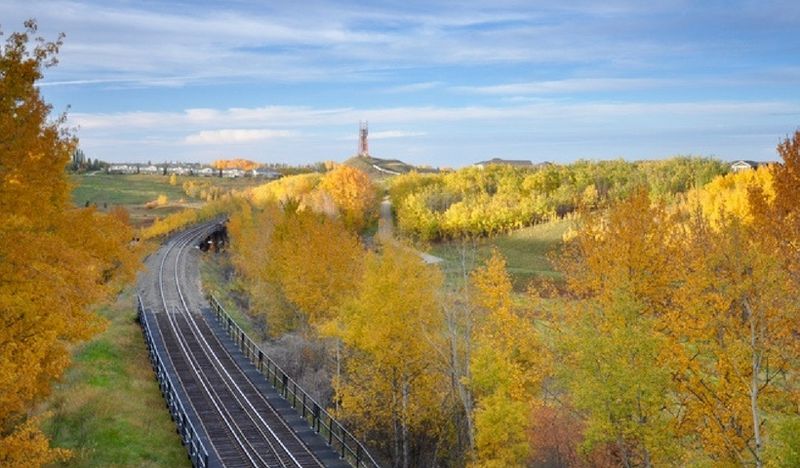 4. Lacombe, AB
With a population of just under 12,000 residents, Lacombe is a town located just 25km's from Red Deer. The town is set in the rolling parklands of Alberta, with the Rocky Mountain foothills to the west and the prairies to the east. It also happens to be one of the most fertile valleys in the area which both locals and visitors can take advantage of. Expect to see an abundance of "pick your own" farms here that feature local fresh produce including berries, tomatoes, cucumbers and more.
Perhaps even more popular are the excellent farmer's markets located throughout. This sleepy little town offers its share of modern amenities as well including a recreation center, aquatic center, and arena. If campgrounds, hiking trails, and parks are what you are after, Lacombe offers that too. A strong community, a beautiful landscape and a slow down pace of life are what you will find in the small Alberta town.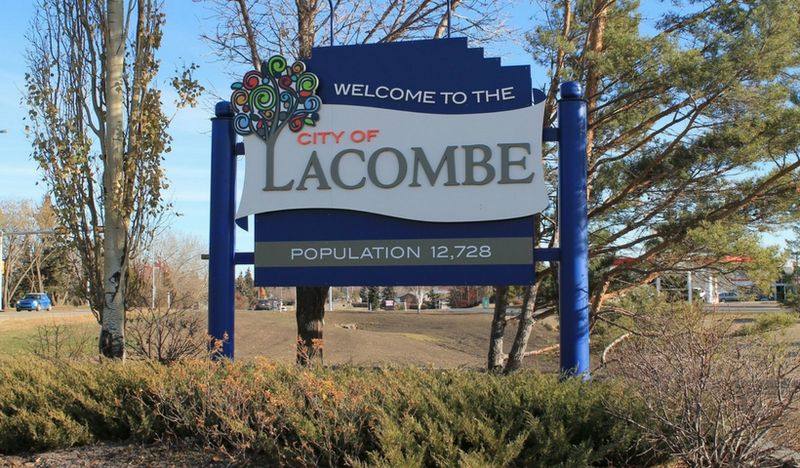 3. Slave Lake, AB
At the southeastern tip of Lesser Slave Lake lies a town of just under 8,000 residents. The Town of Slave Lake runs at a much slower pace than most towns in this province but offers lots of appeal for both residents and visitors. It is here where just steps away are the white sand beaches of Devonshire Beach, the lush boreal forests and Marten Mountain Viewpoint.
The region offers numerous outdoor activities all year round including hiking, camping, fishing, boating, ice fishing and off-roading. This town is slowly growing in tourism, creating jobs for residents and superior dining and accommodation choices. With breathtaking scenery, plenty of job opportunities and just 2.5 hours away from Edmonton, this small town truly offers it all. The small town also happens to be a great place to view the aurora borealis (Northen Lights).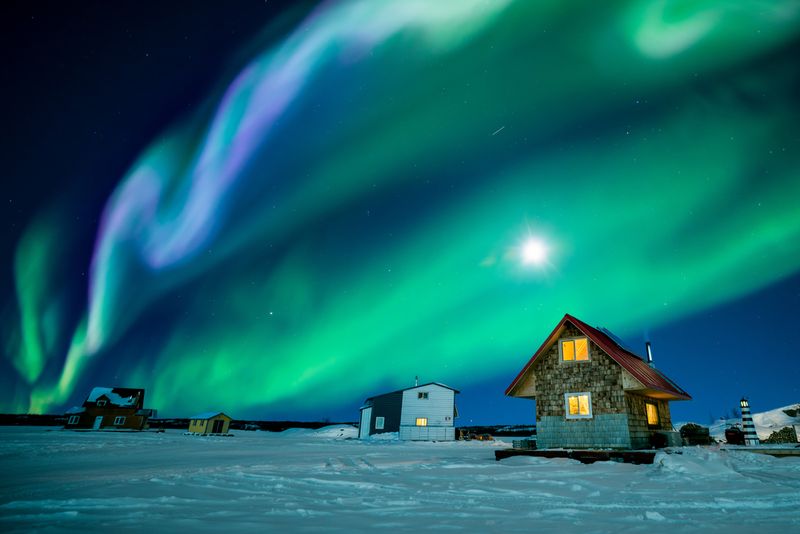 2. Pincher Creek, AB
Welcome to the town of Picher Creek, population just under 4,000 and full of incredible scenery including mountains, water, and valleys. This electric small town begs you to swap out your pumps for a pair of cowboy boots, trade in your small fuel efficient car for a pickup truck and makes you forget something called Starbucks even exists.
What it offers instead is a charming small town lifestyle, full of friendly people, great dining options, flower baskets scattered throughout town and endless fresh air. There is no shortage of recreational opportunities and taking advantage of the gusty winds you can find pleasure in kite flying, boating, hunting, water skiing and more. This is a town where everyone will soon know your name, wildlife will stroll down the streets, barn dances happen weekly and the community is strong and like-minded.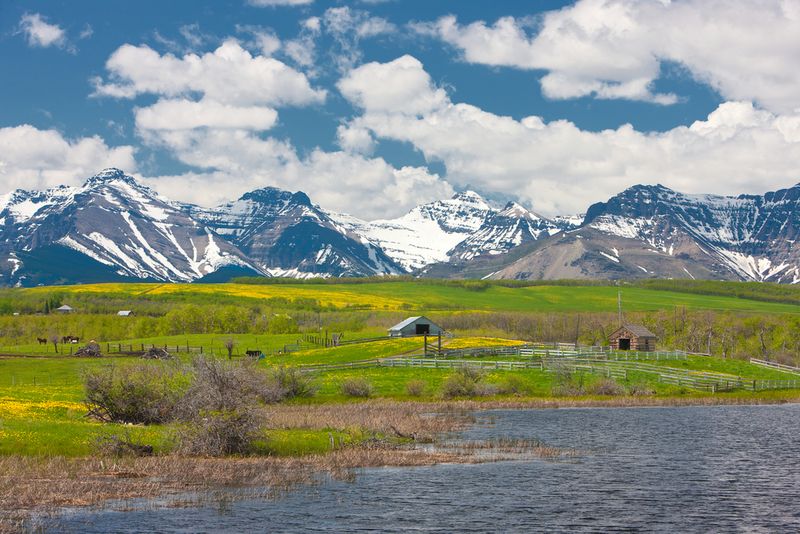 1. Fort Macleod
This town is certainly not your average small prairie town, although with a population under 4,000; it at first seems just like one. History is at the forefront of this town and walking down the main street you will find yourself surrounded by significant Western Canadian history that dates back to the 1880's. It has actually been designated as one of Alberta's historic sites and just nearby a UNESCO World Heritage Site, Head-Smashed-In Buffalo Jump is one of the oldest and largest preserved buffalo jumps in North America.
Alberta's oldest theatre is housed in the town, the River Valley Wilderness Park offers trails and playgrounds and the town is home to an awesome recreation center. Only an hour east of the Canadian Rockies, this small town hosts visitors from all over the province year round, yet still remains true to its small-town roots.