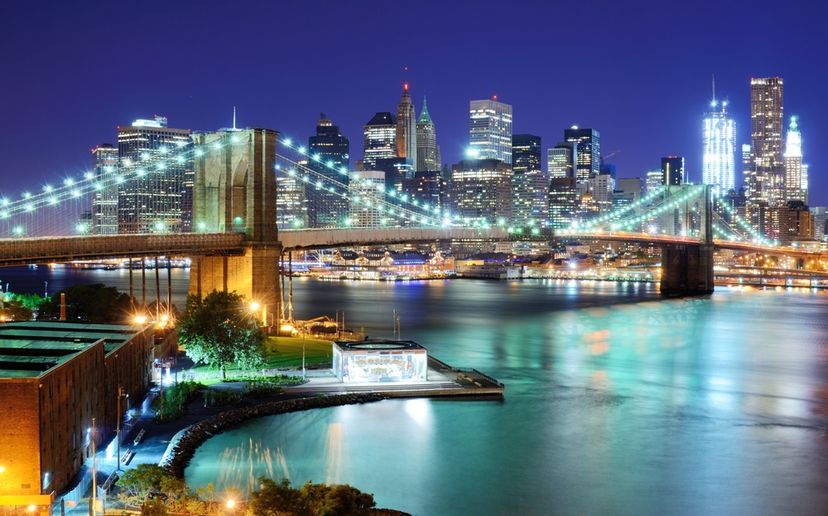 There's nothing more useful in your life then a really, really good friend- especially when you need one. With work and family commitments, that relationship with your BFF is often sacrificed for the sake of time (and sanity) management.  But really, what contributes more to your work/life balance than a good gossip, some great food and a whole lot of laughter? Here are some awesome spots in the U.S. to consider when planning your next girls weekend getaway. The fun factor is high -no matter what your idea of vacation is.
1. Savannah, GA
With its fragrant azaleas, rich history and pedestrian-friendly layout, this southern belle is a great spot to gather your girls and hang out. Dating back to the early 1700s, Savannah's City Market was the place of commerce in the city for farmers and traders to peddle their wares. Now it is a super collection of boutique shops, eateries and character cafes. Grab an ice cream (a requisite on girl's weekend) and do some serious shopping in this open air marketplace. Savannah is sometimes referred to as "Hollywood of the South" and has been the site for many movies. Go on a movie tour and see where movies like Forrest Gump and Cape Fear (1962) were shot, among dozens of others.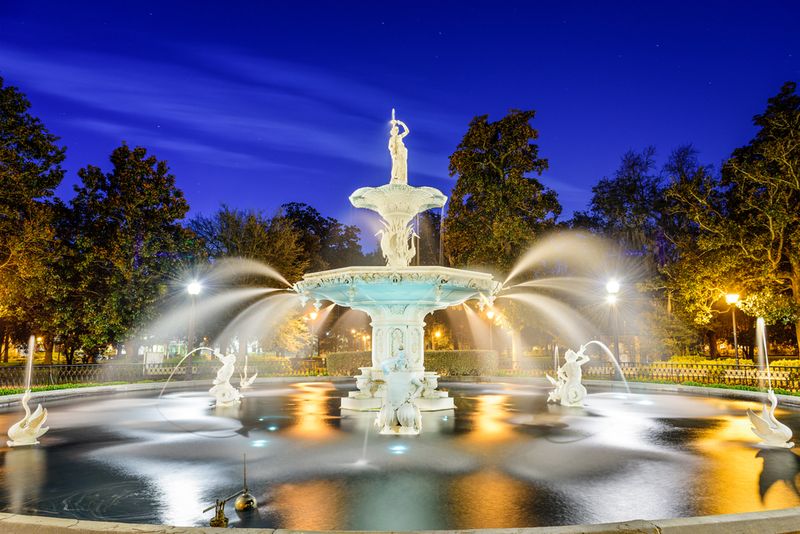 2. Palm Beach, FL
With dozens of beaches in the area, Palm Beach makes for a great girlfriend getaway. Delray Beach has the sun and the surf, but is also lined with bistros and pubs- and emits a fun, party vibe. If your girl's weekend includes a trip to the spa, the Eau Spa at Eau Palm Beach Resort and Spa is a great choice. This full service spa expands out over 42,000 sq. ft. In addition to all of the spa services, this facility offers a "Self- Centered Garden", located in the heart of the spa. It's the ultimate chill-out spot, with hanging chairs, fountains, lots of greenery and an elegantly laid back vibe.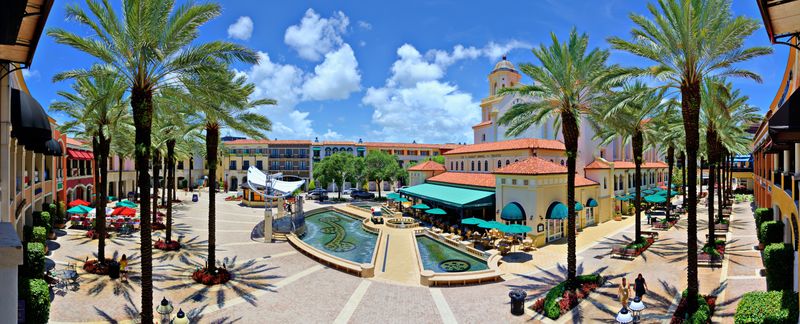 3. Clyde Park, MT
Do you and your gal pals want to connect with your inner cowgirls? Consider a retreat to Big Sky Yoga retreat in Big Sky country. Take your yoga practice to some pretty serene surroundings (like mountain backdrop, against the wide open sky). What is really cool about this yoga retreat is that it's part yoga and part horseback riding- and gives you a chance to really connect with nature in a way that is uniquely suitable to the surroundings. The tagline is appropriately- Namaste and Yeehaw!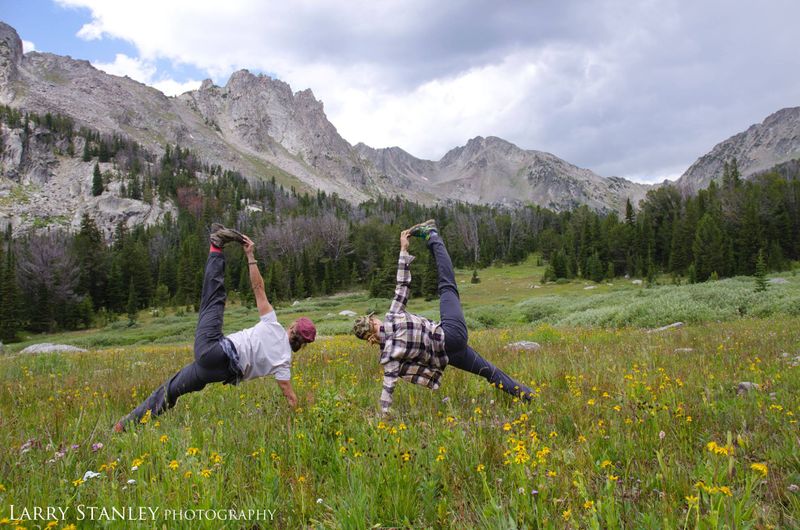 4. Las Vegas, NV
When you think about Las Vegas, you probably think about the casinos and the nightlife that doesn't close. That's fun too, but there are a lot of spa experiences to be had in Las Vegas as well- perfect for a tranquil girls getaway. Spend the afternoon at the contemporary chic Bathhouse Spa at Delano, using their steam rooms and saunas, completed with spa treatments.  For another spa experience, check out Canyon Ranch at the Venetian. This spa is an "aqua thermal oasis" and uses alternating hot and cold water experiences to relax the muscles and rejuvenate the skin. One highlight is the experiential rain shower- which is a cooling shower. Guests can choose from various streams and intensities:  Caribbean Storm, Tropical Rain or Cool Fog.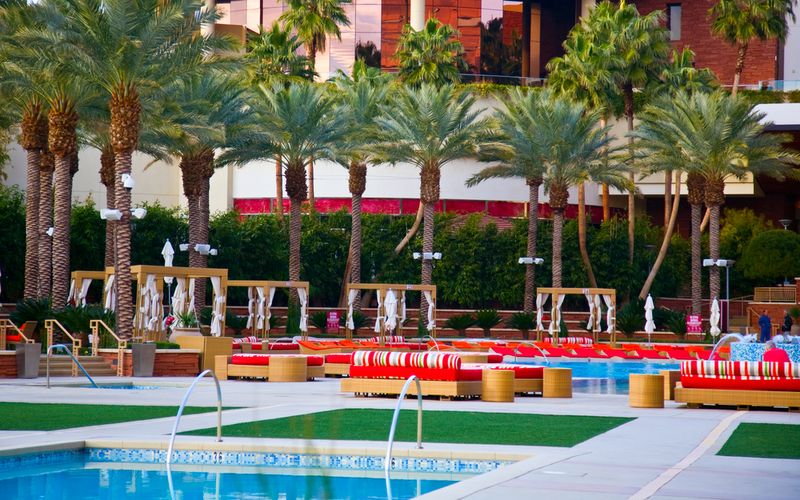 5. Finger Lakes Region, NY
With 120 wineries to choose from in this region, a wine tour through the Finger Lakes region in New York State is perfect for wine-loving ladies on a getaway.  So that you can really savor the wines, consider joining an organized wine tour, or hiring transportation for the day. Some wineries do tours by appointments only, but there are some good ones that allow drop-ins too: Fulkerson Winery, Swedish Hill Winery, and Glenora Wine Cellar.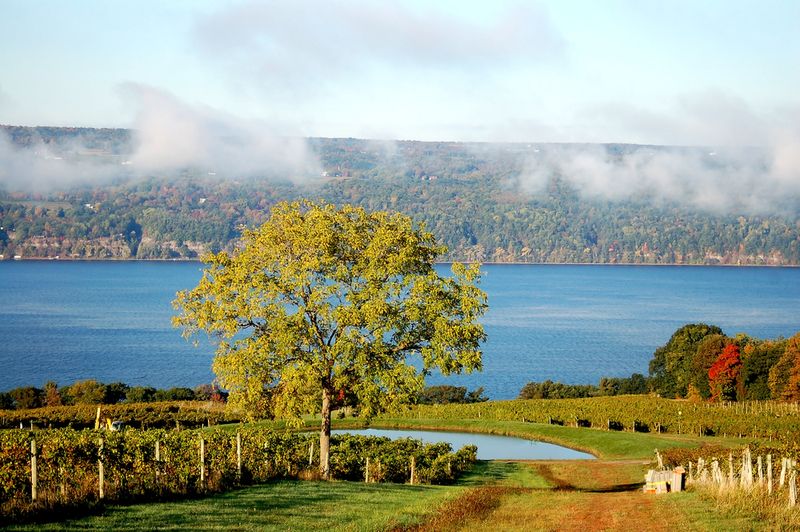 6. San Antonio, TX
San Antonio's Riverwalk is the largest urban ecosystem in the U.S. and has 15 miles of sidewalks and paths that wind alongside the San Antonio River. You can explore the river on a boat, or use their bicycle share program with your friends and go for a scenic ride shaded by Cypress trees.  You literally can do whatever appeals to you along the way- shop, dine or tour museums. The Riverwalk grants access to King William Historic District and, 300-year-old Spanish missions as well. It's a great city to wander and let your mood be your guide. A trip to San Antonio wouldn't be complete without a visit to the Alamo, located nearby.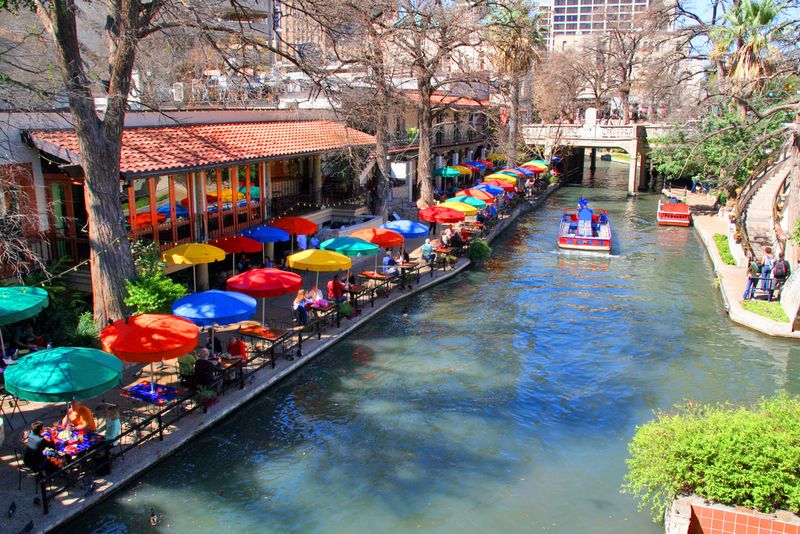 7. New York, NY
In many ways, New York is perhaps the ultimate destination for a girl's getaway; it's hard to beat the shopping, the shows and the dining. While a little priciest, you're going to want to stay right in Manhattan, so that you can really experience the energy of the city.  Hit all of the tourists spots- like the Empire State Building and Central Park. Get your shopaholic fix on Fifth Ave and visit Saks and Bergdorf Goodman. Don't forget FAO Schwartz, which is appealing for kids of all ages. In homage to the role of friendship with your ladies, take a Sex and the City tour- and experience memorable moments from the series. Take in a Broadway show. Don your dancing shoes and tour the clubs in the city that never sleeps.