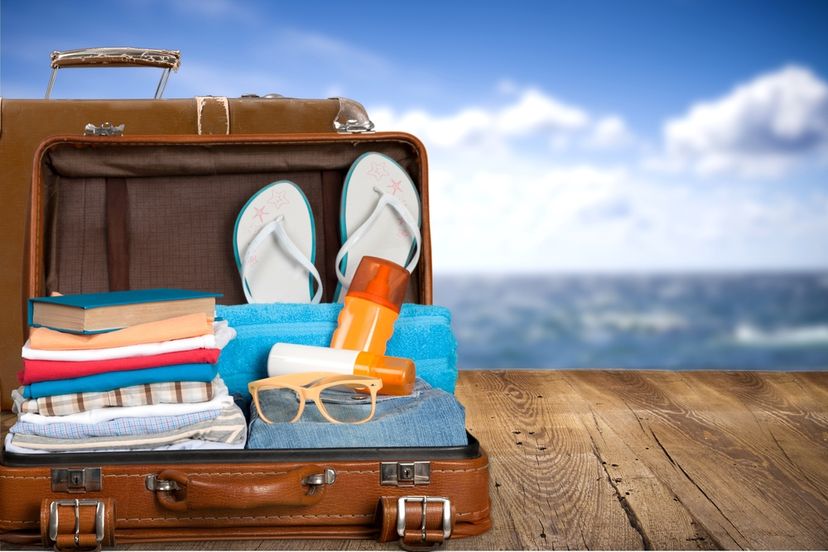 Cruising offers one of the 'best bang for your buck' vacation options: multiple destinations in short order, fabulous scenery, excellent dining, and a host of leisure opportunities. But as any experienced cruiser will tell you, there is a certain level of detailed planning involved. Plan your cruise like a seasoned pro with these 7 tips!
1. Choose Your Cabin Wisely
Spend some time weighing your options when you choose your cabin. Think about life without a window for a week or more. Could you do it, or should you splurge for the ocean view? Are you a light sleeper, or bothered by noise? Consider who or what might be above you. Try not to have a cabin beneath a pool or a dining room, where there will be heavy traffic. Being close to the ship atrium or near an elevator will mean high traffic and more noise too.
2. Choose the Right Itinerary
Does the idea of visiting a new port every day appeal to you, or does this go-go type of vacation make you exhausted thinking about it? Some cruises include several days at sea, whereas others pull in and out of a new port every day. Make sure that you choose an itinerary that matches what you'd like to do during your vacation. Furthermore, make sure that your time in port will give you ample time to do the excursions that you've got in mind. Sometimes you might only be in port for a few hours. A word of caution; ships depart port at their scheduled time, whether you are on board or not. Make sure you're back in plenty of time. It's not uncommon for late cruisers to get stranded in port and have to make their own way to the next port to rejoin the ship.
3. Plan Your Embarkation
As you board a cruise ship for the first time, chances are you'll be dazzled with the visuals, hospitality, and energy being generated to reflect the "vibe" of the cruise (i.e. luxury liner or party boat). Take this in and enjoy it, but know that your first few hours onboard are crucial in terms of planning for the duration of your cruise. If you've not pre-booked excursions now is the time to do it. Popular excursions sell out quickly. Planning a trip to the spa? Special embarkation day deals are often offered, as are port day specials. Appointments for these often fill up quickly as well. Purchase any packages (i.e. drink packages, dining packages, activity packages) right away; they are usually cheaper on day one, and you'll get the most mileage if you start using them immediately. Research what your options are before you get on board.
4. Pack Like a Pro
In addition to packing your clothing (be sure to consult on your ship's dress code to make sure are appropriately attired), there are a number of little odds and ends to include on your packing list. Your Stateroom will have most of your creature comforts, but there are a few must-haves that veteran cruisers include in their suitcases. Outlets are at a premium in these spaces, so a power bar comes in handy, especially if you've got multiple devices to charge. Ziploc bags offer many uses, including packing wet bathing suits, toothbrushes, and open toiletries. A travel alarm clock is useful, as many staterooms are not equipped with a clock; LED tealights shed a useful spot of light as bathroom night lights. Closet space is limited, so an over-the-door shoe caddy offers extra storage for shoes, t-shirts, socks, and underwear. Extra hangers make life easier as well.
5. The Crucial Carry-On
Although your cruise ship is essentially a floating hotel, there are a few key differences. For instance, instead of having guests filter in and out on a regular basis, you've got thousands of people checking in at once. Count on not seeing your luggage in Your Stateroom for potentially several hours. Fast forward your way to the fun by packing a well-stocked carry-on. Include items like swimsuits, sunscreen, medications, toiletries, and attire for dinner, just in case. If you've got little ones, don't forget things like diapers and wipes and favorite toys.
6. Your Papers Please
Nothing can squash a vacation before it begins like finding out you don't have the proper documentation on hand as you are embarking. Be mindful of the fact that you are visiting multiple destinations, each likely with different entry requirements. Research the countries you'll be visiting. Do you need a visa in addition to your passport? What are their requirements around passport validity (i.e. do you need a passport to be valid for six months beyond the entry date? Three months?). Make sure you have the proper documentation in order if you are traveling with children, particularly if both parents are not present on the trip. Be sure to keep your documents with you at all times, or lock them in the safe in your cabin. They are precious cargo!
7. Seasickness
How sensitive are you to motion sickness? If you think that this could be a problem, there are things you can do to mitigate the impacts of seasickness. Select a cabin mid-ship or to the aft, where the motion will be less noticeable. Some people swear by pressure point anti-nausea bracelets, which they wear during their entire voyage. Make sure to pack some Gravol – just in case. These items will be available for sale on your ship, but you'll be paying a premium. If you are hit with a wave of nausea, fresh air will help as well. Open your window or head out to one of the decks. You could also try fixing your gaze on a point on the horizon.