It isn't hard to understand why people of all ages want to travel to Fiji on their next vacation. Images of lush green tropical rain forests, stunningly clear waters and white sand beaches fill our screens when we google "Fiji". Time and time again we are told about the incredible resorts, the unique villages, the unbelievable diving and snorkeling and the magic of the people. So why wait? Fiji is becoming more affordable and travelers are discovering even more great things about the island. Here are our top seven choices of things to see and do in the wonderful world of Fiji.
7. Visit Viseisei Village
According to locals Viseisei village which is located 12 kilometers north of Nadi is the oldest settlement in Fiji, believed to have been founded by some of the first settlers more than two millennia ago. This village has also been home to some of Fiji's leaders and hosted dignitaries such as Prince Charles. You will have to pay the ladies at the craft market to take you around, a fee that costs only $3 and is well worth it. Visitors will get a real sense of village life and see things such as a traditional chief's hut and ceremonial drums, as well as the Methodist Church. An important monument is in this village, and includes both a cross and neck-breakers club, that was used in past times by Fijian cannibals. Make sure to cover up here, both your knees and shoulders as anything less is disrespectful in this setting.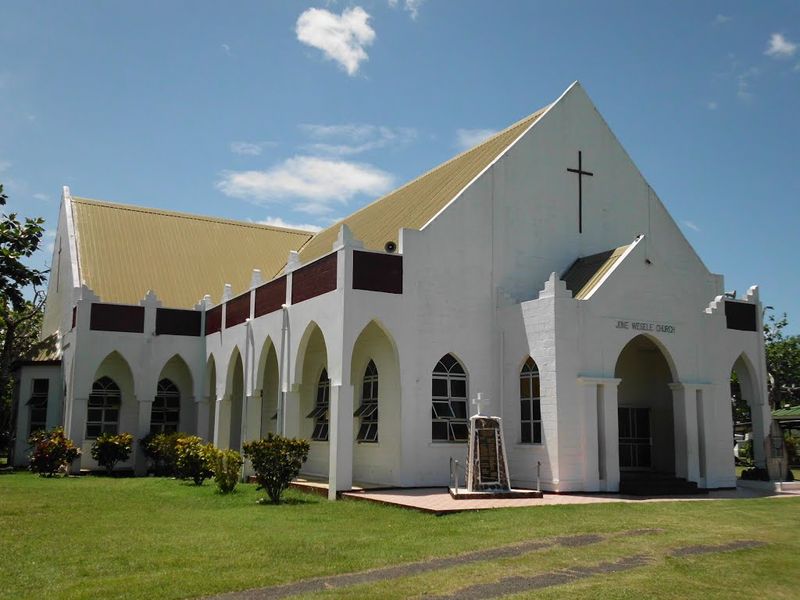 6. Dive in Beqa Lagoon
It is considered one of the best diving locations in all of Fiji and the perfect location for those wanting to take a dive vacation. It is home to more than 100 dive sites and some just a five-minute boat trip from shore. Expect to see blue ribbon eels, seahorses, ghost pipefish and more as you explore this underwater oasis. Above water make sure to spend some time at one of the awesome dive resorts which feature beautiful accommodations, private plunge pools, excellent dining choices and more. As an added bonus, it is extremely easy to reach from the main island of Fiji, letting divers slip in the water without taking a domestic flight out to the outer islands.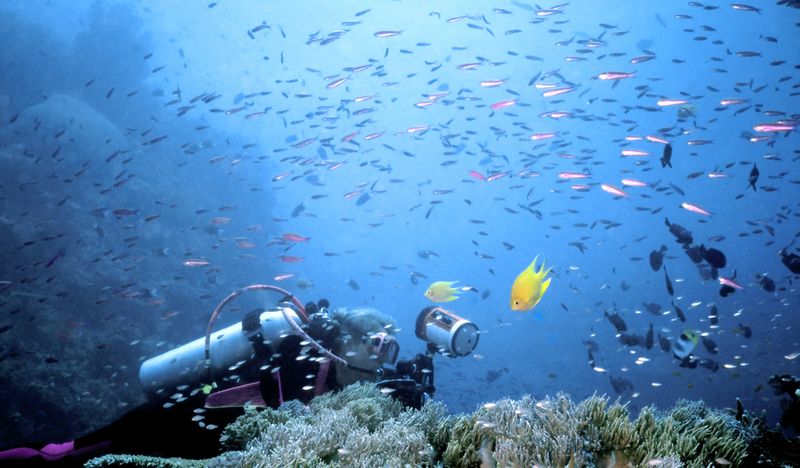 5. Explore Taveuni
It is known as Fiji's garden island, although its jungle interior resembles more of a rugged Tarzan like atmosphere. Regardless this island is hot, wet and blanketed in palms, ferns and tropical wildflowers. Much of the island is protected national park, meaning visitors will have the chance to glide through clear waters on a bamboo raft, cool off under towering waterfalls and hike along the breathtaking beaches. The hikes on this island are absolutely stunning but if you are looking to explore underwater, there is plenty of opportunity for that too. A diverse marine life and incredible corals draws snorkelers and divers from around the world to discover the Somosomo Strait, Waitabu Marine Park and Vuna Reef. Get here by hitching a ride by plane or boat from Viti Levu.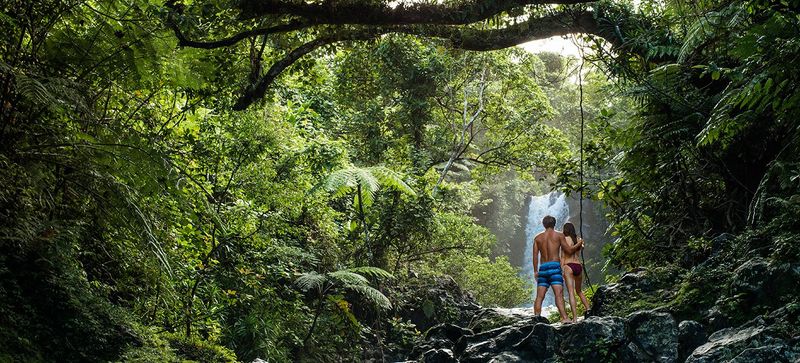 4. Take a Seaspray Sailing Adventure
The chance to explore beautiful beaches, lagoons and crystal clear water awaits visitors when they board the 85-foot classic sailing schooner, the Seaspray. This schooner departs daily from Mana Island and offers a fun-filled day for visitors anchoring at several islands. Modriki Island is the first stop where you can go ashore and explore the deserted island, snorkel the colorful reefs or simply sunbathe on the soft sand. This also happens to be the island from Tom Hank's movie 'Cast Away'. Yanuya Island is the next stop where guests will have the chance to visit a traditional Fijian Island Village, being welcomed onshore with a traditional Kava ceremony. Everything is included on this boat including morning and afternoon tea, a delicious barbecue lunch and all wine, beer and soft drinks.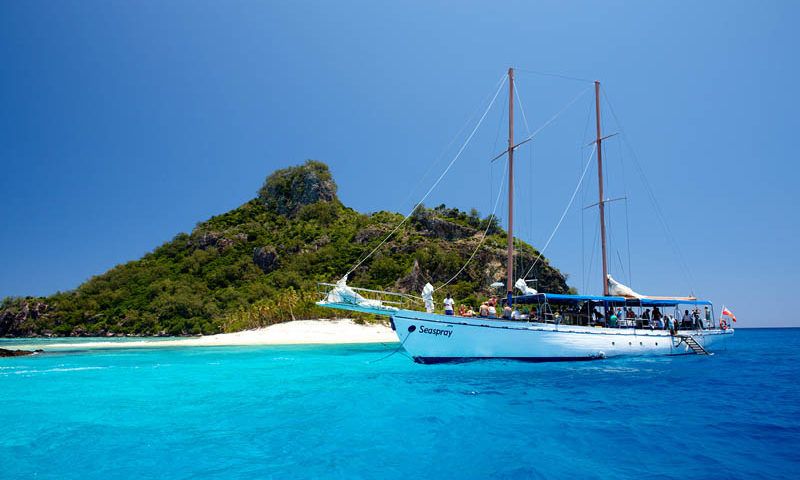 3. Spend Time in Suva
The capital of Suva may not seem like a place you want to spend a whole lot of time but this urban area actually offers an awesome waterfront that deserves to be explored. The horseshoe-shaped walk extends from the city to the national stadium and has become a popular place for both locals and tourists to stroll. It is here where you will find the botanic gardens and the Presidential Palace. Guards stand at attention wearing sandals and traditional white sulus, changing every two hours, a ceremony the kids will delight in. Bring a picnic along and watch as a game of pickup rugby starts, or take in the magnificent sunset.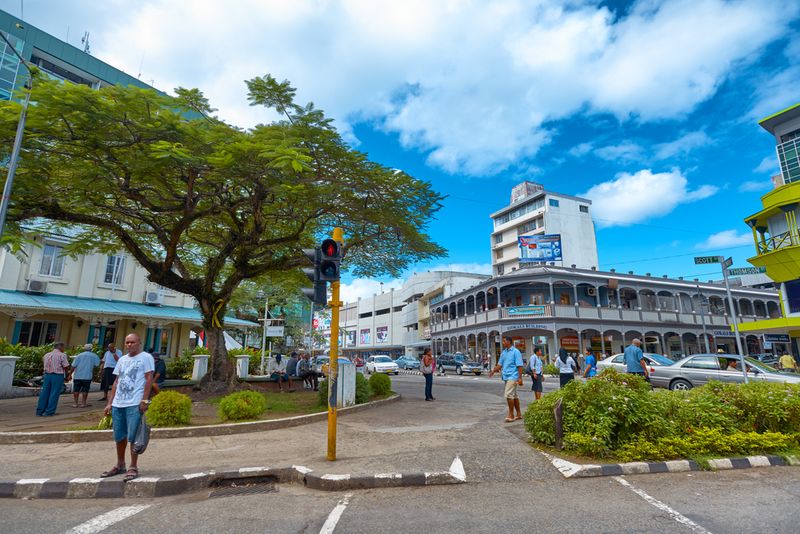 2. Stay in the Number One Hotel
If you are looking to splurge on your trip to Fiji, it sure pays to spend some time at the number one hotel in all of Fiji, the Tokoriki Island Resort. It is the ultimate romantic beach vacation when you spend your time at this incredible resort. The villas are set in lush tropical gardens and feature unique tropical showers, along with personal pools. Dine on South Pacific and Asian inspired menus under the palm trees or overlooking the ocean. Activities here include guided nature walks, traditional kava ceremony, visiting the local village, playing tennis, diving or snorkeling the stunning clear waters or relaxing poolside with a cocktail in hand.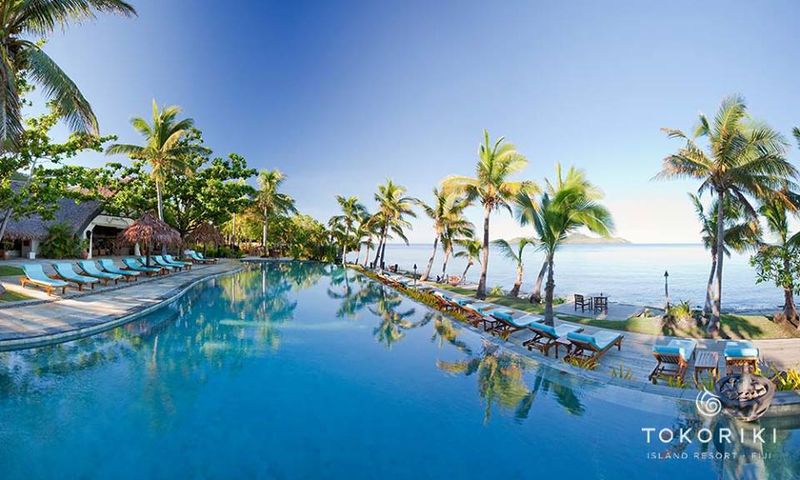 1. Raft the River
It may not be the first thing you think of when you think Fiji, white water rafting that is, but low and behold this is one of the best experiences to be had here. There truly is no better way to experience the authentic natural and cultural heritage of the islands than on a rafting adventure. In the remote highlands of Viti Levu lies one of the most unique river trips on earth, the Upper Navua River slices a deep chasm through the tropical interior and is surrounded by lush rain forest, fed by countless waterfalls and protected by challenging rapids. There are at least seventy waterfalls, km's of deep narrow canyon, volcanic rocks that rise over 40 meters high and countless birds and wildlife to spot. It is a journey unlike any other and rafting this river is an experience you will never forget.