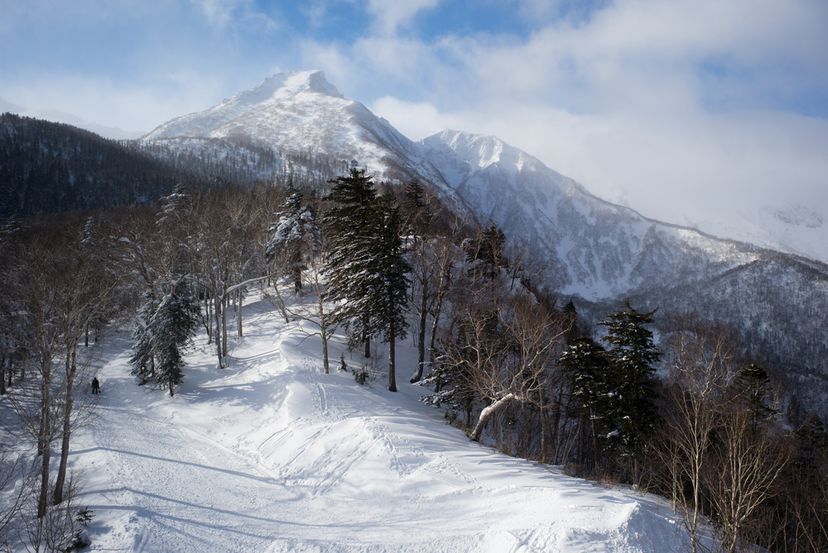 Blue skies, pristine wilderness, powder-fine snow, rolling hills and beautiful blue skies define Hokkaido and the outdoor treasures if offers. Hokkaido is enchanting, with beautiful backdrops and plenty of things to do throughout the year. Traditional onsen dot the island, which is Japan's most northerly island. Parks abound here, home to geothermal springs, volcanic mountains, caldera lakes, and a wealth of flora and fauna. Fish, cycle, and hike through the park, hit the world-class ski hills in the winter, and enjoy traditional Japanese onsen to ease away the day's adventures.
Noboribetsu
Noboribetsu is Hokkaido's hot spring resort, situated on the island's southwest edge and hailed as one of the best Japanese onsens in the country. The resort comprises part of Shikotsu‑Toya National Park and close to Sapporo, a popular tourist stop close enough to the park tourism trickles over significantly. There are eleven different types of medicinal thermal water available at Noboribetsu, which Japanese people believe are the most healing and soothing in the country. Set a little more than five kilometers from Noboribetsu City proper, Noboribetsu Onsen is considered a smaller town that offers easy access to Japanese ryokan, smaller Japanese inns or hotels providing traditional services and amenities. The onsen is at the mouth of the Noboribetsu River and surrounded by marshes, forests, and lakes presenting sublime vistas fringed by a pristine forest, perfect for hiking and sitting 656 feet above the sea.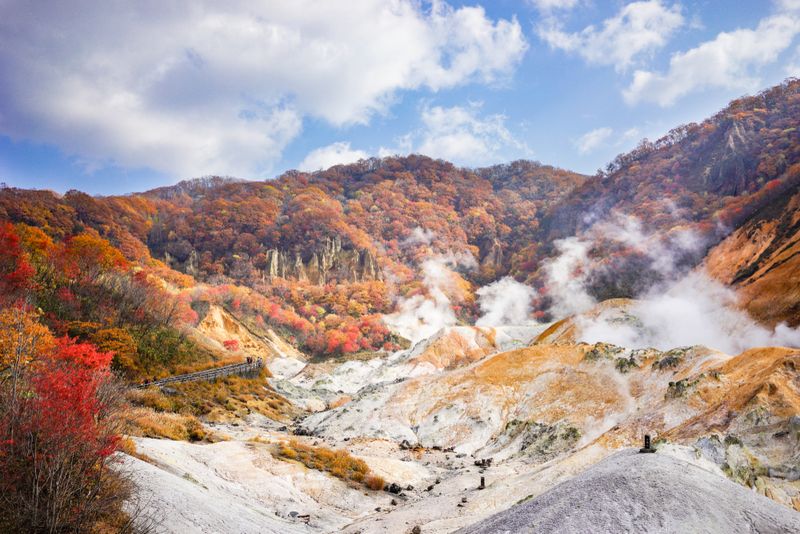 Shiretoko National Park
Shiretoko is on Hokkaido's easternmost edge, a peninsula fringing the Sea of Okhotsk, named a UNESCO World Heritage Site, and home to a wide variety of wildlife including white-tailed eagles, sea birds, earless seals, and brown bears with a healthy salmon run in the rivers ideal for fishing. Shiretoko National Park is beautifully secluded, a wonderful place to escape the bustle of Japan's fascinating but chaotic cities and experience a very natural, sometimes surprising, side of the country. If you're hoping for a look around the park, note accessibility is tough, happening mostly by foot, boat, and then several days of hiking, but is entirely worth the time and effort. If going it alone isn't in the cards, there are several tour companies offering excursions through the park to see the hidden points like natural waterfalls, rock formations, and wildlife viewing including whales, dolphins, and more.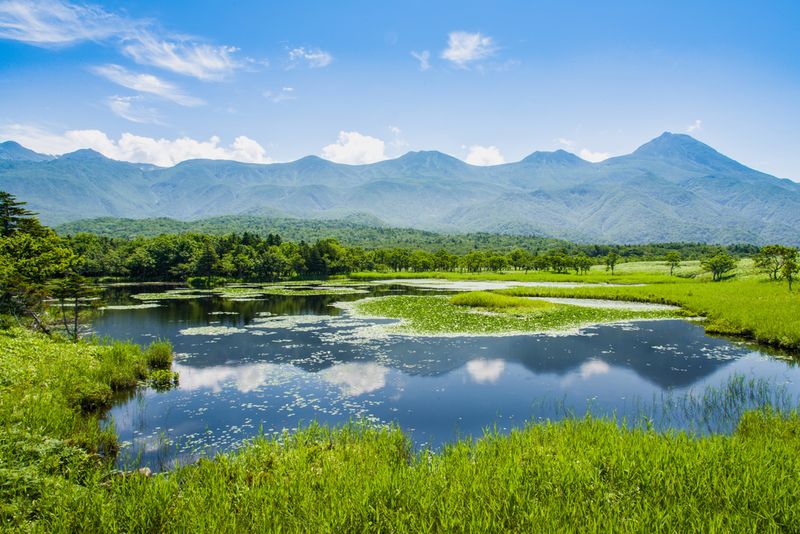 Rebun and Rishiri Islands
Along the northern tip of Hokkaido, a series of tranquil fishing villages are part of another magnificent national park named Rishiri‑Rebun‑Sarobetsu. Slow down, peruse a natural landscape of aromatic wild flowers, and hike through thickly forested areas along fairly easy trails. Sitting about nine kilometers north of Rishiri, Rebun is best visited in June through August when the backdrop is brilliantly coloured with flowers. Mount Rishiri is the dramatic but dormant volcano in this park, giving way to the rolling hills and alpine flora of Rebun Island. Shiretoko Five Lakes can be explored along a series of boardwalk trails, edged by the lakes, and located in an ancient forest at Mount Rausu's base (but can only be done with a registered guide). Another point of interest is Utoro, on the western peninsula point and known for its thriving fishing industry, professional trekking guides, and hot spring spa.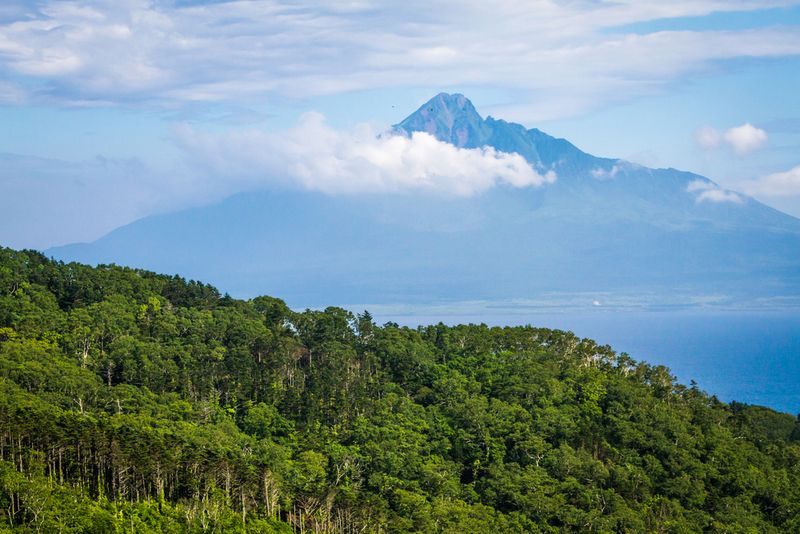 Cape Kamui
Cape Kamui on Hokkaido's Shakotan Peninsula is a place for nature lovers. From the car park, become pleasantly entranced by a labyrinth of beautiful trails weaving the way to a network of viewing points offering spectacular vistas of the Sea of Japan. Here, you'll find old signs once restricting the area to men only (a now forgotten cultural belief). The very tip of Cape Kamui is an otherworldly place, with frequently foggy skies adding appeal to the landscape and unusual rock formations, the biggest attractions. The area is also renowned among surfers as a fantastic spot to ride the waves and revel in intensely blue water. The lighthouse at the peninsula's tip is a remarkable viewpoint, a great place to watch traditional fishermen heading out to sea, agile surfers, and a panoramic view of the coastline, reached along a seafront path bound by disjointed old fencing.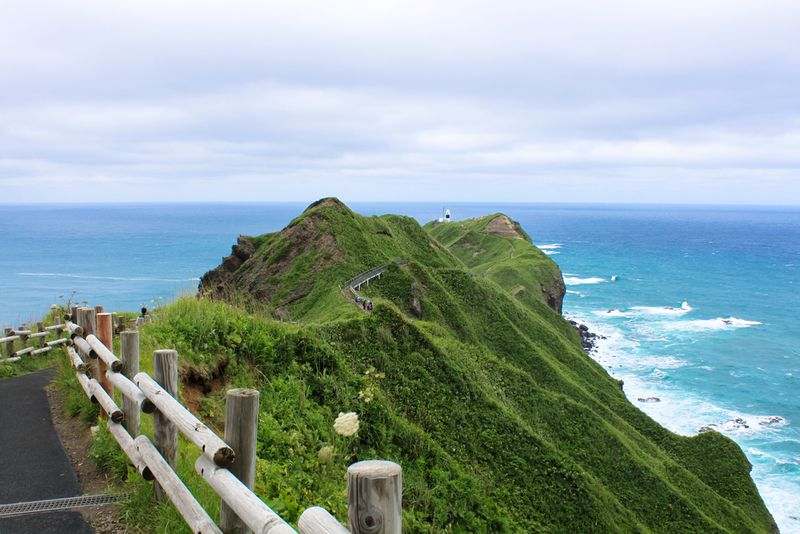 Niseko
Next to bustling Shiribetsu River and tucked into the Mount Yokei foothills, Niseko is an outdoor resort with year-round activities. The resort really comes live in winter months, winter months, with thousands of visitors fired up and ready to ski or snowboard at one of Niseko's six distinct ski areas, which from smallest to largest include Weiss, Moiwa, Hanazono, Annupuri, Higashiyama, and Hirafu. The back country areas of these six gems is astounding, blanketed with fine snow, and giving way to huge, broad runs. If adrenaline rushes aren't your thing, try back country horseback riding or snowshoeing or jump on a heart-racing snow tubing session or jarring snowmobile ride. Whether Shiribetsu River mountain biking, hiking Shinsen‑numa trails, or climbing Mount Yotei, summer activities are plentiful and fun during warm, Japanese summers at Niseko. Hit the onsen following a day of adventure to soak in an ancient onsen.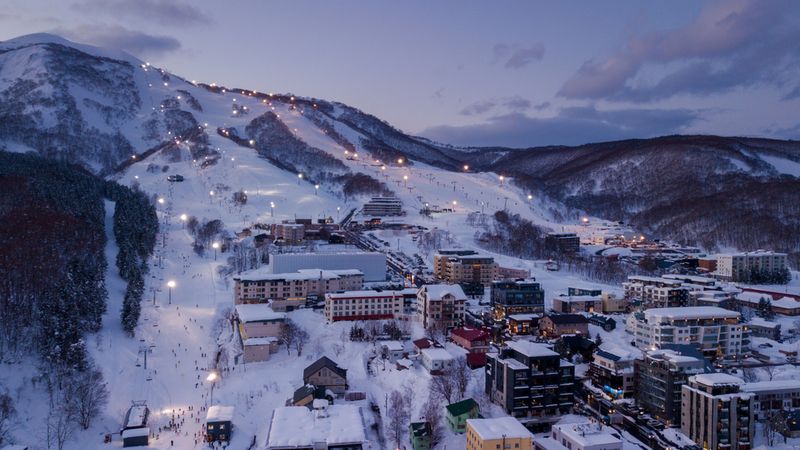 Akan National Park
Akan National Park is one of the earliest designated national parks in Hokkaido famous for three scenic lakes. Mashu-ko, or Mashu Lake, is one of Akan's best attractions, and though swimming isn't permitted, several observation decks provide views of the beautiful caldera lake. Take the trail to the first observation deck, walk along the caldera's rim, and onward to Mount Mashudake Summit, along about seven kilometers through grassland and forest to the volcanic peak on the lake's west side. A small community of Ainu people still resides in the park–visit for a taste of tradition in the small, community and find handmade items and traditional dishes to try. Within Akan National Park, take the trail to Kaminoko Pond in the park's center to see the sapphire water, swim at Lake Kussharo, a geothermal lake on the southern shore, visit traditional onsen, and canoe Kushiro River.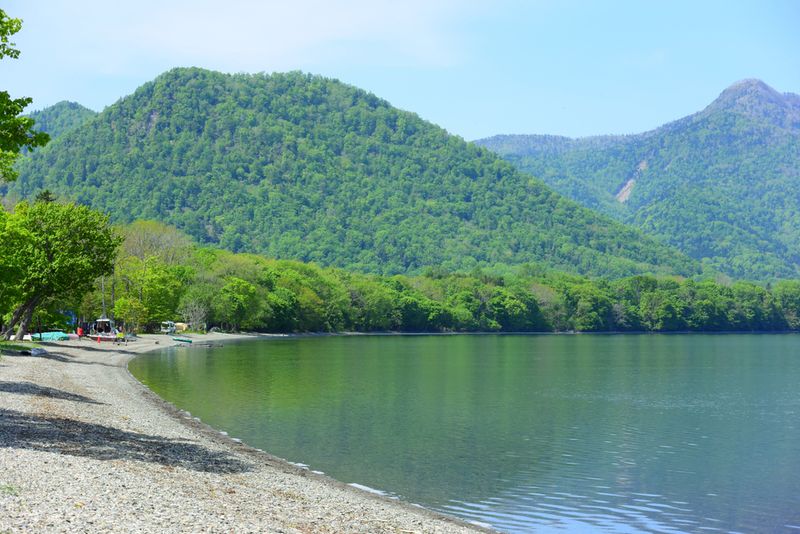 Asahidake Hokkaido
Powder hounds unite at Mount Asahidake on Mount Asahi, a Daisetsuzan National Park back country area ripe with ski and snowboard trails all serviced by a swift cable car for easier ascents. Asahidake is one of the best ski areas in Japan and a Hokkaido hotspot often boasting waist-deep snow. The average snow depths are a whopping 45-feet per season atop japan's highest mountain where temperatures are cold enough to maintain conditions all season, and with a really dry season, the snow stays dry rather than the heavy, wet snow found throughout mountains closer to the ocean. Don't expect a modern ski resort filled with shops and such: Asahidake has limited shops offering basic outdoor equipment like gloves and hats, a small food area, and a barely-there cafeteria so arrive prepared. A handful of cross country trails, several onsens (Japanese baths), and a few hotels.