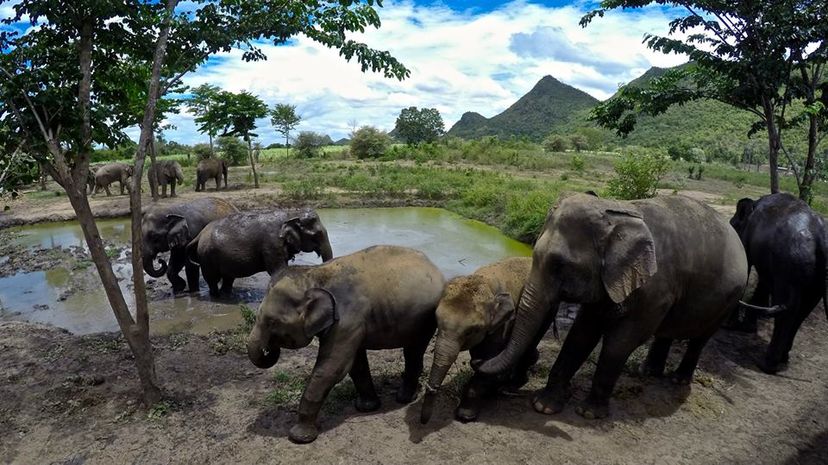 Thailand is such an ideal destination to visit as a family, no matter what age the kids are. Thais have such a robust, healthy love for children and welcome them—all of them—with open arms. Throw in that genuine national warmth, add in a huge range of kid-friendly entertainment and amenities, and you've got a recipe for holiday success. Swaths of white sand beaches, amusement and water parks, dynamic cities, and awe-inspiring national parks indulge families with an enormous number of choices for adventure, relaxation, and "edutainment", a growing theme across the country.
8. Go Hiking in Erawan National Park
Erawan National Park is less then three hours northwest of Bangkok and most famous for its incredible waterfall, featuring seven cascading tiers to the pool below. This is a wild and wonderful spot for sure-footed kids, who are usually blown away by the natural wonder and love hiking from tier to tier, sliding into the pools off boulders, and making new friends along the 1.5 kilometer trek. There are three nature trails ranging from one to two kilometers, a cave to be explored with onsite guides, and bikes for rent which push distances closer. This is a destination you won't want to miss and perfect for a day trip from Bangkok. The large population of primates, caves, and interesting flora add plenty of depth to an excursion. Kanchanaburi is a lovely town with plenty of family-friendly accommodations and attractions—stay a few nights and enjoy this mainland gem.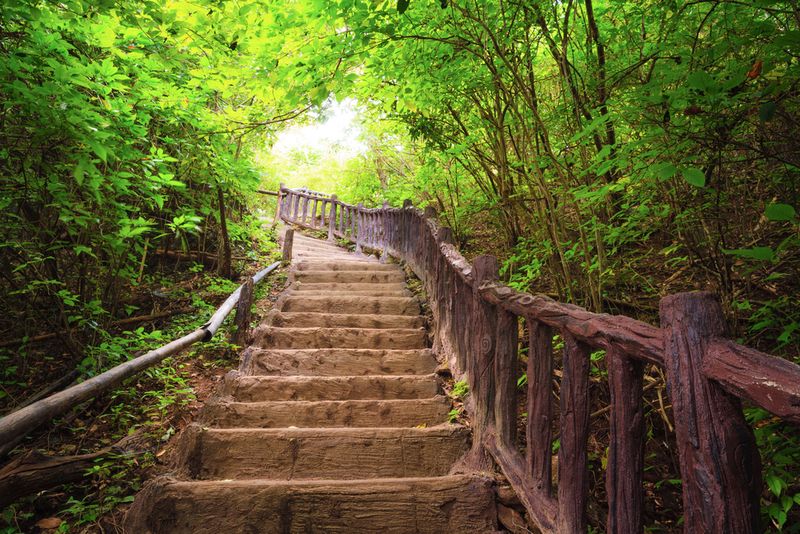 7. Take Care of an Elephant at Elephant's World
One of the best places to enjoy a close-up elephant experience—and an incredible organization to support—is Elephant's World in Kanchanaburi. It's a farm used as a refuge for injured or old elephants needing day-to-day help. Take your kids and spend a whole day cleaning the elephants, making their meals, feeding them and scrubbing them at their favorite time of day: bath time! There is definite joy in this experience, one that older children will likely never forget. Kids are exhilarated by this rare opportunity and in turn they are taught about authentic care facilities and wildlife conservation. Many of these elephants are "retired" from their "jobs" in the city, used by touts as a source of income, and kept in unhealthy conditions. Here, even though they're old, most of the elephants thrive with the right amount of space, food, and friendship.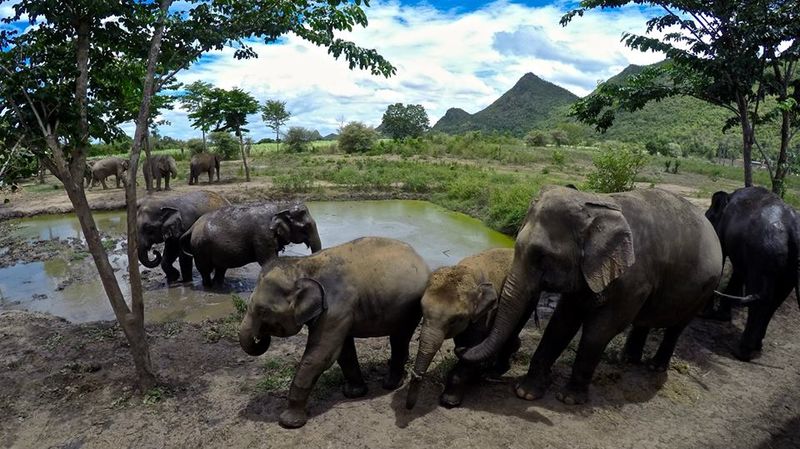 6. Visit the Hill Tribes in Mae Hong Son
Scenic Mae Hong Son is one of Thailand's northern treasures, filled with beautiful vistas, friendly hill tribes, and plenty of outdoor fun. Families find the town and area an easy place to be with kids for the activities and outdoor location. Here there are homestays offered by some of the Lahu and Karen tribes where families can sleep on traditional rattan mats in dorm-style rooms. It's a definite camp-feel and nature experience with plenty of Thai kids around for fun and games. Nearby rice plantations open up for tourists who want to try their hand at planting rice and harvesting it, the Elephant Conservation Center offers a close look at the lovely beasts, and the Karen tribe women often let kids try creating some traditional handicrafts. This is a rich, cultural experience blended perfectly with outdoor pursuits, which keeps both parents and kids happy.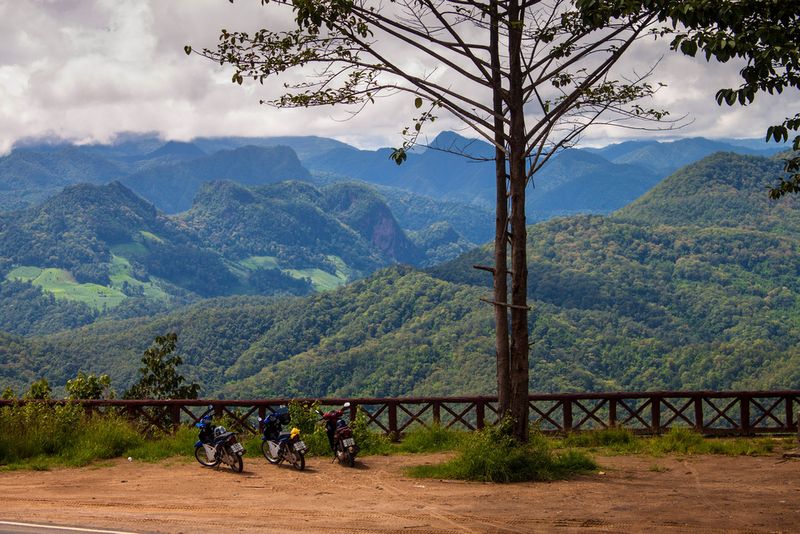 5. Stay at a Resort on Phuket Island
Phuket has plenty of amusements to offer families with everything from babies to teenagers. There are unmistakable crowds on the island, but that can be a relief for some parents who have no intention of playing Robinson Crusoe with their kids. There are friends to be made, keeping kids busy poolside and beachside, and plenty of attractions away from the water too. Phuket is famous for family-friendly resorts packed with kid-friendly amenities and welcoming luxury for parents too. Day camps, kids' clubs, and entertainment zones are common among island resorts meaning happy hour is on the horizon for Mom and Dad. Centara Grand Beach Resort is easily the favorite, with waterfalls and slides, a lazy river, and four swimming pools that entertain for hours. Mini golf, surf lessons, a water park, an aquarium, go karts—the fun on Phuket is most certainly enduring.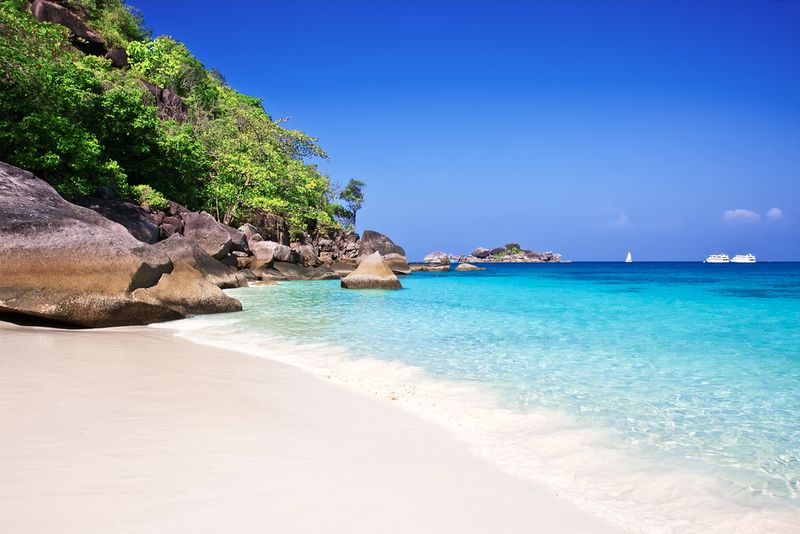 4. Relax on the Beach in Koh Lanta Yai
Koh Lanta Yai is a large, beautiful island, densely forested and spanning 25 kilometers. It has some of the longest and loveliest beaches in the Krabi province—and lots of them. Just a decade or so ago, accommodation was quite simple, but development has set in and now families can easily find a huge array of small and large resorts along the many Westside beaches and family villas for rent. The main town is at the northern tip and offers plenty of restaurants, markets, and shopping, while the south is blissfully quiet yet does still have necessary amenities. Diving and snorkeling is readily available, along with windsurfing, paddle boarding and myriad boat tours. The beauty of Lanta is that island laws forbid girlie bars and jet skis from popping up anywhere, which maintains the family-friendly vibe and keeps it from transforming into some of the racier, nearby islands.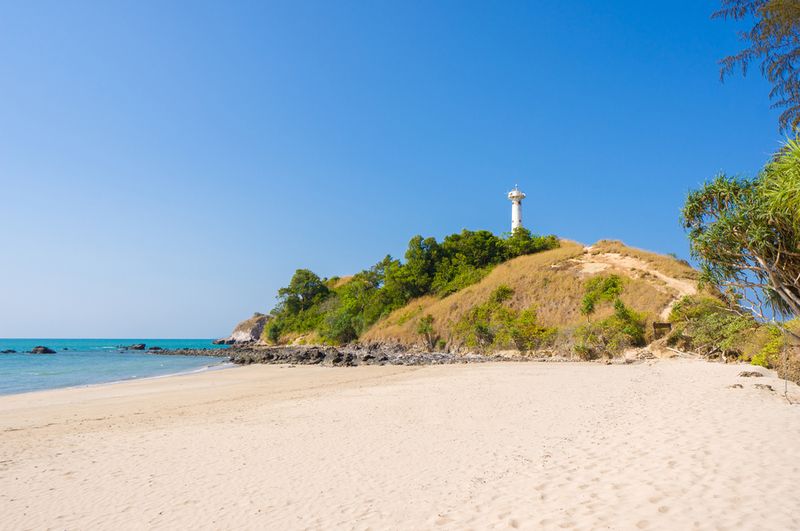 3. Explore the City of Bangkok
While many parents want to get out of Bangkok as fast as they arrived, the city can be a really exciting place to explore with kids. Anyone with even a small sense of adventure will find tons of things to do and see. Some of the simplest and most fun outings are riding Bangkok's Skytrain, local tuk tuks, or taking the Chao Praya River express to explore different city districts. The range in accommodation and diversity in tourist areas is phenomenal and offers varied rates, backdrops, and activities. Kid-centered attractions throughout the city include Siam Ocean World, surfing at Sukhumvit Flow Rider, Art in Paradise Trick-Eye 3D Museum in Ratchada, and ice skating at Siam Discovery Center. Siam Park City is a water/amusement park and the best place to beat the city heat with wading and swimming pools, waterslides, roller coasters, and other exciting rides.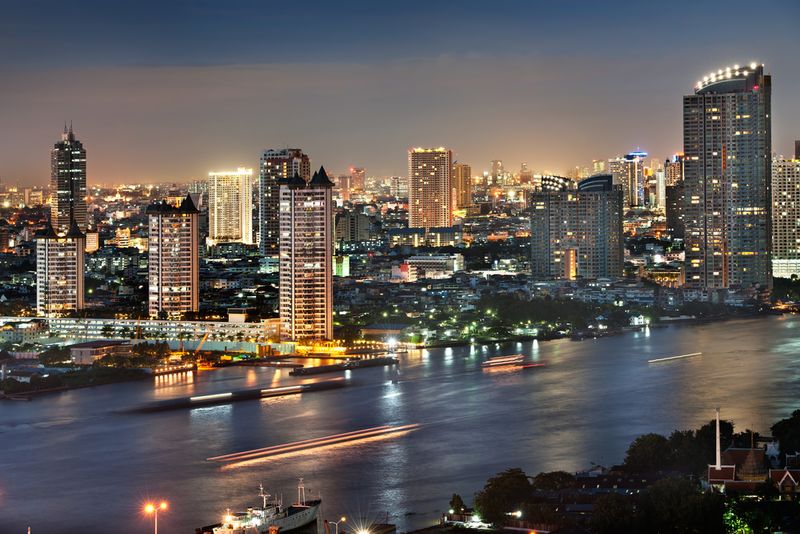 2. Visit the City of Chiang Mai
Chiang Mai is a northern Thai city that's busy in a relaxed kind of way. It has kept pace with development, but this means more upgrades than crowding. Families will find a wealthy variation of accommodation choices. There are hundreds of attractions featuring animals, but most are unsustainable and involve unkind training. For wildlife encounters, visit Elephant Nature Park, where animals are rescued from harsh living or illegal logging and continue their lives in the refuge. Kids can cuddle a baby elephant, help with baths and feeding, and learn more about the majestic, social animals. White water rafting on Me Teng River is great for tweens and teens. Zip Wiring and Zorbing (basically hill-rolling strapped into a mammoth, inflatable ball) are two more hugely popular activities for kids. And don't miss a Thai Cookery class, where you can spend days learning how to make spectacular northern Thai dishes.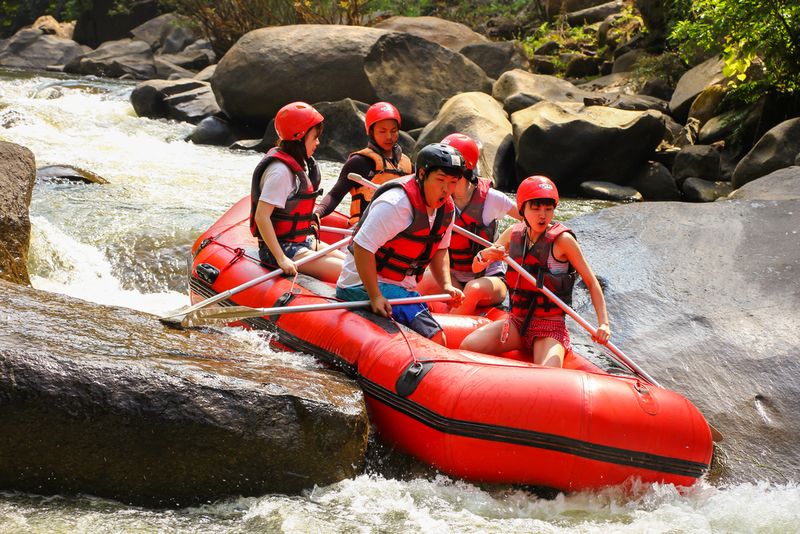 1. Go to Khao Yai National Park
UNESCO designated Khao Yai National Park is one of Southeast Asia's premier outdoor attractions and richest landscapes. Stretching over 2,000 square kilometers, Thailand's oldest and most glorious national park holds scores of waterfalls, mountains, and jungle terrain providing habitats for an incredible diversity of flora and fauna, all reached from a expansive artery of campsites, cabins, hiking trails, and roads. Approaching the park can be a bit confusing; the easiest way is via minibus or bus to Pak Chong, and then arrange your trip from there. The town has all the necessary amenities and more for eating, sleeping, and public transportation plus motorbike rentals, taxis, and buses that will get you sorted (although not as many tour companies as one might imagine) and to Khao Yai without issue to experience night safaris, tours and trails, and a healthy dose of spry gibbons and hornbills.