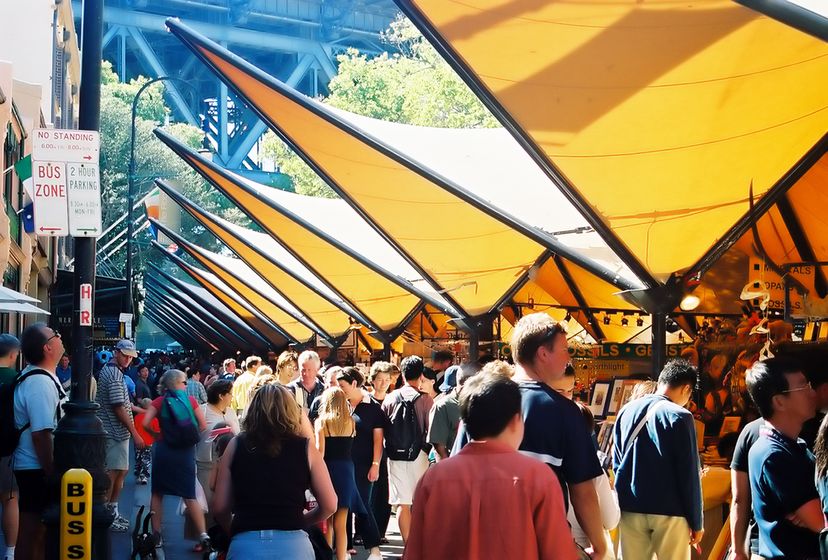 In a country/continent as big and diverse as Australia they're able to grow, produce and make many products themselves year round. The best place to find fresh home grown produce and unique local products is by visiting one of the many markets that take place all around the country in cities big and small. No matter where you are in the country there's bound to be a market held close by. To help get you exploring here are 8 awesome markets in some of the major cities around Australia:
8. Capital Region Farmers Markets –Canberra, ACT
Held every Saturday from 7:30-11:30am at EPIC (Exhibition Park in Canberra), it's worth the drive out to these markets which feature the freshest produce in the capital sold by local producers. You'll find fruits, vegetables, baked goods, meat and seafood, nuts, gourmet foods, flowers and plants all from local area growers. Come for breakfast and be sure to grab a flat white from the coffee stand and a sizzling sausage from The Brathaus.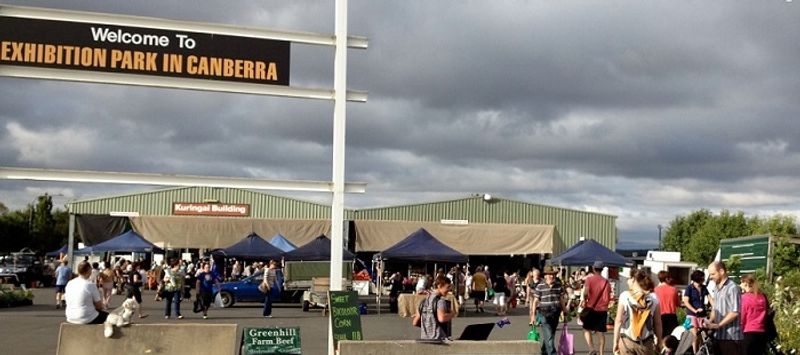 7. Cairns Night Markets –Cairns, QLD
The Cairns Night Markets and Food Court is world famous and a must do if you're in northern Queensland. There are 130 stalls selling a wide variety of items but the focus is mostly on souvenirs and other aussie-made goods. Bring your appetite to these markets because the food court has a lot to offer including a few Chinese buffets where you pay for a plate and load up as much as you can. These markets are located on The Esplanade in the city center and are open 7 days a week from 5pm-11pm.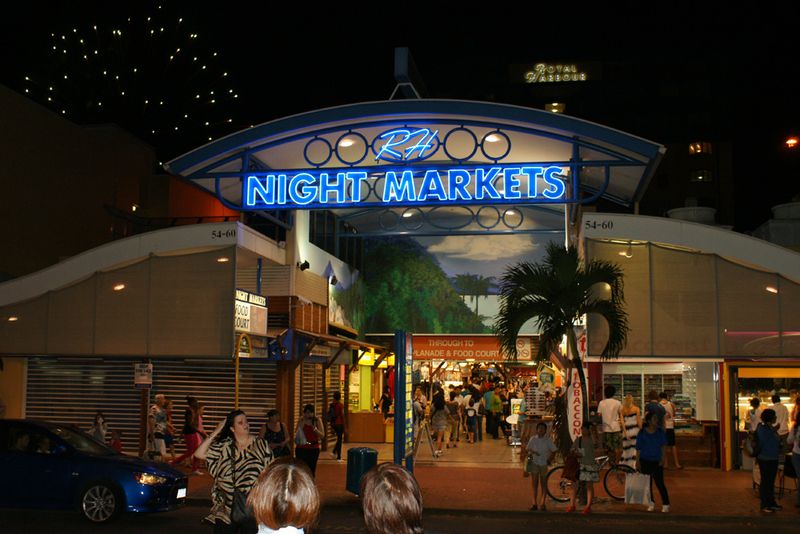 6. Adelaide Central Markets –Adelaide, SA
The Adelaide Central Markets are located in the heart of Adelaide city center and are conveniently open Tues-Sat. This place is a foodies dream with bakeries, delis, fresh foods, meat and seafood, cafes and more. You can have a meal and then shop for the rest of your week and you're pretty much guaranteed to find whatever you're looking for at one of the 80+ stalls. This market is an Adelaide institution and is South Australia's most visited tourist attraction so make sure you check it out.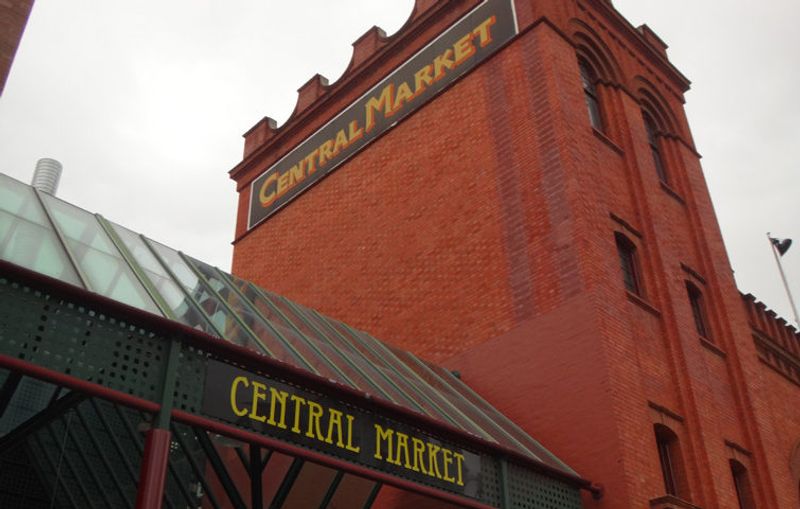 5. Brisbane MarketPlace –Brisbane, QLD
The Brisbane MarketPlace in Rocklea is a unique venue with 2 distinct weekend markets: The Saturday Fresh Market and the Sunday Discovery Market. On Saturdays from 6am—noon you'll find over 190 stalls selling everything fresh including fruits and veg, meats and seafood, bread and baked goods, gourmet products and deli items plus much more. Then, on Sundays from 6am-noon you can come to the Discovery Market to explore new and second hand items, collectibles, books and more…come early and be prepared to haggle!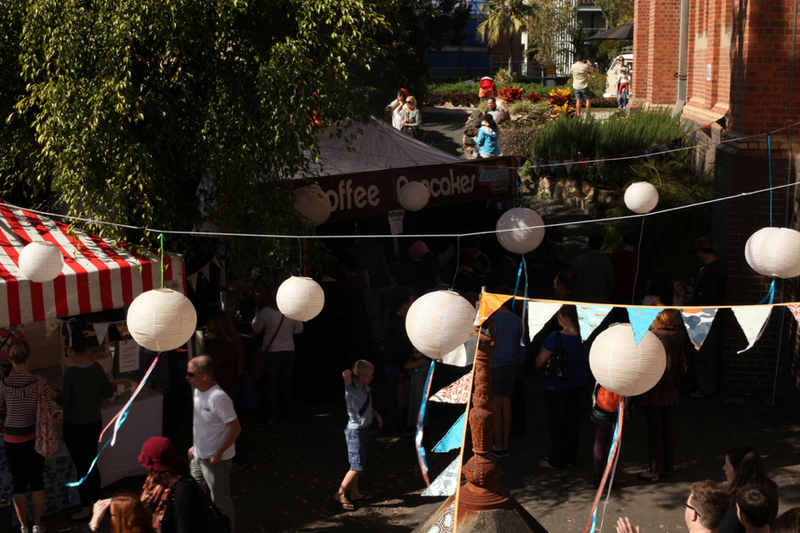 4. Perth Home Grown Markets –Perth, WA
Perth City Center is home to many fantastic markets but one that stands out in front is the Perth Home Grown Market happening every Sunday from 11am-4pm in Forrest Place at the Murray Street Mall. The aim of this newer market is to provide the best quality local produce and local made products to the people of Perth. You can expect to find tasty home baked goods, organic teas, oils, pickles, hand crated goods in addition to fresh local produce.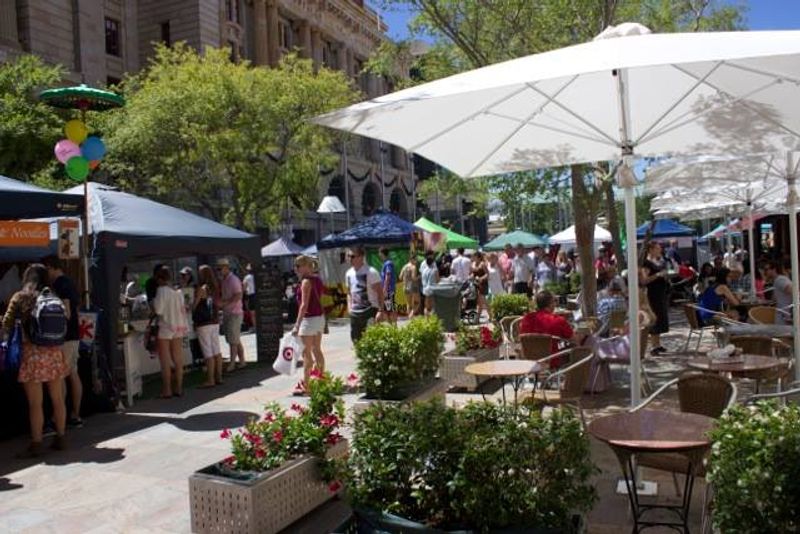 3. The Night Market (Queen Vic Market) –Melbourne, VIC
Never wonder what to do on a Wednesday night again because the Night Market at the Queen Victoria Market in Melbourne is the place to see and be seen. These eclectic markets run every Wednesday night during the summer (Nov-Mar) from 5-10pm. It's the perfect place for food, fashion, bars, music, shopping and more. While at these markets make sure you grab a glass of sangria, it's legendary.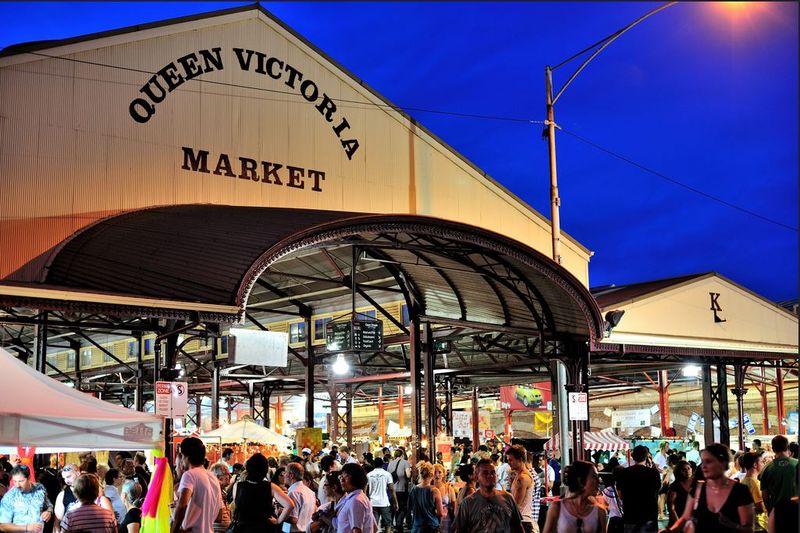 2. The Rocks Markets –Sydney, NSW
The Rocks Markets are nestled in the charming historic area of Sydney's city center known as The Rocks and run every Saturday and Sunday from 10am-5pm. This quaint open air market consists of vendors lining the streets selling their wares in a very relaxed environment. The main highlights of these markets are the many artisan crafts including one of a kind clothing, handmade jewellery and original art. If you're looking for souvenirs in Sydney, we suggest skipping the junky magnets and checking out these markets instead as you're sure to find a timeless treasure.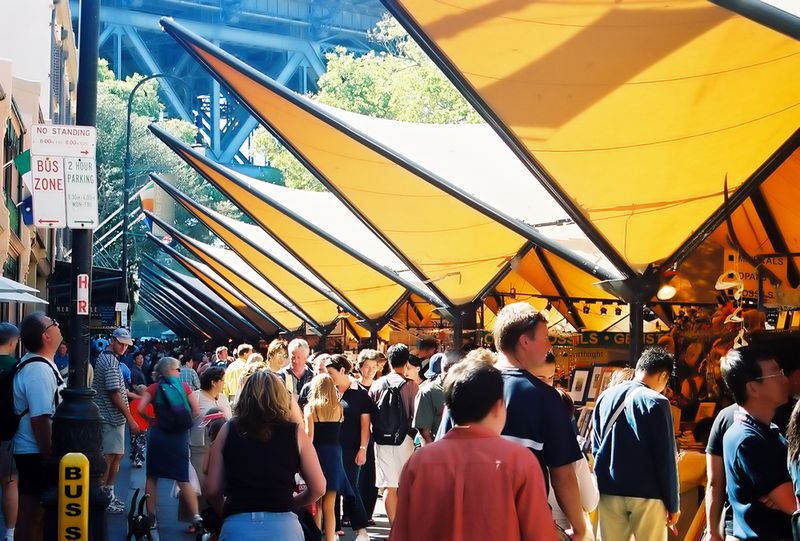 1. Mindil Beach Sunset Market –Darwin, NT
From the last Thursday in April to the last Thursday in October Mindil Beach is taken over by stalls and pedestrians all checking out the many offerings these markets have. Every Thursday night from 5-10pm and Sunday nights from 4-9pm most of Darwin heads to these unique evening markets which take advantage of the beautiful sunsets of the Northern Territories. Food is the biggest attraction here and you can find colorful cuisine like Thai, Indian, Chinese, Malaysian and more. This market also allows BYO so bring your cooler full of cold ones, grab some food and park yourself to watch the colors as the sun goes down.