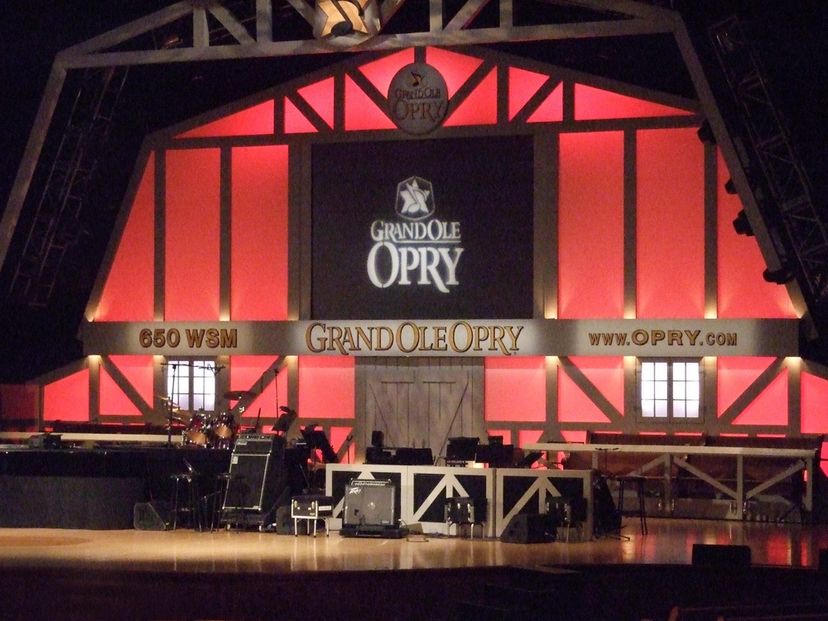 In a place with the nickname Music City, it only makes sense that some of the best live music spots in the world, especially those appealing to country music fans, would be found right in the heart of Nashville, Tennessee. Don't be fooled however, because there are plenty of great hidden hideaways that offer music not just for those who are into the country scene. Whether you're into pop, rock and even hip-hop, you can find a place somewhere downtown that will have you totally caught up in a live and vibrant atmosphere. If you're traveling to Nashville and music is the main reason why, then obviously we can't leave you hanging… EscapeHere is giving you the scoop on the 8 Best Live Music Spots In Nashville. Some of these spots are world-renowned and others are known more to the locals, but thanks to this list, you now know about them too and can enjoy all the best that Music City has to offer.
Exit In
If places like the Station Inn represent the old school in Nashville, Exit In is the new school. Yes they still feature live country music (you'd be hard-pressed to find a venue in all of Nashville that doesn't feature at least some country music), but they've also been known to host comedy shows along with rock and pop bands. The place doesn't care what you think about its menu as they boast on their website that they do indeed offer the best 'hot pockets' in all of Tennessee.
Just by reading into this second paragraph you should know by now that the place is a bit cheekier and edgier than most. Contrary to other venues in the area that host live music 7 days a week, Exit In prides itself on being your place to be during the weekends, which means that if you happen to be stopping by on a Thursday, Friday or Saturday night, you are bound to see acts from all over the South. If you find bars that only play country music a little bit too restrictive, Exit In is the place to be.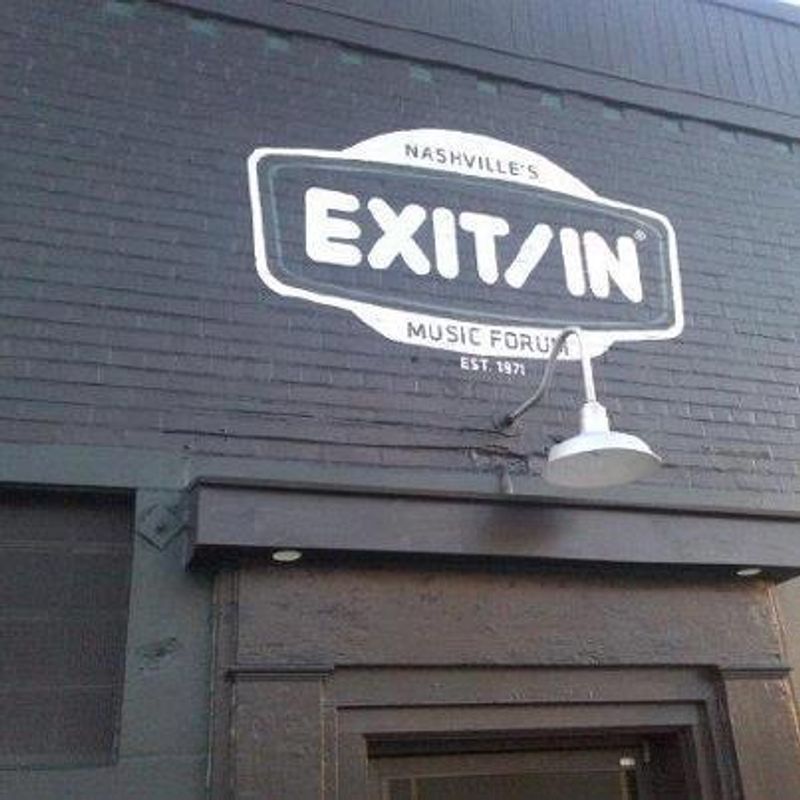 12th & Porter
Nashville Scene magazine voted 12th & Porter as the second best place in the city to see live music next to the Ryman Auditorium. Even if you've never been there before, it's easy to see why that's the case when you look at the past acts that have performed here. Neil Young, Keith Urban, Run-DMC, Kings Of Leon, Bon Jovi and Kesha have all graced the stage, so as you can see there's a good mix of old and new at 12th & Porter on a regular basis.
It's considered one of the top places in all of Southeast America in terms of showing off major-label talent and also hosts some of the best indie rock acts in the American music industry. While a lot of Nashville's classic venues are centered around country music, 12th & Porter offers something for everyone. The list of acts hosted there knows no bounds. The place plays a leading role in Nashville's downtown music scene and has done so for years. It's a definite hotspot and totally worth checking out.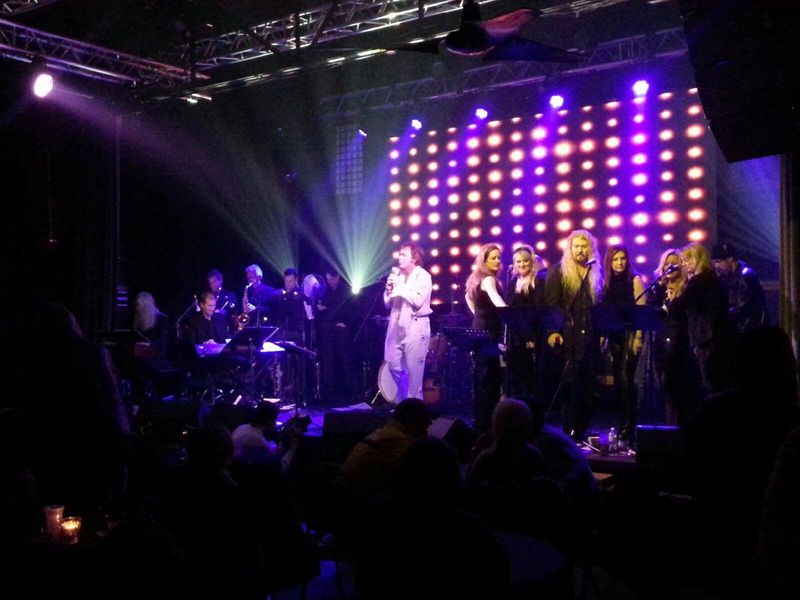 The Stage
The Stage On Broadway as promoted in the opening tagline on the website…"the whiskey's on ice and the music is on fire". Need we say more? The Stage On Broadway makes no bones about being the most rocking country club in all of Nashville. All you need to do is take a few moments and look at the virtual tour to see what you're getting yourself into when you visit… a rocking country stage, a rustic country look to the barstools and pictures on the wall, and a heck of a lot of guitars plastered everywhere.
It's obvious that The Stage isn't a concert venue in the truest sense of the word, but if you're looking for a good bar to sit down and have a drink at with awesome country music playing just for you, this is the place to be. Although the place is small compared to some of the larger concert venues in the area, it packs a lot of punch and has played host to many a popular music videos -including a film featuring Gwenyth Paltrow and Tim McGraw. Celebrities have been known to pop in every once in a while and perform too, which is what makes this bar on Broadway a gem.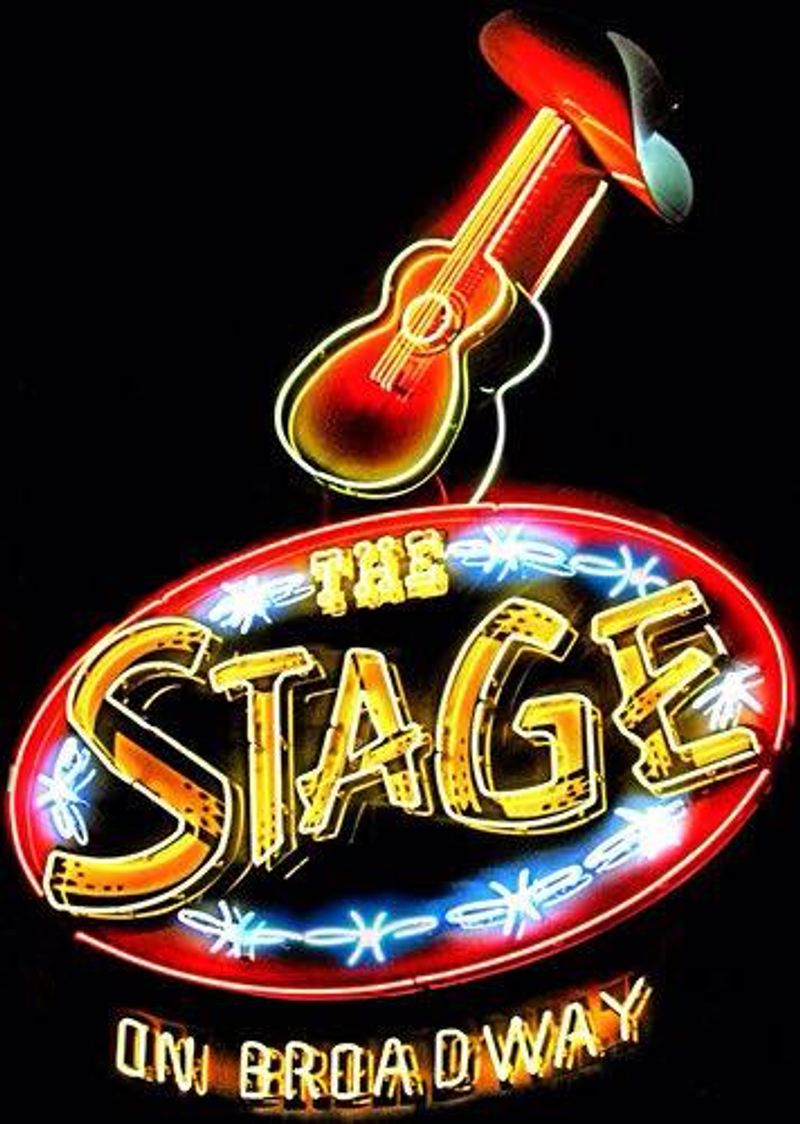 The Second Fiddle    
The Second Fiddle like many of these other fine establishments is located on lower Broadway. It's one of a small handful of places in the city that offer live country music 7 days a week. The building is full of music memorabilia and antique radios, so to say the least as soon as you walk in, you'll experience exactly what you thought Nashville would be. One of the cool things about the place is that you have to be 21 and over to enter after 6 PM and the bar is open until 3 AM daily. The fun here is never-ending with the party and music going until the wee hours of the morning.
Some of the bands that currently play at the venue include Travis Mobley, Colton Steele, Stone Silo and Smoke N' Guns. The name of the acts themselves reveals how country this bar really is. Famous southern and country celebrities like Tim McGraw and Larry The Cable Guy have been known to pop by once in a while. If you're lucky you might even experience a live performance from Trick Pony. Like many of the other most notable spots on Broadway, you never really know what you're going to get at The Second Fiddle, which is what makes checking it out all the more fun.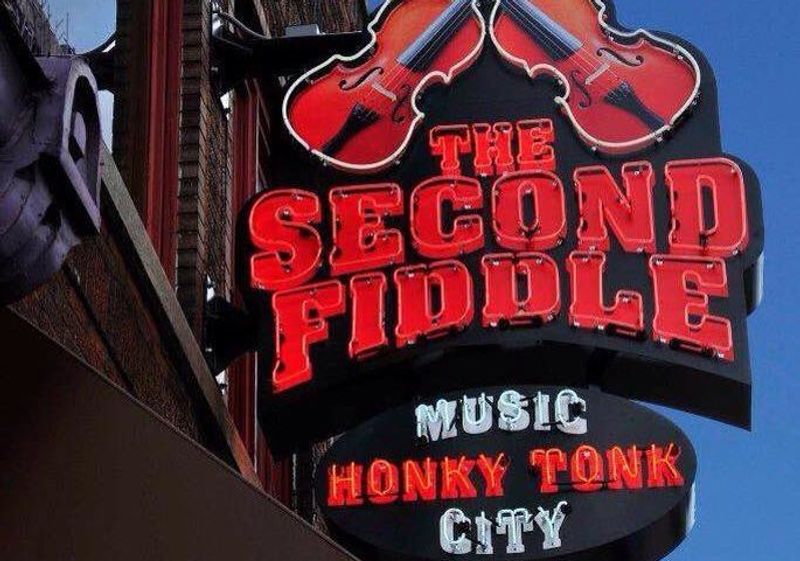 Station Inn        
If you want Bluegrass hits, Station Inn is for you. It's located on 12th Ave. and hosts live music 7 days a week like many of its counterparts. One thing they don't do here is serve you food and drink directly at your table, you have to go up to order at the bar if you want to eat. While that may be a drawback for some tourists, that's the whole point of the experience because the reason people come here is for the live music first, and we think that any venue that puts the music first is a place you want to be.
The venue has been at its current location since 1978 and was first born when a group of six bluegrass performers decided to give folks a place where they could enjoy the classic hits where the music would take precedence over everything else. Station Inn received recognition from the Bluegrass Music Association in the form of a Distinguished Achievement Award for his contribution to the genre in particular and the country music scene as a whole back in 2003. Fast forward 12 years and Station Inn is still one of the best places to be for live music today.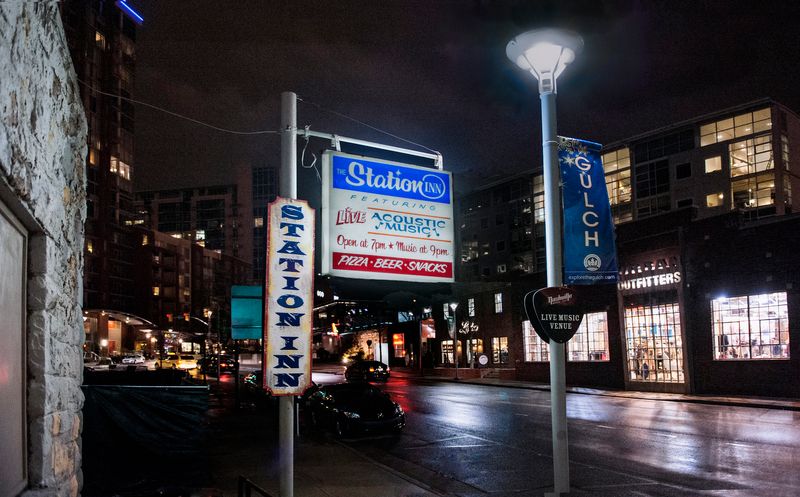 Bluebird Cafe
The style at the Bluebird Cafe is intimate to say the least. It's a venue that only fits in about 90 seats. It's not a concert hall, it's a listening room. What can you listen to when you go there? Well country music of course. Here's the thing… you're not just going there to listen to country music from song artists, you're going there to listen to the original songwriters who created the tune itself. If you're a big country music fan and you think it would be cool to get a glimpse of what the man behind the music sounds like, the Bluebird Café is definitely for you.
That doesn't mean the place only plays country music though, you can also get your fill of pop, rock and Christian hits as well. To sum it all up, the Bluebird Cafe is where acts like Garth Brooks performed before they were Garth Brooks. In comparison to other big concert halls, it's obvious that this one sells itself based on history and a close-knit vibe that might even make you want to take the stage on open mic night. Being as small a venue as it is, it's definitely worth mentioning that the acoustics in this place are absolutely amazing.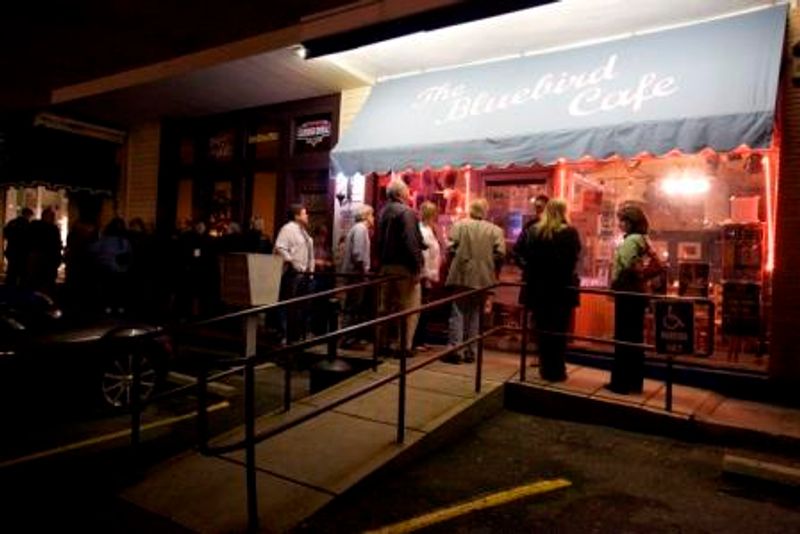 The Grand Ole Opry
The Grand Ole Opry was founded way back in 1925 and for many years now has hosted the biggest names in the country music genre. The best up-and-coming country music on the planet gets featured on a live stage every single week. It really is "The Show That Made Country Music Famous" as the venue's slogan says, so if country music has always been a big part of your life, going to the Grand Ole Opry will be like making a pilgrimage. Old school acts like Hank Williams and Patsy Cline dominated the scene in the 50's but in more recent decades, more modern acts like Dolly Parton, Reba McEntire and Garth Brooks have played shows.
The Grand Ole Opry was flooded back in 2010, forcing the show to move to the Ryman Auditorium on a temporary basis. The main venue for the show from the 70s to the 90s was built as part of an entire theme park. These days that theme park no longer exists but the Grand Ole Opry is still in tact, next to Opry Mills Mall. It's a great venue for young up-and-coming stars and country music Hall of Famers, so the bottom line is if you're into country music, you've got to check out this timeless piece of country music history.
Ryman Auditorium
Located on 5th Avenue North, the Ryman Auditorium was originally built by a prominent local businessman named Thomas Ryman. Ryman sought salvation throughout his life and had a special connection with a reverend by the name of Sam Jones. Due to the fact he believed so much in Jones' words of wisdom and guidance, Ryman had promised to build an auditorium for him to preach in that would project his voice and spread his message within the local community. It's been over 100 years since the venue was built and it's still known as one of the best venues in the world when it comes to acoustics.
Of course these days the Ryman Auditorium is no longer used for preaching sermons… it's a concert venue. The permanent shift to its present-day use occurred way back in the mid-70s, when the Grand Ole Opry (mentioned above), used the Ryman Auditorium as its home. Superstars from across different genres have performed there, but naturally country music is where the building's modern day roots lie. The Ryman really is a classic venue and a must visit, and although it's been around for a very long time, the building received a facelift in the mid-90s, so you will be able to see a lot of its features in their intended form…even 100-plus years later.