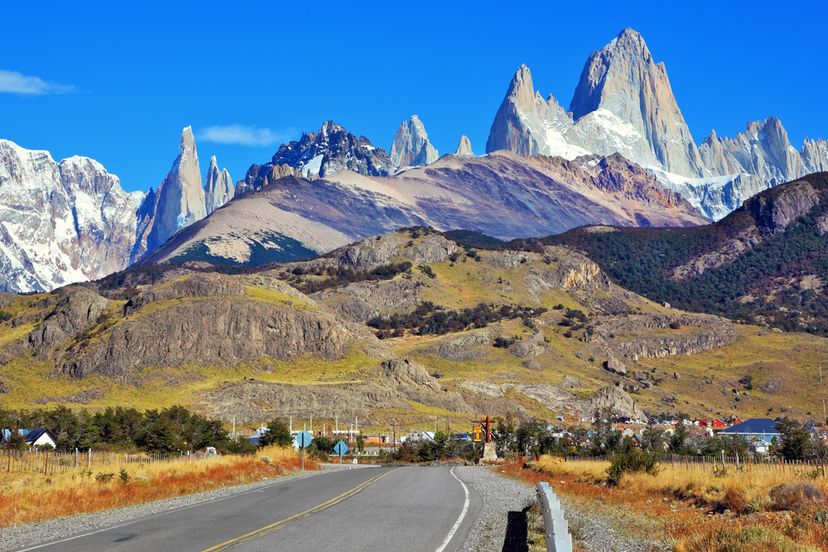 Throughout Argentina, visitors find a huge diversity of things to do and see all around the country. Many points of interest are conveniently close enough to travel between by bus or car, making it easy to plan a mix of activities, from easy-going sightseeing to heart-pounding excursions. The Argentinean people are welcoming, the backdrop gorgeous, and costs for amenities can fit almost any pocketbook, from budget trips to luxury vacations. Explore this list of eight impressive attractions across Argentina to find out what this captivating South American country has to offer.
8. Delve Into Buenos Aires
Argentina occupies a large swath of South America, sidled up against Chile, in an opportune location on the mid-eastern side where the Atlantic Ocean meets the Rio de la Plata. The spectacular Buenos Aires backdrop sets the perfect stage for the lively café cultured, neo-classically styled, European-inspired city—yet the city still exhibits strong ties to cultural roots evidenced throughout tango halls, local artisan shops, and distinctly Argentine cuisine. Historic neighborhoods filled with character, romantic dining spots, and wide, grand avenues set the mood for fun. Get your dose of retail therapy via Palermo Viejo and Palermo Viejo; become mesmerized by a Tango show at a milonga; and hit the jazz clubs at San Telmo and Palermo Soho. Explore European and Latin American arts along museum-laden Avenida del Libertador and don't forget to try one of the famous grill houses and try world famous Argentine beef.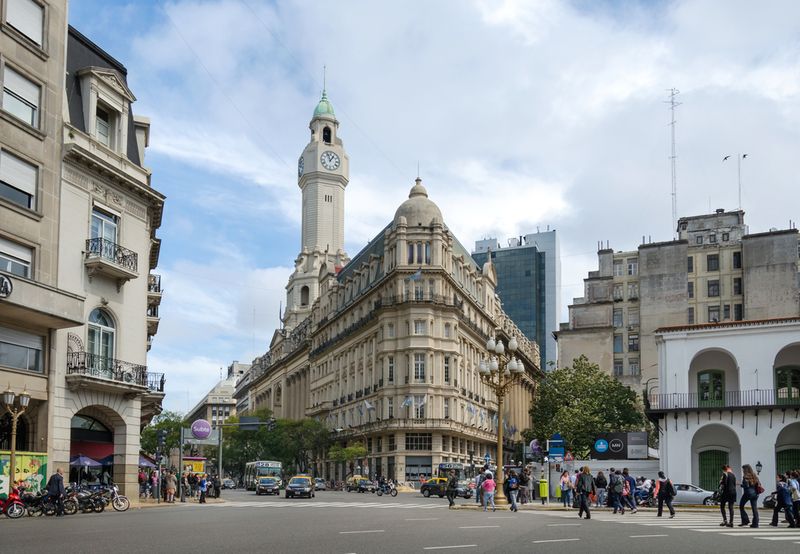 7. Ski San Carlos de Bariloche
Almost a full day's travel southwest of Buenos Aires is San Carlos de Bariloche, Argentina's winter Mecca for skiers and snowboarders within a national park of the same name. Tucked into the foothills of the Andes, it's the biggest of South America's ski areas—often seeing almost six feet of powder by season's end—and a warm weather hotspot for paragliding, climbing, boating, horseback riding, cycling, and trekking. Frigid Lake Nahuel Huapi, which doesn't get much warmer than 14 degrees Celsius, is perfect for the courageous to take a plunge, and sits below stunning alpine peaks towering over 6,500 feet. Breathtaking beaches Villa Tacul and Playa Bonita are fantastic summer destinations but beware the influx of students come July. As Argentina's chocolate capital, Bariloche's shop fronts display a huge array of the sweet stuff—a definite must-try if you've got even the slightest sweet tooth.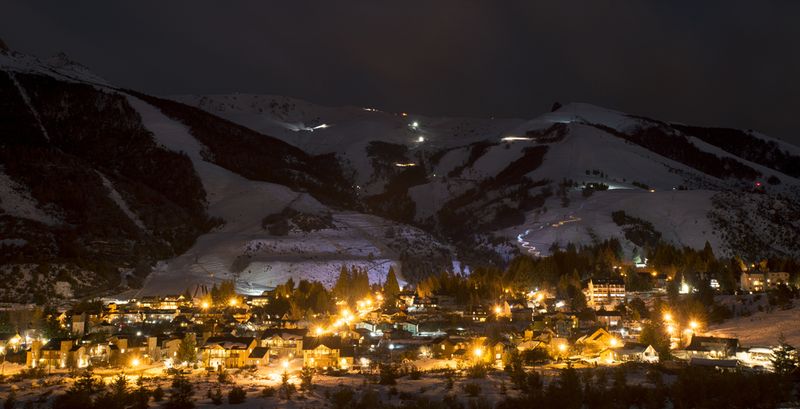 6. Drink Wine in Mendoza
A short three hours from San Juan is Argentina's celebrated wine country of Mendoza. Mendoza city is a lively center set on the eastern side of gorgeous Mount Aconcagua, the Western Hemisphere's tallest summit. Just a quick drive from the downtown core, the countryside is the consummate playground with plenty of opportunities for hiking, rafting, climbing, cycling and more, but it's still the wine that draws the biggest crowds. With over 1,000 lush vineyards in Mendoza, it's easy to imagine the hundreds of options for tours and tastings (most wine bodegas are friendly, family-run operations). Oenophiles from around the globe flock to Mendoza for the rich offering of incredible award-winning blends; most famously Cabernet Sauvignon, Merlot, and Malbec varieties. Scenic drives throughout the magnificent region are popular, most notably from Mendoza through the mountains to Upsallata along Route 52, also called El Camino de las 365 Curvas.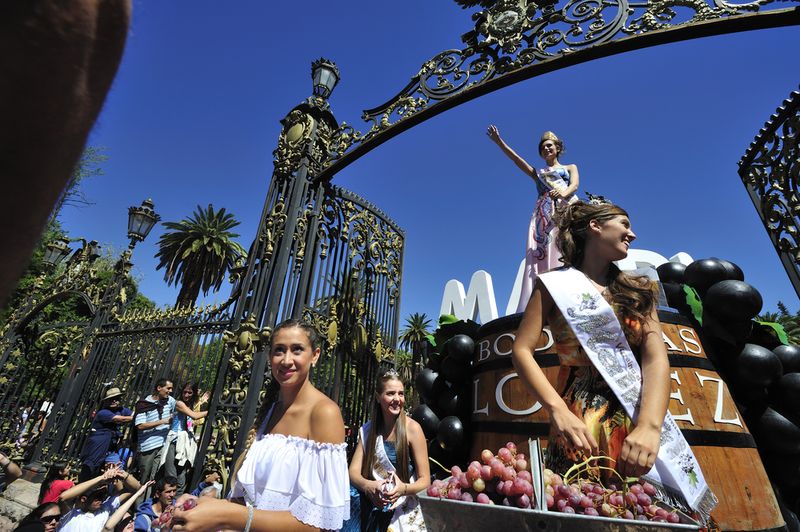 5. Hike El Chalten
If horseback riding, hiking, or cycling is on your hit list, head to El Chalten, a small mountain hamlet in Argentina's Santa Cruz Province. Towered over by glacier fringed Cerro Torre and craggy Monte Fitz Roy, and found on the banks of the Rio de las Vueltas inside Los Glaciares National Park. El Chalten's neighboring area holds a series of unforgettable waterfalls, forests, peaks, glaciers, and lakes rivaling almost every South American landscape. Enigmatic and untamed, the Southern Patagonian Ice Field is here, beckoning climbers across its wild terrain. Set off between December's end to late February and enjoy longer daylight hours and encouraging weather. Test your will on an alpine adventure but know that at trail's end you can chow down at a local parilla (grill) where Argentinean asado, a style of barbequing, will quickly bring you back to reality—if not into a food coma.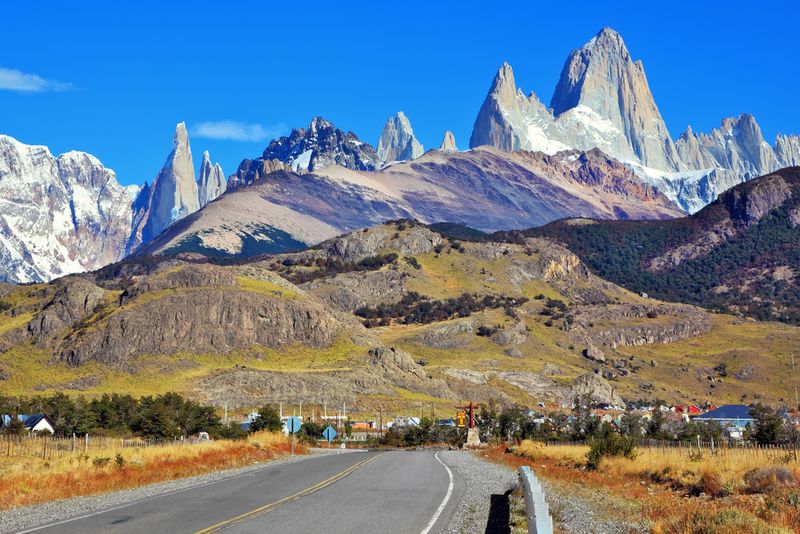 4. Relax in Villa La Angostura
There's definitely a mountain theme throughout Argentina and the upscale resort town of Villa La Angostura follows through. An easy going village in northern Patagonia, Angostura is an ideal escape to misty mountains, alpine forests, and sublime views. Just an hour north of Bariloche near Argentina's western border, Villa La Angostura is a choice departure point to incredible Los Arrayanes National Park but also a worthy destination on its own. It's a popular egress for those heading off along Ruta de los Siete Lagos (The Seven Lakes Route) which ties San Martin de los Andes to Angostura in the most breathtaking way: trek through densely forested glens, below mountain passes, and alongside almost a dozen glassy lakes—the fishing is world class and campsites on route are good. If sticking to town, explore the village center's quaint stores offering artisanal goods like trout, chocolate, and beer.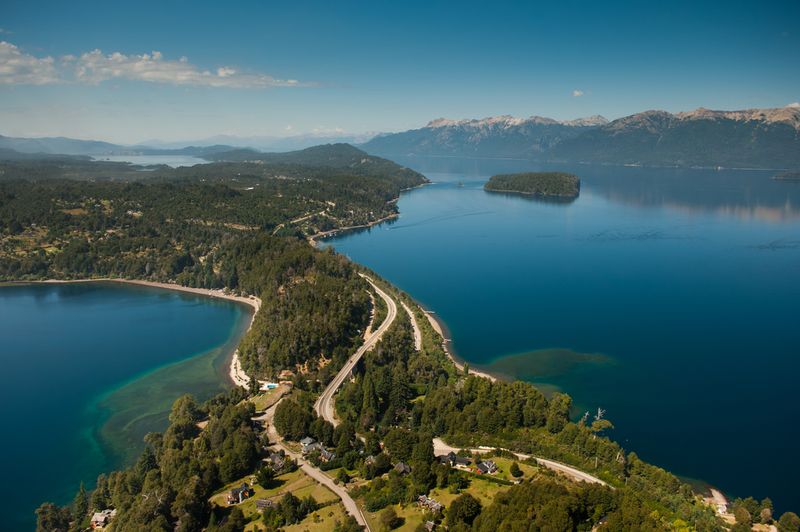 3. Sightsee in San Martin de los Andes
Spread across the banks of magical Lake Lacar, San Martin de los Andes is Patagonia's shining star. Smaller and more chilled out than Bariloche but retaining the same magnetic charm, San Martin de los Andes is a birder's paradise, a mountain biker's dream, a skiers Eden, and perfect for hitting the water in any vessel. The landscape is absolutely gorgeous, so entrancing it's hard to get away. Culture buffs will adore the lakeside town for the many charming arts and crafts tiendas and all the incredible, artisan foods anteing up a gratifying sensory experience. On the town's west side, the lake attracts those who don't mind cooler waters and a nice sandy stretch to kick back on. It's on during the winter months for skiers and boarders at Cerro Chapelco and bustling in summer for Parque Nacional Lanin's excellent climbing, trekking, and cycling.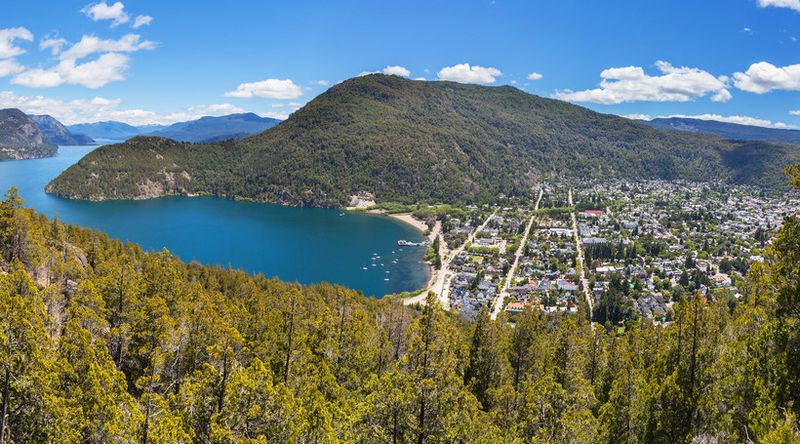 2. Touch the End of the Earth in Ushuaia
Ushuaia is Tierra del Fuego's beloved capital: a bustling port and center for worldwide explorers. As the world's southernmost settlement, Ushuaia gives way to Argentina's most exciting attractions, promising to spark eyes open and get hearts pumping wildly. This essential access point leads swiftly into Glaciar Martial and Cerro Castor for premier skiing; to the Beagle Channel where orcas, penguins, and other wildlife abound; and to astounding Tierra del Fuego National Park, Argentina's foremost coastal park filled with easy-to-navigate trails along rivers and bays, leading through thick evergreen forests, and radiant vermillion hillsides in autumn. Ushuaia draws some pretty interesting characters too: this is where you can knock back a few brews and swap stories with some of the world's most intrepid vagabonds and plot the next day while sharp, ocean waves crash into shore and the Andes taunt from the clouds.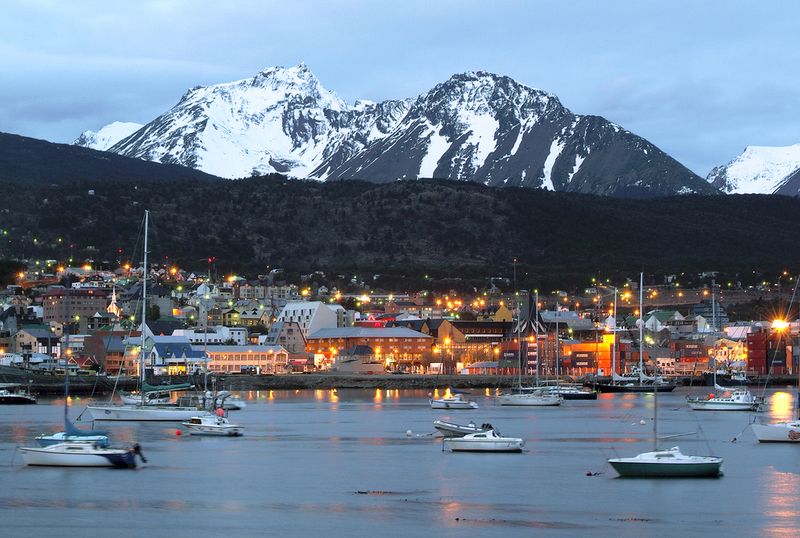 1. Listen to Deafening Iguazu Falls
There are some pretty spectacular waterfalls around the world—then there's other-worldly Iguazu Falls, a natural wonder resonating in the memories of those lucky enough to experience its resounding flow and incredible power. The setting can easily lead to so many other adventures: Iguazu is set directly between Argentina and Brazil in a sweeping area of rainforest and national park (makes you wonder just who set the boundaries back then). Taking a day tour of both the Argentine and Brazilian sides of the falls offers a broad experience while in Puerto Iguazu. Go independently and find easy route to the falls and area, and a lot to explore including the Tancredo Neves Bridge, the Mborore Museum of Images of the Jungle, and world-renowned Iguazu National Park. West of the center visit Hito Argentino, a vibrant bazaar at the confluence of Iguazu and the Ríos Paraná.