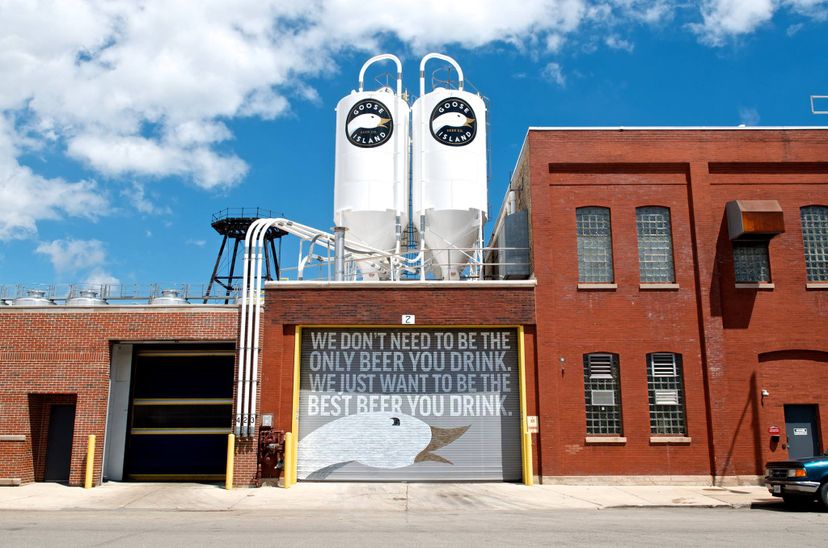 The heartland of the U.S. has brought us world-famous beers like Budweiser and Miller High Life and in recent years, it's become home to an increasing number of outstanding microbreweries. These shrines to foamy goodness in a glass are bringing back the art of hand-crafted lagers and ales that was the norm for so long. Many of them are housed in cool, historic buildings and offer behind-the-scenes brewery tours as well as tap rooms where you can get a great meal and taste some of their finest, small-batch creations not available anywhere else. Here's my "Great Eight" Midwest microbreweries.
1. Great Lakes Brewing -Cleveland, OH
Cleveland, like other cities, has seen the craft beer craze catch on in a big way recently. The one that got it all started is Great Lakes Brewing, Ohio's first and most celebrated microbrewery. Many of Great Lakes' brews like Burning River Pale Ale are among Ohio's most popular craft beers, while others are only available at its brewpub. The brewpub and brewery are located in Ohio City, one of Cleveland's oldest neighborhoods located across the Cuyahoga River from downtown. The brewpub, housed in an historic brick complex, serves excellent pub-style food in several quaint spaces including a tree-lined beer garden along a cobblestone street. Its beautiful tiger mahogany bar once hosted Eliot Ness, the leader of the 'Untouchables' law enforcement team that battled infamous gangster Al Capone. Brewery tours cost $5, last an hour and include four five-ounce samples. A gift shop sells Great Lakes and Cleveland memorabilia.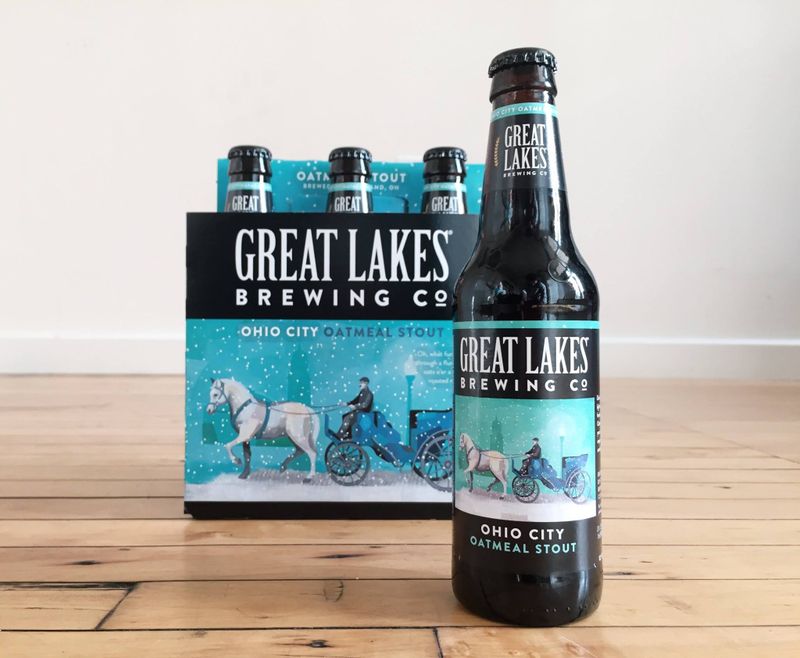 2. Bell's Brewery Inc -Kalamazoo, MI
Bell's Brewery was the first brewery in Michigan to open an onsite brewpub (1993) and since then, the downtown Kalamazoo landmark has become as an entertainment center with an expansive outdoor beer garden and indoor events center that holds up to 375 people. The two-story brick complex was expanded in 2011. Large and airy with lots of wood tables and an impressive collection of art and memorabilia, the centerpiece of the complex is the Eccentric Café and its creative menu featuring everything from deviled eggs and falafel to beef brisket and green curried tofu. Up to 20 Bell's brews are poured at any given time at the brewpub including small batch, pub-exclusive options. The events center hosts popular bands on national tours and even square dancing and trivia nights. Free brewery tours are offered on weekends and take 30-45 minutes.
3. Barley's Brewing Co. -Columbus, OH
Walking into Barley's Brewing on bustling High St. in downtown Columbus is like stepping back in time. The delightful brewpub, located near the Ohio State University campus, has been serving hand-crafted beer since 1991. The brewpub is chock-full of charm, with authentic wood booths, underground brewery and rathskeller-like events area with century-old stone walls and brick arches. These guys take their ales seriously, keeping them unpasteurized and brewing only 10 barrels per batch. Every Friday, they tap a different cask-conditioned ale that complement a dozen other Barley's 12 brews that rotate weekly. The large menu features burgers and gourmet dogs as well as upscale pub grub like white truffle mac and cheese. The quality of Barley's food and beer has built quite a following over the years. Patrons have included best-selling author Stephen King, actor James Doohan (Scotty on "Star Trek") and rock band Cheap Trick.
4. Schlafly -St. Louis, MO
The town that introduced Budweiser to the world has some great microbreweries, too, as evidenced by Schlafly, debuted in 1991 in two adjoining brick and timber buildings that opened in 1902 and 1904. The massive complex had steel-reinforced beams to hold printing presses that operated for the Swift Printing Co. for 65 years. After Swift moved out in 1969, the buildings vacant for 22 years and were almost destroyed by a fire. The thriving taproom, located between St. Louis University and downtown's riverfront, serves 16 small-batch draft beers and a menu featuring brew and food pairings like mussels and pale ale. Taproom and original brewery tours on Sundays are free and end with a pint (also free). Schlafly's nearby Bottleworks brewery and restaurant complex also offers free weekend tours and Friday afternoon 'beer school' seminars that focus on the brewing process and end with, you guessed it, beer tastings.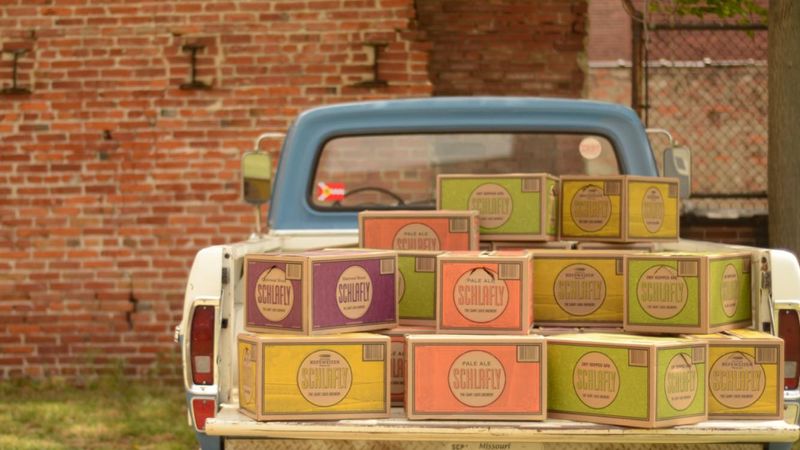 5. 3 Floyds Brewing Co. -Munster, IN
Some of the rich, aromatic ales brewed by 3 Floyds have reached cult status, like its Zombie Dust Pale Ale that people (including me) sometimes stand in long lines simply to buy a single 12-ounce bottle. If you want to find out where the legend was born, you've got to travel to Munster, IN to visit the 3 Floyds brewpub. There, you'll find a rotating menu of fine brews including its popular Alpha King Pale Ale and, if you're lucky, Zombie Dust. They also offer pub-only selections and a creative food menu which changes seasonally to stay focused on the availability of locally sourced ingredients. Brewery tours are conducted on Saturdays from 12:30-5:30 and last about an hour. The brewpub also sells collectible-quality merchandise featuring the colorful comic book-like artwork that graces the 3 Floyds bottle labels sold in five Midwest states.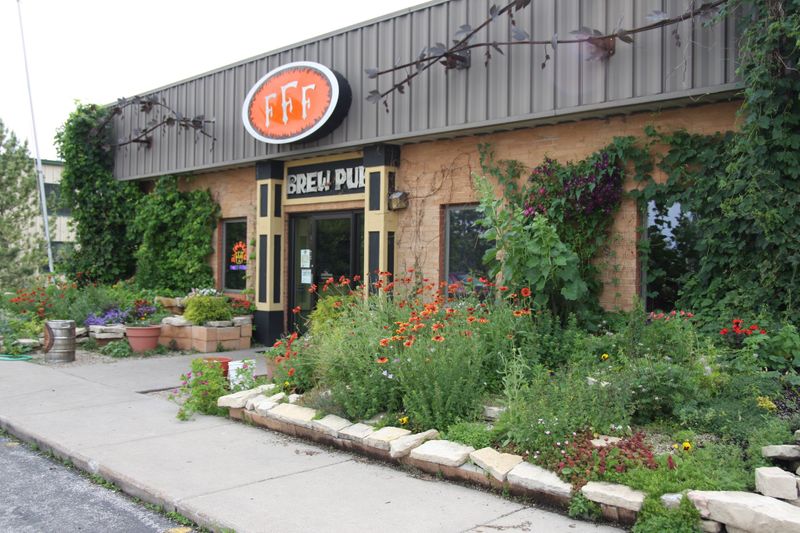 6. Rhinegeist -Cincinnati, OH
Rhinegeist translates to "Ghost of the Rhine" and for good reason. The brewery is located in downtown Cincinnati's historic Over the Rhine (OTR) district where thousands of German immigrants—and 38 breweries—called home at the turn of the 20th Century. The microbrewery, which opened in 2013, is housed in the circa 1895 Christian Morlein Brewing Co. plant that sat empty for decades after Prohibition shuttered Morlein and other OTR breweries. Today, Rhinegeist offers up to 13 different ales, lagers, pilsners and hard ciders in its classic, beer hall-style taproom. The 25,000-square-foot space with high ceilings is massive, with rows of community tables and enough room to include indoor games like ping pong and foosball. TVs broadcast sports daily and guests are welcome to bring their own food. Private tours cost $10 and include a pint of beer. Free yoga sessions are offered on Sunday mornings in the beer hall.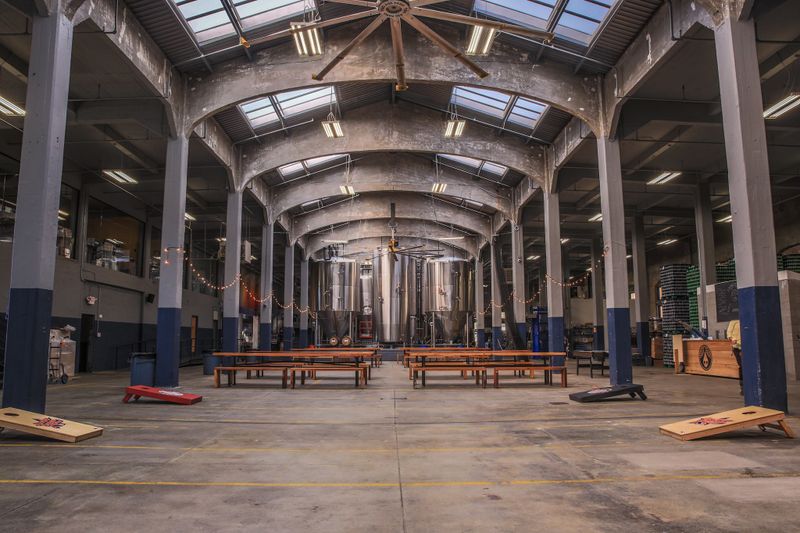 7. Lakefront Brewery -Milwaukee, WI
The city that brought us beer icons like Miller High Life and Pabst Blue Ribbon has a lively microbrewery community. Its most popular micro operation is Lakefront Brewery, located in the former Milwaukee Electric Railway and Light Company building downtown that opened in 1908. Lakefront's own history began in 1987 when brothers Russ and Jim Klisch took their love of brewing to the next level. Today, Lakefront has surpassed the 40,000-barrel milestone. Weekday tours are limited due to production but weekend tours give you the run of the place. Tours cost $8 and include four six-ounce samples and a souvenir pint glass. In-depth, technical tours are offered on Sundays for brew aficionados. They end with special beer and food pairings. Lakefront' s beer hall is open daily and features a menu focused on locally sourced products. Fridays feature fish frys and live polka music (it is Milwaukee, after all).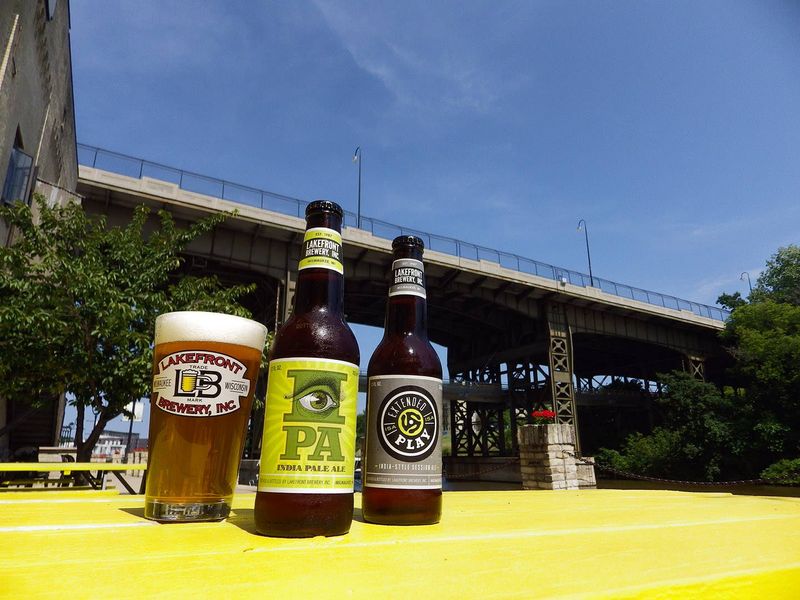 8. Goose Island -Chicago, IL
Some people might not view Goose Island as a microbrewery anymore, given that its brews are sold in all 50 U.S. states and the U.K. But, the brewery on Chicago's Near West Side certainly started out that way in 1988, and its lineup of ales, stouts and other delicious brews continue to taste hand-crafted. Interestingly, Goose Island recently opened its brewery to tours for the first time. Thursday through Sunday, the 45-minute, $12 tours include a tasting and take-home pint glass. Reservations are required. Its beautiful taproom overlooking brewery operations features several favorites as well as a changing menu of limited releases that are exclusive to the taproom. It doesn't serve food but you're welcome to bring your own.