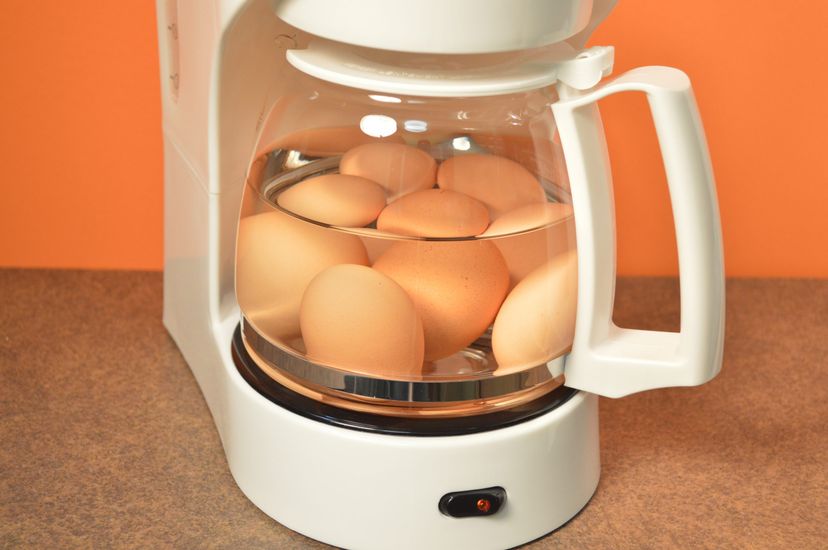 If you travel often, or are on a budget, takeout and room service quickly lose their appeal. It's also a pretty costly way to eat and adds up to a big expense while traveling. With a little ingenuity and minimal effort, you can creatively figure out ways to prepare food that is tasty, nutritious and cost effective- right in your hotel room (and with minimal tools). Here are some of our favorite ideas:
8. Many Uses For Your Coffee Maker
You thought your coffee maker was for making coffee? Well, it does that of course, but this small appliance can help in the making of numerous other dishes as well.  You can throwback to student days and prepare ramen noodles or rice, simply by placing them in the carafe and filling the reservoir with water. You can make oatmeal, simply by putting packets of oatmeal in the coffee pot, filling the reservoir with water, and flipping the switch.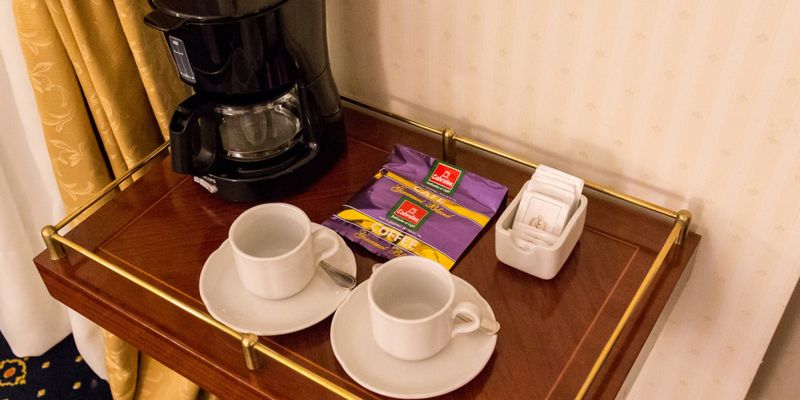 7. Even More Uses For Your Coffee Maker
You can even poach boneless chicken breasts by putting the chicken, seasoning and butter in the coffee pot. Put a little bit of water (enough to cover the chicken, but not completely submerging it) and flip the switch. Flip the chicken after about 10 minutes to make sure it gets cooked all the way through. Grab a bagged salad and a baguette and you've got a square meal! If salmon is more your cup of tea (or cup of coffee, in this case), season a salmon filet and put in the carafe. Fill the reservoir with water. Place chopped veggies in the basket and flip the switch. You're poaching salmon and steaming veggies at the same time. You can even hard boil a few eggs in the coffee maker carafe, the possibilities are endless if you think outside the box.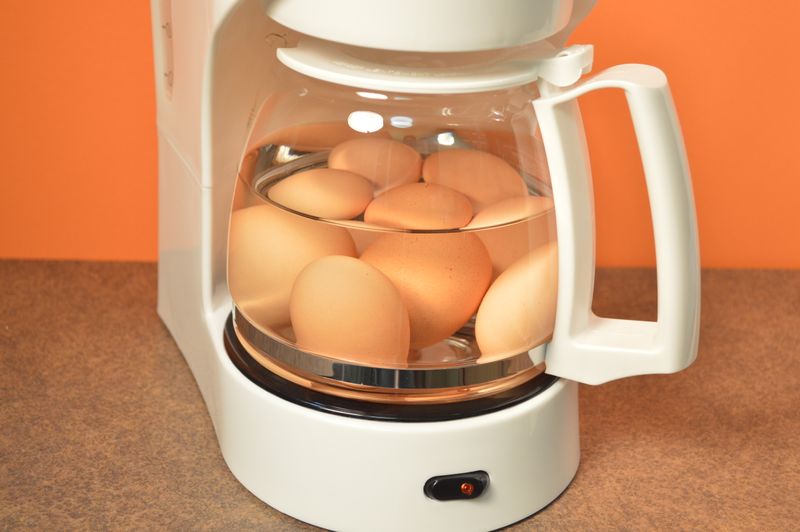 6. Sandwich Artistry
If you've got a fridge in your room, stock it with fruits, veggies, cheeses and sandwich meats. Instead of hitting the local sub shop, make your own. It's healthier, less expensive and you can get exactly what you want- including seconds! Sandwiches also wrap up well to take with you on your day out.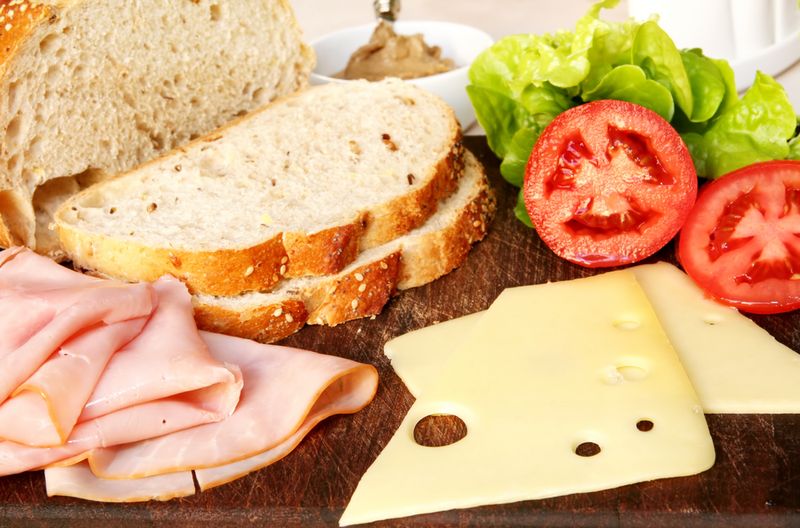 5. The Microwave
Your microwave is for far more than popping popcorn, or reheating last night's dinner (although that is a great way to stretch your meal mileage). Many rooms now come equipped with a microwave, and the food possibilities are reason enough to include that wonder appliance in your room criteria. You can do all three meals in there actually. For lunch or dinner, fill 1 half of a tortilla with chopped cooked chicken, cilantro, green onion or whatever fillings you'd like. Brush the other half with salsa, fold the tortilla over, seal  it and microwave on a paper towel or microwave safe plate for about 30 seconds, or until cheese is melted.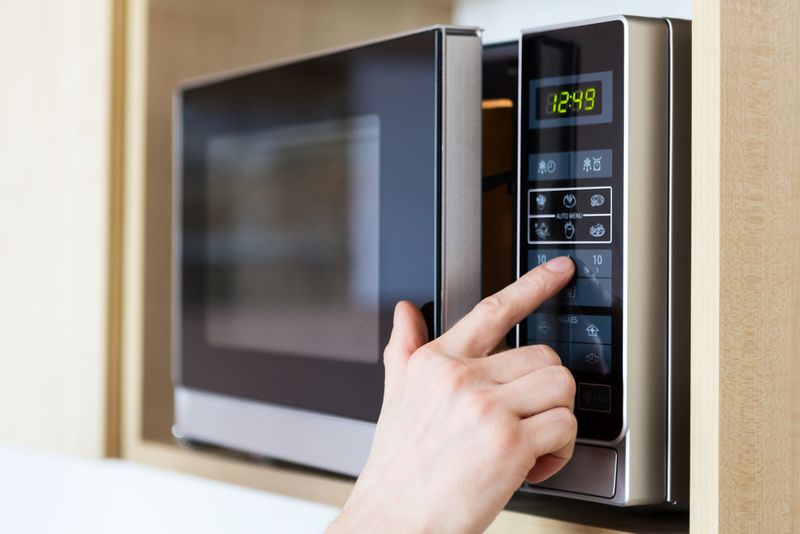 4. The Mug
For breakfast, take one of the mugs that likely comes with your room. Make use of that microwave again, by melting about a tbsp of butter. Chop up an assortment of your favorite veggies. Crack an egg or 2 in the mug and add about 1.5 tbsp of milk and whisk. Add the chopped veggies and about a half piece of bread, torn into pieces and some grated cheese. Microwave on high for a minute, or until eggs are set. Voila, instant vegetable and egg strata.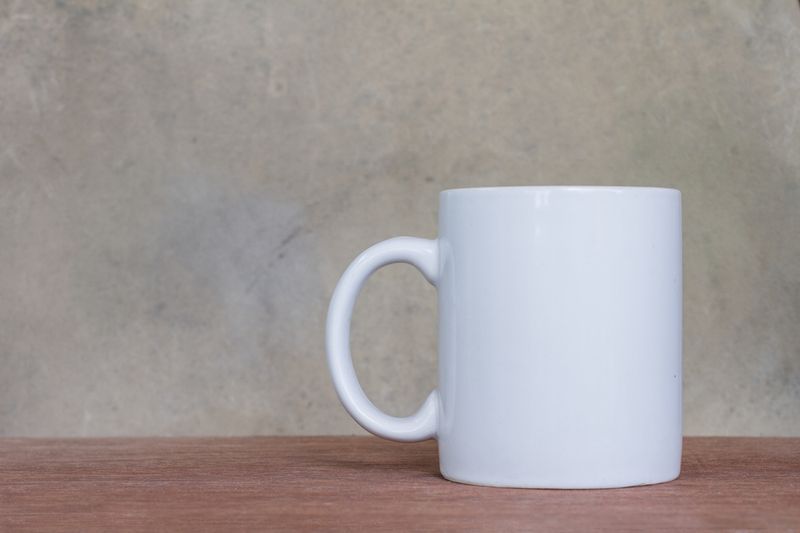 3. The Iron
Now, this is creative use of a tool. Butter some bread and put a slice of your favorite cheese in between. Wrap the sandwich in foil and fire up that iron. Press that sandwich! It's the original panini grill! Just make sure you wrap with enough foil that the cheese doesn't leak out making a mess of the iron.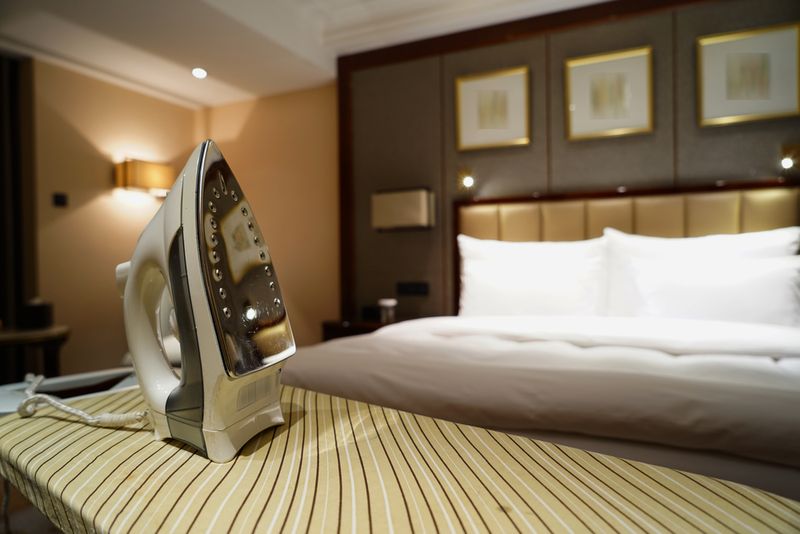 2. A Slow Cooker
It's worth taking out that extra pair of shoes and putting a slow cooker in your suitcase. You don't need to haul the huge one; a smaller one (2 or 3 quarts) will do just fine. After spending the day in meetings or at local attractions, kick your feet up, relax and watch the evening news while your slow cooker does the work for you. Put cooked meatballs in the slow cooker and cover generously with BBQ sauce and put on high. Another option is to throw in a small picnic ham, cover with maple syrup and hit high to heat through.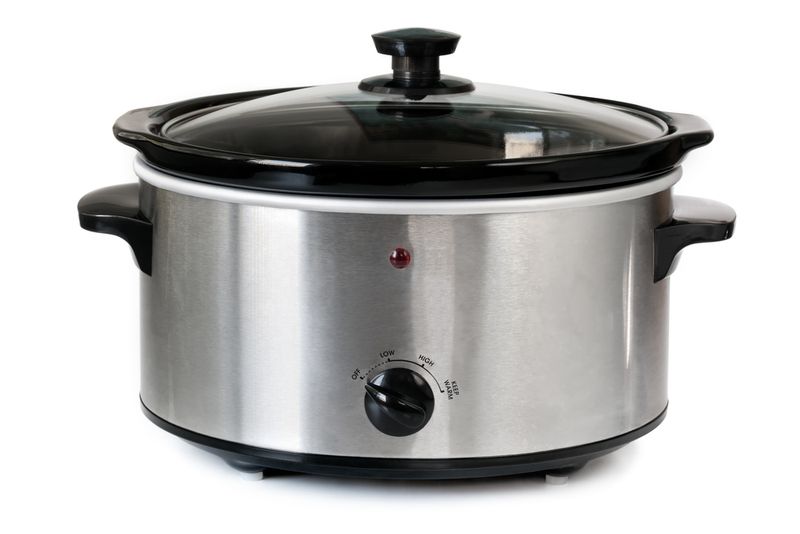 1. Waffles Anyone?
Another small appliance you may want on board is a compact waffle iron. You can really get creative with this one small appliance. A box of pancake/waffle mix that only requires you to add water means that you can whip up homemade waffles in no time. Not to mention the countless other things you can make in a waffle iron as well.