The time is now to rediscover the magic of the walking safari, the first kind of safari there ever was. Discover nature and wildlife using your own two feet, along with an experienced guide. From Kenya to Zambia to the mountains of Uganda and all the way down to South Africa, find out why your next safari should be a walking safari.
8. Tassia Walking Safaris, Kenya
If you are searching for a taste of unspoiled Africa, a Tassia Walking Safari is most definitely for you. The Tassia lodge is where the magic starts to happen, situated on the 60,000 acre Lekurruki Community Ranch, and is home base to all who want to experience a walking safari. The most exhilarating way to explore the area is by foot and Mart Wheeler lends his expertise to those wanting to get up close and personal with wildlife. Martin is an expert at tracking wildlife and will lead guests on rigorous treks and climbs. Expect to spot elephants, buffalo, giraffe, hyena and leopards here. Wheeler also offers an overnight fly camp safari into the Kenyan Bush where you will be treated to an evening under the stars as well as not just one but two walking safaris with ample opportunity for wildlife viewings.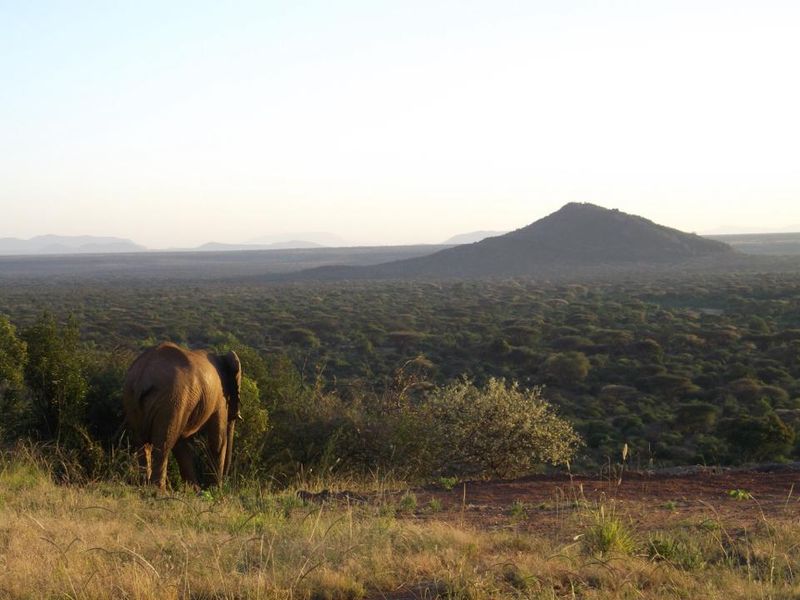 7. Selinda Explorers Camp, Botswana
This small camp is located on a remote stretch of the Selinda Spillway, very close to the heart of the pristine 320,000-acre private Selinda Reserve and only caters to 8 people at a time. Four custom designed tents have been set up underneath the towering jackalberry and mangosteen trees and much effort has been made to rekindle the magic of a proper expedition camp. The majority of wildlife viewing activities is done via walking or canoe, with open vehicle game drives only when necessary. Each morning and late/evening is when the wildlife viewing it at is best and expects to see elephants, hippos, lions, zebras and more. Expect nothing short of a true African walking safari which makes you feel as though you have stepped back in time, just with better food, better drinks and beautiful accommodations.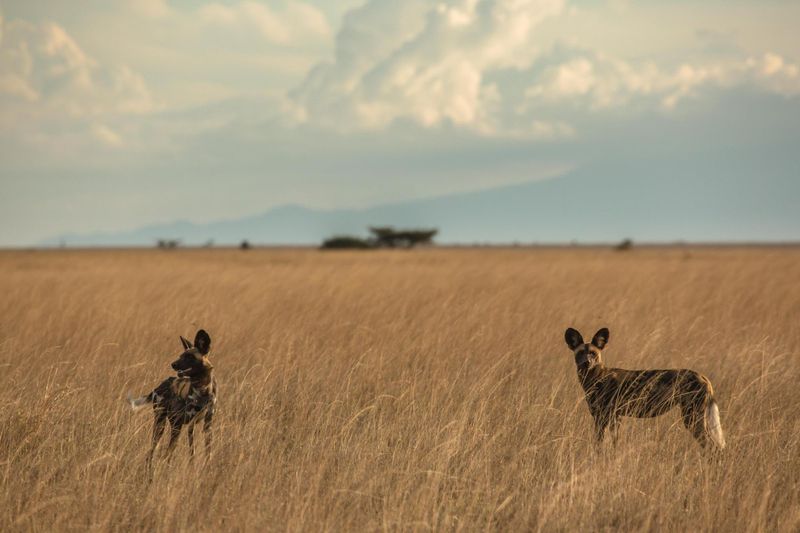 6. Kitich Walking Safaris, Kenya
The tiny intimate Kitich Camp is located in the remote Mathews Range of forested mountains in Northern Kenya and walking safaris are the only choice offered here. The guides at this camp are known as masters of the forest, they know the trails intimately and can sense the wildlife before they see them. Like stated earlier, this camp avoids game drives and encourages guests to explore on foot. This mountain forest is home to a variety of animals including forest elephant, lion, buffalo, Melanistic leopard, Colobus monkey, waterbuck and zebra, as well as over 350 bird species. As an added bonus the cozy lounge at this camp overlooks the floodlit open river glade and at night guests can watch elephant, buffalo, bushbuck and the occasional leopard emerge from the forest to drink from the river.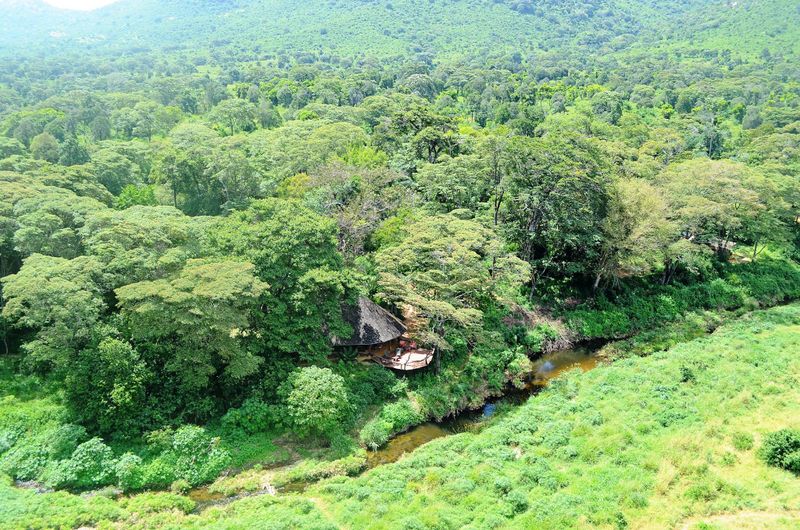 5. Rhino Walking Safaris, South Africa
Guests here should be prepared for an intimate, quality, pristine wilderness experience while still lapping up luxury in 12,000 acres of pristine bush outside Kruger. Two highly qualified guides will share their wealth of knowledge on animals, trees, grasses, insects and birds as they take a maximum of eight guests on an incredible walking safari. Plains Camp is home base during the walking safaris and offers four East African Safari-style tents complete with elegant furnishings, treasure antiques and incredible food to eat. A cool plunge pool offers the chance to enjoy a cocktail while overlooking the plains between walks. Expect the walks in this safari to be upwards of four hours long as it is important to get the full hands on sensory experience. For an additional experience make sure you try out the platforms that allow you to sleep under the stars.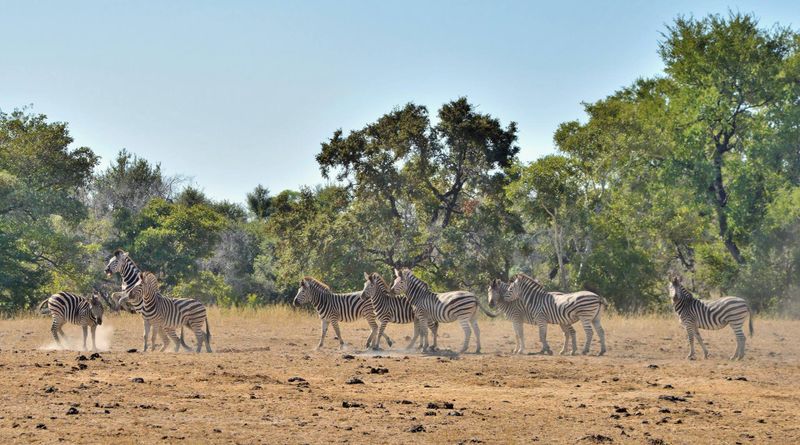 4. Selous Safari, Tanzania
Roughly the size of Switzerland, the remote Selous game reserve in south-east Tanzania is Africa's largest protected wildlife reserve and one of the few places in the country to offer walking with camping. From rivers to open plains to woodlands to lakes and even hot springs, the variety of wildlife found here is simply overwhelming. By day guests will walk with the ranger to a secluded location where you will find your camp set up. Evenings will bring drinks around the campfire, eating under the stars and sleeping in the wild. Days are spent with gentle hikes in the cooler part of the days, searching out wildlife viewing opportunities. This is no luxury safari; frills are kept to the essentials; good simple food, cold drinks and a comfortable bed-roll. The trade off is an opportunity to see wildlife in their true habitat, alongside a knowledgeable guide.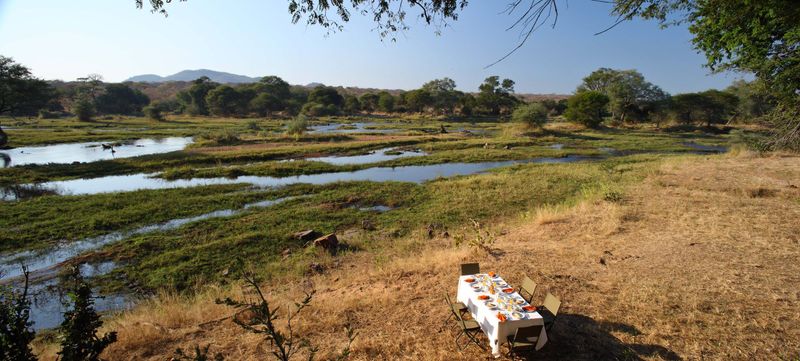 3. Buffalo Camp, Zambia
North Luangwa National Park is one of the last unspoilt true wilderness areas left in Africa, and best explored by foot. Renowned by its huge herds of buffalo and other species, this park deserves to be discovered. The seasonal bush camp is only open from June to October and its recommended you stay at least 3 nights to get the full experience. The walking safaris normally last about 4 hours per day and are led by a highly trained Zambian guide as well as an armed Zambia Wildlife Authority guard. Accommodations are six chalets all overlooking the Mwaleshi River and as of the past two years are now a part of the Black Rhino Sanctuary, which allows visitors to live amongst the last of these critically endangered animals.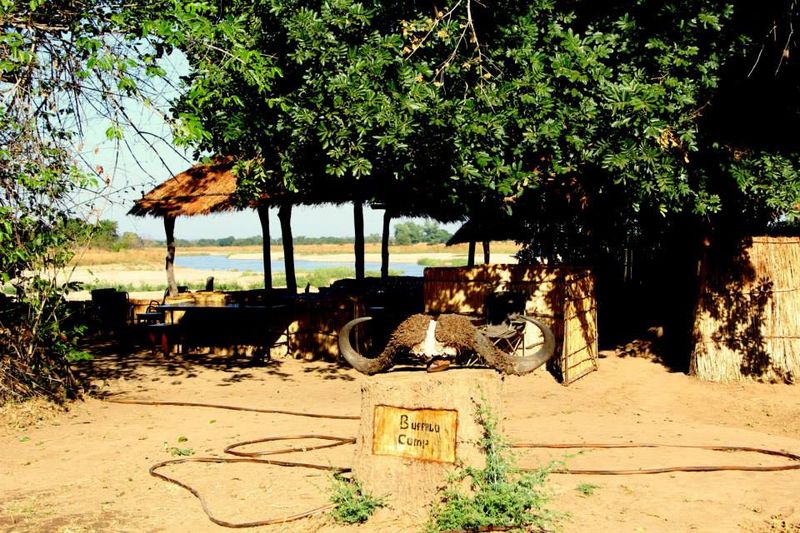 2. Anabezi Luxury Tented Camp, Zambia
Most people when they think of walking safaris think of the bare necessities but Anabezi Luxury Tented Camp is changing that. Although this company offers vehicle safaris as well, they are well-known for their walking safaris. At base camp visitors will be treated to swimming pools, a large game viewing deck, two large common decks with fireplaces, and large luxurious tents that feature indoor and outdoor bathrooms, teak beds, private deck with pool and beautiful furnishings. Experienced guides will take visitors through the surrounding areas on foot exploring the different flora and wildlife by daylight. Or choose to take a safari by canoe, with a guide and explore the wildlife on the riverbank as you paddle gently downstream. This luxury safari is the perfect mix of walking, canoeing and vehicle guided treks.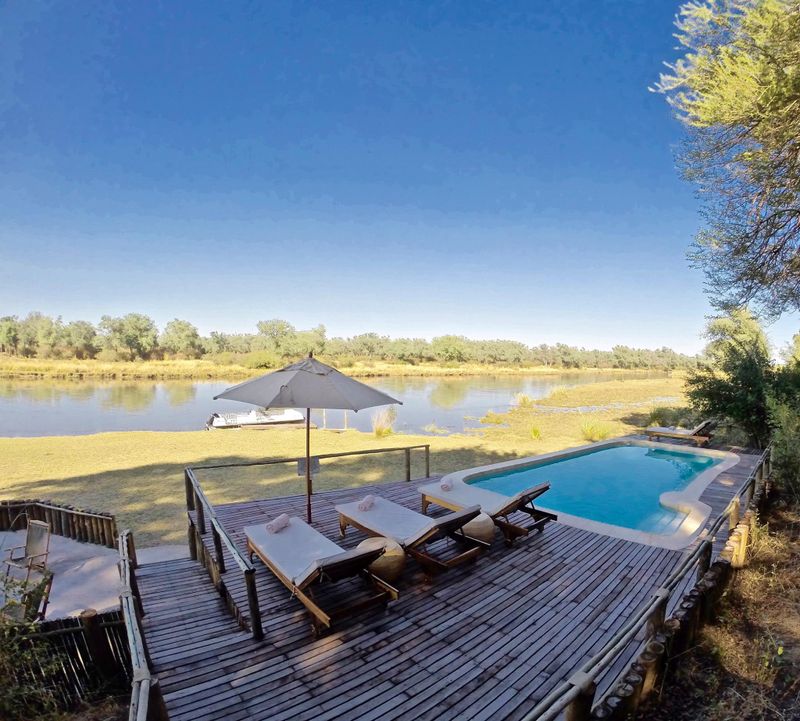 1. Nkuringo Walking Safaris, Uganda/Rwanda
Developed in 2007 as a sustainable tourism initiative, Nkuringo Walking Safaris pairs incredible guides with groups of visitors in a multi-day trek to view some of the most beautiful animals in the world, gorillas. Join one of many walking safaris that this company offers, including a 10 day journey that takes visitors to Bwindi The impenetrable Forest that is home to mountain gorillas. Participants of this safari will stay overnight in tents, dine on delicious food and witness some of the most amazing creatures in the forests, including the Golden Monkey. This is not your typical walking safari where treks only last a few hours, in some cases you will be required to walk upwards of 8 hours and therefore participants must be in good shape. In return, you will be treated to an experience of a lifetime.