Italy is truly one of Mother Nature's masterpieces, offering a geography boasting incredible landscapes- from the icy Alps to the volcanic craters to the turquoise waters. Along with incredible scenery, this country is filled with history, medieval towns, and more UNESCO World Heritage cultural sites than any other country. Dine on traditional Italian foods, indulge in the finest of wines and take in incredible sites. Italy is a place to be visited twice, once before kids and once with kids and the following eight places should all be done before you are toting around the wee ones.
8. Milan
The fashion capital of the world is best discovered without kids in tow, for obvious reasons and the time to get there and shop is now. This seething metropolis at times can seem brash and soulless but underneath that lies serious history and beauty. Visitors should count on visiting the grand Gothic Cathedral that lays at the heart of the city, La Scala one of the best Opera Houses in the world, the ancient shopping gallery- Galleria Vittorio Emanuele and the Brera Art Gallery. There is no shortage of museums, churches and historical monuments to be found in this city, along with a slew of incredible restaurants and accommodations. Shop, eat, catch a football game or attend one of the many exhibitions that take place throughout the year; whatever it is you do, enjoy it sans kids.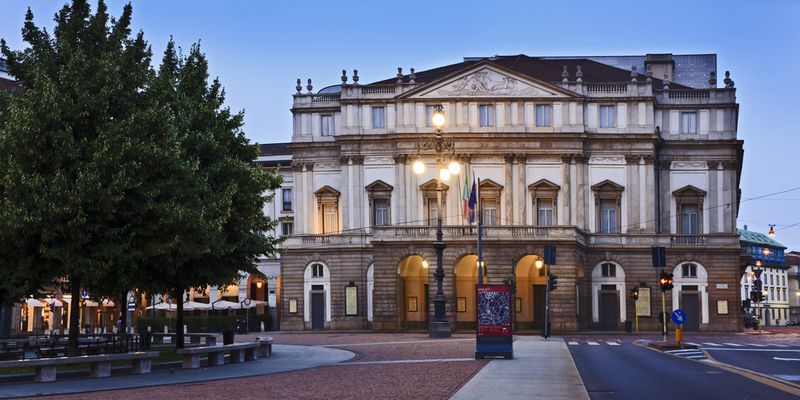 7. Sicily
The gorgeous island of Sicily is one of Europe's most alluring destinations, the eternal meeting point between East and West, Africa and Europe. The varied landscape here with sea, mountains and volcanoes makes for a stunning backdrop for outdoors activities. Visitors here will be privy to plenty of diving, swimming, climbing and hiking. The ancient cuisine here will make any foodie happy, as the chefs still depend on island-grown ingredients including shellfish, tuna, hazelnuts and almonds, and play with these ingredients to create timeless recipes with creative flairs. Wander through the rubble of ancient columns, through the breathtaking Concordia temple and palace walls as you discover the history of this incredible island. Best done without kids, this is one place in Italy you must get to.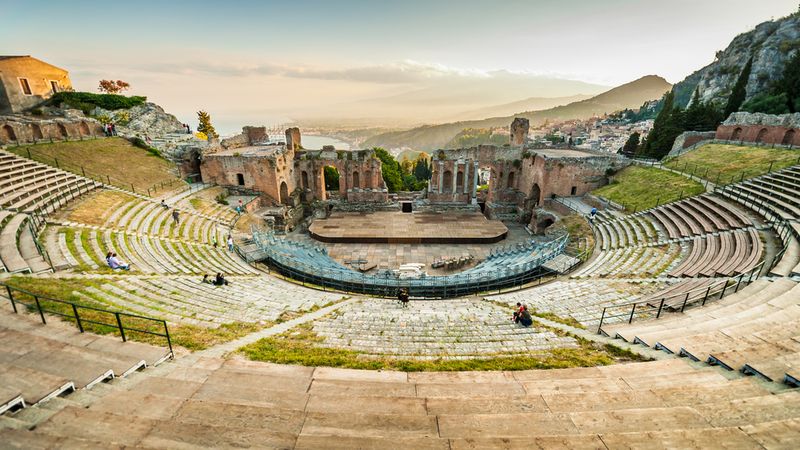 6. Cinque Terre
Made up of five small fishing villages, Cinque Terre has been declared a UNESCO World Heritage Site since 1997 and offers some of the most dramatic coastal scenery on the planet. This is a place that is rooted in history with the oldest village, Monterosso dating back to AD 643. Much of what remains in the villages today date back to the late High Middle Ages, including several castles and parish churches. Explore the villages by train or foot, as cars were banned over a decade ago. Expect long walks with breathtaking views, eccentric shops, quaint B&B's and superior wine and food. The main draw here is the landscape and there is an abundance of hiking trails throughout the villages, as well as a number of beaches throughout.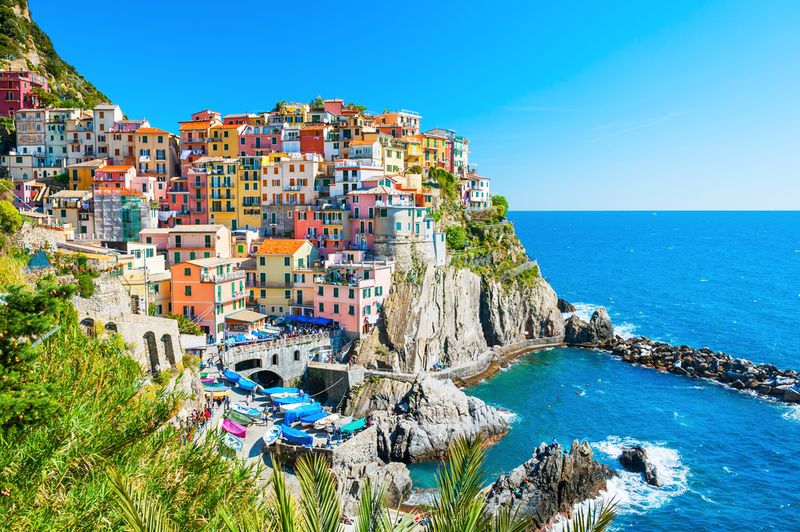 5. Amalfi Coast
If you are looking for a more road trip style vacation before you have kids, there is only one choice when it comes to Italy, and that is the Amalfi Coast. Considered to be Italy's most scenic stretch of coastline the landscape is full of towering bluffs, pastel colored villages, luscious green mountains and expansive vista over the sparkling turquoise waters. Aside from the sheer beauty you encounter here, the Amalfi coast is home to a slew of superb restaurants and hotels, as well as being one of the top spots in the country for hiking. Don't miss the coastal towns of Positano and Amalfi, which are the two favorites. If you are looking for romance stop into the most romantic and beautiful small town in Southern Italy, Ravello, a city blessed with lush gardens, unforgettable views and a beautiful history.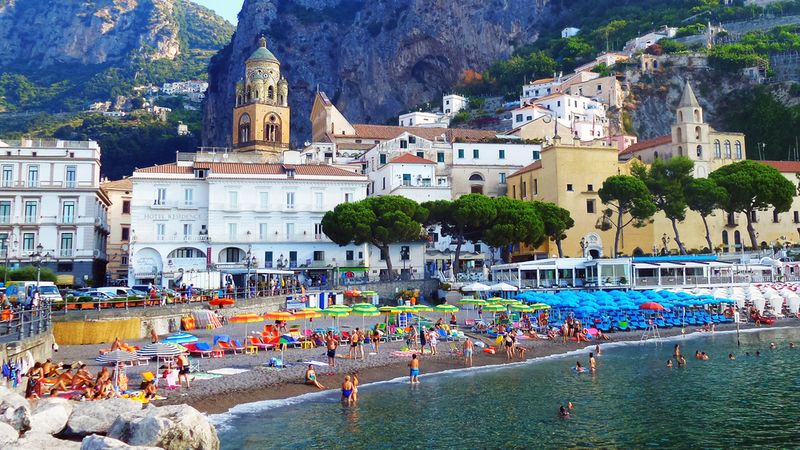 4. Merano
This city of flowers is located in Italy's Alps, a breathtaking landscape of snow-capped peaks, clean air and luscious green. The city itself sits only 1,000 feet high and is often referred to as the Shangri-La of Italy with its sunny microclimate and leafy boulevards. Visitors come to this city for it's incredible spa hotels, wonderful organic farmers markets and spectacular wine. Head here during the International Wine Festival in early November for a chance to try local stars as well as vintages from around the world. Explore medieval castles, ride the aerial tramways, dine on sausage and beer from street stalls, meander through the Merano Promenades or simply soak your troubles away in the abundance of spa centers; whatever it is you choose to do, do it now before you have little ones in tow.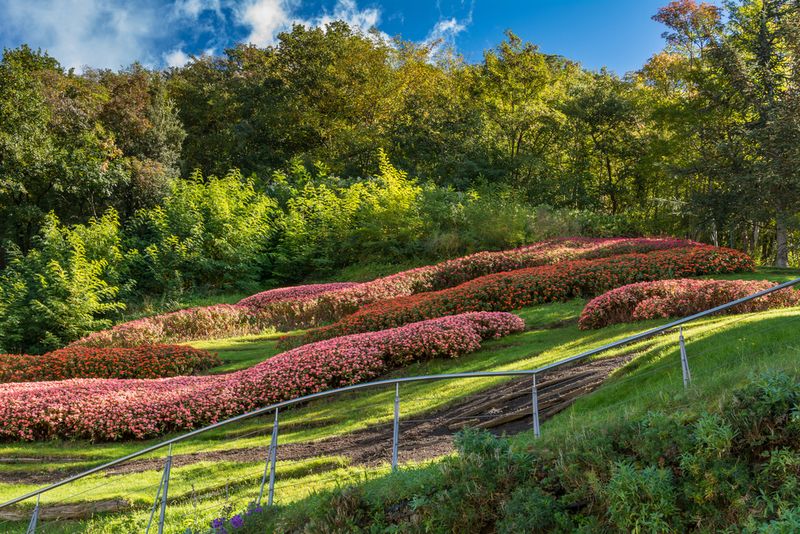 3. Tuscany
The region of Tuscany is full of great things to see and do, without kids of course as dragging them to renaissance towns and art galleries surely won't be any fun for them. There are plenty of UNESCO World Heritage Sites to explore in this region including Siena, a beautiful medieval town worth exploring. This region is truly postcard material with its gently rolling hills, golden wheat fields, silver olive groves and hilltop villages. Spend your days hiking, cycling, visiting the islands off the south coast or simply sipping a glass of wine with your significant other. Explore the historic churches, chapels and monuments that make up the breathtaking city of Florence and choose from the simplest of accommodations or boutiques so chic you can even choose your own sheets.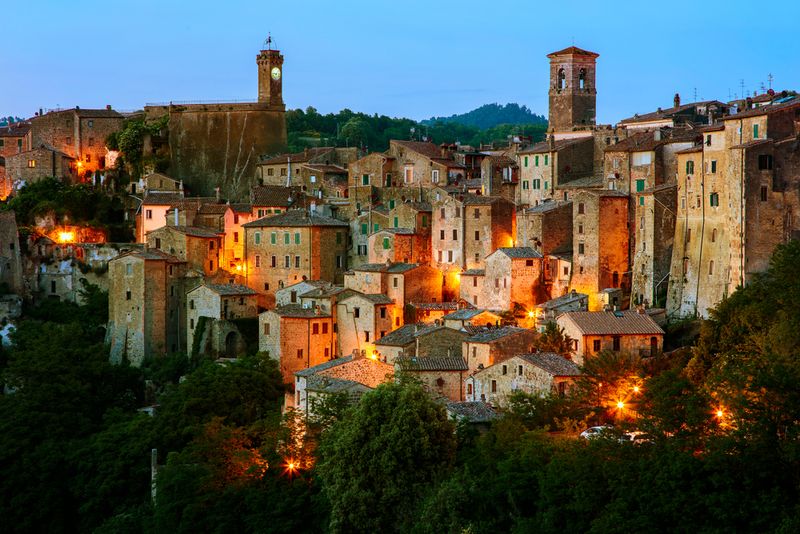 2. Rome
A city full of history, fine art and great food screams for a child-free visit and this is one city you need to get to before having kids. This internal city is one of the world's most beautiful and inspiring capitals. Much of your days in Rome will be spent wandering historic sites, immersing yourself into the culture and idling around the city streets. When the sun sets and the temperatures break here, that's when the real party starts and let's be clear; this is no party for kids. The fashionistas descend onto Rome's cafes and restaurants and then later head to the famous late-night clubs and bars. Think freshly ground coffee in the mornings, five-star dining in the evening and gorging on pizza at neighborhood diners.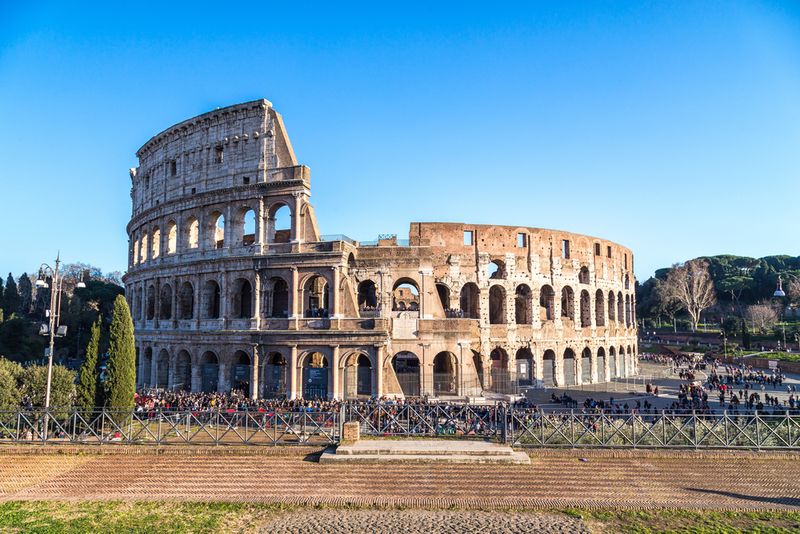 1. Venice
This city seeps with romance, from the romantic gondola rides through the canals to drinking wine at the open-air cafes that fill the sidewalks. It screams child-free with its impressive dining options complete with plenty of Prosecco, Venice's signature drink of choice. Bringing kids here really isn't recommended, as there is lots of walking, plenty of adults-only dining and just not really that many interesting things to see or do as a kid. Venice thrives on mystery and awe, a place where marble palaces disappear into the fog, where labyrinth like streets fill the city and where cathedrals beg to be discovered. There are no cars or roadways here, just canals and boats and narrow alleys and small squares, with hidden treasures at every turn. The perfect place to explore sans kids.