The French settled Sapa in 1922 as a hill station, and over time it's become a boon for tourism in northwest Vietnam. Sapa is now undoubtedly on the backpacking circuit but the far-flung location keeps it mostly uncrowded. Most popular for hiking throughout alluring mountainous terrain, Sapa is perfect for outdoor activities but also for exploring some of the most unique and fascinating hill tribe villages in the region. Spectacular scenes, incredibly welcoming locals, bustling markets, and small, mist-shrouded hotels are each a part of Sapa's newfound renaissance.
8. Sapa Main Market
Surrounding Sapa are several interesting hill tribe villages, including those of the Red Dao and Hmong, whose people head to Sapa market to sell handicrafts and ethnic style clothing. The market opens every day of the week—Saturdays are most appealing—set up with indoor and outdoor stalls for the day; head to the set of stairs outdoors to find fresh produce, medicinal herbs, and beautiful, fresh cut flowers. If you're hoping to stock up on vibrant ethnic fabrics, explore stalls along the second floor—stalls along the bottom right have fine displays of tribal silverwork. One of the best things to do at the market is eat breakfast or lunch at one of the many food stalls. The market is ideal for becoming familiar with the different tribal characteristics of each of the tribes and to admire the colorful tribal clothing of the local people.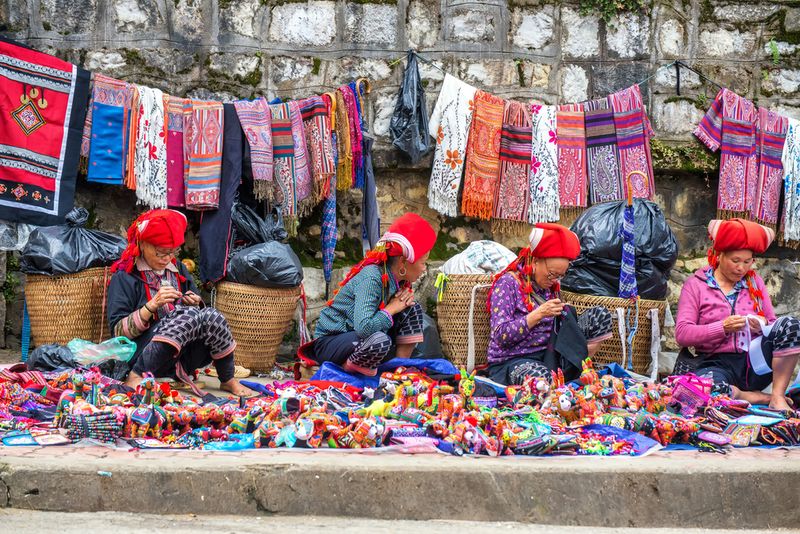 7. Fansipan Mountain
The Hoang Lien Mountains surround Sapa and include the Fansipan Mountains which are connected to this chain, reaching thousands of feet and creating the tallest pinnacle in Vietnam. Alpine activities are just 20 kilometers from Sapa but the hike is by foot only and leads into a physical challenge ideal for fit trekkers. Arrange the trip in Sapa village between October and March and a guide leads the way over a three day excursion through small hill tribe hamlets the first day and onward via dense forest trails filled with scenic mountain passes. Though not always visible, there are a number of different wildlife species in the area including birds, a variety of primates, and mountain goats. Without the need for any climbing gear, visitors carry just the bare essentials and can refuel and rest in rustic shelters along the way.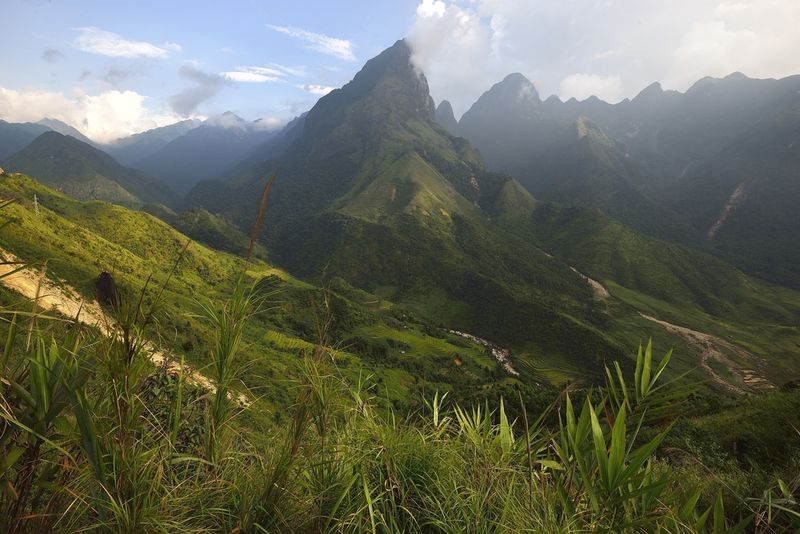 6. Sapa Homestay
One of the greatest and most profound ways to delve into Sapa's interesting culture is through a homestay arranged ahead of time or upon arrival. This is the ultimate cultural experience where you'll stay with a local family, live and eat alongside them, learn about the different ways of life in the rural, picturesque setting, and often have your own personal guide who will proudly introduce you to everyone in the vicinity! A village homestay further out of Sapa exemplifies ancient ways of life and scenery is at its best. Though enlightening and pleasant, it's not for anyone expecting modern conditions—there are private rooms, flush toilets, and mosquito-netted beds in basic tidy homes. Homestay families must pass strict government testing and receive food training to offer comfortable, hygienic lodging. Vietnamese families are exceptionally friendly and just as curious about visitors' lives as visitors are of theirs.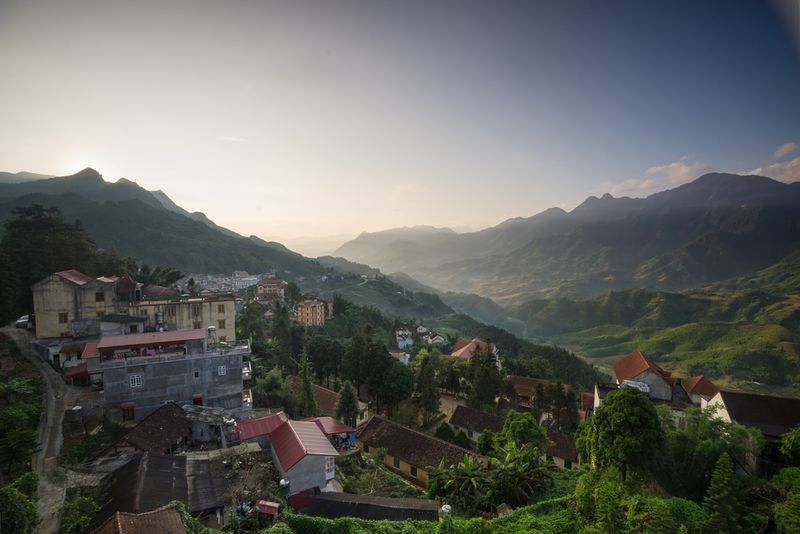 5. Early Spring Church Singing—Ta Phin Commune
If you're visiting Ta Phin village within the Sapa area in the early weeks of spring, you'll be privy to one of the most beautiful traditions of the hill tribe people: church singing. Both locals and visitors throughout the area flock to the Ta Phin commune to watch this ancient wedding tradition and listen to the singing of the people. Most small tribal villages still base unions on pre-arranged relationships; during the church singing, the young grooms and brides-to-be are involved in a prominent procession making its way through the village while the young men and women proceed to sing and dance in an ongoing competition, vying to attract a partner of high esteem and fulfilling spiritual needs. The clothing is most definitely fantastic, a sight in itself, with vibrant, ethnic fabrics (woven and dyed by local women) spun into beautiful outfits.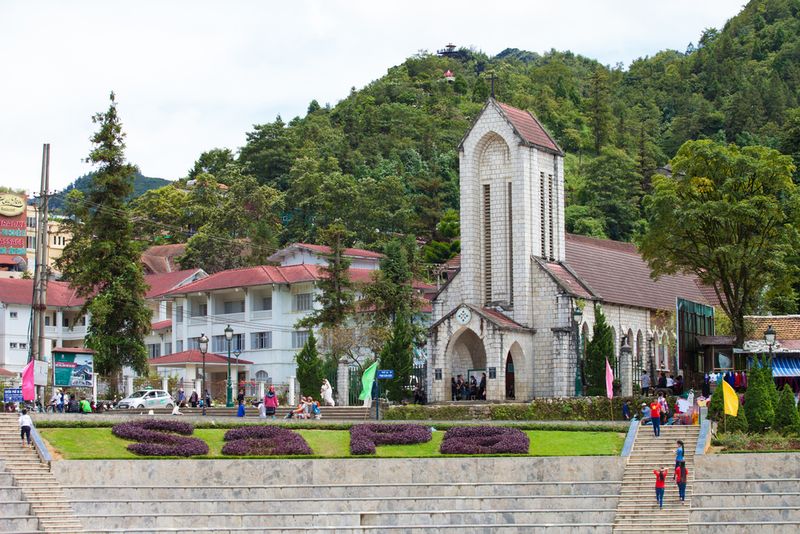 4. Thac Bac Waterfall (Silver Falls)
A look at Sapa and around shows abundant fascinating terrain to explore—Sapa's most intriguing features are surrounding landscapes and the many different activities available because of them. Less than 15 kilometers from the center of town is Silver Falls, locally called Thac Bac. Enveloped by a range of mountains, beautiful, undulating landscapes area created—the falls are a product of the Lo Sui Tong mountain top, where the waterfall's original source lies. Many say the cascading falls appear as a mighty white dragon peering down onto the valley. From Sapa, the falls can easily be reached in about a half-hour by car or motor bike (motor bikes are easily rented inexpensively in town and are straightforward to ride). If you make the trip, you'll be rewarded with stunning scenes of Silver Falls and the last surviving forests of Hoang Lien National Park.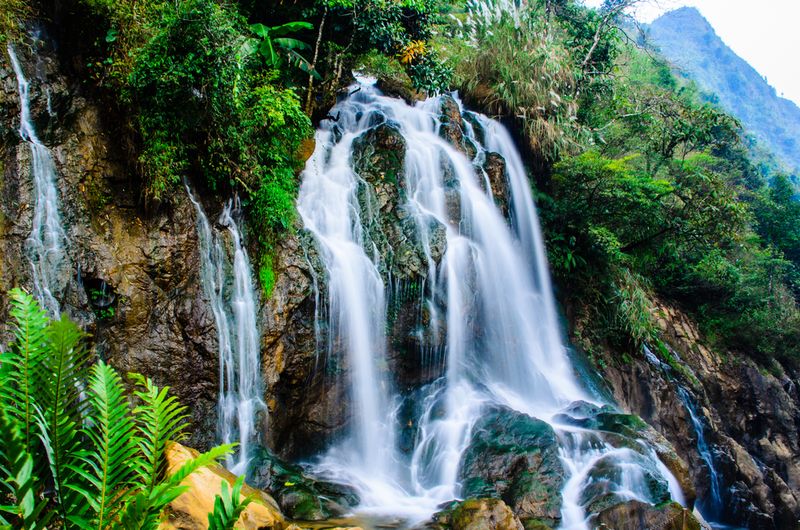 3. Muong Khuong Bird Market
Visiting any Southeast Asia market offers a rich cultural experience—Muong Khuong bird market is no different. The market sets a lively social scene; tribes gather to enjoy and fun outing (many villages are far-flung and secluded), laugh and talk with friends, and trade their wares. Most arrive in special traditional clothing—this is where obvious distinctions between mountain tribes are highlighted. The brouhaha around the bird market is certainly unique: normally, people arrive in early morning to catch sight of the best birds—it's a long-standing tradition to have bird cages hanging in front of homes for spiritual purposes. Nightingales are the top prize, and are watched and listened to attentively before they are carefully selected for their auspicious twittering. The sights and sounds are unlike any other market, and if you're attentive, you can watch this interesting tradition from start to finish.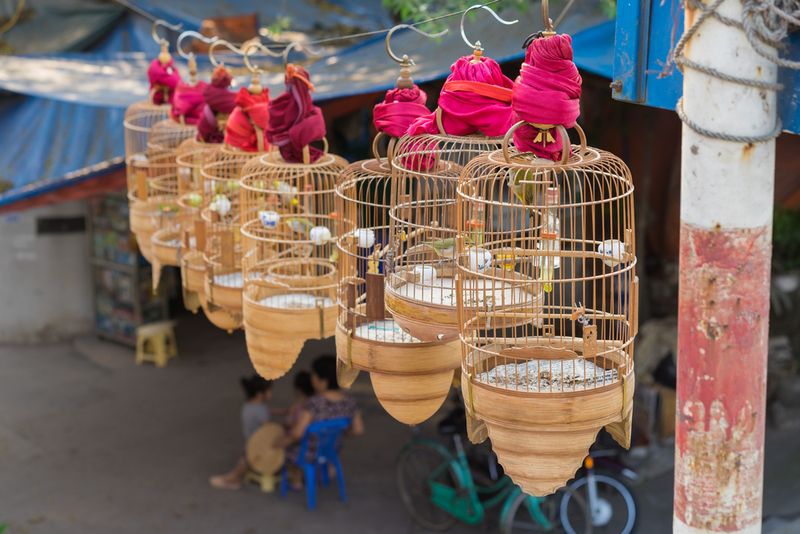 2. Muong Hoa Valley
The Muong Hoa valley's most defining feature is Hoa stream, stretching through the Tan Van, Lao Chai, and Hao Thao villages and where there are mysterious carved stones and curious graphics spread over several kilometers. Ban Pho features these carvings and stones that date back as far as 3,000 years and depict scenes captured artistically by several different regional cultures. The terraced fields and sweeping valley are picture-perfect and the most beautiful in Sapa. On route, visitors can see the dying and weaving arts of the Hmong tribe just across a narrow suspension bridge where panoramas show off awe-inspiring natural scenes. This route also leads through Red Zao and Zay villages where traditional life hasn't changed for hundreds of years. This ripe farmland and valley scenery create an amazing backdrop, and along Moung Hoa Valley river hiking, create an unforgettable experience.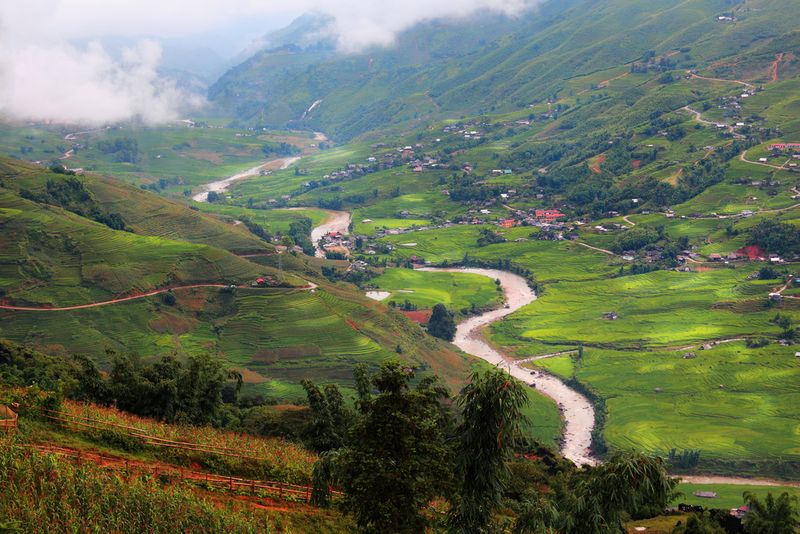 1. Ban Pho Village
The Sapa region is ripe with beautiful Hmong villages, home to one of the friendliest tribes in Southeast Asia. There are many villages to visit but Ban Pho stands out for the ancient Mongolian Bac Ha population and their celebrated corn-based wine. Situated on a mountain cliff side, the rooftops of nearly 500 village homes (98% Mongolian) appear as nests along the escarpment. It's here where the beauty of the highlands is most captivating, and paired with the serene village backdrop makes a lasting impression. Ban Pho village is ideal for a day-trip, and if you arrive in the early morning for a look around the shops and stalls, you'll likely be invited in by a family for lunch—just be warned that the extreme pride Ban Pho villagers have for their corn wine means you'll most definitely be (insistently) offered several cups to taste.