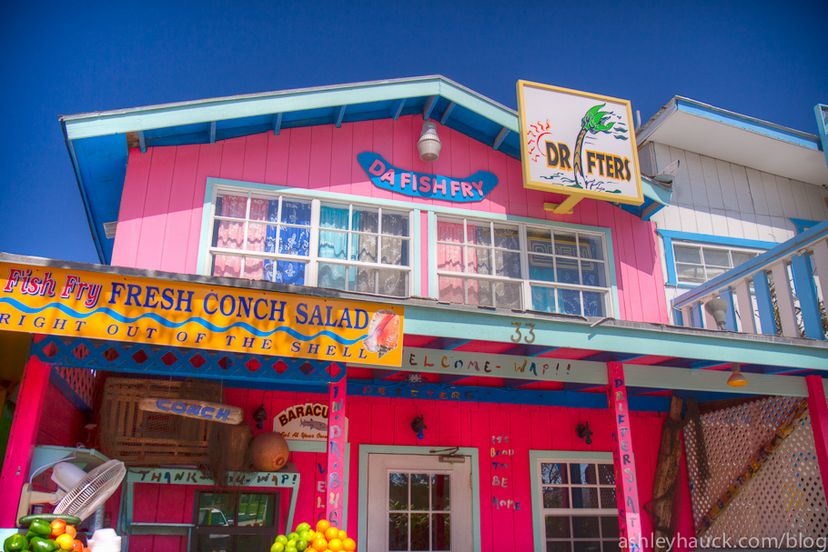 The island chain of the Bahamas is rich with history, culture and romantic legend that lends to its appeal. First settled by English Puritans, the Bahamas became popular with pirates in the late 1600s and early 1700s because of the vast number of islands (700+) and shallow waters that made for prime treasure hiding. This patchwork of islands and cays interlock its way through some of the clearest waters in the world- making it an ideal spot for snorkeling, diving and beach time. It's also home to the third largest barrier reef in the world. It's easy to get around this group of islands, with ferry boats and frequent flights facilitating access. Here are some notable attractions.
8. Cable Beach, Nassau
Some of the most beautiful beaches in the world are in the Bahamas, and Cable Beach lives up to that reputation. Cable Beach follows along the North coast of Nassau through New Providence. This stretch of beach is home to a number of resorts and hotels, so for travelers seeking beachfront accommodation, this is a good spot. Guests appreciate waking up to views of turquoise water and miles of sugary white sand.
7. Nassau Straw Market
Nassau is a wonderfully walkable city, that is safe and well-marked. There are lots of shops, restaurants and cafes sandwiched around the downtown core. For tourist shoppers seeking out bargains and souvenirs to bring home, the Nassau Straw Market on Bay St.  is worth a visit to pick up handmade Bahamian straw crafts and gifts, as well as other wares.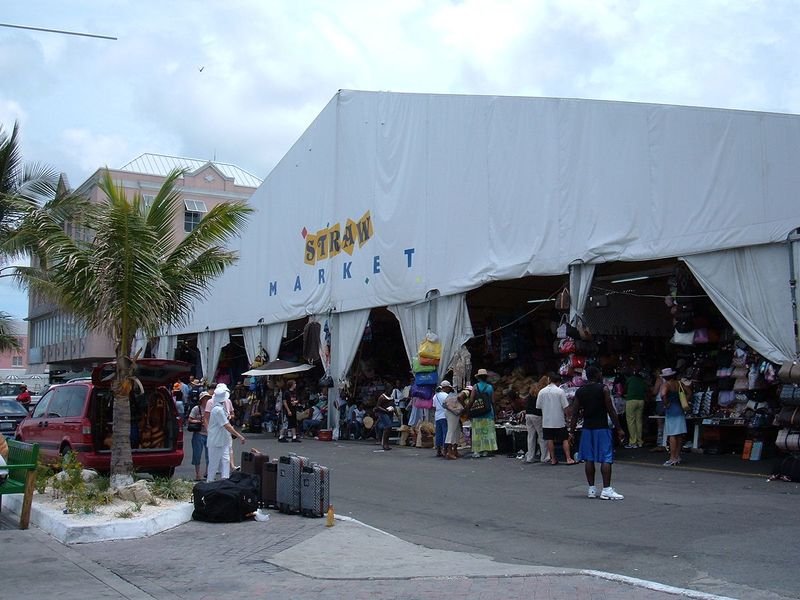 6. Sandy Toes Beach, Rose Island
Sandy Toes Beach is located on Rose Island, just off the coast of Nassau. Accessible by boat only, this private island hosts full day excursions as well as private events. Excursions include boat transportation, drinks, lunch and snorkeling at the private beach. The waters in the Bahamas are incredibly clear, but the waters at Sandy Toes Beach are exceptional, and swimmers and snorkelers can expect to see a lot of marine life very clearly with very little effort.
5. Arawak Cay (Fish Fry), Nassau
No visit to Nassau would be complete without a visit to Arawak Cay's Fish Fry. Located about a 15-minute walk west of Nassau's downtown proper, this group of restaurants include humble shacks alongside full restaurants (some with air conditioning). There are few better (and less expensive) places on the island to sample Bahamian specialties, like conch fritters, conch chowder, cracked lobster, snapper and grouper- among many other fish dishes.
4. Pirates of Nassau Museum
Nassau was the center of the rich pirate lore that surrounds the mystique of the Bahamas. Nassau was home base for many pirates (even some pirate celebrities like Blackbeard). The configuration of the harbor facilitated their ability to launch attacks successfully on merchant ships. Nassau is known of the "capital of piracy". The Pirates of Nassau Museum is an interactive exhibit that lets visitors view and experience the colorful history of piracy in Nassau.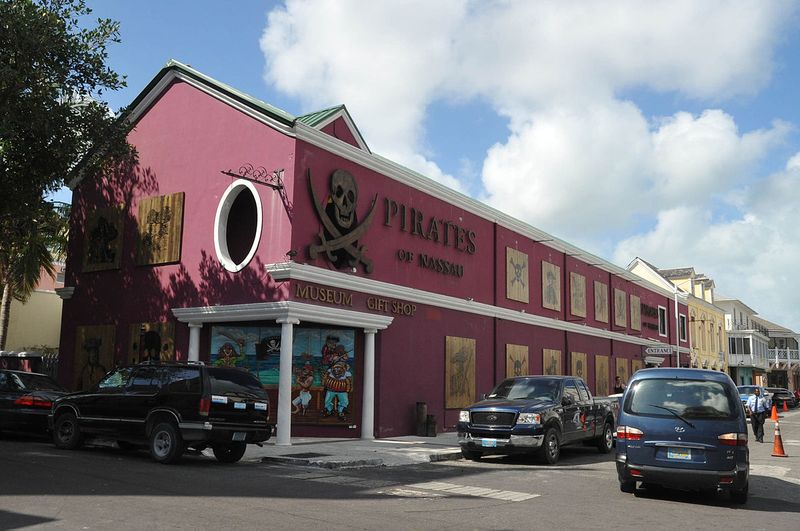 3. Atlantis, Paradise Island
Popular with cruise day trippers and with resort travelers, the monster resort of Atlantis lies just outside of Nassau on Paradise Island, connected to Nassau by a massive bridge. This sprawling resort contains several different hotels, dozens of restaurants, four beaches, the largest casino in the Caribbean, two major aquariums and a 141 acre Waterpark, complete with waterslides that immerse you in a shark tank. The hotel sells a limited amount of day passes for visitors to experience the aquariums, water park and beaches.
2. Lucayan National Park, Grand Bahama Island
This 40-acre park is comprised of lush mangroves, forests, waterways and sparkling white sand beaches. There is also an extensive network of caves, and is home to one of the longest limestone caves in the world. Two of the caves are open to the public; swimming is not allowed, and diving is only allowed in specific locations with a permit. Visitors will enjoy Gold Rock Beach, especially at low tide, where miles of rippled sand pave the way for an oceanside stroll.
1. Lighthouse Beach, Eleuthera
While you could plonk your beach chair just about anywhere in the Bahamas and enjoy miles of pristine white sand, the beaches on Eleuthera and Harbour Island offer a slightly different experience. The white sand is tinged with pink, and has a refined, soft texture that you don't find on the other islands. Lighthouse Beach is known as one of the more remote, unspoiled and beautiful beaches- perfect for a lazy afternoon in solitude.