Just because hurricane season is in full swing doesn't mean that you need to shy away from some tropical destinations that are more frequently hit by hurricanes. It does, however, mean that you need to travel a little more wisely, take precautions and use good travel sense.
1. 'Tis the Season
Officially, hurricane season extends from the beginning of June to the end of November in the Atlantic and from mid-May to the end of November in the Eastern Pacific. Historically, the season ramps up from mid-August until October, with most of the major storms hitting through the month of September.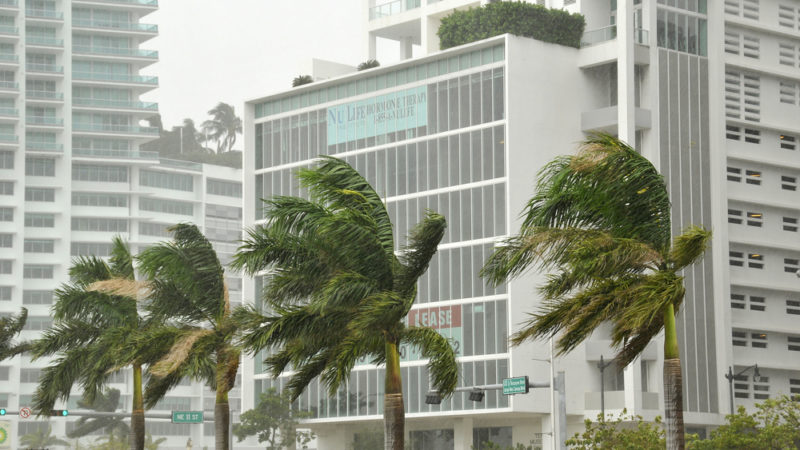 2. Proactive Travel
Maybe you're traveling for business, or are taking advantage of discounted travel prices during Hurricane season for a holiday. If you are traveling to a coastal area, or an area that is known to be struck by hurricanes, be proactive. U.S. nationals can subscribe to STEP (Smart Traveler Enrolment Program) which will get you in touch with the nearest U.S. embassy or consulate to make them aware of your presence in the area. Canadians should register in the Registration of Canadians Abroad. What this will do is provide your family with an avenue through which to contact you in the case of a weather emergency, as well as put you quickly in touch with agency help should you need to evacuate or require other assistance prior to or during a hurricane. Registration in these programs will subscribe you to text and email weather alerts. Getting a Red Cross app on your smartphone will link you into weather alerts as well.
3. Travel Insurance
Admittedly, traveling during hurricane season carries with it certain additional risks, and travel insurance is a good way of mitigating some of the financial risks. Before you go, make sure your insurance covers trip interruption and trip cancellation. Usually, a comprehensive plan is the best way to go, but make sure you read the fine print around weather, acts of nature and catastrophic events. Also, make sure you've got medical coverage- either through your health care plan or through additional travel insurance. Don't wait until you are traveling and the weather forecast is gloomy. You most likely won't be able to get coverage at that point.
4. The Smart Carry-On
Travel delays are a common headache for any traveler, but if you're traveling during a season where weather can be more forceful and more unpredictable, the likelihood of flight delays and losing your luggage increases. Reduce this stress by packing a quality carry-on with all of the necessities you might need for a couple of days to enjoy your vacation or to attend your meetings.
5. Consider your Destination
You can score some sweet travel deals during hurricane season, but make an informed decision through a little background research. There are areas that are frequently hit, and those that are vulnerable with a chance of very stormy weather. If you're heading to the Caribbean, for instance, statistically the islands in the southern part are less affected. Don't overlook the impact of an indirect hit from a hurricane either. Even if you are inland, you may still be subjected to heavy rain and high winds, which sort of puts a literal damper on your day at the amusement park or golf course.
6. Refunds?
Check with your hotel before you go on what their hurricane policies are. Some offer refunds, but most hotels will offer guests a credit or a discount to come back and stay at a later date. Airlines typically will allow you to change your flight plans without penalty. If you get stuck at an airport between connections, ask hotels for a discount; they will often comply under these circumstances. Cruise ships are a little different, because their itineraries are a little more dynamic and they are often able to steer themselves around storms.
7. Extra packing
In addition to your usual packing, you'd be well-advised to pack a few extra items: a travel first aid kit, a battery operated radio and a flashlight for starters. With your travel documents, compile the necessary numbers and contact info you'll need to get help and process claims, like agency phone numbers, government contacts and insurance policy numbers.
8. When you Arrive
Make sure you know what their hurricane procedures are, in case any bad weather comes your way. Familiarize yourself with evacuation routes and policies and inquire about any other necessary details from hotel staff that you might need during your stay. Getting caught in a weather emergency can be stressful, but having a detailed plan ahead of time can help reduce the panic.