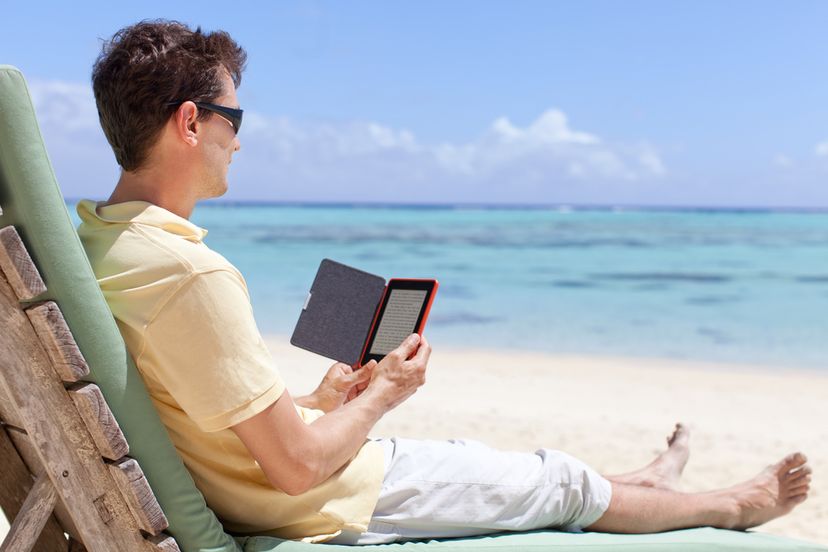 Have you ever come home from vacation, unpacked your bag, and realized you didn't use half your stuff?  Think about all that extra weight you lugged along the whole trip!  There is something incredibly satisfying about packing exactly what you need – nothing extra, nothing missing.   Here are 8 easy tips to help you strike that delicate balance and pack lighter on your next vacation.
1. Pack the Right Bag
Start out on the right foot by choosing the absolute smallest bag that you will be comfortable carrying.  A small bag puts a definitive cap on the amount of stuff you can bring, which ensures you'll bring less and prevents you from coming home bogged down with souvenirs.  If your planned vacation includes day trips, make sure you also bring a comfortable day pack that squishes down small until you need it – then put it to work carrying only what you need on your day's adventure.
2. Do Your Homework
Research your destination.  What is the climate like?  Are you visiting during rainy season or will it be bone dry?  Is there drinking water available or do you need to bring a water purification system?  Will elevation make for chilly evenings?  What kind of activities will you be doing that might require specific equipment?  Does your accommodation provide anything (hair dryer and toiletries) that you have packed?  Asking questions like these will help you tailor your packing list to your trip.  As your vacation gets closer, use online tools like two week forecasts to get a sense of what you're stepping into.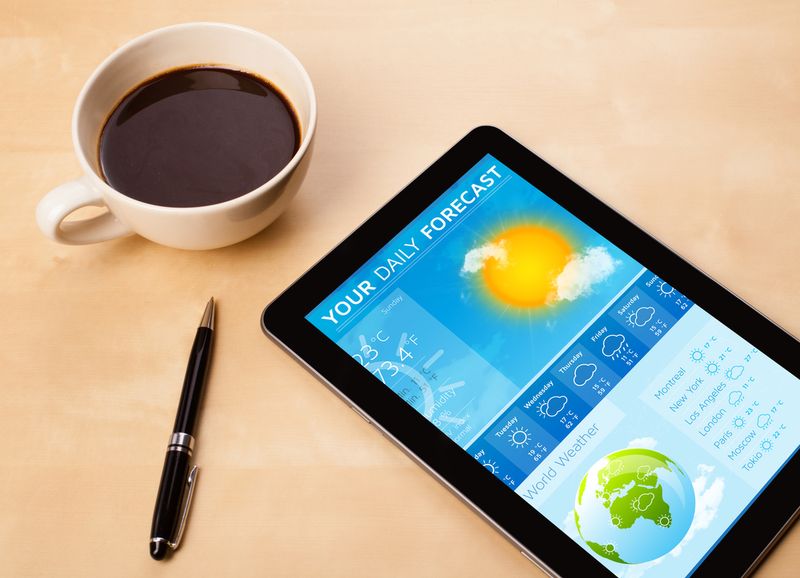 3. Make Thoughtful Clothing and Footwear Choices
When you're packing your clothes, choose low maintenance items that can be layered, fit properly, wash well, and can easily make outfits that you love.  Bonus points if you bring multi-purpose items, like pants that zip off into shorts.  Now is not the time for dry clean only pieces that crinkle like crazy and you swear you'll fit into next month.  Think about using items like scarves and light waterproof layers that can be thrown into a day bag to help you stay comfortable no matter the weather.  Choose comfortable, neutral shoes that can be worn day or night.  Wear your bulkiest clothes and shoes in transit to lighten your load.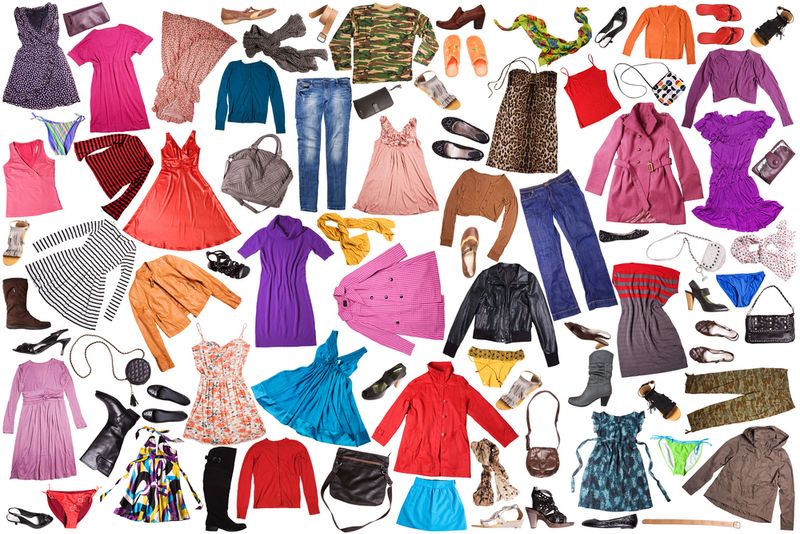 4. Buy or Rent When You Get There
Most destinations have stores where you can buy what you need.  This means you can lighten your load in transit and pick up items upon arrival, as well as grab anything you forgot.  If you want to avoid airport hassle and not part with your luggage, keep those big bottles out of your bag (make sure you check with airport regulations before your trip).  Always consider small, travel size versions of your favorite products, and save the small bottles to refill and reuse on your next trip.  If you are planning any activities that require equipment, look into renting or borrowing at your destination to reduce your load.
5. Make Your Clothes Last Longer
A simple, effective tip to help cut down on what you need to bring on vacation is to do laundry.   Bring (or buy) soap, or look for a local Laundromat or laundry service at your destination.  You can find small, carry-on friendly sizes of detergent in most outdoor stores that will enable you to do your laundry on vacation so that you can bring less.  Fill up a sink or bathtub, hand wash your dirty items, hang them to dry, and wear them again!  This is especially useful for everyday items like undergarments and socks, as well as any active wear items that might stink up your other stuff.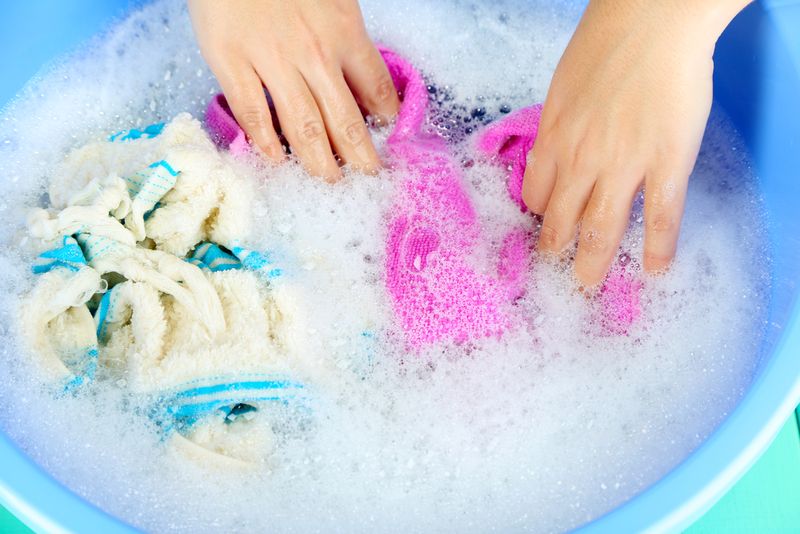 6. Re-evaluate the Items in Your Pack
Sometimes if you're on a multi-destination trip or simply doing a wide variety of activities on vacation, what you packed no longer serves a purpose. At this point, you could consider mailing home, donating, or selling what you don't need. Head to your the local post office to inquire about costs to mail home, Google the closest donation center, or hop onto craigslist to sell your unnecessary items and score some pocket money.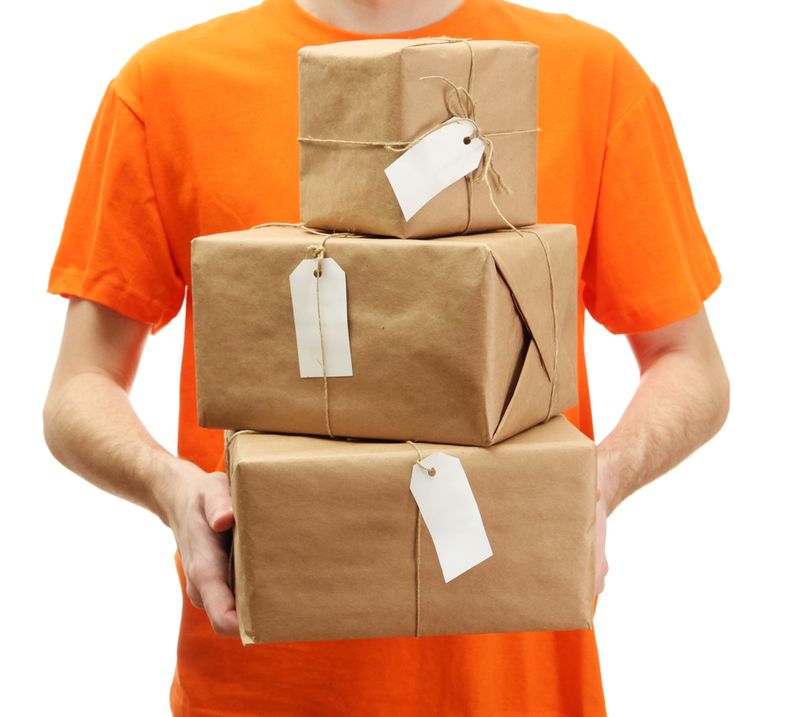 7. Use Technology to Your Advantage
Suitcase full of books?  Consider switching to an e-reader like a Kindle.  Books are bulky and heavy, so going electronic can cut down on both the size and heft of your pack.  Look into perks of services like Amazon Prime that could allow you to access the Kindle Owner's Lending Library that would allow you to check out books without purchasing them.  Apps on Smartphones such as maps, notepads, flashlights, and cameras help you further cut down on your packing list.
8. Substitute Lighter Options
When you've laid out everything you plan to bring, see if you can do some simple swaps to further reduce the weight of your bag.  For example, jeans tend to be heavier than other pant options, and a sporty zip jacket would be lighter than a pea coat.  Compare your possible footwear and consider choosing your lightest pairs.  Swapping items helps you reduce weight without eliminating wardrobe options.