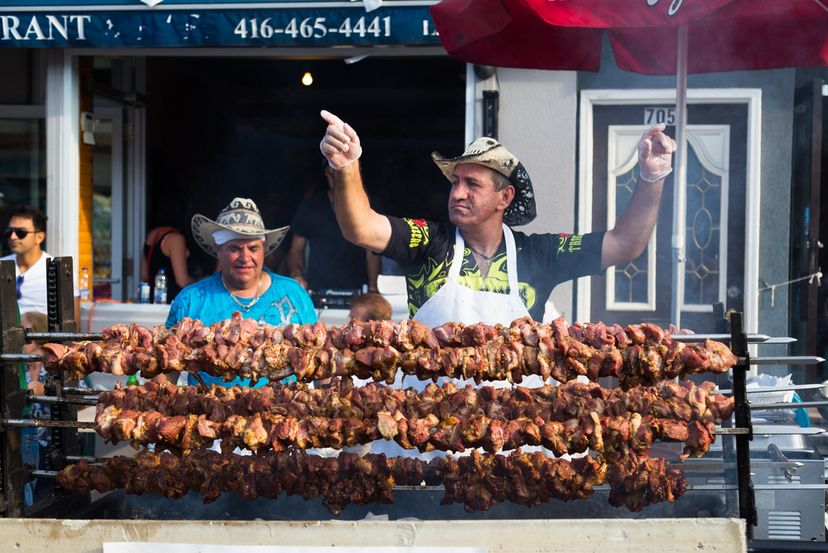 Torontonians will take every possible opportunity to celebrate the summer…and we don't blame them because it always seems to fly by in the blink of an eye. Another thing they love to celebrate is food. Glorious food. Merge the two together and you've got an abundance of summer food festivals that take place all over the GTA and celebrate the diversity of this city's culinary scene. How do you know which ones are worth your time and money? We've done the thinking for you and put together this list of the August food festivals worth checking out.
8. Toronto Food Truck Festival -Aug 1 & 2
The month of August kicks off with bang with the Toronto Food Truck Festival happening at Woodbine park. For two days you can enjoy cold beer, delicious food, live music and a children's village for the little ones…all free of admission. It may have taken Toronto a little longer to catch on to the food truck scene, but now it's exploding so you can expect tons of options at this festival of food.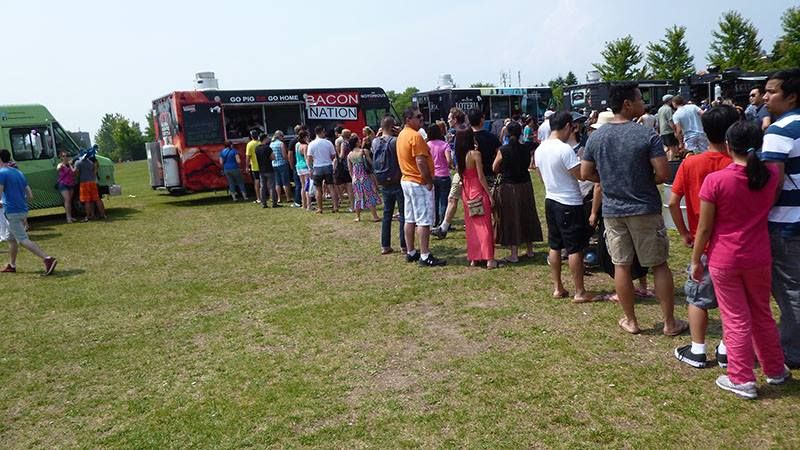 7. Taste of the Danforth -Aug 7 to 9
For all things Greek, head to the Danforth this August. The famous Taste of the Danforth festival is Canada's largest street festival welcoming over 1.6 million attendees annually over the three days of the festival. This year, the event promises to be bigger and better than ever as it celebrates its 22nd year. Admission is free and there are tons of free activities, live performances and of course FOOD!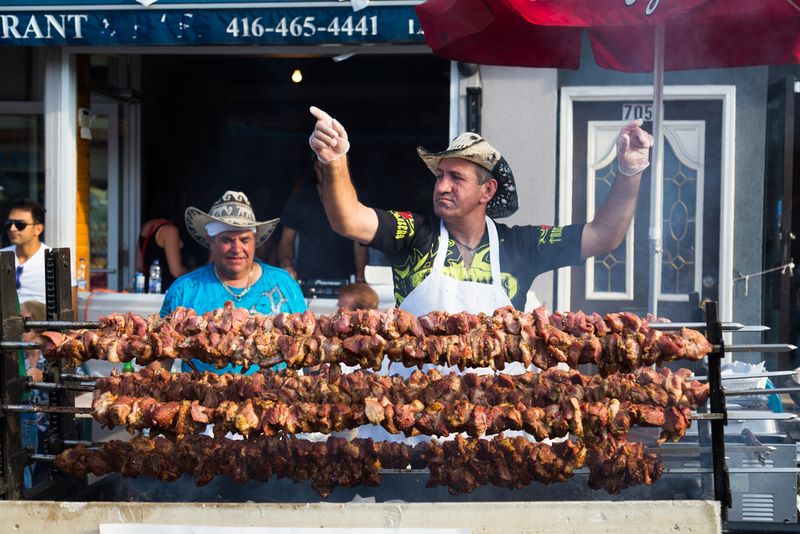 6. Toronto Vegan Food and Drink Festival -Aug 8
If the traditional summer bbq isn't your thing, don't worry, because there's a food festival out there for all the vegans and veggie-lovers too. The Toronto Vegan Food and Drink Festival goes down on August 8th at Garrison Commons in Historic Fort York. Every food and drink item at this event will be 100% vegan so for once, you won't have to ask! Your $10 admission gets you into the event where you can sample the best of vegan comfort food, craft brews, wine and spirits.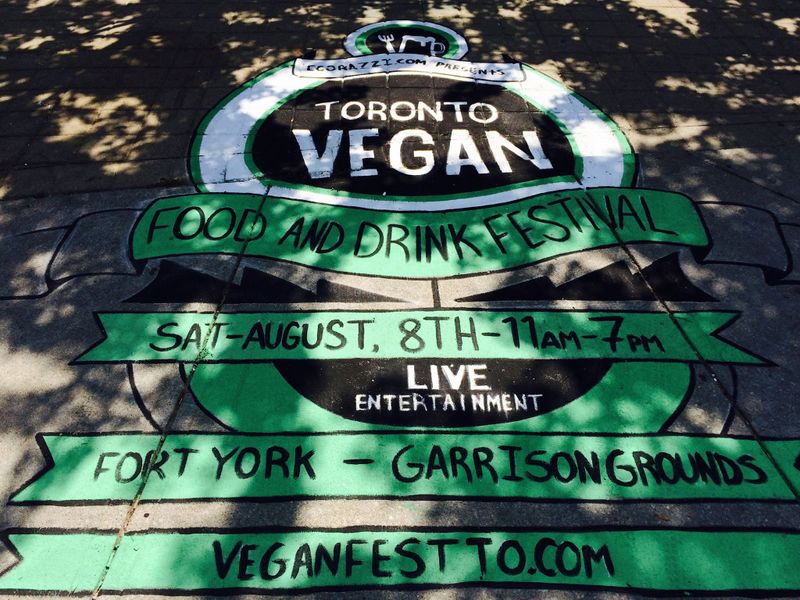 5. Jerk Fest -Aug 8 & 9
Mmm spicy! If you think you can take the heat, head to Centennial Park in Etobicoke on August 8th or 9th for Toronto's Jerk Fest. Admission is $7 in advance or $15 at the gate, a small price to pay for the opportunity to tingle your taste buds as you sample some delicious jerk chicken and other Caribbean delights. There's also a great lineup of entertainment, guaranteed to get you up and dancing! Children 6 and under get in for free and those aged 7-12 are just $1 admission.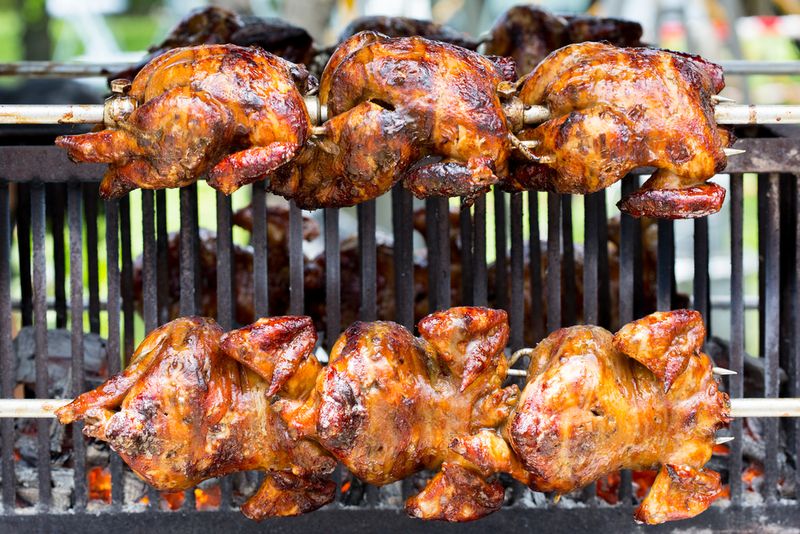 4. The Roundhouse Craft Beer Festival -Aug 8 & 9
For those who turn up their noses at the big brewery brands out there, there's a festival celebrating all things craft-brewed. The Roundhouse Craft Beer Festival happens right in the heart of the city over August 8th and 9th and gives beer lovers a chance to sample some of the best craft brews in Ontario. As if the ice cold refreshments weren't enough, this festival takes place in the beautiful Roundhouse Park setting and also features food trucks to satisfy your appetite while sampling those suds. Admission is $20 in advance or $25 at the door.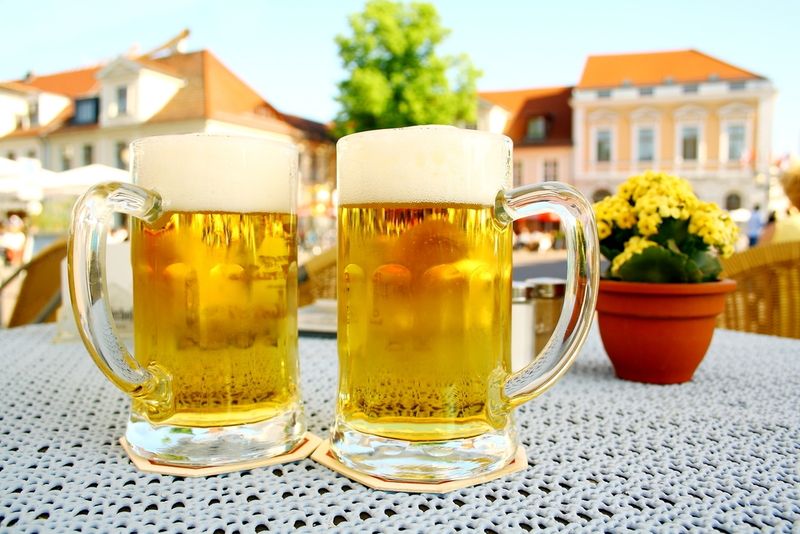 3. T&T Waterfront Night Market -Aug 14 to 16
Those who've traveled may know the fun and tradition that is the Asian night market, but if you're passport isn't quite so well-used, you won't miss out because Toronto hosts it's very own Asian night market right in the heart of the city. The T&T Waterfront Night Market takes place over three days and features sizzling Asian street foods from over 100 vendors, live entertainment, a midway, kids zone and sports court. This fun-filled event takes place on the waterfront at 222 Cherry Street and you can save your money for snacks because admission is free.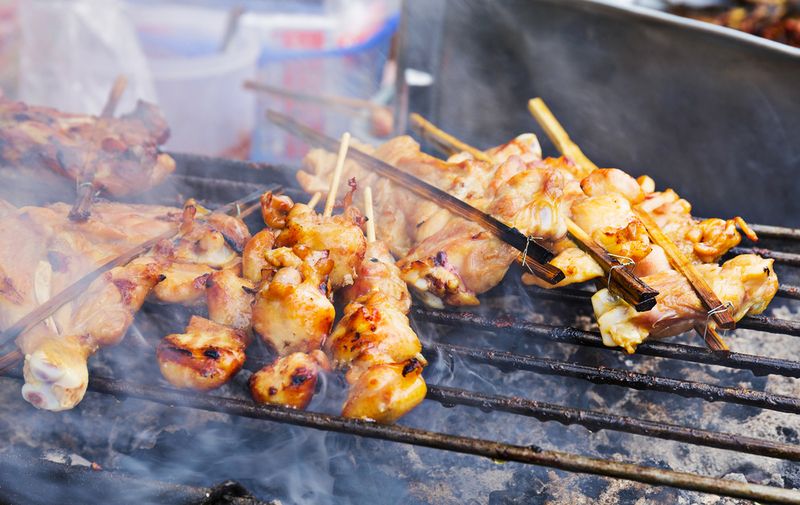 2. Sweetery -Aug 15 & 16
Finally, a food festival that celebrates your sweet tooth! Sweetery happens August 15th and 16th and brings together 'sweet treats & sweet people' at Front and Portland Streets. This celebration of sugar will feature sweet food vendors, expert pastry chefs from George Brown Culinary School, loot bags, piñatas and more. Let's not forget to mention the sweetest part of all: free admission for all!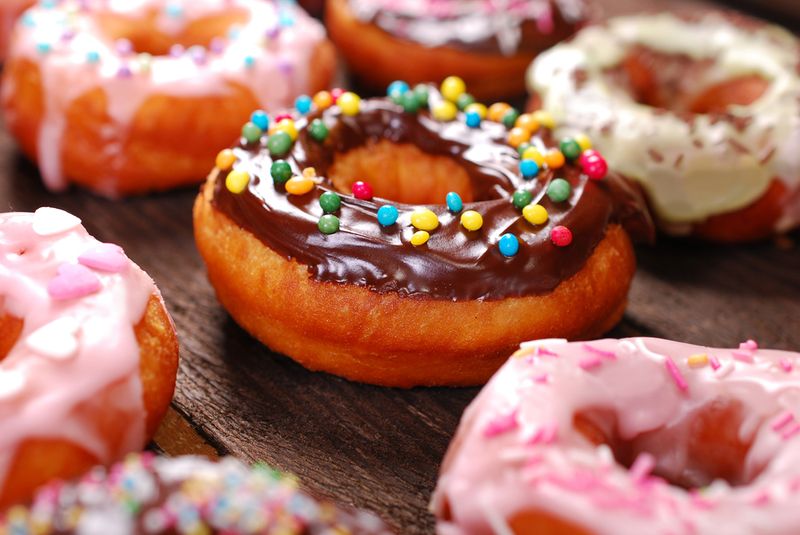 1. Pintxos TO -Aug 23
This ode to Spain is definitely one of the hidden gems of the summer food festivals and last year the event was a sell out success. Pintxos are a type of tapas which are specific to the Basque region of Spain and offer a twist on the much-loved traditional bar snacks. Brought to you by Spotlight City, the creators of the hit food festivals Slurp: Noodlefest and Curryfest, this year's Pintxos TO celebration will feature 12 vendors all aiming to take tapas to new heights. Get your $10 tickets in advance because this one is sure to be a sell out.