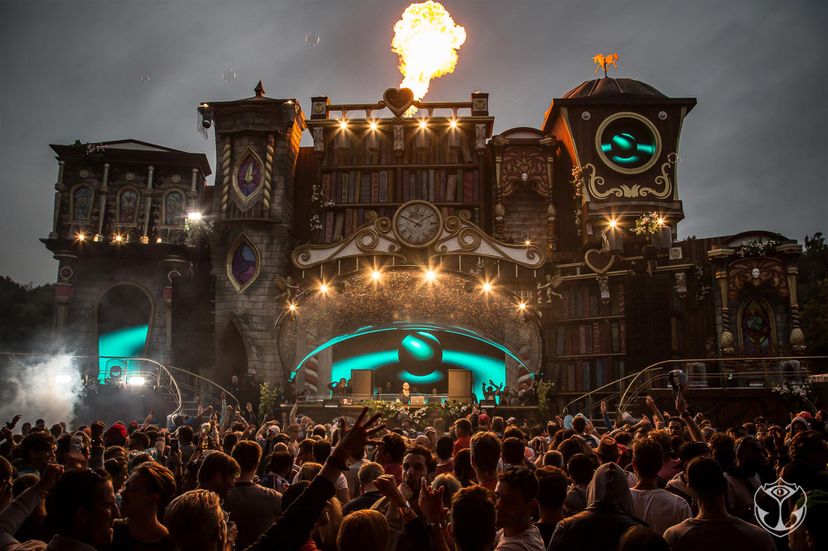 With so much of the world's most acclaimed music originating from these parts, it really is no wonder that the Europeans do music festivals slightly more intensely than anywhere else in the world. With annual events regularly attracting hundreds of thousands of people and tickets often selling out in a matter of minutes, it is no surprise that these festivals are among the most highly anticipated and economically impactful events (both music and otherwise) that happen around the world. So whether your tastes lie in metal, rock, pop or EDM, or some kind of mix of them all, check out the following 10 of Europe's most epic annual music festivals:
9. Arenal Sound -Burriana, Spain
A newbie in the festival world with the inaugural event held in 2010, Spain's Arenal Sound is poised to become one of the country's biggest music events. Held annually on the beach of El Arenal de Burriana, in the Valencia region, this giant beach bash consists of sun, camping, water sports and a 24-hour stream of music during all 6 festival days. Ticket costs also remain relatively low (actually they're practically free compared to Glastonbury and Tomorrowland) averaging around 50 euros for various packages. The event's lineup has also greatly expanded from its inaugural year, with the 2015 event featuring over 100 local and international artist and big-name performers such as La Roux, Zedd, Mika and The Ting Tings.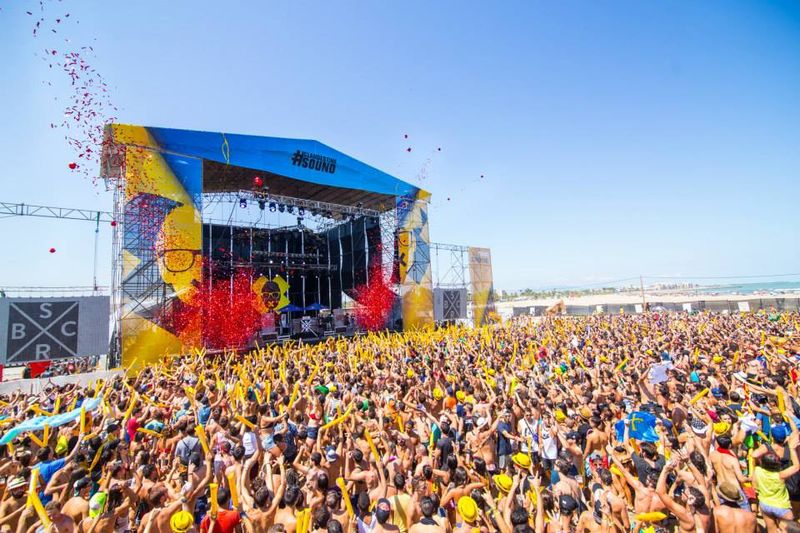 8. Lucca Summer Festival -Lucca, Italy
As one of the largest music festivals in Italy, this month long extravaganza in July provides attendees with a hefty dose of history alongside their musical patronage—event performances are held at the historic Piazza Napoleone (Lucca's main city square) surrounded by 16th century buildings. This unique setting provides a truly one of a kind experience for the thousands of attendees who crowd to hear headliners such as Elton John, Robbie Williams, Snoop Dogg, John Legend and Billy Idol. Currently in its 18th run, the Lucca Summer Festival continues to attract growing numbers to Italy's Tuscany region, and is a must-attend for anyone visiting the area.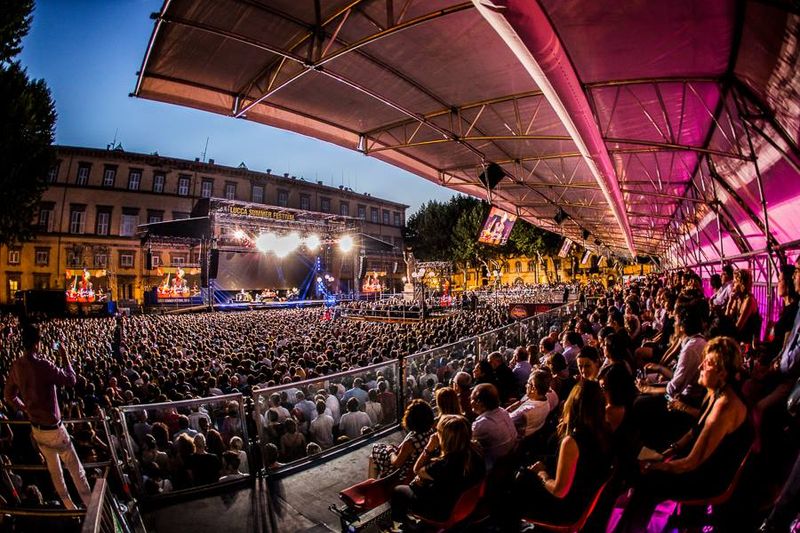 7. Download Festival –Leicestershire, England
Britain's premier heavy metal, rock, punk and alternative music festival has graced Leicestershire's Donington Park since 2003. The event, which happens yearly in early June, was originally conceived of as a follow up the renowned Monsters of Rock festival that was held at the same location for over 20 years. After a stellar, much publicized inaugural show, Download Festival soon grew into a must attend event in its own right, featuring the likes of Metallica, AC/DC, Aerosmith, Iron Maiden and Marilyn Manson. The site now includes 11 campgrounds, 4 stages, fairgrounds, as well as numerous activity centers and food and drink vendors.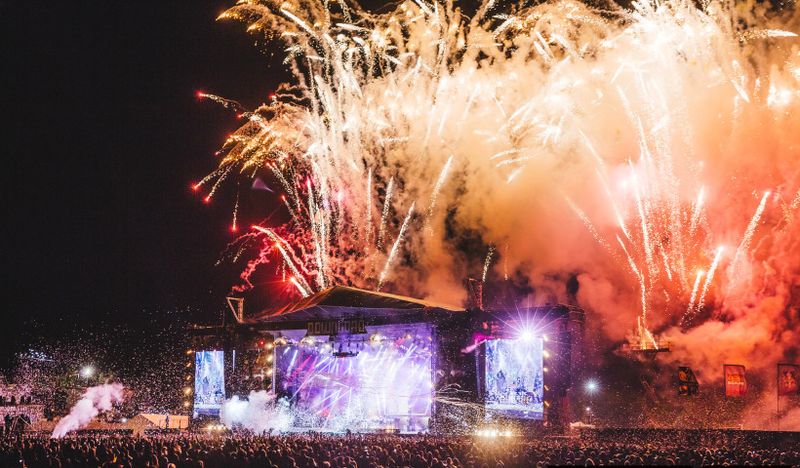 6. Open'er Festival -Gdynia, Poland
Boasting one of the best festival energies in the world, the Heineken Open'er Festival held at Kosakowo Airport in Gdynia, Poland takes places yearly during the first week of July. Established in 2002, the event features acts representing a mix of musical genres, with past headliners ranging from the legendary sounds of Pearl Jam to the emerging influence of Haim and Banks. Though much smaller in size compared to other notable European music festivals, the Open'er has a history of attracting an incredibly enthusiastic (and sometimes famous) crowd—2013 saw not only Rihanna dancing the days away in the pit, but also Queens of the Stone Age frontman Josh Homme ditch his security and party with the fans. The festival also continued to live up to its trademark appeal as an event that combines music with art, hosting several cultural events such as exhibitions form the Museum of Modern Art in Warsaw, numerous theatrical performances and meet and greets with notable Polish authors.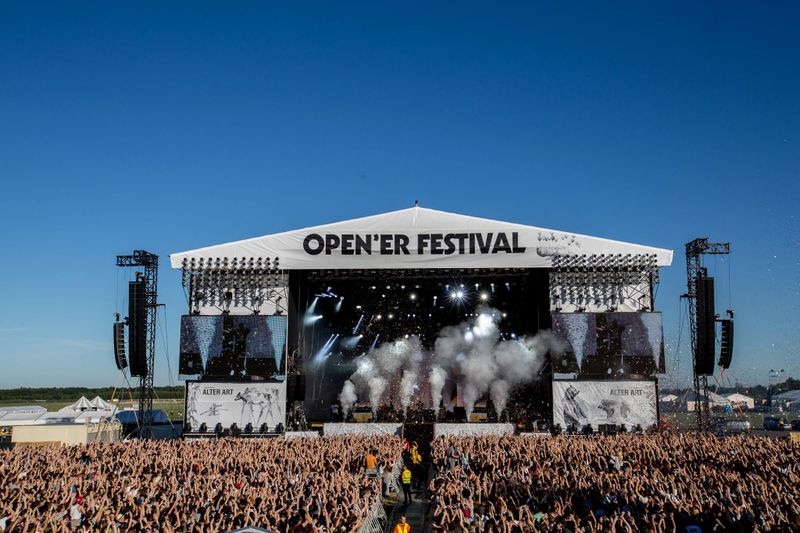 5. Mysteryland Festival -Haarlemmermeer, Netherlands
Arguably the world's best dance music festival, this event was established in 1993 making it the Netherlands' oldest festival of its kind. Traditionally held on the last weekend in August, Mysteryland brings "an explosion of electronic styles" featuring only the best international artists showcasing everything from dubstep to house, techno and electro. In fact, the festival has garnered such high demand that organizers have been forced to create international versions in recent years; the first ever event outside of the Netherlands occurred in Chile in 2011 and the first US chapter was held at the historic Woodstock site during Memorial weekend in 2014. It should be noted that this giant international dance party is much more than just an 18+ music event, it is an organization that contributes to artistic and environmental development, holding awards for emerging talent and building the idea of sustainability into its very philosophy. The festival has been the recipient of several "green" awards, and remains committed to promoting volunteerism, local businesses and the reduction of its ecological footprint.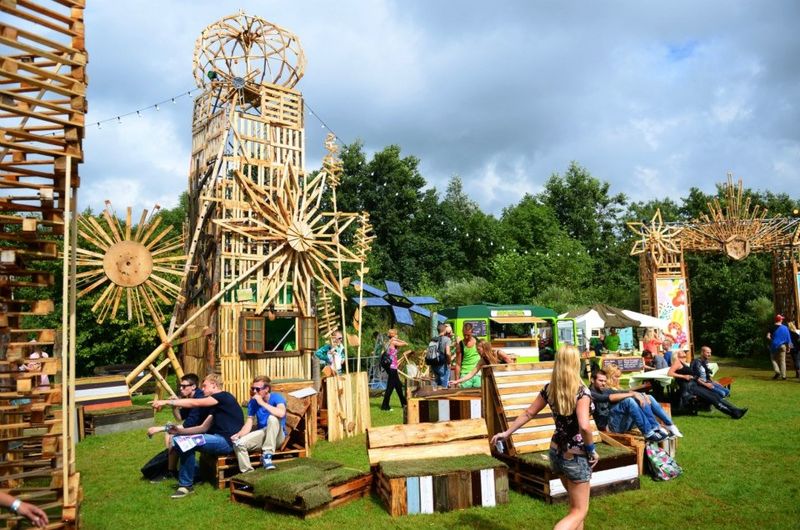 4. T in the Park -Perthshire, Scotland
Started in 1994 with a crowd of 17,000, it took just 11 short years for T in the Park to start rivaling some of the biggest musical events on the continent, with 2005 seeing the festival beat out Glastonbury for the UK's Best Festival Award. It's not hard to understand why, with past lineups consisting of a diverse range of global superstars such as Rihanna (2013), Sam Smith and Avicii (2015), drawing crowds upwards of 250,000. These days the festival continues to expand, now featuring over 150 acts performing across 10 venues, a larger and safer festival site at Strathallan Castle and a growing selection of festival and camping activities, attractions and entertainment.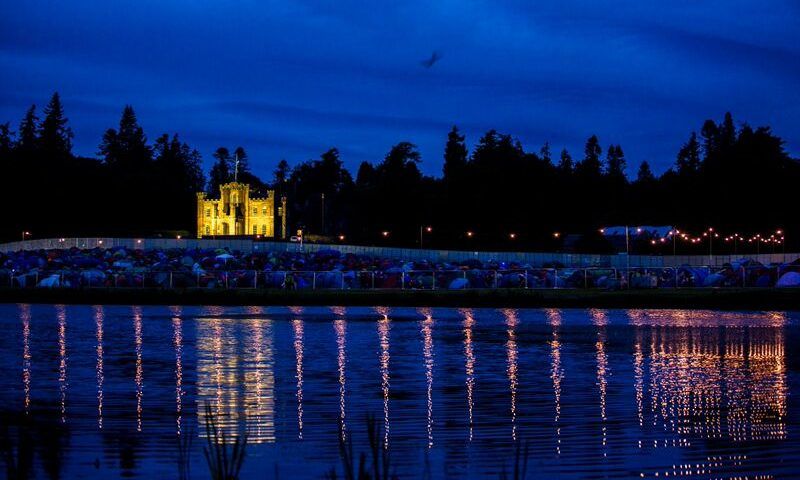 3. Roskilde Festival -Roskilde, Denmark
One of the world's biggest music events, Roskilde is a week-long celebration of music, people and community. 4 years in the making, the 2015 event (held June 27 – July 4) brought in over 100,000 people and featured 175 acts across 8 stages. The musical diversity displayed yearly is unparalleled, with lineups that represent everything from classical avant-garde  to African desert blues to rap-electronic fusion, and showcase both new and well-established acts (as a point of reference, this year's event was headlined by both Kendrick Lamar and Paul McCartney). The festival also holds a vast variety of events alongside the main-stage lineups, including Street City (skateboarding, DMX and rollerblading competitions and shows), Art Zone (exhibitions by Danish and international artists created exclusively for the festival), and More Than Eating (a food program packed with everything from dinner in the mud to a historical cake buffet).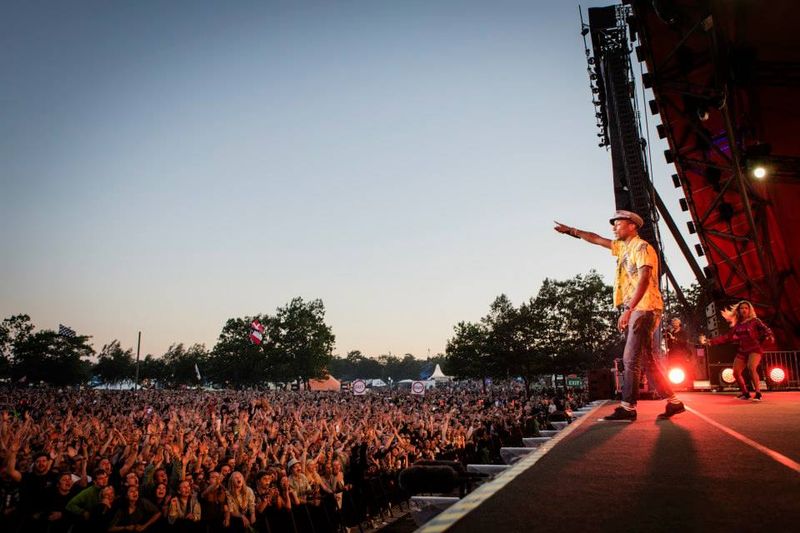 2. Tomorrowland -Boom, Belgium
Taking place in the town of Boom (how fitting) in Belgium, Tomorrowland celebrated its 11th successful run this year, once again reaffirming its current status as one of the biggest and best electronic music festivals in the world. Occurring annually on the last weekend of July, the festival has become one of the most notable and highly anticipated music events ever, winning numerous awards, selling out in days and drawing upwards of 300,000 music lovers (2014). In fact, the event has grown so enormous that Brussels Airlines adds over 100 additional flights from cities all over the world to accommodate the influx of festival goers every year on the last weekend of July. For those aching to participate but unable to make it to Belgium for next year's event, organizers have created a spin-off event Stateside, known as TomorrowWorld and held at the Chattanhoochee Hills in Georgia.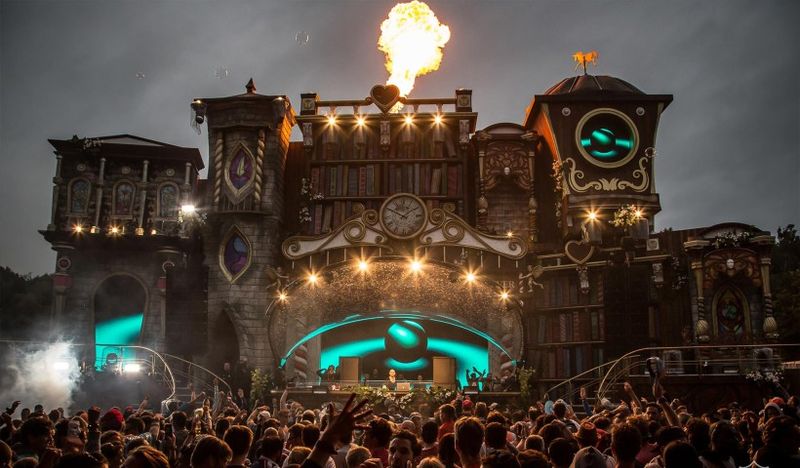 1. Glastonbury Festival -Somerset, England
Established in 1970, the inaugural version of this epic event opened the day after Jimi Hendrix died, cost £1 (which included milk from the farm and was attended by 1500 people. Fast forward 44 years and Glastonbury Festival has become legendary, breaking records from fastest ticket sell out (past events have sold out in minutes) to largest national and international BBC viewership and radio tune-ins. The festival also has a knack for attracting the very best acts from around the world, including the Rolling Stones (2013), Dolly Parton (2015) and Yoko Ono (2014). Taking place on a 900-acre property in the Vale of Avalon, the 5 day festival resembles an enormous tented city, and features hundreds of acts across 13 stages (and numerous smaller venues) with past headliners including Van Morrison, Elvis Costello, Kings of Leon and Jay-Z.