Tucked high in the icy north and bordering Russia and Sweden, Finland is as filled with wilderness adventures as it is with modern indulgences. From lively cities like Espoo and Helsinki that ooze art and culture, to the deepest corners of thick forests and barely-inhabited edges of archipelago, Finland is riveting and aloft with action, yet still relatively uncharted. The call of the wild beckons as intensely as city lights in the small, but absorbing country where hot saunas and freezing lakes jolt you from one extreme to another in the most thrilling way.
9. Walk Through Olavinlinna Castle
Olavinlinna Castle, also called St. Olaf's Castle, was founded by Danish/Swedish statesman Erik Axelsson Tott in the late 15th century, driving enemies from the eastern front and giving the Swedish Crown control of the entire region. Three prominent towers and a towered circular wall comprise its architecture. It was built over time through multiple phases, giving its appearance a rather unique look. Initially it safeguarded the Swedes, then the Russians, and afterwards the Finns. Following a long period of emptiness, yet still very much in tact, it became a major Finnish attraction proceeding the 19th century. Today Olavinlinna Castle includes a small Castle Museum exhibiting historical artifacts and is actually more interesting than meets the eye while the secondary Orthodox Museum showcases Finnish and Russian artifacts. If visiting in the summer, don't miss the Savonlinna Opera Festival, a highlight since the early 20th century.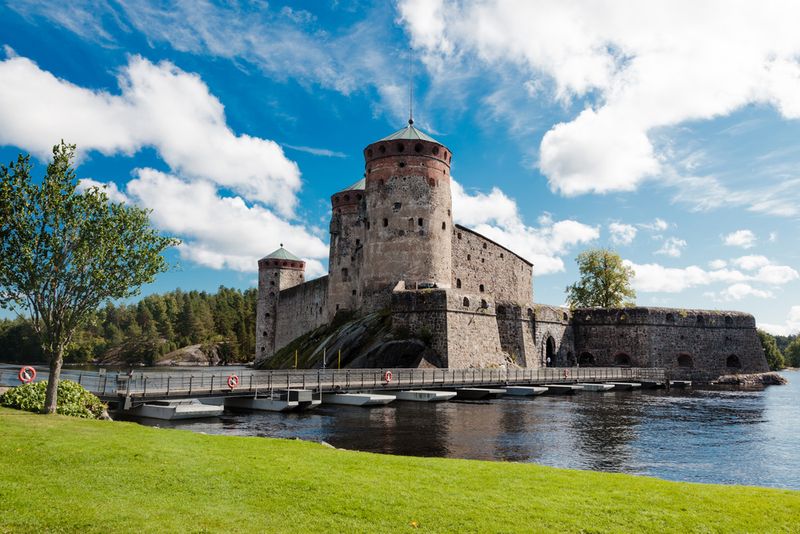 8. Go Ice Karting at Levi
It's hard to get away from Finland's icy terrain—the only thing to do is embrace it. Like so many other cold weather countries, Finland makes the most of the cold, creating plenty of innovative outdoor entertainment. Ice karting isn't a new concept; it's based on go karting, which has been popular for ages. The Levi ski resort  offers ice karting which has become wildly popular and an exciting activity anyone taller than 4.9 feet can try out. An outdoor ice track sets the stage and karts are equipped with studded tires to take the slippery turns in the track. Technical skills are how the winner takes first place. Akin to a proper formula race, the only real difference is the track is ice. Riders warm up over a few laps before the eight to 10 kart race begins, lasting almost an hour and half over the 1150-foot track.
7. Take in the Scenery at Repovesi National Park
The Kouvola region of Finland is rich and verdant with Repovesi National Park, a definite gold-star attraction for nature lovers and anyone wanting a look outside of city life. Not long after entering the park, which is about 170 kilometers from Helsinki, visitors will find themselves enrapt by the scenery: dense, towering forests, endless lakes, and cliff side retreats comprise this park's most stunning scenery. Many paths within Repovesi are well maintained and fairly easy while others are a definite challenge—the deeper you venture the more you'll find but the harder the terrain gets too. If you plan to stay a few nights, there are Lapp huts available for rent, some with saunas, offering an amazing and luxurious retreat but for those who love to camp, the sites throughout Repovesi are excellent. Get there by car, bus, water taxi, or a cruise along Finland's Golden Trail.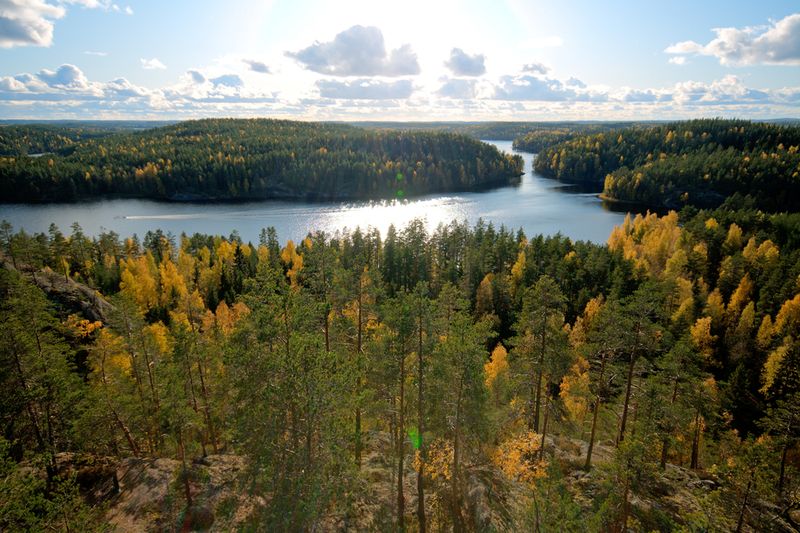 6. Stroll the Streets of Vanha Rauma
In the center of contemporary Rauma is Old Rauma, a World heritage recognized area truly alive in modern-day Finland. Vanha Rauma is one of the last genuine timber towns in the Nordic settlements and a truly rare place to visit. Most of the 60 buildings within Rauma are private and the town is home to less than 1,000 residents. Market Square is the lively heart and soul of Rauma and a great place to spend a few hours poking around, talking to locals, and watching a way of life that centers around the old, but also embraces the new. Here, everyone seems to go at their own pace, from laid back café owners to shopkeepers offering stores filled with curiosities, and even some old-time lacemakers. There are some smaller artist's studios to check out, portraying tons of ingenuity from a uniquely Finnish perspective.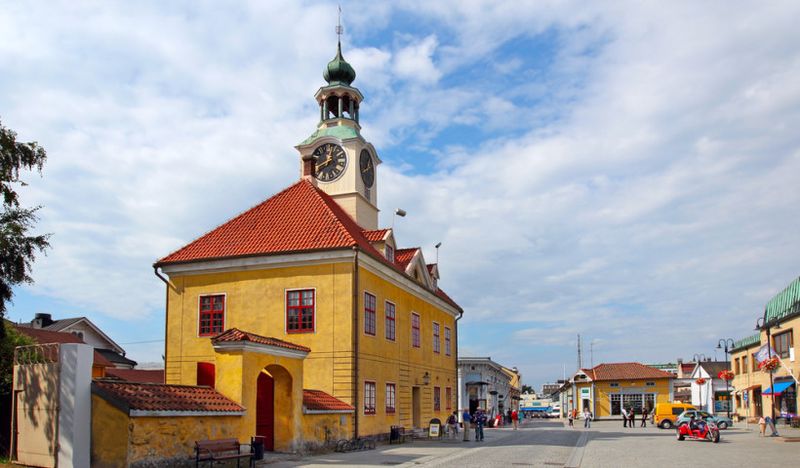 5. Soak up the Sun at Yyteri Beach
Walk through meandering dunes and tall, breezy grasses onto Finland's best and most beautiful Yyteri Beach. Finland's loveliest coastal area, along its acclaimed archipelago, Yyteri is a place where Finns leave the cold behind and warm their bones under bright, sunny skies and alongside lapping waves. From May through October, Yyteri and its 20-degree Celsius water, is the place to be for surfing—the best they say in all of Scandinavia. The Pori cape is highlighted by long beaches and shallow, sandy-bottomed water where families love to visit. Everything from luxury villas to modest cottages to caravans and tents dot the cape and are occupied by visitors from all over. With less then three hours separating Yyteri Beach from Helsinki, there's few excuses good enough not to take a look. Get an eyeful in autumn when pro surfers come to vie seasonal storms.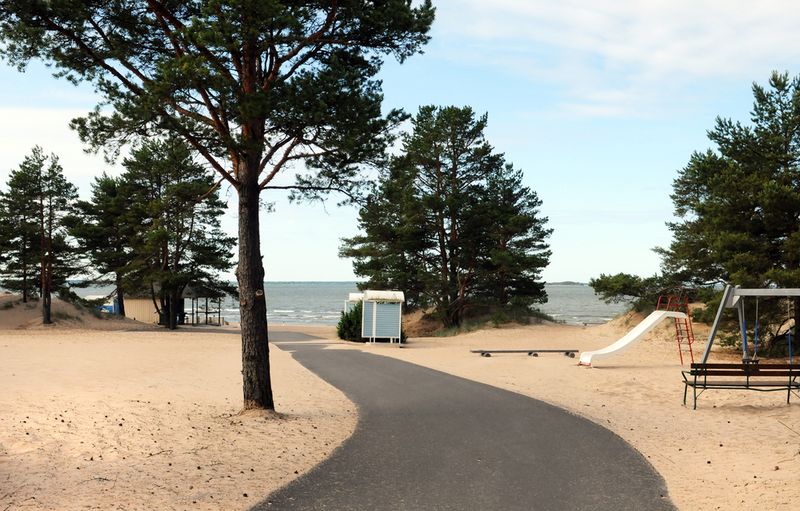 4. Visit the City of Helsinki
There's hardly a soul that visits Finland and misses world-famous Helsinki-even if you don't know a thing about Finland's capital, you've definitely heard of it. One of the best ways to explore the city is by double decker bus on a hop-on-hop-off tour of the sights—especially if it's winter because darn, it's cold! Yet still, you've got to dress warm because the buses are open air atop, affording an ideal view from above of all the best city attractions like the Temppeliaukio Church, Market Square, and Olympic Stadium. This classic tour includes 15 different stops along the way, at any of which riders can hop off and then hop back on the next bus over a 24-hour period. Don't miss an independent walk through the famously chilled, seaside city of emerald parks and scenic islands, where daytime hours are chilled, but things liven up post-evening.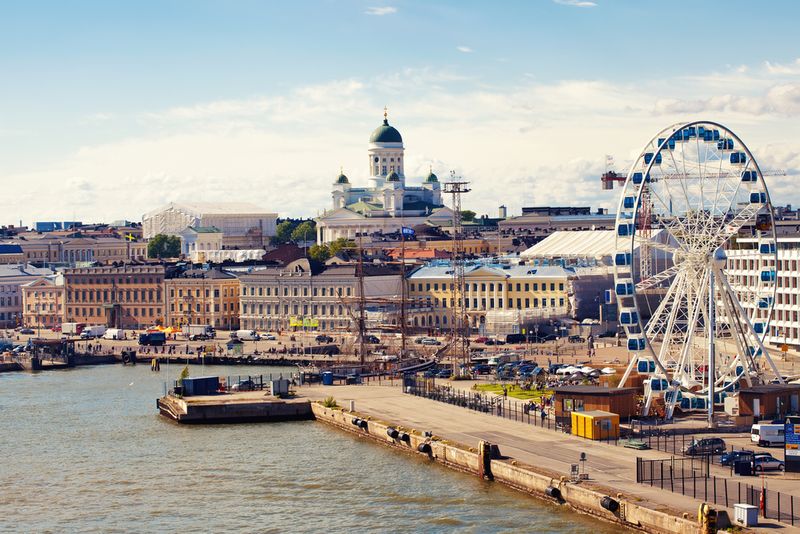 3. Explore the City of Espoo
Espoo is Finland's second largest city, and a fantastic maritime destination to explore. Almost sixty kilometers of spectacular shoreline, more than 160 islands, and 95 lakes are found here along with fascinating art museums, cycling trails, ski trails, and hundreds of annual events. Finns in Espoo know how to live it up! Comprised of smaller areas that make up the whole city, Espoo has interesting districts each with its own unique characteristics. The central hub is a seat of cultural sights and things to do, while nearby wild Nuuksio's national park is ideal for fresh air and exercise. If you like to shop, you'll love Espoo for the many cozy shops, each filled with rare treasures exhibiting Finland's one-of-a-kind heritage and modern arts scene. Boats leave Espoo daily, whisking passengers off on archipelago adventures to a slew of islands where waterfront patios and restaurants dot the shoreline.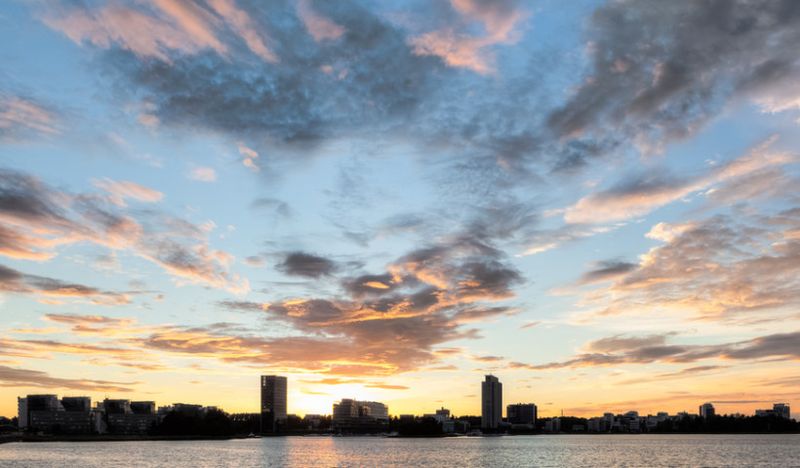 2. Bask in a Sauna at Jätkänkämppä
Finns love their saunas-well, beyond love! Saunas are an integral part of Finnish culture and something everyone (but babies and the ill) can enjoy. From respiratory issues to skin problems and myriad other ailments, studies show saunas offer countless medicinal rewards. So do as the Finns and get to renowned Jätkänkämppä, a massive smoke sauna and one of the most interesting social experiences in Finland. The co-ed hot box accommodates sixty and you're offered a towel, so no need to go in your birthday suit. Take along a suit though for a jump in the lake afterwards and relish in the sensation of hot to cold—brave ones will even go for a winter ice breaker. For ultimate benefits sauna, jump, and repeat several times. Following your steam and dip, grab a cold brew and enjoy the Nordic serenity. Try Jätkänkämppä's restaurant complete with accordion and lumberjack entertainment.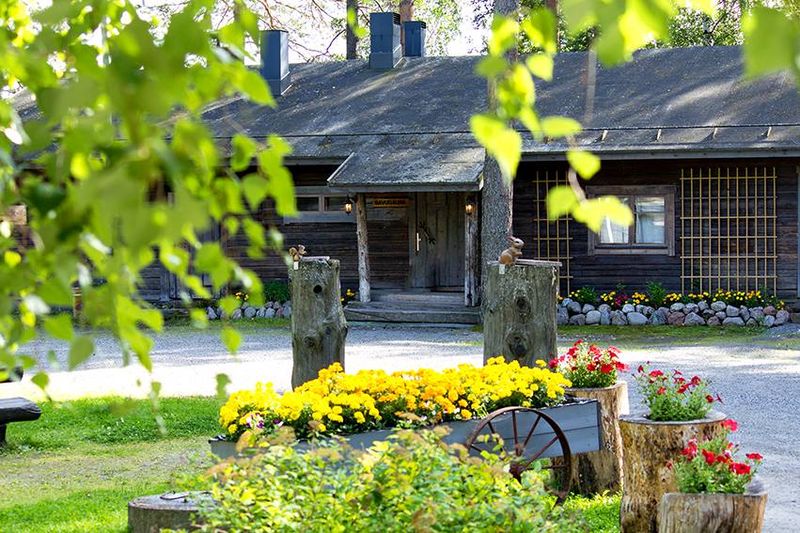 1. Take a Cruise on the Sampo Icebreaker
For a quintessential Finnish Arctic adventure, be sure to get yourself to the Sampo Icebreaker in Lapland for a cruise and refreshing arctic swim (in a special, warm, buoyant suit). Depart from Kemi and ride The Sampo Icebreaker for a chance to hear the thundering crush of ice underneath the hull as the ship sails into the glacial Gulf of Bothnia. The Sampo Icebreaker was once a government vessel—it's a behemoth 3,400+ ton mountain of steel once used to break the ice across the Gulf for merchants to pass through. Head here at December's end through April for the sailing season and while you're there, don't miss some tried and true Lapland experiences like dog sledding, the incredible northern lights, the Snow Castle, and the world famous Ice Hotel. This is the best of Lapland, and some might say, the best of Finland's attractions.