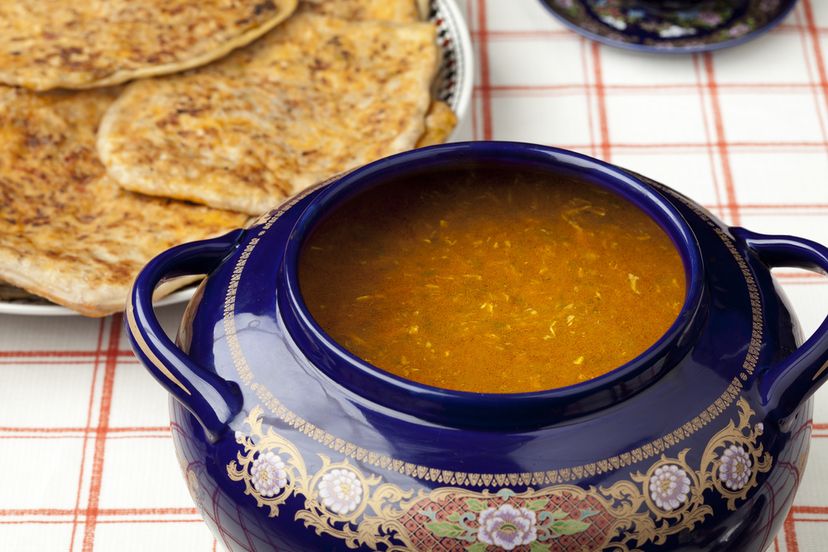 There's nothing more comforting than a steaming bowl of soup on a chilly day, so as the seasons change in the northern hemisphere and the air starts to exhibit that nip we know means that winter is coming, we start to search for warmth anyway we can. For many, soup isn't just a seasonal favorite but rather a go to meal any time of year, and each country/region/cuisine has their own local specialties. Chowders are notorious to the American East coast while in India you'll find spice-filled delights like Mulligatawny and Rasam, so take a global tour this Fall without having to leave the comfort of your own home with these international soups that are guaranteed to warm and delight.
10. Bouillabaisse -France
If you're looking for an impressive soup to serve to company or you're crazy about seafood, this French soup is sure to satisfy. Bouillabaisse originates from the city of Marseille, France where fishermen would make this seafood stew using the left over fish they were unable to sell to markets or restaurants. The dish blends several types of local fish and shellfish such as mussels and crabs with fish stock and a selection of Provençal herbs and spices.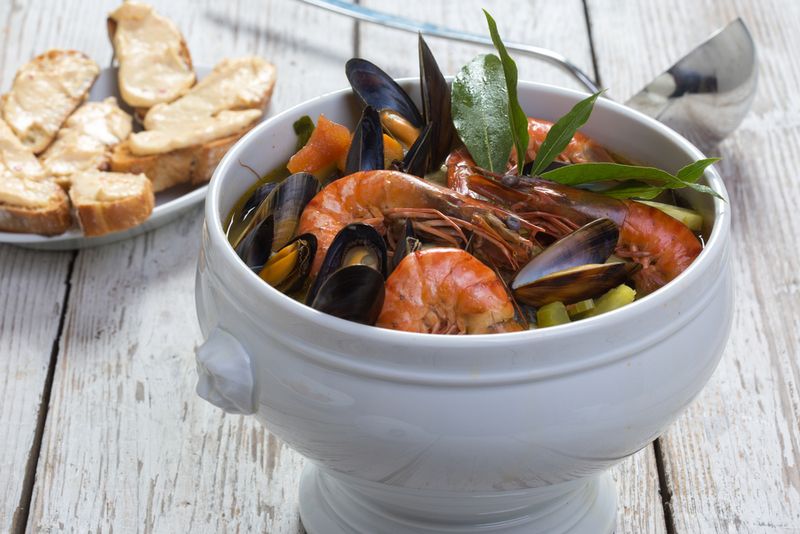 9. Caldo Verde -Portugal
This popular type of Portuguese soup combines potatoes, kale, olive oil and salt and will not only warm you but also fill you up on those cold Autumn evenings. Often, sausage or ham hock is added to the soup at the end of cooking to make it an even more filling meal. In Portugal, you'll find this soup typically served during celebrations such as birthdays, weddings and festivals like the Festival of St. John of Porto.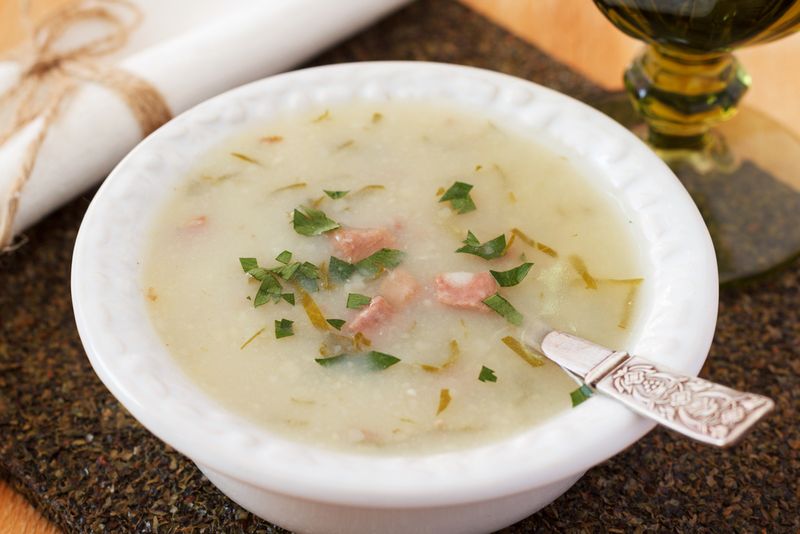 8. Cullen Skink -Scotland
This thick Scottish soup is filled with smoked haddock, potatoes and onions along with milk or cream for a hearty satisfying soup that really 'sticks to your ribs'. Cullen Skink originated in the town of Cullen in Moray Scotland but the dish is now a popular everyday dish throughout the northeast of the country. This soup is considered more assertive than an American fish chowder and heartier than a French bisque.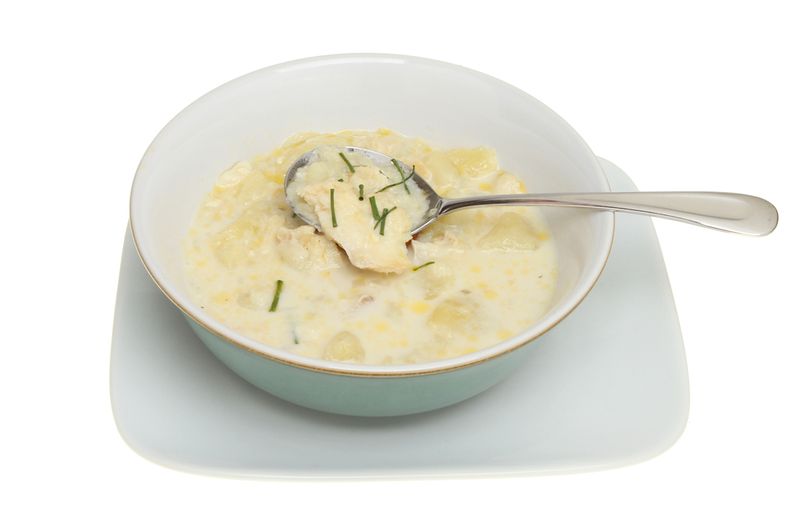 7. Fasolada -Greece
Fasolada is a traditional Greek bean soup that's often called the "national food of the Greeks". While recipes vary widely, the original version of ancient Greece blended dried white beans, olive oil and grains with vegetables like carrot, celery and onions and was served as an offering to the Greek God Apollo during the Pyanopsia festival in Athens.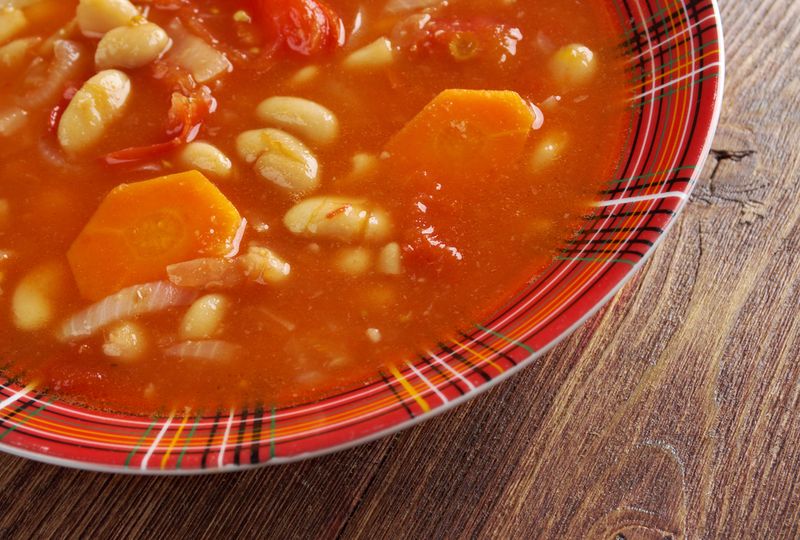 6. Harira -Morocco
Harira is a popular tomato based soup from Morocco and Algeria where the dish is commonly eaten as a starter before a meal or as a light snack. The main components of Harira are tomatoes, lentils, chickpeas, onions, rice, meat (usually lamb or beef) and flour for thickening. Herbs and spices are also added and vary depending on region but typically they include parsley, coriander, saffron, ginger, pepper, turmeric and cumin.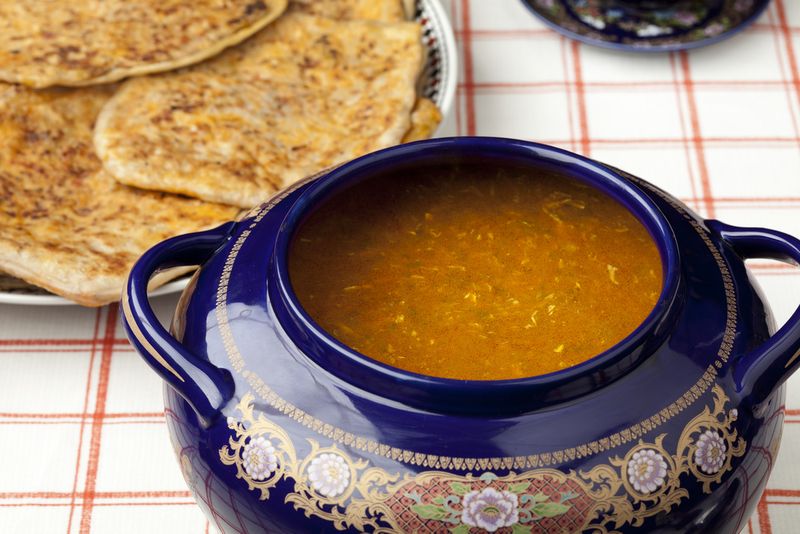 5. Mulligatawny -India
Mulligatawny may be an English spin on an Indian tradition but it's still delicious none the less! The funny sounding name comes from the Tamil words mullaga and thanni which translate to 'pepper-water'. Today's version of this soup typically consists of chicken broth, curry powder, nutmeg and blended lentils and vegetables. The original Indian dish this soup was based on wasn't actually a soup at all, but rather a sauce that was served over rice.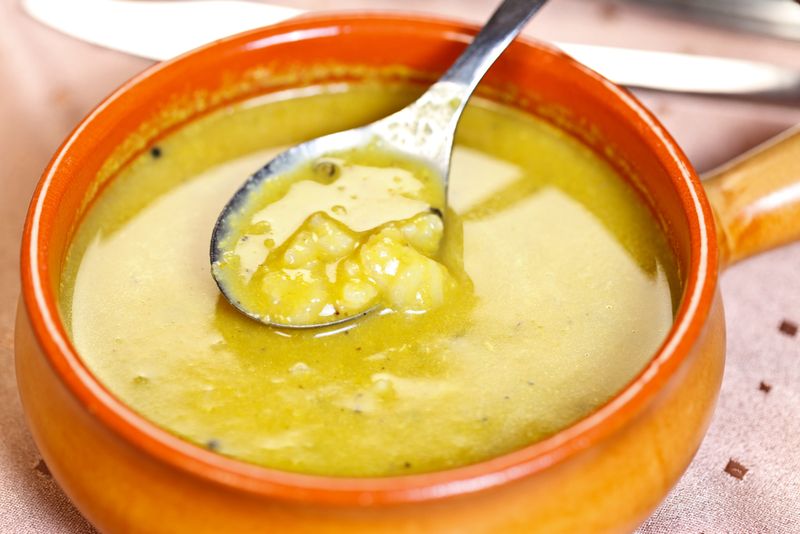 4. Tom Yum -Thailand
This traditional Thai hot and sour soup is a favorite not only in Thailand but also in Laos and throughout other neighboring countries. The soups distinct base is made from stock that's simmered with fragrant herbs and spices like lemongrass, kaffir lime, galangal, fish sauce and fresh chilies. Vegetables and meats are added and very depending on region and recipe but commonly you'll find chicken, beef, pork and shrimp.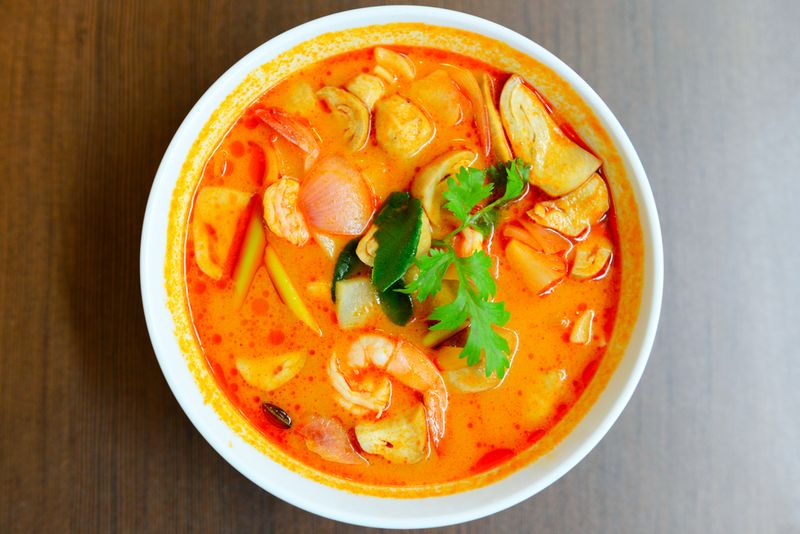 Laksa -Malaysia
Laksa is a spicy noddle soup popular in the Peranakan style of cuisine which is a blend of both Chinese and Malay cuisines. The popular curry Laksa combines a rich broth of curry spices and coconut milk with rice or laksa noodles, vegetables and meat such as chicken, fish, prawns or bean curd puff. This satisfying noodle soup is popular in Malaysia but variants are also found throughout Singapore, Indonesia and southern Thailand.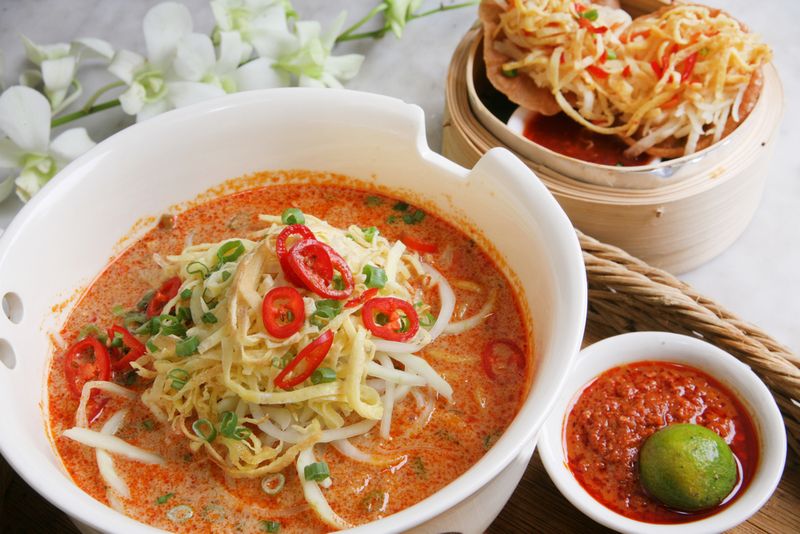 2. Solyanka -Russia
Russia is known for hearty food and this popular spicy-sour soup is no exception. While there are 3 basic types of Solyanka, all of them contain pickled cucumbers with brine, cabbage and mushrooms. Meat Solyanka adds beef, ham, sausage or chicken along with tomatoes, onions, olives, capers, allspice, parsley and dill, while mushroom Solyanka sees layers of mushrooms and cabbage alternated and topped with grated lemon zest, breadcrumbs and butter before the soup is baked.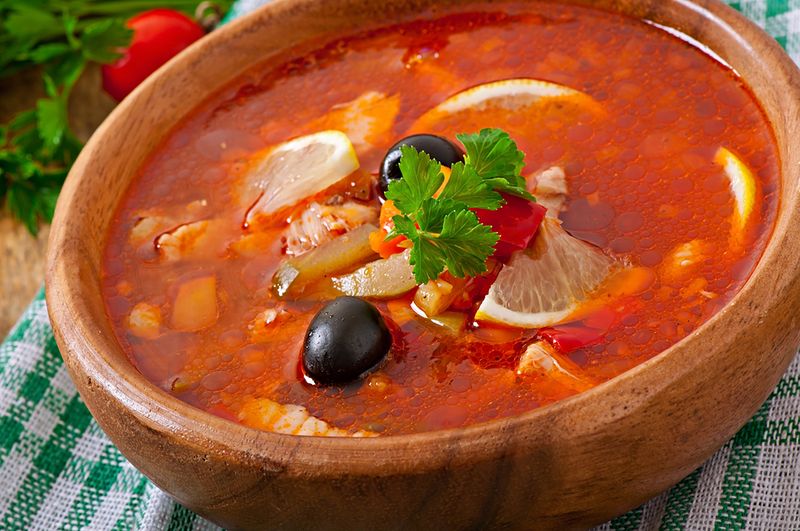 1. Clam Chowder -USA
Clam Chowder is an east coast favorite and one of the most popular soups in America. The New England clam chowder is a milk or cream based type that is usually a little thicker than other regional varieties and is usually topped or thickened with oyster crackers, a regional specialty. Diced potato, bacon, onion and celery are added to the clams and simmered until tender. In the New England region, adding tomatoes to chowder is frowned upon and in 1939, a bill was introduced to Maine legislature making tomatoes in clam chowder illegal.