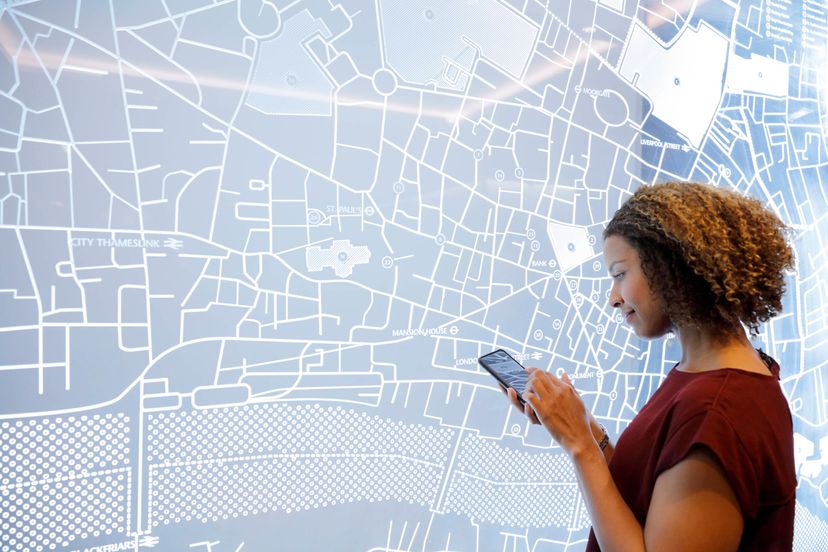 While there's something to be said for switching off completely during your holiday, many modern vagabonds will want to stay connected while on the road, especially when travelling for extended periods. Nowadays, digital nomads roam the globe ticking off items on their bucket lists all the while ticking items from their work to-do lists as well.
The key to staying connected and productive on the road is to have the right tools at hand, so here are a few tips for equipping yourself with the right digital gear (and without adding too much packing weight).
Get a Dual-SIM Smartphone
Admittedly, you might not want to buy a new smartphone just for this purpose if you're happy with your current one. But the next time your smartphone is due for an upgrade, consider getting a phone with not one but two SIM slots. While Apple does not offer this, many Android phones do.
The advantage is that you can stay connected on your regular home SIM, while adding another local SIM upon arrival at your destination. This approach is much cheaper than roaming, as it avoids the high fees typically associated with international calling and data use. Within the device settings, you can select exactly which SIM to use in which situation. This means you can also use one SIM for calls, and another one just for mobile data, so you can take advantage of cheap data-only offers in each country.
By setting up a mobile hotspot on your phone, you can connect any other devices you have. Make sure your SIMs support mobile hotspot (or tethering) use.
Finding the Right Travel Laptop
Smartphones and tablets can be good portable devices, but they don't include all the functionality you might need on the go. For those of us who need to work while on the road, or going on a long journey, it makes sense to bring a laptop.
The best travel laptop for you depends of course on your exact budget and requirements. But you'll probably want to keep things lightweight and versatile, and there are a couple of laptop types that are particularly suited for travel.
If you're a budget traveller needing just a simple device for transferring photos or doing some blogging, then I recommend looking at the latest Chromebook models. Keep in mind that these laptops run on Google's fairly basic Chrome OS and are mainly designed to be used in the cloud, so they don't include much storage space nor much processing power. But they're fine for internet browsing and basic office tasks, and you can find decent Chromebooks for as little as $200. Be sure to pick one with a USB port, so you can attach external drives.
If you're going to countries with high crime rates, you might feel more secure bringing a cheap Chromebook than the latest brand-name laptop. When I traveled in Central America, I felt more comfortable carrying this around than an Apple laptop and didn't feel the need to pay an extra insurance premium.
For a more advanced travel laptop, ultrabooks such as the MacBook Air or Dell XPS used to be your obvious choice. But a new and attractive option is Microsoft's Surface Pro. These two-in-one laptops are perfect for using on the go.
The killer feature of the Surface Pro (and its imitators like the Dell XPS 2-In-1 Edition or the Acer Aspire Switch) is that you can use them both as a tablet and as a regular laptop. Ever tried using your laptop when flying economy, seated all cramped up with only a tiny table to use? Now you can just fold up your laptop and comfortably use it as a tablet device.
A 2-in-1 laptop is easily used it as a video player, sketchbook, or ebook reader from your plane seat or that hammock on the beach. Simply unfold it and set it up like a regular laptop whenever you need more productivity functions. While these laptops are usually a bit less powerful than a regular ultrabook, you may find the increased versatility worth it.
Handy Accessories
There are a few miscellaneous tech bits and bobs that you may wish to bring with you on the road.
One key item is a spare battery charger, just to give my smartphone and other devices some extra juice on long journeys. A typical smartphone or camera battery will hold a charge of about 2000 to 3000 mAh, so if you get a USB-powered battery with several times that charge, you'll extend the life of your devices dramatically.
Speaking of cameras, if you're on the road a lot, you'll surely want to look at getting a lightweight camera instead of a bulky SLR. You can find some recommendations for the best travel cameras here.
An external hard drive is a must, even if it's just for making backups. I've met far too many travellers around the world who suffered some data disaster, so don't underestimate the value of making backups! Setting up a cloud backup service is a good first step, but if you're going to countries where internet connectivity is slow or spotty, it's worth having an extra local backup packed in a separate bag.
Finally, if you regularly need to be online for work or blogging, you might want to bring a trackball. Yes, it adds just a bit more packing weight, but laptop trackpads often force you into an unhealthy dinosaur arms position that can seriously strain your muscles. Unlike a mouse, a trackball doesn't require a flat surface, so you can use them even on a bus or plane, or if you're seated at a cafe table with an uneven surface.