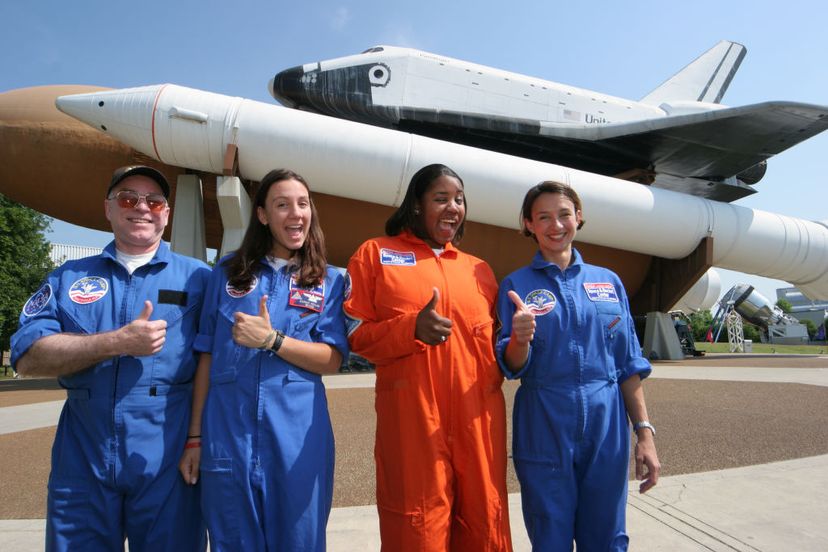 Summertime as a kid was amazing, especially the summer camps filled with swimming, s'mores-making around the campfire, and week-long sleepovers with your bunkmates. But then you grow up and the dog days of summer and your summer vacations look very different. But there's good news for those feeling nostalgic! Adult summer camps are popping up all over the U.S. with the goal of letting grown-ups let loose and relive their childhoods. So whether you're looking for a glamping getaway, adult activities like beer pong and slip n' slides, or to temporarily join the circus, there's a summer camp for you. So to help you decide where to spend your week of vacation this summer, we're rounding up 7 adults-only summer camps in the United States that will help you feel young again. 
Camp No Counselors – Los Angeles, New York, and Florida
This all-inclusive sleepover camp for adults has hosted over three nights at some of the most beautiful sleep-away camps in the world which encourage guests to "play like a kid, party like a grown-up". The camps run year-round and are located in Los Angeles, New York, and Florida, though cities change annually. A typical day at this camp starts with breakfast and mimosas or bloody marys; whichever you prefer. The morning is spent doing classic activities such as water skiing, playing capture the flag, and tubing. Lunch is served up with plenty of barbecued items and unlimited beer and wine. The afternoon offers a plethora of activities including hiking, archery, slip 'n slides, dodgeball, and more. Happy hour, dinner, and a camp-wide activity such as a talent show happen, just before the themed all-night dance party takes place until 2 AM. This party weekend is the ultimate summer camp for grownups!
The Rock N' Roll Fantasy Camp – Las Vegas and New York
Campers can learn from rock n' roll idols such as Slash and Joe Walsh at this unforgettable summer camp, whether you are 30 or 65 years old. You can either bring your own instrument or use one of theirs, but expect plenty of daily jam sessions either way. Small bands allow campers to write and rehearse a song with a celebrity musician and at the end of camp, there is one final Battle of the Bands performance where campers play at the sold-out venue with stars such as Brian Wilson and Roger Daltrey. Plan on hanging out at the hotel bar with all of the celebs as everyone at this rock camp stays at the same hotel. For any music lovers, this is the ultimate dream summer camp.
Zombie Survival Course – Whiting, New Jersey
This unique summer camp prides itself on being the Original Zombie Survival Camp, a completely hands-on, fully equipped training facility. Visitors learn how to survive any kind of disaster, from a natural catastrophe to the zombie apocalypse. Advanced first aid, close-quarters self-defense, firearms training with live ammunition, and crossbow training are just a handful of skills that are taught. The weekend camps include courses in shelter-making, understanding night vision, team leading skills, and more. These adult summer camps are all-inclusive and provide lodging and meals, as well as plenty of bevies at the end of each day. The four trainers, three of whom started the camp, are incredibly knowledgeable and love to share with campers, especially during the one-on-one time to practice skills. Bring your partner, friends, co-workers, or come alone to this one of a kind summer camp for adults.
Moab Under Canvas – Moab, Utah
For those adult campers who are looking for an adrenaline-packed experience, Moab Under Canvas is perfect. Described as a scout camp for grownups, this camp is all about adventure during the day and glamping at night. Whether you want to raft the Colorado River for a day, take a hot air balloon over the sandstone valleys, or take a guided rock climbing tour, Moab has you covered. From hiking to mountain biking to horseback riding, you'll never be bored. Luxury accommodations include deluxe tents complete with private bathrooms and real wood floors, secluded suites with a separate bedroom and wood-burning stove, and traditional tipis. This adult summer camp is perfect for the adventure-seeking, adrenaline junkie – even if you have to travel a bit to get there!
Space Camp – Huntsville, Alabama
Did you want to be an astronaut as a kid? Adult Space Academy is here to take adults on a two-night epic experience to learn what it takes to become an astronaut. The weekend program includes model rocket construction and launches, interactive space missions, training on the astronaut's simulators, and hands-on spaceflight history education amid one of the world's largest spaceflight collections. Consider yourself warned though – space is extremely limited and it fills up fast as this is the only program available to adults. There are also lots of children, no drinking or luxury meals, and some questionable windowless pods you sleep in, but for three days you get to be a real astronaut. And deep down, your inner child will love it.
Coney Island's Sideshow School – Coney Island, New York
Have you ever dreamed about running away and joining the circus? If so, you have to check out Coney Islands' Sideshow School in New York. Depending on whether you want to learn how to hammer a nail into your skull or are more interested in burlesque, there's a program to sign up for! The sideshow skill is perhaps the most intriguing as campers will learn acts such as fire eating, snake charming, sword swallowing, and more. This summer program runs for three days and with a $1000 price tag, we have to imagine that it's pretty epic. Who knows, maybe you will be the next performer up on stage at the Coney Island Circus Sideshow!
Club Getaway – Kent, Connecticut
Your ultimate adult summer camp vacation starts at Club Getaway in Kent, Connecticut. Here you can escape, make new friends, get active, seek adventure, and party hard. In fact, these all-inclusive weekend trips are actually more fun than your summer camp was as a kid. Comfortable cabins overlook a lake and are complete with air conditioning, private bathrooms, and daily housekeeping. During the day you can participate in sports such as canoeing, wakeboarding, rock climbing, zip-lining, mountain biking, and a variety of exercise classes. If sports aren't your thing, you can head out for a winery tour, learn to dance the salsa, cook with a culinary genius, or grab a book and hit the beach. Happy hour includes the karaoke beer garden and games like flip cup and beer bong, while dinners are impressive and delicious. You end the day with late-night campfires and dance parties in the boathouse club.