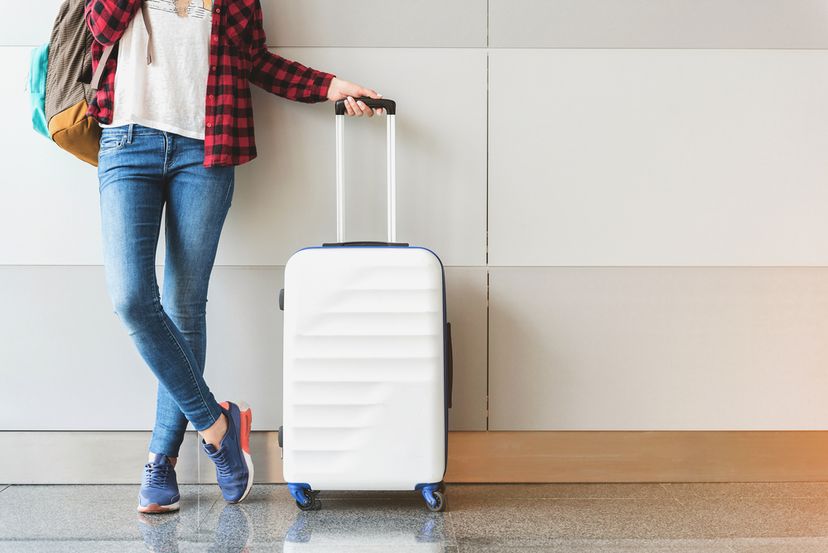 Are you ready for your next vacation? While air travel means jetting off to a new and perhaps exotic place where you can rest, relax, and adventure, it also means airports and all the other not-as-enjoyable aspects of travel. So to help you prepare for the time before, during, and after your flight, we've compiled this list of travel hacks to make your trip easier, cheaper, and more comfortable.
1. Pre-Booking: Incognito Mode
When you're ready to start looking for flights, always use your browser's incognito mode. When you do this, the airline websites aren't able to track your searches using cookies, ultimately resulting in lower flight prices being shown to you. Yes, that means that the more frequently you look up a flight, the more the cost of the flight will go up because the airlines know you're interested. It's the law of supply and demand, people!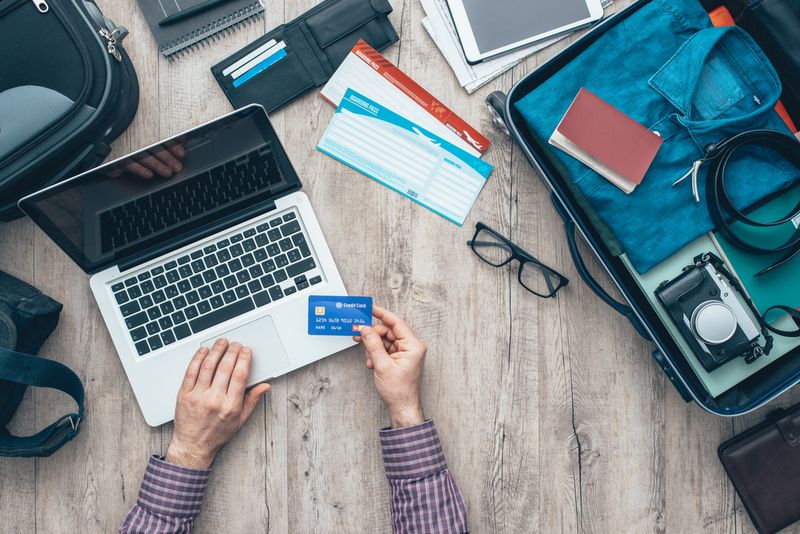 2. Pre-Booking: Fly Direct
Whenever you're able, fly direct. By flying directly to your final destination, you avoid the risks that come with a layover – missing your connecting flight or having it canceled, losing your luggage or having it end up at the wrong destination, and so on. It may cost a little bit more but, it's always worth it and makes travel less stressful. If you aren't able to fly direct, look for a flight that has a longer layover. This way if your first flight gets delayed you won't have to run frantically through the airport trying to catch your next flight.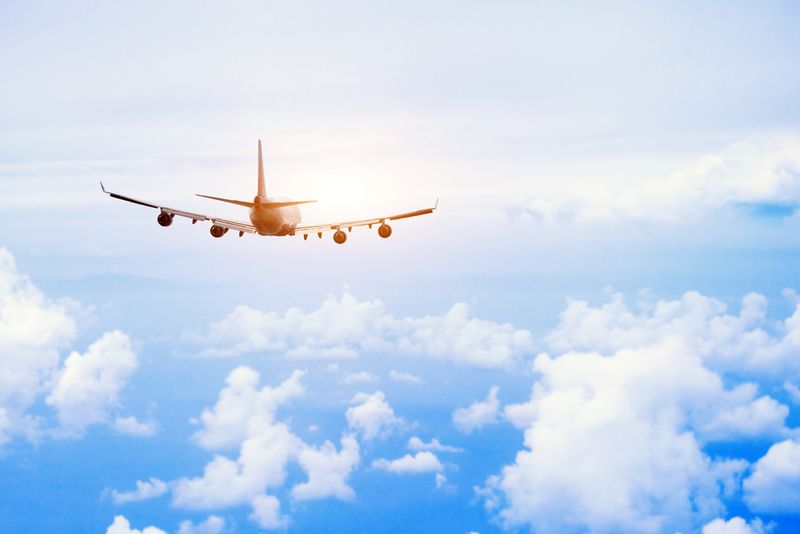 3. Pre-Booking: Red-Eye Flight
If you're someone who can sleep on a plane, consider flying red-eye for your next trip. You'll be able to skip the crowds and lines because you'll be taking off and landing during off-peak hours. Red-eye flights are often cheaper as well, making your trip more affordable overall. If you can't handle a red-eye, try to take the earliest flight out, even if that means you'll be getting up super early. Early morning flights are often less likely to get delayed or canceled, making your airport experience more enjoyable. They also tend to be slightly cheaper than flights leaving at more convenient times.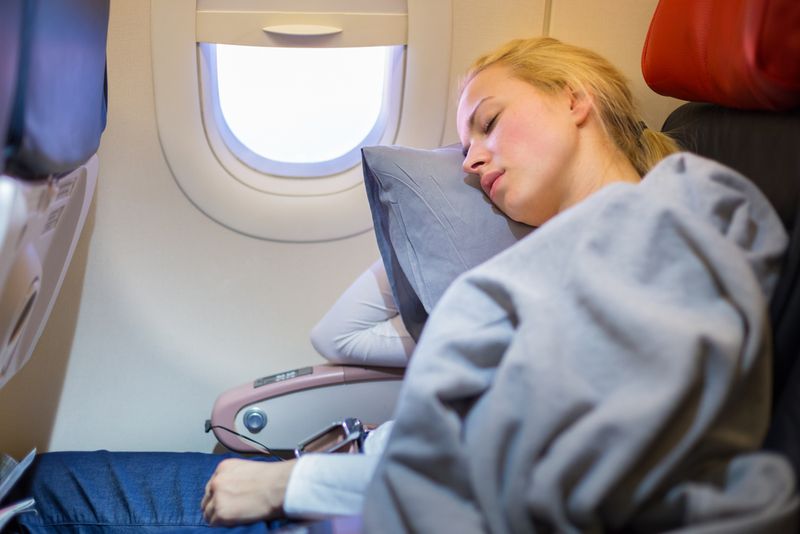 4. Before You Fly: Switch to Solids
There is nothing worse than opening up your suitcase and realizing that one or more of your liquids has leaked or exploded. There are a couple of ways to try to prevent this from happening, but the best way is actually to avoid liquids all together! Before you travel, pick up a shampoo bar, conditioning bar, and bar of soap from a store like LUSH. They're just so good that you might actually find yourself making the switch permanently! You can also get items like facial cleanser, facial oil, body lotion, and toothpaste as a solid. It simplifies travel without sacrificing the quality of your skin and hair care!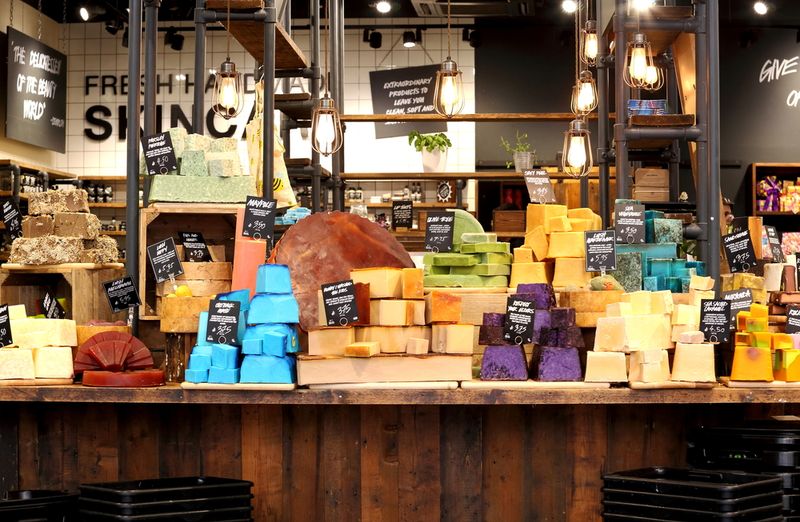 5. Before You Fly: Layer Your Clothing
When you're packing for your trip and choosing what you'll wear for the flight, consider layering your clothing. The temperature often varies quite a bit as you travel to the airport, on the plane, and to your final destination. Rather than sweating it out or freezing when your seatmate blasts their air vent, you can simply remove or add layers as needed, making for a much more comfortable experience. Plus you can avoid paying for one of those overpriced thin blankets they offer you on the plane!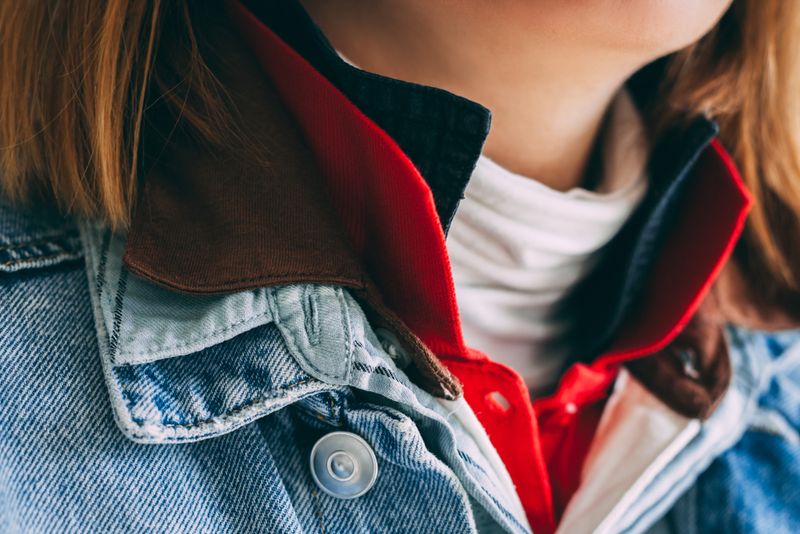 6. Before You Fly: Wear Bulky or Heavy Clothing and Footwear
If you're only planning on taking a carry-on suitcase or you're jam-packing your checked baggage, you're going to need to pack smart! If space or weight is a concern, wear your bulky or heavier clothing items and footwear (like winter boots) through security. If you want, you can always change into more comfortable clothing before boarding your plane. Since airlines don't count what you're wearing towards your maximum weight allotment, this is a great way to squeeze in some extra weight without overloading your suitcase.
7. Before You Fly: Wear Comfortable Clothing
While we understand that some people need to wear suits and ties on their flight, most of us don't have to. It's pretty obvious – wearing comfortable clothes will help keep you comfortable during your trip. This becomes even more important when you experience a flight delay or it's an overnight flight! Ditch the suit or skirt and opt for comfy jeans or leggings and a cozy sweater layered over top of your fav t-shirt. No one is judging you!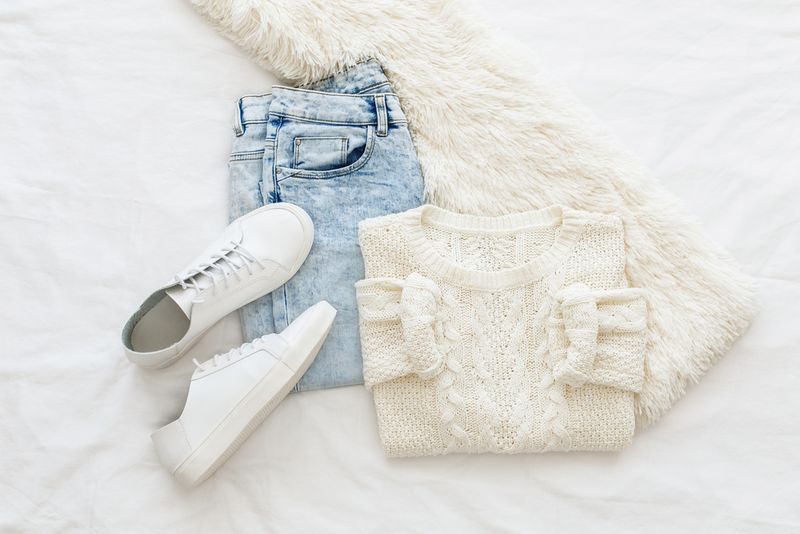 8. Before You Fly: Pack a Reusable Empty Water Bottle
The liquid limitations that you can bring on a plane are strict and that causes many people to think they have to buy water once they're through security! To reduce plastic waste and keep yourself from spending money on water, bring an empty reusable water bottle through security and fill it up at one of the many water fountains throughout the airport. This will help keep you hydrated, which is incredibly important because the high altitudes (drier air) when flying dehydrates you. Fight the temptation to not drink water to avoid using the onboard toilets and drink up. You'll feel better post-flight if you keep chugging back that water (especially if you're planning on a glass or two of wine)!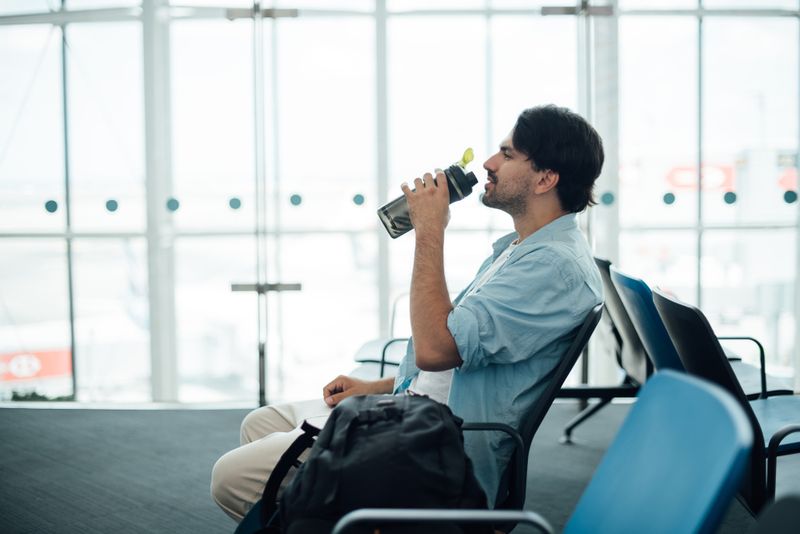 9. Before You Fly: Pack Dry Snacks From Home
Airports are notorious for overpriced and often bland-tasting foods and snacks. But did you know that you can bring dry snacks like trail mix, chocolate bars, or protein bites through security and onto the airplane? However, as always, be sure to check your specific airline and call ahead if you aren't sure. Generally speaking, you don't need to buy food in the airport if you plan ahead, which is great for your wallet and for those with dietary restrictions.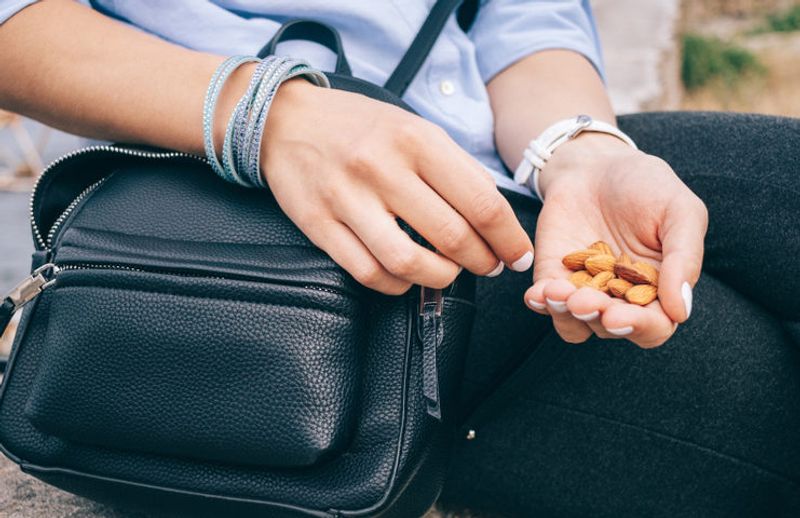 10. Before You Fly: Pack Earplugs and a Sleep Mask
Earplugs and a sleep mask come in handy whether you're planning on trying to take a little snooze in the airport or on the plane and can help block out the constant noise and fluorescent lighting. They're also good to have on hand in case your flight gets delayed or you get stranded in the airport and need to catch some shut-eye. You may be able to buy them from an airport kiosk or from a flight attendant, but you'll pay a pretty penny, so why not just bring them from home?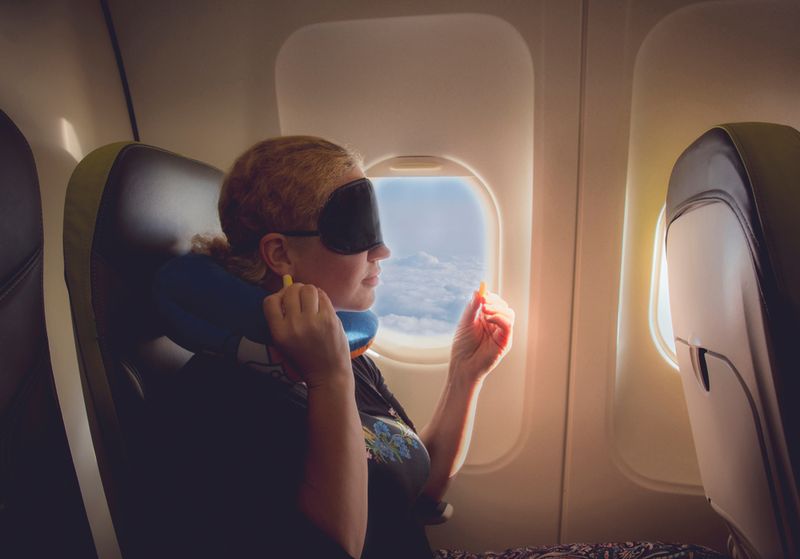 11. Before You Fly: Know Where You're Going
Before you fly, do a quick Google search of the airports you're flying into to get a sense of what they're like. This is important if you've got a layover that you could miss or that could be canceled, leaving you stranded in the airport longer than anticipated. It's important to know if the terminal stays open overnight, and if your connecting flight departure gate is close by (or even in the same building!) as well as what kind of food and shops are available. This may seem like a lot, but it's better to be prepared and have a backup plan in case you find yourself stranded.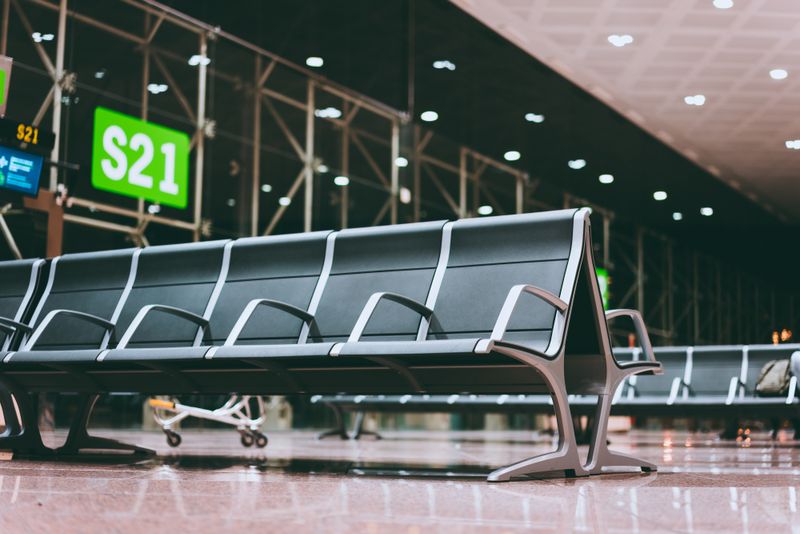 12. At The Airport: Download Your Airline App
You might feel like you've got enough apps on your phone already, but having the free airline app downloaded and your flight information entered is helpful to stay up to date with gate changes, delays, and heaven forbid cancellations. You generally get the updates before they make the announcement and you don't have to worry about missing them – crucial if you tend to have headphones in at the airport. Some airlines have also started using their apps for in-flight entertainment, so if you want to watch a free movie while you're up in the air, be sure to download it while you're still on the ground and on Wifi.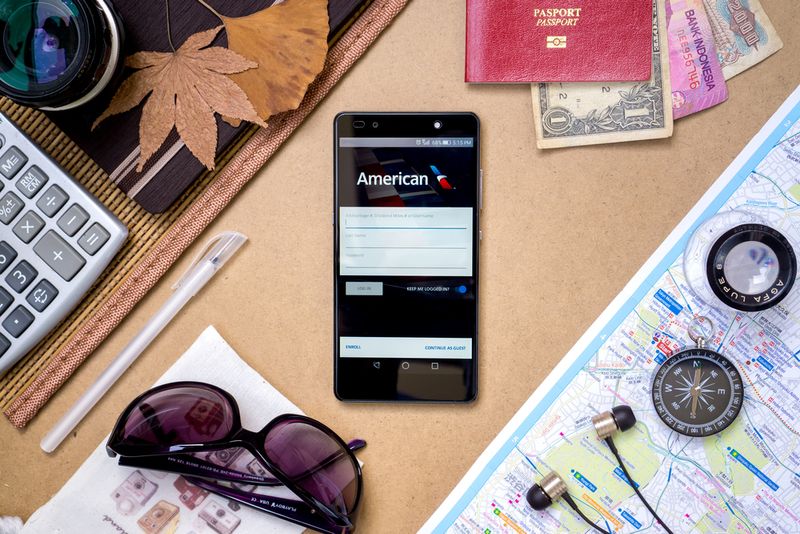 13. At The Airport: Airline Lounge
Did you know that most airlines have VIP lounges in every airport? Did you know that they're absolutely wonderful to stay in? Some people get access to them because they are airline VIPs from flying so much (many business people have this status), but you can actually purchase a day pass for many of them! They offer comfortable seating, peace and quiet, free high-speed Wifi, and in many, snacks and buffet-style meals and alcoholic drinks are included! While you may not choose to pay for this if your layover is only an hour, these lounges are totally worth it if you've got a longer layover or you get stranded in the airport.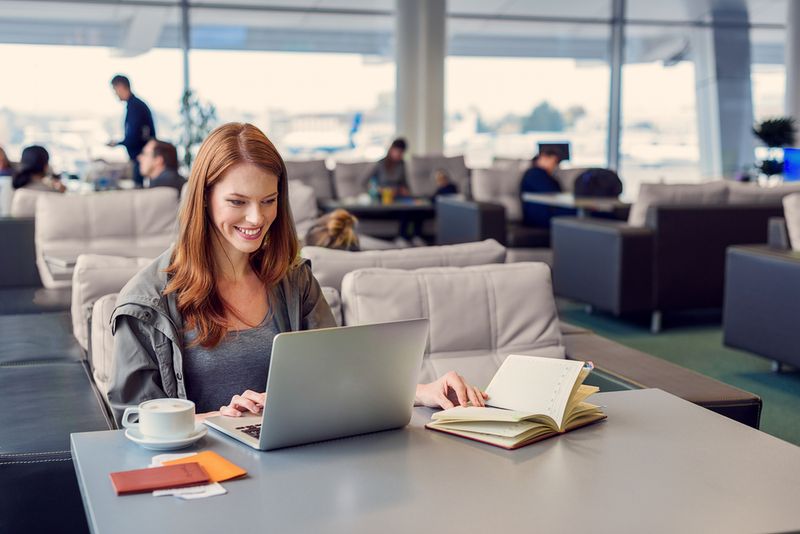 14. At The Airport: Get a Seat Close To The Gate
More people are choosing to only bring a carry-on suitcase and a backpack or purse – a common luggage allowance. This can lead to overpacked overhead bins and requests for people to volunteer to check their hand luggage for free. If that's okay with you, then go right ahead and sacrifice your bag, but many people pack a carry-on so that they don't have to wait at the luggage carousel upon landing. If you want your carry-on to stay a carry-on, grab a seat close to the boarding desk and hop in line as soon as your zone is called. More frequently, the last group of people to board end up having to check their baggage, which adds hassle and time upon landing if you didn't check another bag.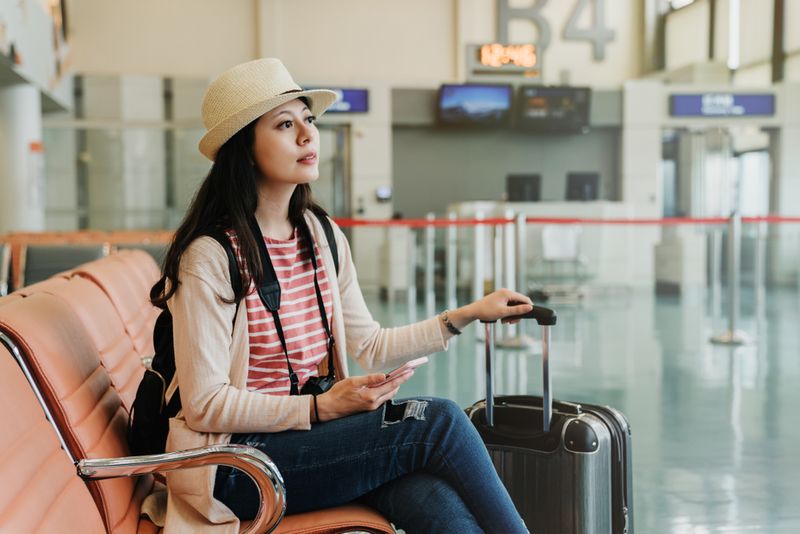 15. At The Airport: Load Leftover Currency Onto a Gift Card
If you've got a small amount of foreign currency left at the end of your trip and there's a store in the airport that you also have at home, load the change onto a gift card. This works especially well if there's a Starbucks, David's Tea, Booster Juice, or Tim Hortons – all shops commonly found in big airports. If you've got big bills leftover, take them back to your bank, but most currency exchanges and banks won't accept small amounts of foreign currency back, so this is a great way to not waste leftover change!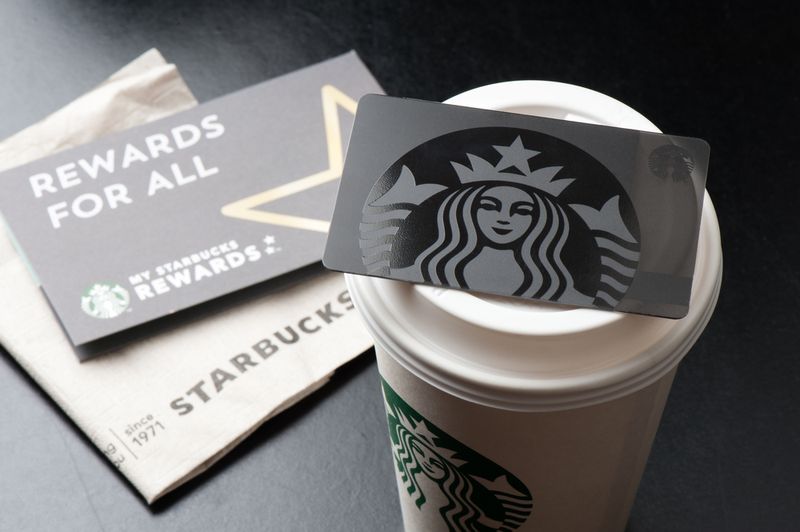 16. On Flight: Snacks and Drinks
Most airlines thankfully still offer complimentary non-alcoholic drinks and small snacks while you are aboard. When they come around and ask what you'd like, don't hesitate to ask for the full can of whatever you're ordering and one of each snack. Most of the time, the flight attendant doesn't care and will happily hand it over, especially if you're polite.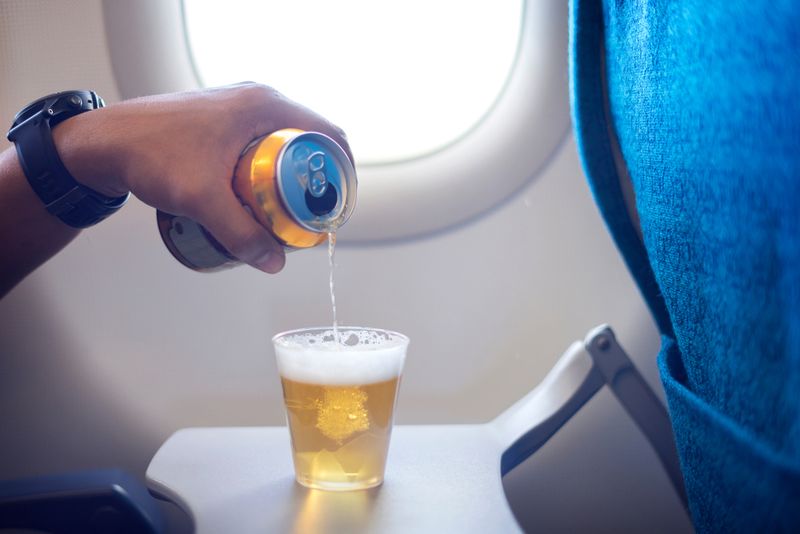 17. On Flight: Moisturize
Flights tend to leave our skin dehydrated and more prone to breakouts. The longer the flight, the worse your skin will be upon landing. Since you can't bring big bottles of cleanser or cream on the plane, use an empty contact lens container and put a little bit of cleanser and cream in each divet. Part of the way through your flight, head to the bathroom and wash and moisturize your face. Bringing a small airplane-sized facial mist onboard and spraying a little bit on every hour can also help keep skin moisturized and may help you feel more alert! Also, bring a face sheet mask to do once you get to your destination to rehydrate even more.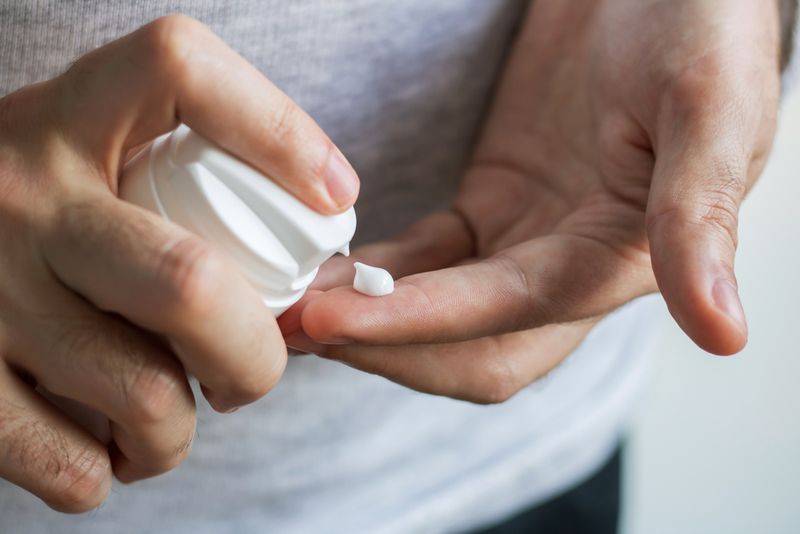 18. On Flight: Peppermint Essential Oil
Another great item to bring on board is a small roll-on of peppermint essential oil (like this one from Saje!). You can roll it onto your temples and neck if you get a headache or have tension, roll some onto your hands and breathe the oil in to clear your sinuses, feel more alert, or help with nausea, and generally just to help with odors. It's a great multi-purpose oil that's perfect for some of the negative health effects of flights. Plus, you'll smell great!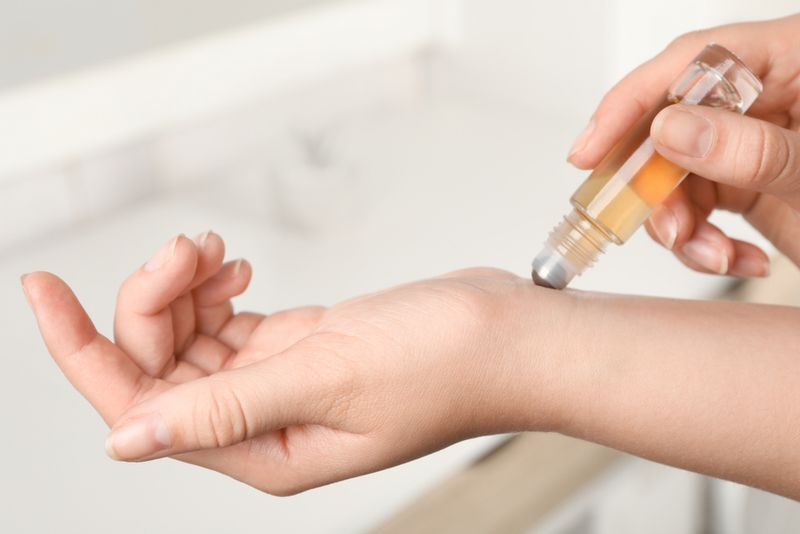 19. When You Arrive: Break a Sweat
Most people are a little bit tired upon landing, even if there hasn't been a time change. You might be tempted to take a nap, but that will most likely just mess up your sleep that night. Getting active and breaking a sweat can combat those sluggish feelings and help you wake up and enjoy the rest of your day at your destination. It can be as simple as a short yoga session in your room, some weight lifting at the hotel gym, or a quick jog or brisk walk outdoors, which doubles as a way to see what's in the area!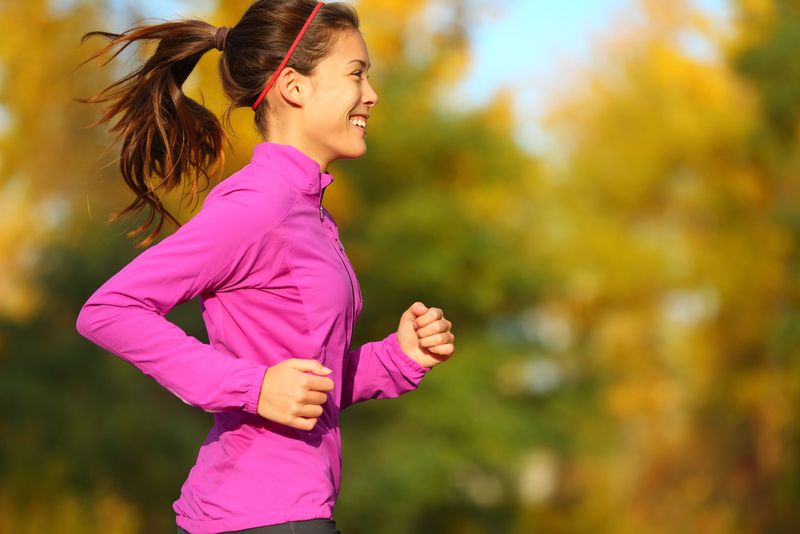 20. Before You Head Home: Online Grocery Shop
Does anybody else try to empty out their fridge before they go on a trip? You never want food to rot while you're away, but this also means you come home to a very empty fridge. A couple of days before you get on your flight to come home, order some grocery staples online from whatever local grocery store offers the service and choose delivery for the day you're arriving back home. That way there's something to eat when you get home sleep-deprived and jet-lagged and you don't need to worry about breakfast, lunch, or dinner the day after.