Perhaps paradoxically, at the same time North Americans have been waging war on carbs and gluten-laden treats, there has also been a growing infatuation with bakeries of all stripes. Of course, not all bakeries are created equal and very few of them are worth traveling far from home for. From traditional European shops to all-American classics, here are 8 world-class bakeries that definitely justify the purchase of the plane ticket, all on their own.
8. Konditori Fågelsången (Uppsala)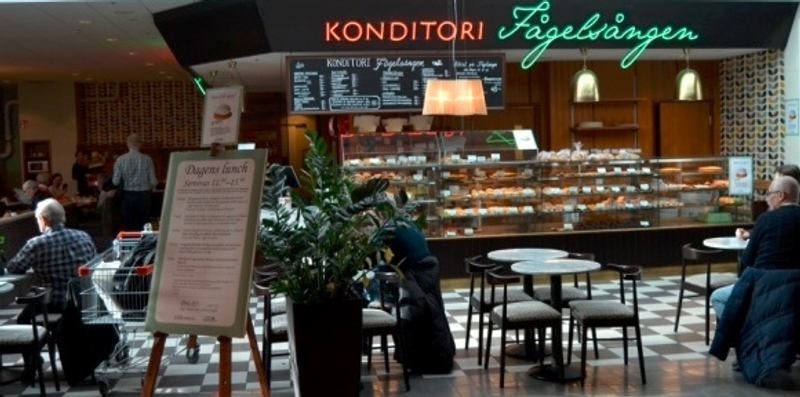 A konditori is a Swedish café and meeting spot that usually serves pastries, in line with the Swedish tradition of fika (a social coffee break). The Konditori Fågelsången in Uppsala, while maybe not as trendy as some of the cafes in Stockholm, was established in 1954 and still bakes their pastries, cakes and other sweets in-house. While it isn't headed by a world-renowned pastry chef or perhaps as innovative as some of the other bakeries mentioned here, Konditori Fågelsången makes traditional treats and makes them well. You're not going to find a better spot for Swedish treats like kladdkaka or prinsesstårta. If you do find yourself here, a traditional Swedish cinnamon roll (kanelbulle) is always a safe choice. A personal favorite is the wienerbröd, similar to American-style Danishes, but infinitely better.
7. Le Panier (Seattle)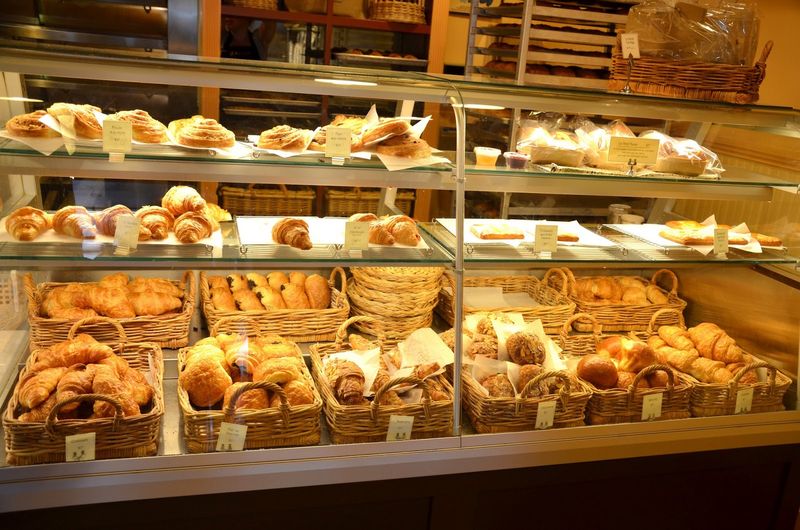 Opened in 1983, this Pike Place establishment is committed to making Normandy-style pastries; the owners still make regular trips to France to ensure they're on the up-and-up with French baking. Given that Seattle's a bit closer for West Coasters than France (or even Montreal), visiting Le Panier is the next best solution. Try the tarte aux abricots, a fruit tart with almond pastry cream and sour apricots, or one of the bakery's own creations, like the Feuilletes: puff pastry with savory fillings like spinach and mushrooms. Macarons, eclairs and friands round out the menu. Le Panier offers seasonal variation on some of their staples too, like their pumpkin macaron, the apple friand and the hazelnut éclair. If you're in Seattle, skip Starbucks and head over to Le Panier instead.
6. Elizabethan Desserts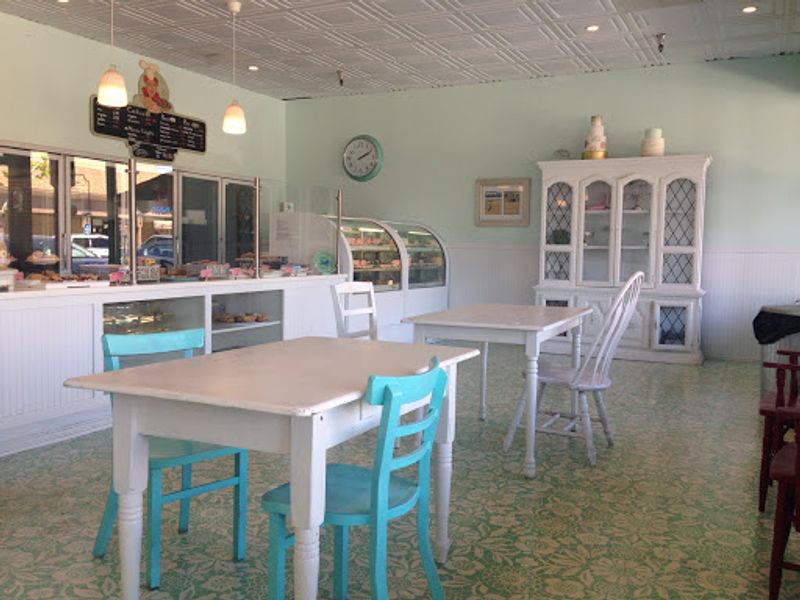 Whoopie pies, cupcakes and homemade Twinkies are features on the menu of classic, 1950s-style American treats available at Elizabethan Desserts in El Camino Real, California. The strawberry rhubarb pie is made with a shortbread cookie crust and the peanut butter in the chocolate peanut butter praline crunch cake is made from scratch. Vintage cookie jars and a mint-and-white palette add to the old-timey feel. Consensus is that the must-try entry is the Louis Gooey Butter Cake Bar; Elizabethan Desserts adds a fruit topping to their version and the classic yellow cake batter that serves as the foundation of the dessert is mixed with cream cheese to create a decadent delight for your tastebuds. The creamy vanilla custard filling rounds out the flavor experience.
5. Bäckerei Balzer (Berlin)
Germans are noted for their rich pastries and desserts: Black Forest cake and what we call Danishes (known as "Vienna bread," after the capital of Austria, in some parts of Europe), as well as German chocolate cakes and bundts are all part of the average North American's catalogue of sweet treats. Many of these treats emigrated to North America in centuries past, but if you want to taste the authentic, you need to get to Germany. The Bäckeri Balzer in Berlin was established in the 1920s and continues to make traditional German treats to this very day, even as other establishments have given way to trendy cafes and shops. The Bäckerie's streuselschnecken are famous amongst locals, and you'll have to arrive early if you want a chance at sampling one; they sell out fast. Apple fritters, bread rolls and buttercake round out the bakery's offerings.
4. Muddy's Bake Shop (Memphis)
Muddy's Bake Shop in East Memphis, Tennessee, has ended up on a few best-of lists, and one trip to the bakery itself makes it clear why. Muddy's is a homey sort of establishment that hands out mismatched coffee mugs to customers perched on vintage furniture. Make no mistake, though: the bakery does it while serving up serious Southern treats, including decadent cupcakes, pies and toffee bars. The Prozac cake, which is 2 layers of devil's food cake smothered with smooth chocolate buttercream, and the Frankly Scarlett cupcakes, which are red velvet with cream cheese frosting, are 2 of the best items on the menu. Other treats include banana pudding, butter cookies and the Nancy's Boy pie, a chess pie with coconut. You can't miss the Shady Wake pie, a classic pecan pie.
3. Bakery Lorraine (San Antonio)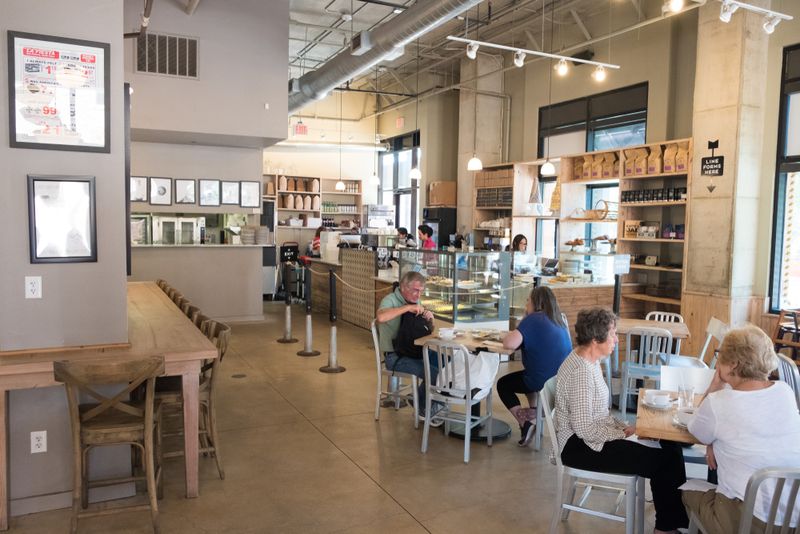 Texas may not be high on your hit list for places with great bakeries, but it should be: Bakery Lorraine is there and it would be a darn shame to miss a bake shop this good. Open since 2012, the bakery has been hailed as one of the best new bakeries in the whole of the U.S., and the shop had already outgrown its original location by 2013. Owners Anne Ng and Jeremy Mandrell take a novel approach to both French and American pastries, ranging from Pop-Tarts to kouign-amann. Most popular are their colorful macarons, which come in a plethora of refined flavors, including dark chocolate lavender, chamomile vanilla, earl grey and pumpkin spice. The menu is ever-changing, based on seasonal ingredients and locally sourced products. If you have a chance, try the fig chevre tarts, which are filled with fig jam and vanilla-flavored goat cheese.
2. Maison Christian Faure (Montreal)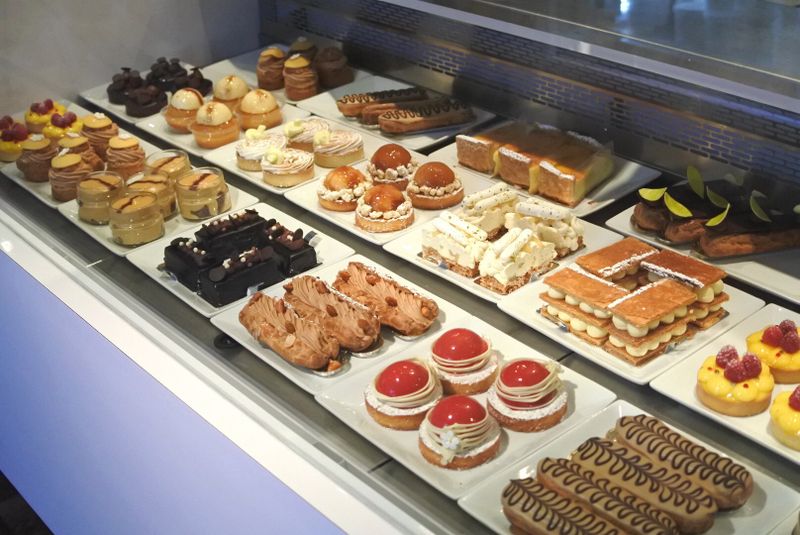 If you want French-style baking without traveling all the way to Paris, a trip to Montreal is on your itinerary. The city has probably more than its fair share of bakeries serving up traditional French treats and New World-twists, like the Montreal-style bagel, but Maison Christian Faure is a standout in a place full of exceptional establishments. Chef Faure maintains his own pastry school in the French tradition, which should give you an inkling about the quality of the pastries available in the shop. Everything is accented by a focus on locally sourced ingredients and seasonal Quebec produce. Enjoy an éclair or a traditional mille-feuille without stepping off the North American landmass. The absolute best menu item is Paris Brest with praline cream. Not feeling something sweet? The shop also has a snack menu and a deli.
1. Dominique Ansel Bakery (New York)
Dominique Ansel, creator of the international sensation known as the cronut, is something of a celebrity chef in the Big Apple, and for good reason. His Soho bakery, located at 189 Spring Street in Manhattan, has a wide variety of delicious goodies up for grabs, including mini-meringues, large cakes, macarons and other gifts. The chef creates a signature item every year; past inventions have included the Frozen S'more and the Cookie Shot. His imagination has earned him the title "Willy Wonka of NYC" and his bakery, opened in 2011, has been named the best bakery in the city by various magazines and newspapers. If you're in the Big Apple, you need to stop by; in fact, you can probably justify traveling to NYC based on a visit to the now-iconic shop alone.