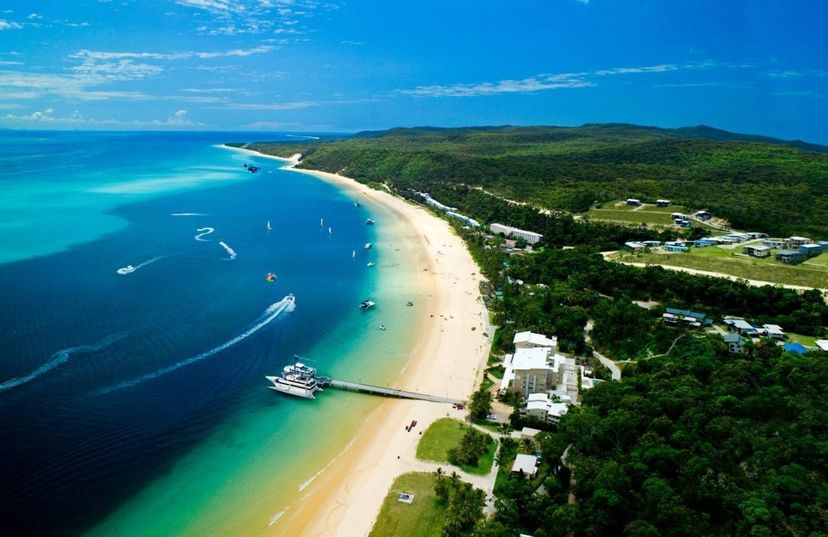 An appropriate Daytripper story for Earth Day 2018 is the day trip I took to the Tangalooma Island Resort on Moreton Island, here in Queensland, Australia. Tangalooma is an ecotourism resort that is doing all kinds of things right.
Located on Moreton Island, about an hour by ferry from Brisbane on the Queensland coast of Australia, Tangalooma occupies the only 2% of the island that is developed — 98% of Moreton Island is protected national park. This is important, because there are a number of species that live here, and whose habitats are being severely threatened by trash and pollution. Sea turtles, dolphins and the quizzical dugong all live in these coastal waters.
Even the Tangalooma resort, and some vacation homes in the developed area, is incredibly understated and not the least bit overwrought. It's a casual, down to earth, easy to enjoy place: no frills, no pretensions, approachable and friendly — much like Aussies themselves. It's the perfect day trip or weekend getaway for people looking for a unique adventure, educational or nature based experience on the island. Protected and treasured, this is nature's theme park where amazing natural encounters are just part of the everyday experience.
The ferry trip to Moreton Island from Brisbane is very enjoyable, about half of it going along the river and half across the bay to the island.
http://tradingplacesglobal.com/wp-content/uploads/2018/04/VID_20180421_111645646.mp4
EarthCheck Sustainable Ecotourism
There are a lot of fantastic activities available, which I'll mention at the end of this article; but the highlight and real draw is Tangalooma's commitment to the protection and preservation of the ecosystem and wildlife of Moreton Island. The resort is accredited by EarthCheck, the world's leading scientific benchmarking, certification and advisory group for travel and tourism.
At the heart of Tangalooma is its Marine Education and Conservation Centre (TMECC), positioned in the centre of two protected environments Moreton Bay Marine Park and Moreton Island National Park, with endangered animals in both areas. Dolphins, dugongs, whales, turtles, rays, marine birds, protected native species and many other species are the focus of interpretative talks and presentations hosted by the centre. A registered nonprofit, the Foundation provides education and fights pollution on every front, from litter and stormwater run-off to sedimentation from land clearing and erosion.
A passionate and dedicated team of Eco Rangers provides a wide range of eco walks, tours and presentations for all ages and backgrounds. These tours are designed to interactively educate people about conservation and the surrounding eco systems. Through education, attitudes can change. People become aware of their environments and are motivated to make a difference.
Wild Dolphin Feeding & Education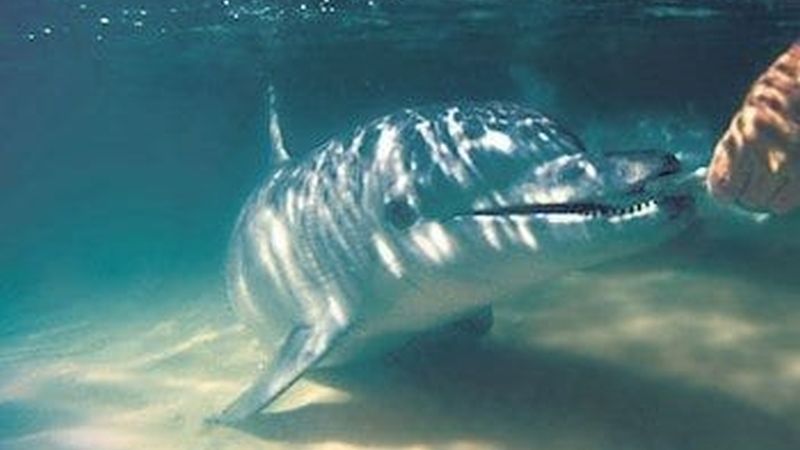 One of the highlights of any visit to Tangalooma is the wild dolphin program. Unknown to many, the dolphins that visit these shores are actually part of two tight-knit family groups. The team here knows each dolphin by sight and name; not because they are tagged — they are wild dolphins, after all, and not controlled or interfered with in any way. But each dolphin's dorsal fin is completely unique, like a person's fingerprint, and they know all the dolphins who live in these waters.
In the ecocentre, in fact, you can see and read a ton of interactive information, including hands-on exhibits geared to kids and a wall with photos and information on each dolphin found here. In our nighttime dolphin feeding, we were approached by Tinkerbell, the bossy alpha matriarch of the pod. We were given a fish each to hold in our left hand, approached very slowly into thigh deep water, and then held our fish under the water. Tinkerbell, who along with about eight other dolphins had been swimming up in the shallow water waiting for the nightly snack, approached and so gently took the fish from between my fingers. Her touch was delicate, almost — what an amazing experience!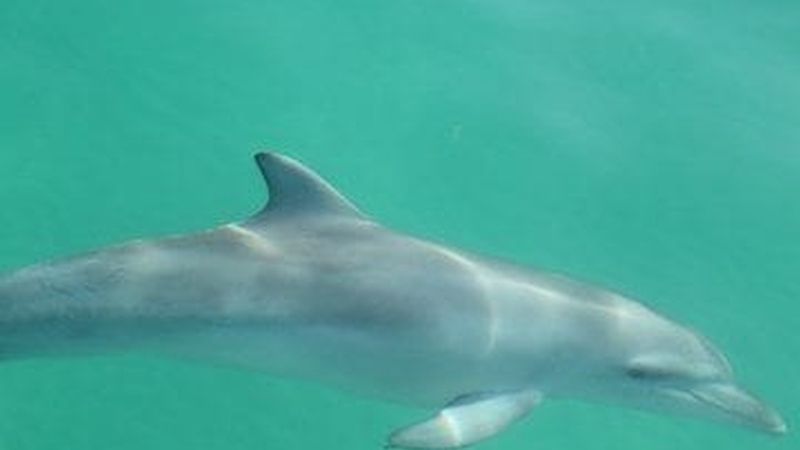 The Dolphin Care Team, consisting of Eco Rangers and dedicated staff, run the program which operates under strict guidelines to ensure the protection of the dolphins.
Other Island Activities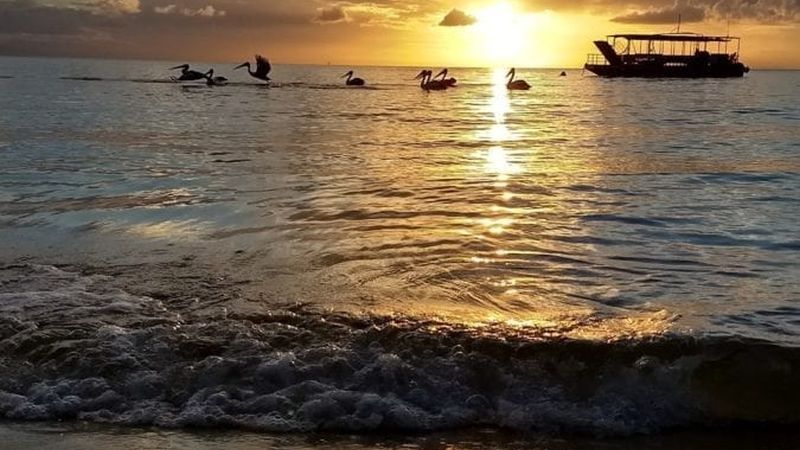 There is so much else to do here as well! I took a beach walk with an Eco Ranger, Jess (who also helped us with our dolphin feeding). Keith went on a sand dune tobogganing tour, which was great fun zipping down the desert dunes at 50 kilometers an hour.
There are kayaks, stand-up paddleboards, snorkeling, parasailing, scenic helicopter flights, quad ATV bikes, and so much more. Free resort activities (available for hotel guests or daytrippers) include two swimming pools, several dining options, a playground and of course, the beach!
My advice is, if you're visiting Queensland then a trip to Moreton Island and Tangalooma Resort are a must do!
Here's a fun video that shows some of the highlights of a visit to Tangalooma: