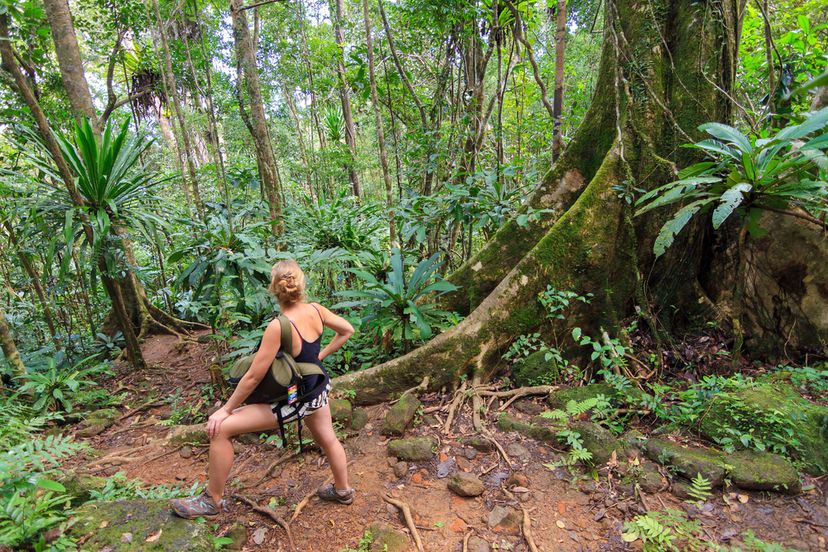 Stare at the horizon for hours; ponder the world; dig your toes in the sand; climb a mountain; gaze across endless forest or ocean–change your perspective and you can change your life, your thoughts, your reality. Escape the masses and experience life without interruptions, deadlines, stress, haste, the media barrage—taste life in its purest form in seclusion where you can hear yourself think. There's merit in vacationing among  company but there's also incredible worth in examining some of the world's most wonderfully secluded destinations to experience authenticity in its finest form.
8. Nauru
The Micronesian island of Nauru in the Central Pacific is just 20 square kilometers and home to less than 10,000 people. There's no lack of anything natural, pristine, and beautiful–Naura is perfectly picturesque, with extensive white sand beaches and endless ocean views. If listening to the sound of water lapping at the shore is about the most activity you're looking for, Nauru delivers. This is one of the least visited destinations in the world but still attracts anyone looking to (literally) get away from it all. The only way to arrive is via flights from Brisbane, Australia once per week on Nauru's charming airline, simply called Our Airline. Despite the remoteness there are a few entertaining things to do: a sheltered dive or relaxing days along the alabaster sands of Anibare Bay is a great option. Buada Lagoon, Central Plateau, and the Parliament House round up the main attractions.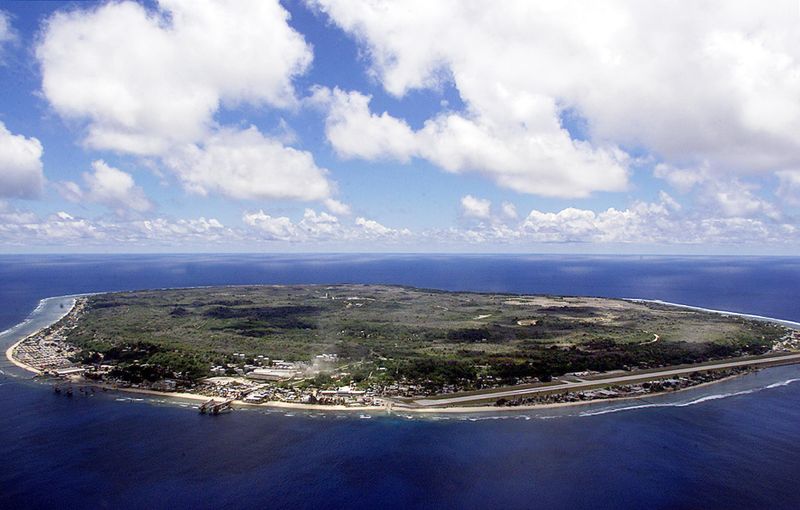 7. Tobago
Tobago is the small, quieter, and more secluded part of  Republic of Trinidad and Tobago, mostly removed from the tourist scene and spanning only 32 kilometers. It's an entirely laid-back kind of place that's so relaxing neighboring Trinidad locals enjoy it as a weekend getaway. Quiet and beautiful, Englishman's Bay is directly out of a film, with a crescent beach, white sand, and nothing strenuous about it unless you get out for a rigorous swim. Snorkel with the fishes and trade the lush, jungle backdrop for underwater scenes or visit Pigeon Point Bay and revel in the simplicity of dining options–you can actually get a rack of ribs here if you want to interrupt your reverie. There are so many engaging ways to break spell of seclusion if desired: beachfront horseback riding, kite and windsurfing, rainforest tours, and the Speyside Hummingbird Gallery are reminders you're not alone.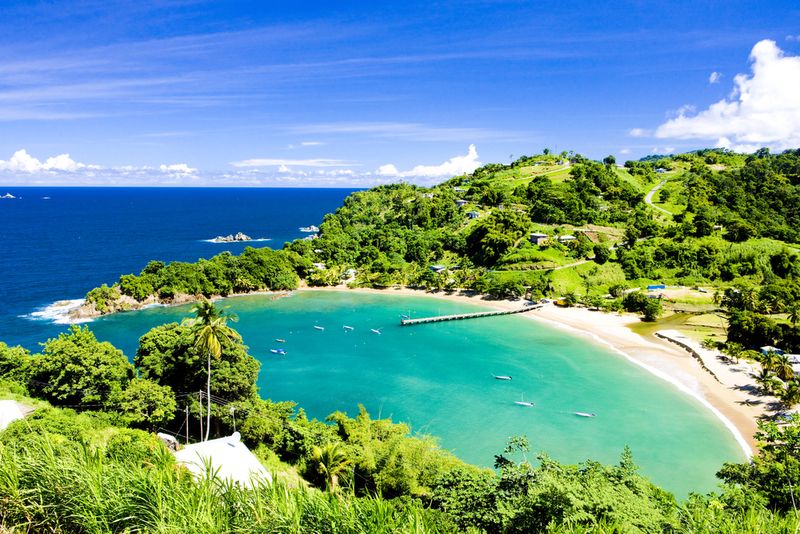 6. Quirimbas Archipelago, Mozambique
Quirimbas Archipelago is a protected national park located near mainland Pemba and off the northern coast of Mozambique. Decades ago, Portuguese trading routes and Arab trading posts prevailed over the seas and today, most of the 34 adjacent islands remain vacant of residents. Natural and cultural heritage is exemplified in Ilhas Quirimbas, all partially connected by coral reefs, sand bars, and mangroves and surrounded by ocean water rich with marine life. Along the flourishing stretch are the islands of Quisiva, Ilbo, and Matemo showcasing pre-colonial Swahili sites and old Portuguese establishments. Sea kayaking and sailing are two tranquil ways to soak in the solitude. If you're not a complete recluse, visit Vamizi island where the day's theme is "relaxing," snorkeling and diving is world class, and the best views include the billowing, white sails of the dhows moving without sound against cerulean Indian Ocean.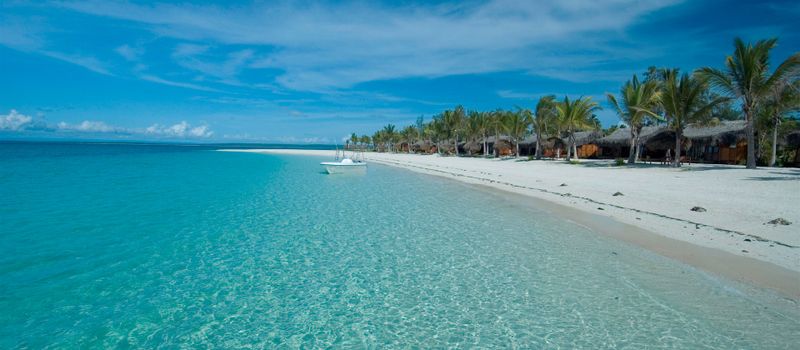 5. Sakhalin Island, Russia
Located on the eastern side of Russia's mainland, Sakhalin Island has been home to indigenous tribes for centuries–currently the only indigenous population is the Nivkh whose language is unrelated to any other on earth. In 1990, tourists were permitted to start visiting the pristine beaches and sparkling rock cliffs but it's still not common to find too many foreigners. Still, this gorgeous island is ideal for escaping the scramble of modern life, shack up in one of a dozen-plus hotels, and relish in a secluded and dramatic backdrop. Getting there isn't exactly straightforward but it's entirely doable: take a cross-continental trip on the Trans-Siberian Railway into Khabarovsk on Russia's east side; ride a hydrofoil to Komsomolsk; hop another train to Vanino and then book an island ferry. Traveling this far-flung place isn't effortless but worth it to vacate the rest of the world for awhile.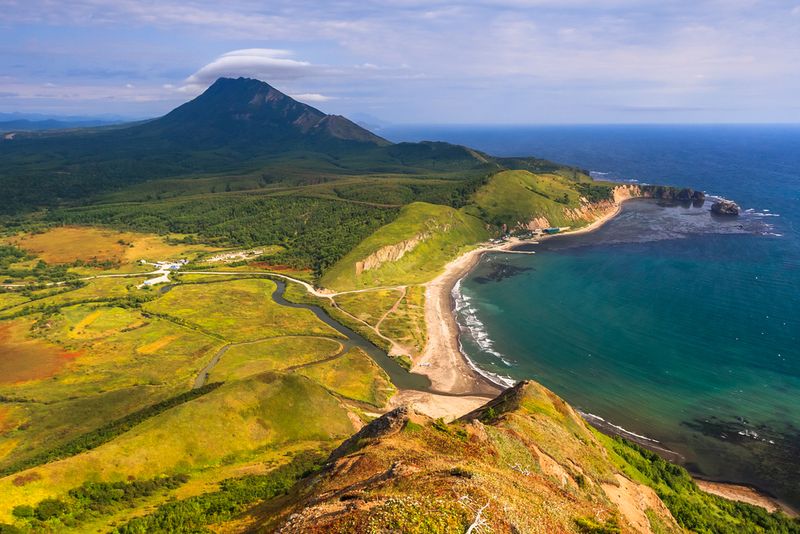 4. Lofoten, Norway
Approaching Lofoten archipelago in Norway is an unforgettable experience: jagged islands extend rocky frames against the horizon like some strange, barbed, island lizard and you marvel at how anyone actually lives here at all in such raw, unfavorable conditions (a small population does and they seem to make it work quite well). Lofoten comprises the main islands of Flakstadov, Austvagoy, Moskenesoy, and Vestvagoy, all distanced by Vestfjorden from the mainland but joined by tunnels and bridges that create easy route to the entire area. Ech island is a sanctuary of scenic villages living under the Auroral Oval laden with protected bays and extensive pastures. Set along one of Norway's picturesque National Tourist Routes, Lofoten showcases the stunning Aurora Borealis, incredible whale watching, myriad adventure sports including kayaking, cycling, and hiking and some remote cottages and cabins ideal for sheltering your inner solitarian.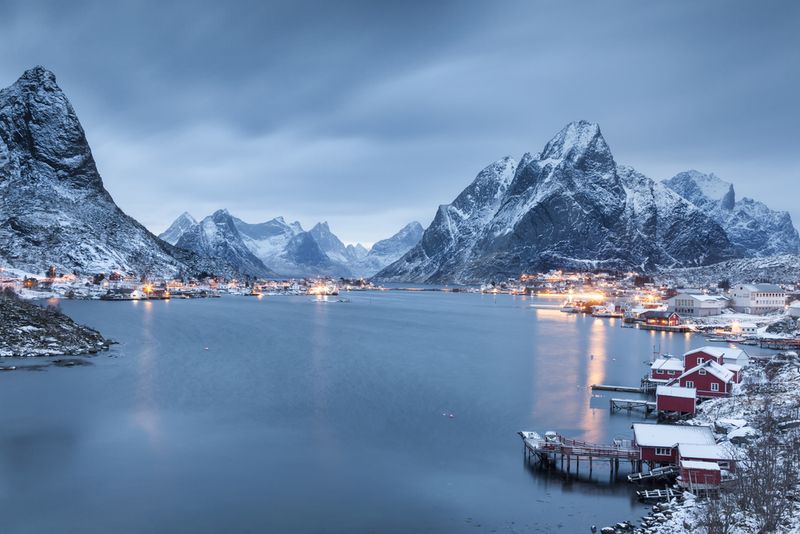 3. Cape York Peninsula, Australia
Cape York Peninsula is a massive, unspoiled expanse of pristine wilderness that exemplifies Australia's position as a sensationally scenic destination with very low population density. Situated on the country's northern edge, Cape York Peninsula is just 128 kilometers south of Papua New Guinea, Australia's closest neighbor. Palm-lined beaches and lush rainforests comprise are found along Cape York's spine which is The Great Dividing Range on the eastern edge–on the west are coastal mangrove and eucalyptus forests and extensive savannah woods. Here, the population is less than 20,000, mostly comprised of aboriginal tribes, and is thought to be one of the biggest swaths of undeveloped land in the world. Cape York's qualities have earned it a reputation among adventure enthusiasts but with many areas difficult to access, there isn't any kind of influx of tourism here and the natural landscape has been very well preserved.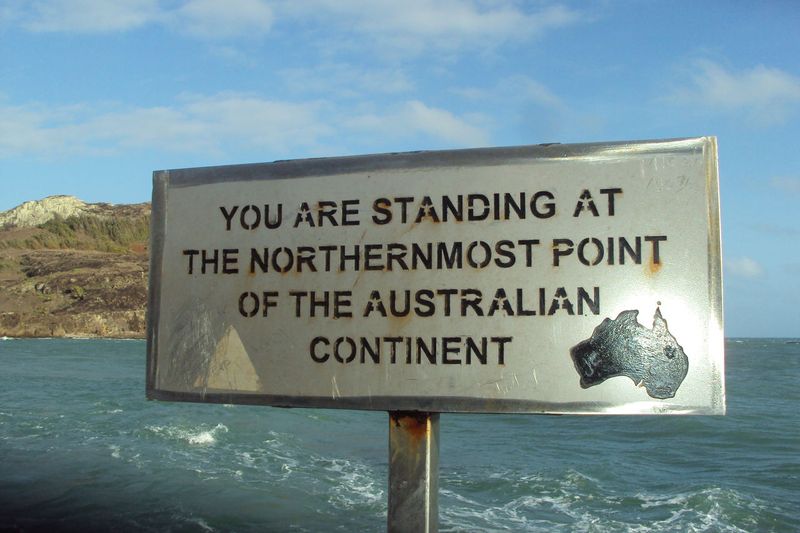 2. Masoala National Park, Madagascar
If living amongst chameleons, geckos, and butterflies sounds better than sharing space with humans, Masoala National Park in Madagascar could be the perfect spot to kick back. Three marine parks, balmy beaches, a pristine shoreline, and over 2,200 square kilometers of protected land are worthy reasons to ditch the daily grind and visit the park. Hiking excursions lead across tree-backed, beachfront paradise for days on end–another great way avoid everything but natural backdrop. Visit Antongil Bay during summer months and see scores of whale pods occupying the sheltered cove, explore sandy stretches and corals within marine reserves, and hike the coastal trail from Alhoatrozana to Antalavia that careens back and forth between rocky coves, golden beaches, and succulent forests–the most impressive stretch in the park. Several beachfront and hidden forest lodges, from basic to upscale, offer shelter from the elements–and whatever else you want to avoid.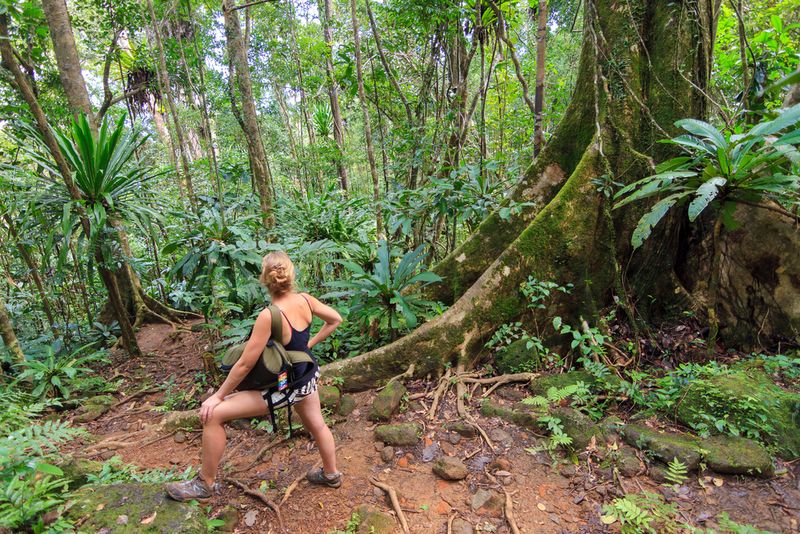 1. Koh Tonsay, Cambodia
On Cambodia's southwest side, 25 minutes from Kep Krong, is Koh Tonsay (Rabbit Island), a sleepy little island with some of the most scenic beachfront real estate in the Gulf of Thailand. Surprisingly,  few tourists visit though access is simple by boat; that surprise is quickly replaced by a daze over the gorgeous backdrop mostly void of residents, short on electricity, and lacking vehicles of any kind. Eight small establishments offer traditional, thatch-roof bungalows which, during the week, are gloriously empty. Though you'll have to share the turf with incoming guests over the weekend, Tonsay is still magnificently quiet and a world away from other Southeast Asian islands in feel. Hammocks, coconut palms, and a few dozen bungalows share the almost-2000-foot beach with a smattering of fantastic seafood joints–this is a place to wile away blissful, effortless days and bask in the beauty of detachment.