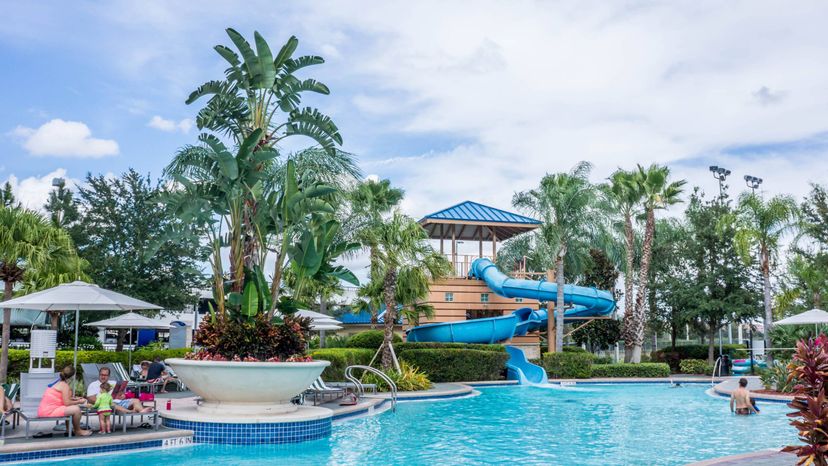 The Bahamas are nothing if not one of the most enchanting islands surrounded by crystal clear waters on all sides. Being such a mesmerizing location, it ranks high up on every tourist's bucket list, which is why herds of travelers flock towards the enthralling destination each year. Therefore, naturally, the Bahamas house a vast swath of hotels and resorts to accommodate the excited travelers. Out of all the many places a vacationer can stay at, Atlantis Casino and Resort seems to be a top choice for most people (provided that they can afford it).
Atlantis is a colossal ocean-themed resort on Paradise Island in the Bahamas. It has more than 3000 rooms along with endless public lounges and sitting areas. The towers holding all the suites and indoor amenities offered at Atlantis are designed in such a way that it encircles a 154-acre waterscape, Aquaventure, which is the leading factor behind the lodge's indisputable popularity.
Aquaventure-as the name suggests is an amalgamation of water and adventure. It's a one-of-a-kind waterpark that holds more than twenty million gallons of water surrounding the many Atlantean-themed mighty waterslides. Moreover, the water dreamland features a mile-long river ride with rolling rapids and wave surges, 20 swimming areas, a spectacular kids' water-play fort, and 11 refreshing swimming pools.
Aquaventure is a splendid water paradise while carrying a tropical environment. If you are lucky enough to land in the Bahamas, you need to experience the rush of adrenaline offered at the non-stop aquatic playground. But if you want a more in-depth description of the most appealing rides at Aquaventure before you plan a visit, then here is a detailed rundown for you.
The Mile-Long Current Ride
The mile-long Current and Lazy River rides offer a thrilling tour of rippling water channels through many tunnels, sea caves, and rapids.
Water Rides
The most iconic and exhilarating waterslide at Aquaventure is undoubtedly the Leap of Faith that (almost) vertically drops water adventurists from the top of the Mayan Temple. It is 60 feet long and carries riders into a glass tunnel submerged under a lagoon containing exotic marine animals.
Another popular waterslide at the aquatic wonderland is the challenger slide. It is an unending twin ride allowing friends to race down the slippery slope to take their excitement up a notch.
Aside from these exclusive slides, Aquaventure offers a bunch of other exciting waterslides for people of all ages.
And the best part about all the winding slides is the provision of water escalators nearby, saving riders from climbing up fleets of stairs.
The Dolphin Cay
Adjacent to Aquaventure lies the Dolphin Cay, where visitors can swim with marine life, interact with sea lions, snorkel, paddleboard or try any other water activity from the exhaustive list of choices.
Atlantis on Paradise Island is an upscale resort that comes with a fat price tag, but the fun it offers is worth every single penny. If you can afford to plan a trip to the Bahamas, then you should consider saving up to experience absolute luxury at Atlantis Casino and Resort.