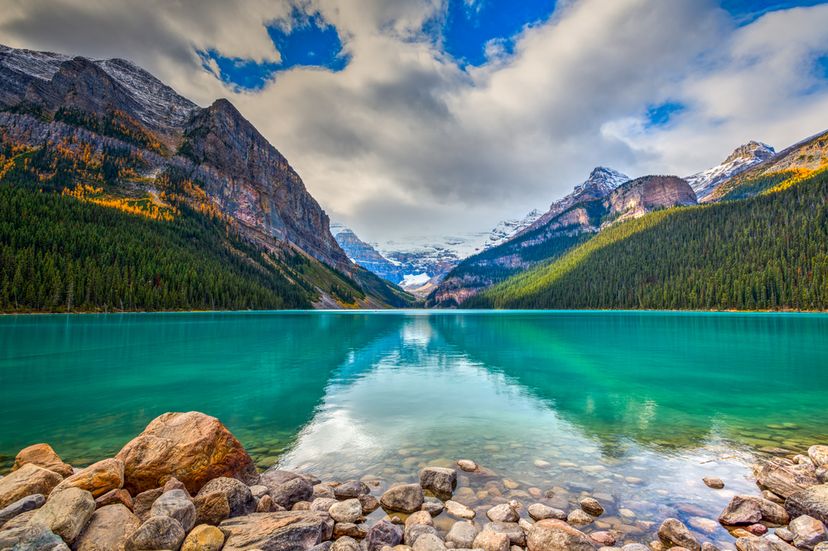 Cowtown, as it's often referred to, it's absolutely jam-packed with things for kids and it's no wonder so many families choose to visit the beautiful province of Alberta. From the epic mountains that offer exceptional glacier lakes and hiking to the incredible zoos and malls, this province offers something for every age. Discover the awesome dinosaur museum, the annual Calgary Stampede and more with these 7 awesome things to do with kids in Alberta.
7. Experience the Calgary Stampede
It is one giant party that takes place every summer and provides enough entertainment for kids to tire them out, both physically and mentally. The Calgary Stampede is for adults too but the big focus is on families here. There are endless rides, midway games, fried foods such as Oreo cookies and chocolate bars, livestock shows, a rodeo, pancake breakfasts and more.
The Stampede Parade is a favorite among little ones as the World Champion Calgary Stampede Showband leads the parade, followed by beautiful floats, marching bands, riders, celebrities and more. Visit the Indian Village, play a couple games of ring toss, get your picture taken under a giant cowboy hat and have fun until the cows come home.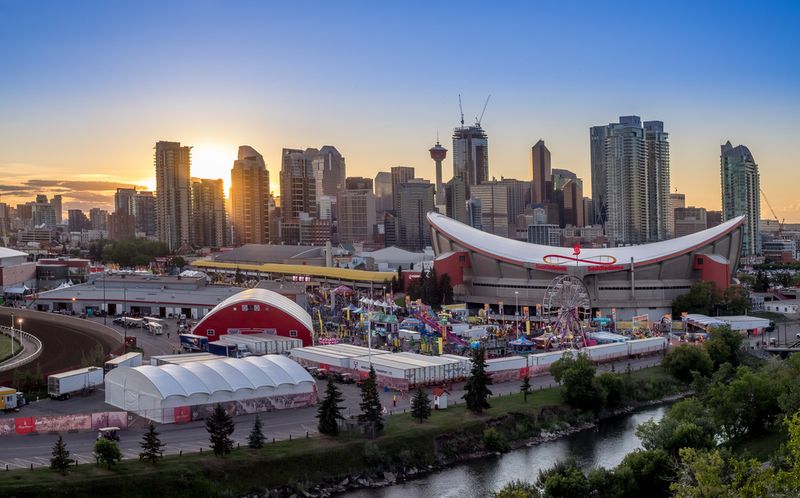 6. Go Caving
Discover the secrets of underground caves when you head to Canmore to dive deep into the Rat's Nest Cave; a wild undeveloped cave under Grotto Mountain. Discover a cave in its natural state where there are no handrails, no walkways, and no lighting installed. Discover breathtaking chambers of stalagmites and stalactites, lit by only the light on your helmet. There are a few different options depending on the age of your kids.
The Adventure Tour is one of the most popular, with a minimum age of 12 and runs a total of 6 hours long, with 4 hours spend underground. If your kids are younger than that you will want to book the Discovery Tour, a short 2-3 hour tour that includes a catch and release fossil hunting activity, wildlife tracking and a visit to the cave.
5. Travel to Drumheller
It is here where the famous Royal Tyrrell Museum is housed, a museum dedicated to the study of dinosaurs and where children can come face to race with real fossils. The museum features over 40 dinosaur skeletons, numerous kid's programs and fun hands-on activities including fossil casting. This museum also happens to run a very cool 60-minute guided hike called "Seven Wonders of the Badlands" where the guide will take you through rocks that tell stories, ancient giants and those mysterious popcorn rocks that are seen everywhere.
After spending some time at the museum make sure to head to the Hoodoos- the unique rock formations that are over 70 million years old. They cannot be climbed but feel free to explore the surrounding areas and marvel at these crazy looking rock configurations.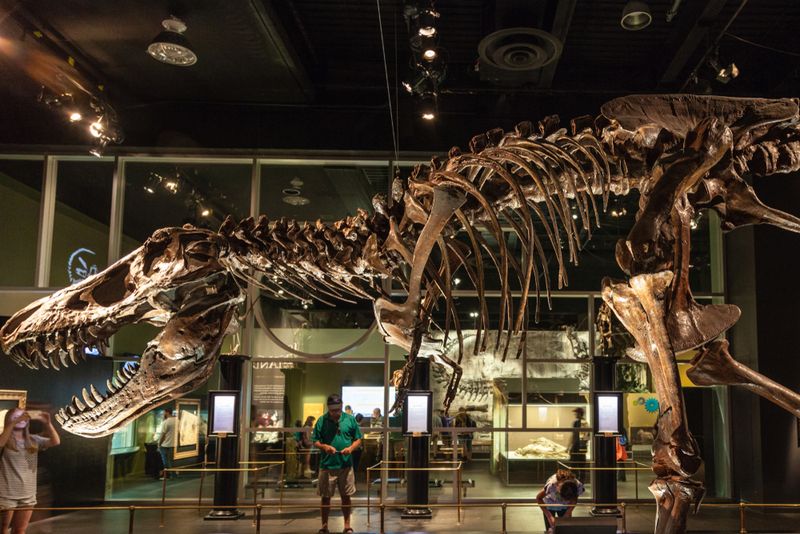 4. Take a Jasper Raft Tour
A unique way to experience Jasper National Park is to take a scenic float trip down the Athabasca River, a designated Canadian Heritage River. Here all families need to do is sit back and enjoy the ride as a licensed guide provides commentary on the human and natural history of Jasper. Navigating the same route used by fur traders over two centuries ago, the guides will do all the rowing for you!
The trip is about 2.5 hours and covers 16km, passing through gentle rapids and calm stretches allowing you to take in the spectacular scenery around you. Make sure to keep your eyes peeled for wildlife such as moose, wolves, mountain sheep and bears. This trip is truly designed for families, as anyone aged 2-99 years are welcome. Tours do operate rain or shine and a poncho will be provided if necessary. Enjoy Jasper from a different view and relax while someone else does the paddling and the talking.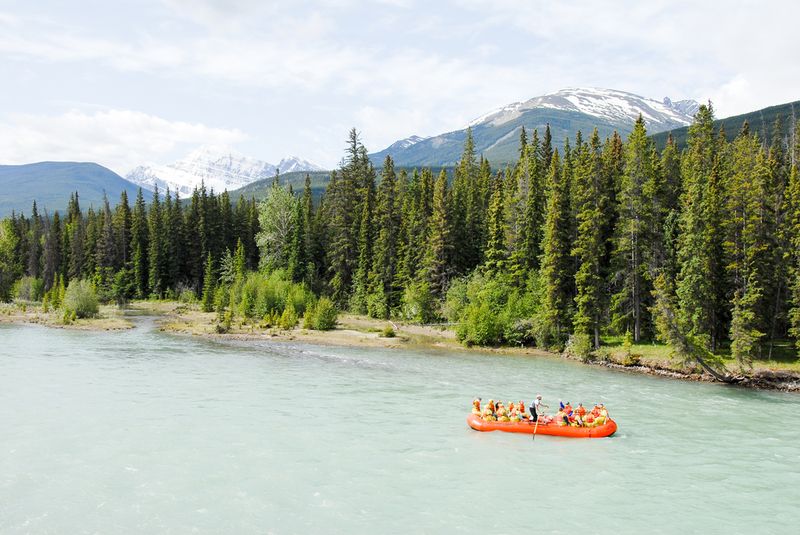 3. Explore Lake Louise
Located within Banff National Park, Lake Louise is the perfect destination for families looking to get outdoors. This emerald green lake is absolutely breathtaking to look at and the region has a range of hikes for families. Whether you want an easy lakeside stroll or a steeper ascent, you can find it here. While you are here make sure to take a ride on the Lake Louise Gondola which takes visitors up Mt. Whitehorn offering spectacular panoramic views.
If you are lucky, the kids might just spot some grizzly bears or elk during the summer days. Ascend either on a ski lift, or a closed gondola, best for younger kids. If you have slightly older kids who are more interested in hitching a ride along the lake, make sure to book an awesome horseback tour that will give spectacular views of the colorful lake.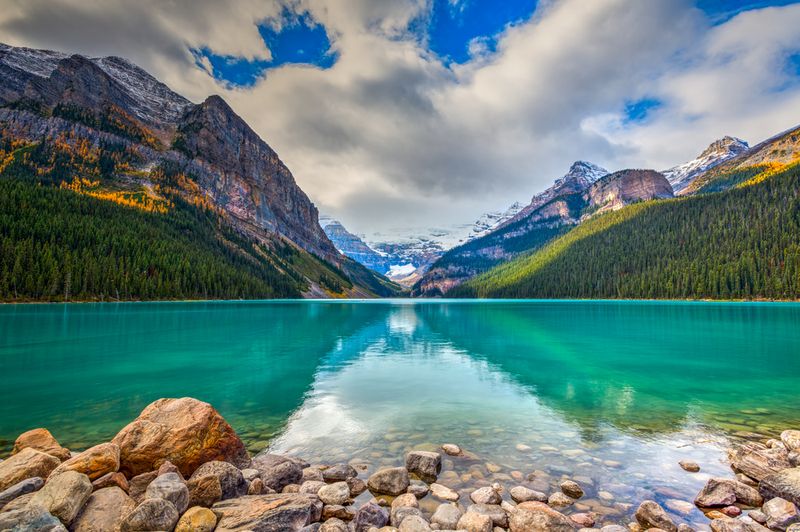 2. Visit the Calgary Zoo
The Calgary Zoo is a magical place, one where kids can come face to face with animals. A place that gets lit up with twinkling lights in the winter and that feature numerous outdoor exhibits in the summer. It is a zoo that took a huge hit during the flood and has rebuilt itself into a family-friendly attraction that is definitely worth checking out. What is nice about this zoo is there is a lot of things to see and do packed into a smaller space, meaning less walking for the little ones.
But don't kid yourself, there are still plenty of animals to marvel out including lions, giraffes, gorillas, tigers, monkeys and more. And then there is the magnificent Penguin Plunge display. One of the best in Canada, this display gets you so close you could reach out and touch the playful penguins (No touching is allowed though). Watch them as they dive, splash and interact with visitors in this awesome exhibit. Trust us, the line up is worth the experience here.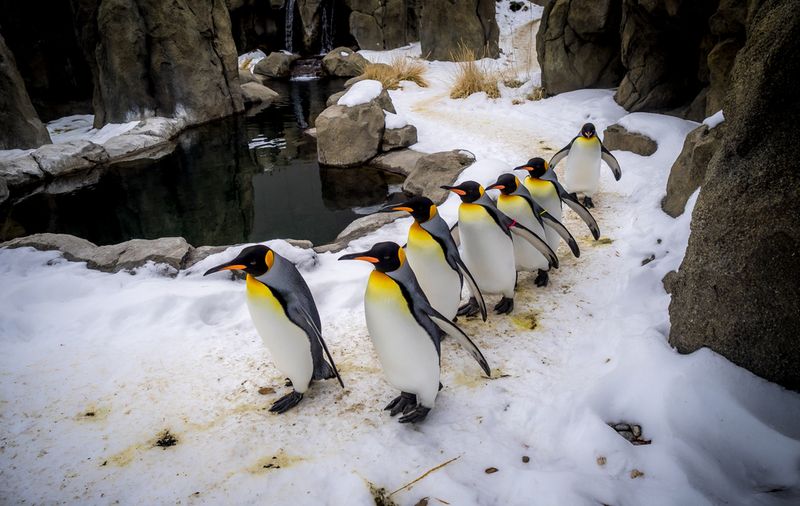 1. Play at the West Edmonton Mall
The West Edmonton Mall is literally a kid's paradise, absolutely loaded with attractions that cater to any age of kid (we can't promise the parents you will ever get your kid to leave here). To start off with, let's talk about World Waterpark that houses the largest indoor wave pool and more than 17 unique waterslides and play features. Did we mention the simulated surfing attraction as well?
Then there is Galaxyland, the world's largest indoor amusement park that features more than 24 rides and play areas for all ages. A challenging 18-hole mini-golf course, a professional sized ice rink, an underground aquarium and a bowling alley are just a few more of the exciting things that happen at this mall.