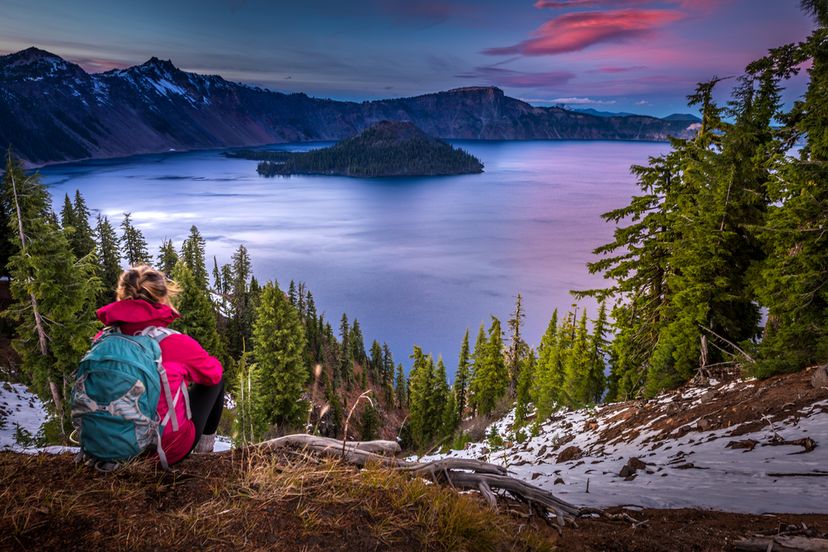 Oregon is truly a visitor's paradise, offering an abundance of things to see and do. But its not just grownups who have a great time in this state. There are a plethora of fun things for kids too, and we aren't just talking your typical science centers and zoos. The state of Oregon encourages you to get outdoors with its towering ski hills, outdoor adventure centers, national parks and outdoor markets. You won't find the kids telling you they are bored with any one of these 7 awesome things to do in Oregon.
7. Ski at Mt. Bachelor
Central Oregon's most eligible ski gem Mt. Bachelor rises impressively over the high desert's lava beds and pine forests. It hosts the highest-elevation ski runs in Oregon at just over 9,0000 feet and features 88 runs, seven high-speed quad lifts and a host of other activities that cater to the entire family. There are daily lessons to sign the kids up for, as well as adult lessons for the grownups.
If the kiddos don't feel like strapping on the skies or snowboard, why not head over to the Snowblast Tubing Hill where kids and adults can slide down the 800ft hill. There are also free interpretive tours with a forest service naturalist on snowshoes. For something a little different why not head over to Oregon Trail of Dreams, a company offering winter sled dog rides. In the summertime Mt. Bachelor offers kids bike camps, disc golf, scenic chairlift rides and hiking.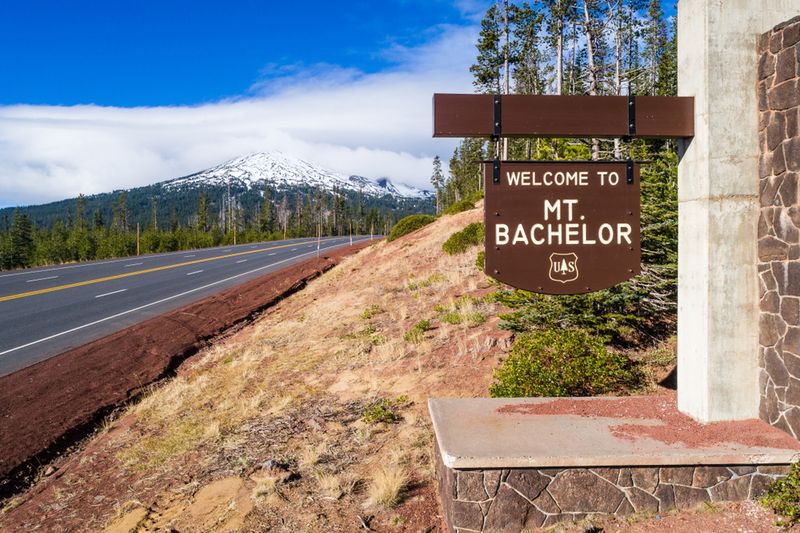 6. Explore Crater Lake National Park
Traveling to Crater Lake National Park with kids is one serious volcano adventure that will thrill both the kids and the adults. The color of the water will surprise you, as it shines a brilliant blue, due to the fact that no streams flow into it and there is no sediment or other things to cloud the water. Head to the Rim Village Visitors Center where the kids can grab Junior Ranger booklets and check out the junior ranger activities that happen throughout the day.
Take the Rim Drive which offers many different outlooks as it loops around the lake, just make sure not to stop at every outlook as the kids will get bored. The two-hour boat trip around the lake is the perfect activity for kids, as they will learn about the different formations and history of the lake, or head to Cleetwood Cove which has access to the Lake, just beware the water is cold!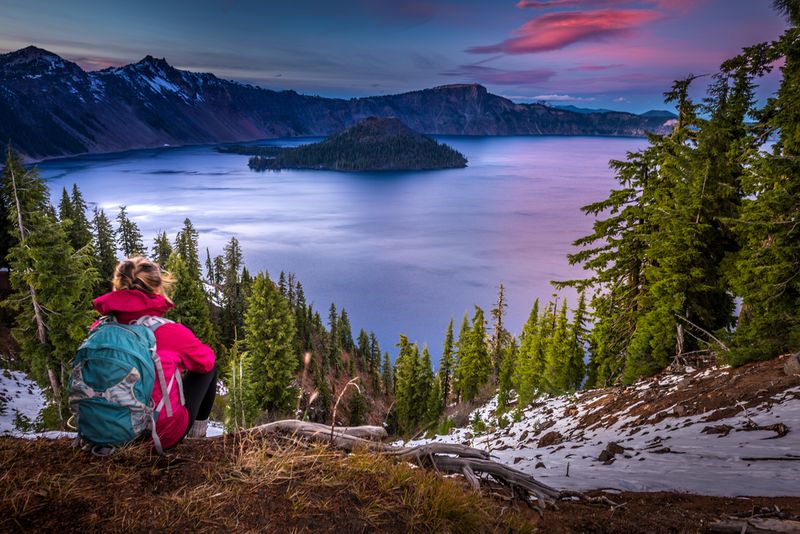 5. Play at Cannon Beach
This beautiful beach is known as the gem of the Oregon Coast, beckoning visitors from all over the world, along with a slew of locals who come to play here. The massive beach is a total of nine miles long and provides visitors with views of the Pacific Ocean and incredible sea stacks, including the iconic 235-ft. Haystack Rock. Cannon Beach is also full of tide pools featuring crabs, sea stars and other fascinating specimens.
Bonfires are popular amongst locals and visitors when the sun starts to fade and it's an epic spot to watch a colorful sunset. In the sleepy town of Cannon Beach, visitors will find a handful of restaurants, galleries, cafes and a quaint small town feel.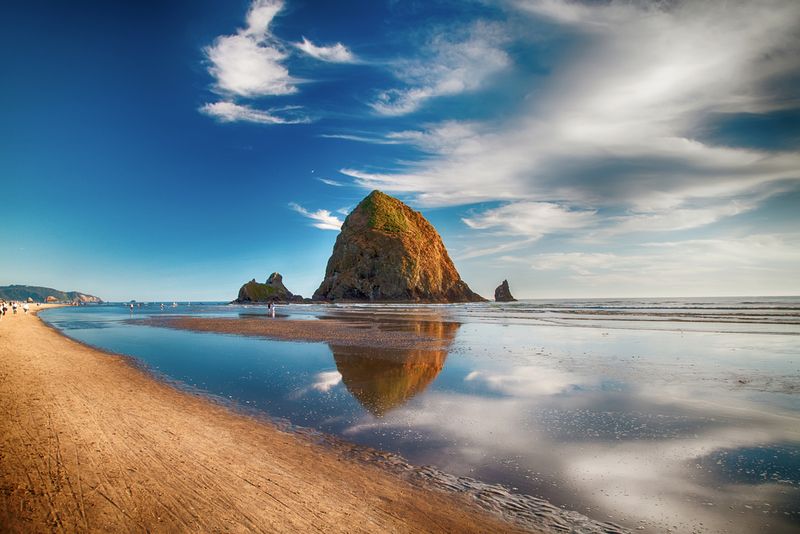 4. Shop at the Portland Saturday Market
Head to the beautiful city of Portland where craft beer flows freely and the people are friendly. But there is more than that here in this wonderful city, including a plethora of awesome things to do with the kids. Besides the typical playgrounds and child-friendly activities, the Portland Saturday Market offers families the perfect outdoor outing. It is the largest continuously operated outdoor market in the United States.
This outdoor arts and craft markets are packed full of street entertainers, magicians and plenty of food trucks. Kids activities vary from week to week but include things like visitors from the Oregon Zoo, face painting, a puppet theatre and more. The main stage features a variety of local musicians and entertainers each week.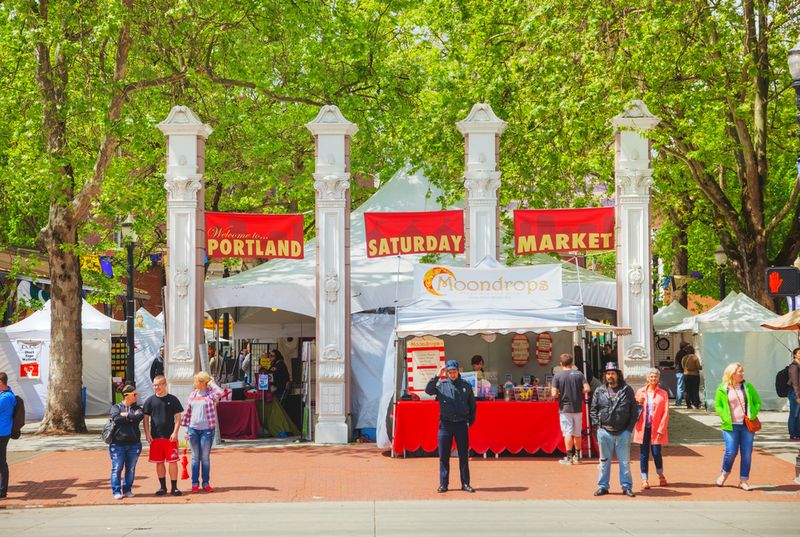 3. Explore Mt. Hood
There is endless fun for kids in the Mt. Hood area whether you are heading here in the winter or summer. Summertime brings free fishing clinics and guided hikes in the Mt. Hood National Forest, along with thousands of miles of hiking trails, with plenty of them family-friendly. Trillium and Frog Lake are the perfect canoe or kayak destinations and there are plenty of shops that offer rentals to visitors.
The Mt. Hood Adventure Park is open both summer and wintertime and provides endless hours of fun for all ages. In the wintertime plan on the kids sliding down the hills on tubes, riding kiddie sized snowmobiles, and an indoor heated play zone. In the summertime at this resort kids will have a blast mountain biking, bungee trampoline jumping, mini-golfing, rock climbing and more.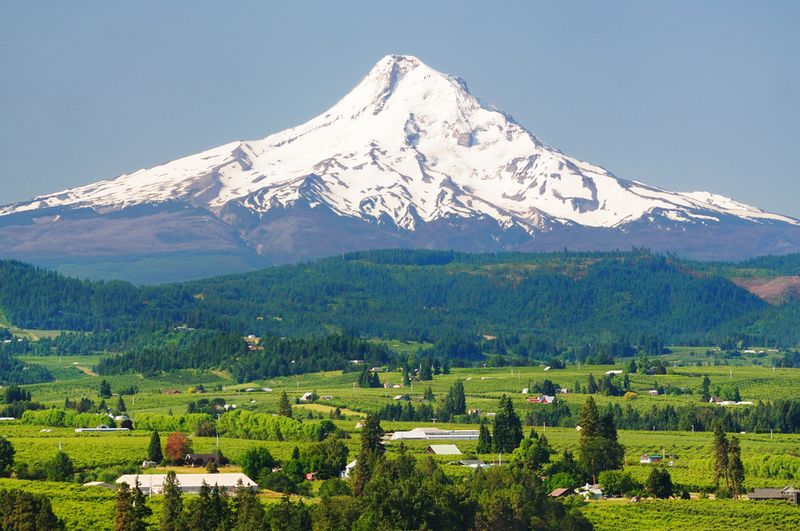 2. Visit Oregon Dunes National Recreation Area
This 32,000-acre wonderland was created by ocean currents mixing with powerful winds, turning this landscape into more sandy hills and valleys then you can ever imagine. It is the largest expanse of coastal sand dunes in North America and there is no place like it on earth. Wind-sculpted dunes tower over 500-feet above sea level and provide a playground like no other.
Thousands come to drive these sands, whether on a motorcycle, quad 4X4 or sand rail. There are numerous rental shops in the area in case you don't happen to have your own off-road vehicle. Besides whipping across the dunes, there are a plethora of other activities here such as hiking, fishing, canoeing, horseback riding, and camping. With over 30 lakes, ponds and streams and some awesome coastal forest to explore, get outdoors and enjoy the fresh air.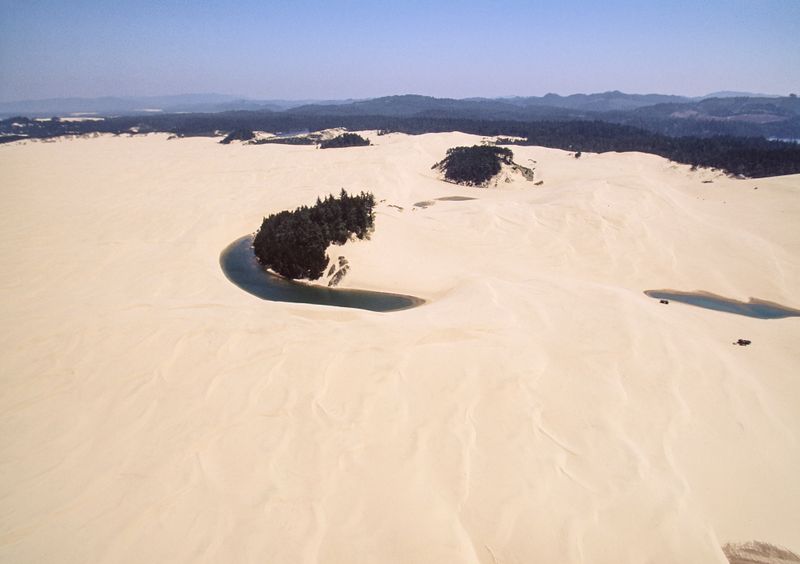 1. Whitewater Raft on the Deschutes River
There are plenty of outdoor adventures to be had in Oregon, especially when it comes to the town of Bend. From this town, families can book an exciting whitewater rafting excursion on the Deschutes River. Sun Country Tours have been running whitewater rafting excursions since 1978 and offer a number of family-friendly rides.
The Big Eddy Thriller is a favorite amongst families as the little ones don't even have to paddle! Splashing through rapids that range form class I to class III, there is plenty of float time in-between for little ones to catch their breath. You will get all the gear you need, experienced guides, life vests and one heck of a good time!