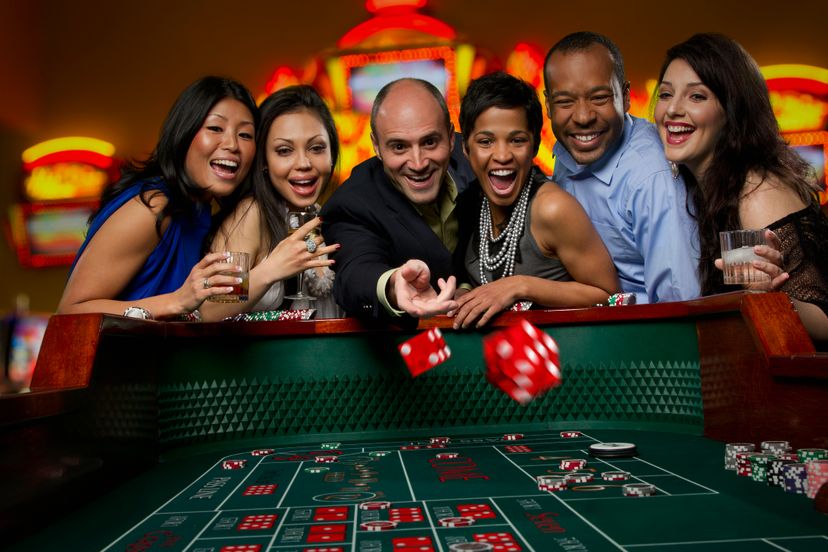 Sure you can gamble online but nothing compares to visiting some of the world's best casinos where you can marvel at their breathtaking decor, impressive gaming tables, and thrilling slot machines. You will certainly find some of the world's best casinos in Sin City and other popular gaming destinations like Monte Carlo but there are plenty of other great places across the globe that are waiting to be discovered by you. Before you pack your bags to make your bets check out our list of the best casinos in the world. 
Marina Bay Sands, Singapore
Marina Bay Sands located in Singapore is the most profitable casino in the world. This extravagant casino is placed right in the middle of a shopping mall so you won't have to go far to spend your winnings! The casino features 1500 slot machines, 600 gaming tables, and breathtaking decor that creates a luxurious atmosphere. If you're a tourist visiting Singapore, you can enter the casino for free. That said, residents of Singapore have to pay $100 to enter so be sure to bring proper identification such as your passport to prove you're not a resident.
Hôtel de Paris and Place du Casino, Monte Carlo, Monaco
There is no casino more magnificent than the Place du Casino in Monte Carlo. This casino-hotel establishment is the quintessential Monte-Carlo destination, with all the grandeur and brilliant style that Monte-Carlo stands for. The glamorous gambling house has been featured in multiple James Bond movies such as Casino Royale. Once you've bet your luck at the casino you can ascend up a flight of stairs that will lead to the impressive lobby of the Hôtel de Paris. From the breathtaking sculptures to the marble colonnades, and crystal chandeliers, it's easy to see why this is one of the most impressive casinos and hotels in the world. The hotel also has special access to Monte-Carlo Beach Club's private beach, Monte-Carlo Country Club, the Golf Club, and the Thermes Marins Monte-Carlo. You'll have your fill of fun and relaxation. 
Trump Taj Mahal, Atlantic City, United States
This unique Indian-themed casino is located right on the boardwalk of Atlantic City. Marvel at the breathtaking decor from the dazzling chandeliers, pointed domes, and stone elephants, all envisioned by Donald Trump. It includes 2,248 rooms and is famous for its excellent poker tables and tournaments. There is plenty of fun to be had from the smoke-free poker room to the exclusive high limit gaming salon. When you get hungry visit the resort's Hard Rock Cafe.
Casino-de-Charlevoix, Pointe-au-Pic, Canada
This casino is located in French Canada, near Quebec City. It is a perfect destination for casino enthusiasts who appreciate the breathtaking scenery of the Laurentian Mountains. Get ready to have fun at this casino because they have everything you need for a thrilling evening of gambling. The casino boasts a wide array of games from poker to blackjack, baccarat, roulette, slot machines, and more. When you get hungry you can eat one of the three restaurants in the hotel. We highly recommend Le Saint-Laurent which welcomes you every night of the week with an a la carte menu featuring fresh regional ingredients. Though it has only 405 rooms, Casino-de-Charlevoix's unique castle-themed architecture and 27-hole outdoor golf course make it quite popular with tourists.
Harrah's New Orleans Hotel & Casino, New Orleans, United States
Harrah's New Orleans Hotel & Casino is located in the heart of New Orleans, near the Mississippi River. The casino boasts the latest and hottest games in slots, video poker, and table games. Plus there is plenty of other entertainment and restaurants to keep you entertained during your stay. The casino and hotel feature the same style as New Orleans' historic French Quarter and includes 450 gaming rooms. During Mardis Gras, Harrah's is an extremely popular destination! It even survived the ravages of Hurricane Katrina and remains open today.
Casino Lisboa, Macau
Casino Lisboa in Macau is a hotel-casino complex with 927 gambling rooms It is located in close proximity to other major casinos, including the Wynn Macau which also happens to be one of the world's best casinos. The Casino Lisboa is known for being the best poker establishment in Asia and features a huge tournament each year. The hotel boasts close to 1,000 rooms with luxurious amenities so you can feel pampered and relaxed. Be sure to check out the hotel's dining experience that offers gourmet dishes as well as an impressive wine collection of over 17,000 labels shared between the restaurants and lounges. 
MGM Grand Las Vegas, United States
The MGM Grand located on the famous Las Vegas Strip has become a renowned landmark and is worthy of a visit. This casino is well-known for poker but what really draws in its visitors is its sports betting facilities. There are 60 large plasma tv's where you can bet on American football, boxing, martial arts, and soccer. But all that gambling is going to make you hungry so make sure you grab a drink and snack from the bar! Further, The casino was even featured in the 2001 film, Ocean's Eleven. MGM Grand Resorts features more than a casino, guests can enjoy one of their 4,996 luxury rooms and extravagant amenities such as a relaxing spa treatment, 6.5-acre pool complex, gourmet dining experiences, and more! 
Wynn Macau, Macau
Wynn Macau is a luxury casino and hotel resort located in Macau, Special Administrative Region of the People's Republic of China. The resort first opened in 2006 but then added a second tower, Encore in 2010. Today, the casino and hotel resorts boast 1, 008 accommodations. Besides its highly acclaimed gambling facilities, the Wynn Macau also offers fine dining to its guests and houses luxurious shops, like Christian Dior, Gucci, and Louis Vuitton.
Foxwoods Resort Casino, Connecticut, United States
Connecticut may not seem a likely location for one of the best casinos in the world, but the impressive Native-American themed rooms of the Foxwoods Resort Casino are definitely worthy of this list. In fact, Foxwoods casino is the second largest casino in America. The casino boasts 350, 000 square feet of gambling space including 380 gaming tables, 6,300 slot machines, and a magnificent bingo hall that can entertain up to 5000 players. In addition to the casino, Foxwoods' also features 38 restaurants, two golf courses, and plenty of luxurious suites with private butler service. 
The Venetian, Macau
China is famous for its casinos and is one of the most popular countries that attracts tourists from all over the world just to marvel at these breathtaking places. The Venetian is the third casino from China on our list and is certainly worth a visit. To start, The Venetian is the largest casino in the world boasting over 530, 000 square feet of floor space. Further, there are four themed gaming areas so you'll probably want to stay a few days just to be able to explore the whole venue. Book your stay at The Venetian Macau Hotel and enjoy luxury amenities, garden swimming pools, fine dining, entertainment, and ample shopping opportunities. An experience of a lifetime is waiting to be had here.