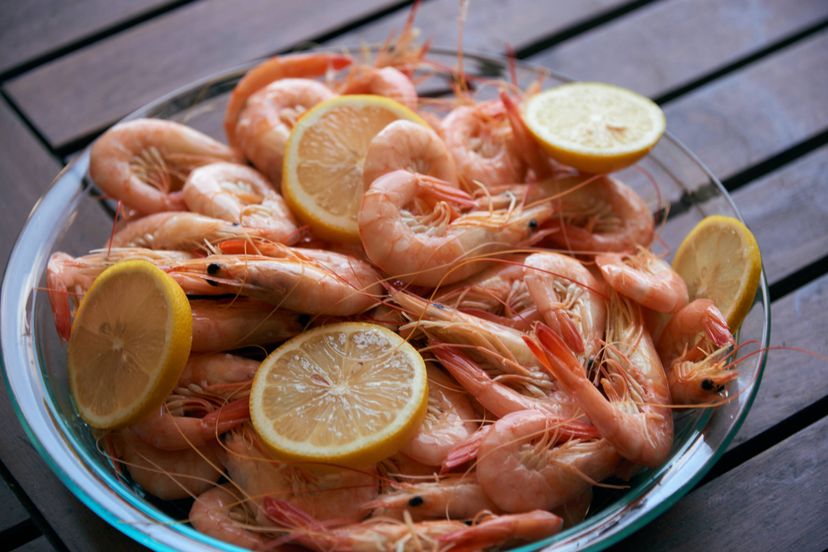 During my 3-week trip along Australia's east coast last April, one of my favorite things — and one of my most delightful surprises in discovering Oz — was the incredible food I ate. The diversity of international food options in the land down under is astonishing; and particularly if you are an addict seafood and Asian cuisine, like I am, then you're in foodie heaven here. From upscale restaurants to casual market stalls, we had some amazing food within a wide array of budgets, as well. Come along for my gastronomic journey in Sydney!
1. Opera House Bar
This indoor/outdoor harborside setting at the city's most iconic symbol provides unbeatable views for drinks and dining before or after an Opera House Tour. We enjoyed an amazingly fresh raw bar with oysters and prawns, along with a charcuterie platter.
2. Chinatown
Sydney has a small but bustling Chinatown, and we discovered a favorite there: the food-court-style, appropriately named Eating World. Once inside this nondescript place you'll find small restaurants lining the walls, offering everything from Chinese dumplings and Japanese ramen to Indonesian, Malaysian, Thai and more. I went back twice, it was that good — and very inexpensive! Tip: don't miss the to-die-for Emperor's Puff cream puff window at the end of the street.
3. Mr. Wong
We did not nearly get our fill of Asian food at Eating World — that was only the appetizer! The next day we made our way to this highly recommended restaurant. The space itself is beautiful, and the food is Cantonese-style, with some 80-odd dishes on the menu. We loved the dim sum, and Mr. Wong's special fried rice.
4. Sydney fish market
Markets are one of my favorite things to visit when I travel, and I especially love food markets. The fish market in Sydney is an experience not to miss — and come hungry, because not only do they sell a breathtaking array of fresh seafood, but there are many restaurants that also offer cooked food, raw bars and sushi. We enjoyed some fresh oysters on the half shell, and purchased fish and shrimp which we took back to cook at the house where we were staying.