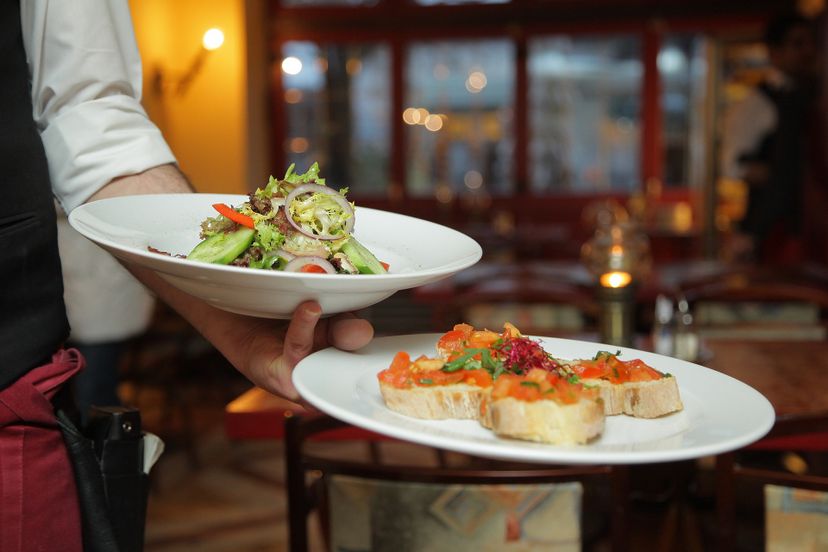 Resting on the bank of the Arkansas River, Little Rock is a secluded town with a life of its own, offering a buzzing night scene, a comprehensive culinary experience, and an array of monumental artifacts. Mostly known for its instrumental role in the American Civil Rights Movement, the apparently quiet metropolis is also the most populous city and capital of the state of Arkansas. Tall buildings, purple skies, and waters mirroring the raised surroundings make Little Rock a destination worth seeing. But aside from that, the town is nothing short of dreamland for food lovers, offering an extensive range of quick bites and delicious delicacies to satisfy even the most insatiable cravings.
Although Little Rock boasts of an eclectic mix of cuisines, Italian food has always been a highlight of the place. The humble Arkansas town has seen some of the greatest Italian bistros in America, serving fresh piquant plates of pasta and savory noodles to people searching for simple yet tasty food. Even though some particularly favored Italian places in town closed down a little too soon, the ones left are every bit as exceptional as their gone counterparts.
Here is a list of some of the best Italian places in Little Rock that will satiate your Italian food hunger like no other.
Café Prego
True to its name, Café Prego is a warm and welcoming place encompassing a casual atmosphere good enough for formal luncheons or romantic dates equally. The menu presented at the Italian eatery is simple, but all the items are nothing but succulent pockets of flavor showcasing culinary prowess.
Graffiti's
Graffiti's is a trendy place run by chefs who love to play with the menu, adding and removing special entrees every day. Food adventurists particularly like the lively café because they get to try new flavors daily at reasonable prices. Graffiti's offers a convivial setting to its guests, allowing them to wear attires they are comfortable in; you can go in sleek suits or informal slacks and be welcomed all the same.
Bruno's
Bruno's is a Little Rock's treasure that has passed the test of time. Opened in the 1940s, the quintessential Italian restaurant has been a local favorite since the beginning. At Bruno's, the food isn't the only thing that reflects the Italian taste; its décor is also reminiscent of the roadside cafes in Italy. Lined with tables donning red and white checkered tablecloths, the quaint diner is brightly lit and gives off a rustic feel.
Ciao's Italian Restaurant
Known for serving fresh Italian fare since 1985, Ciao's is a cozy café influenced by New York and New Jersey (where the real Italians are!). The restaurant's air remains infused with the aroma of garlic and oil unremittingly, inviting guests from all over town. Ciao's has a laidback charm; there is no loud music or TV blasting at the eatery. People get to relish their meals in a relaxed environment while chatting with their fellow eaters (without having to shout at the top of their lungs!).
Enjoy authentic Italian fare in Little Rock at every corner of the city!