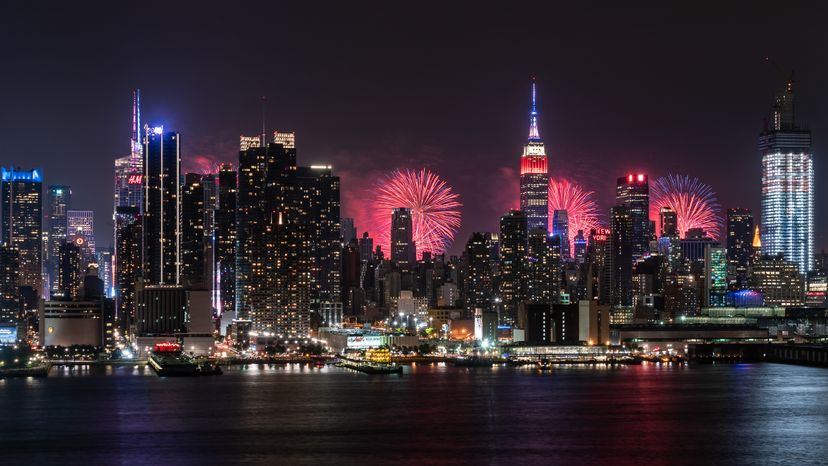 Independence Day may be one of the most celebrated holidays in America. There are plenty of exciting parties, parades, firework displays, and other celebrations taking place across the country. But if you don't know where to go for the 4th of July and want to celebrate Independence Day in the best way possible check out our list of the best places to celebrate The Fourth of July across the U.S.
Chicago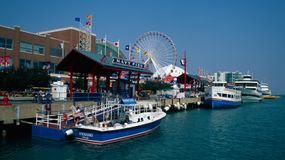 There are many places across Chicago that offer fun July Fourth celebrations. Consider starting your day at The Navy Pier. Here you'll get to enjoy music played by a live DJ, indulge in a barbecue feast, Enjoy rides such as the Centennial Wheel and the Wave Swinger, and finally, you can even enjoy a round of miniature golf. If you plan on sticking around you can celebrate July Fourth on The Navy Pier's rooftop which boasts unparalleled views of the lake as well as a wonderful fireworks show. Further, the Grant Park Music Festival puts on a July Fourth concert that usually takes place between 6:30-8:30 pm. There are plenty of other events leading up to the big holiday that you may want to check out too. The Eyes to the Skies Festival takes place from June 30 through July 3 in the Lisle Park District and the Annual Windy City RibFest takes place from June 30 through July 2. With so much to do you may want to spend a few days or even a week vacationing in Chicago!
San Diego, California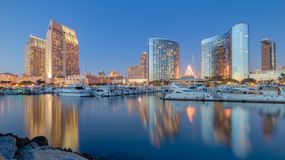 San Diego is synonymous with patriotism. With major military bases dotting the area, most residents love their country. As an added bonus, the city also has excellent weather and serene beaches. One of the biggest Independence Day attractions in the city is the annual Big Bay Boom which features an incredible fireworks display. The show can be seen from five locations including Shelter Island, Harbor Island, North Embarcadero, Coronado Ferry Landing, and Convention Center Terrace. If you own a boat, you can even observe the show in the water but you must remain within the 300-yard safety zones around the barges.
You may even want to consider turning your July Fourth celebrations into an extended holiday! San Diego is a great place for families, couples, or single people to vacation in because there are plenty of things to do and see.
Las Vegas, Nevada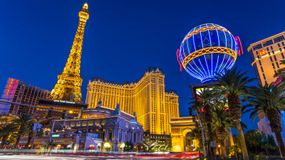 If you're looking for an unforgettable July Fourth celebration and you like to party be sure to head to Las Vegas. Although, you may want to consider booking your flights and accommodations well in advance because things tend to get pretty pricey and sold out as the U.S. holiday approaches. Many hotel bars, casinos, and resorts deck out their establishments with patriotic decorations and compete with each other for the best fireworks show in the city!
New Orleans, Louisiana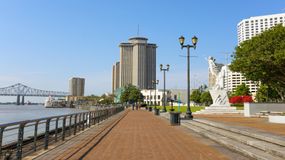 The party never stops in this exciting city! An individual seeking a nonstop party must consider buying a ticket to New Orleans. Not only can people drink while walking on the street, but they can also enjoy the delicious food and relaxed atmosphere. One of the top Fourth of July attractions in New Orleans is the annual Go 4th on the River, NOLA Fireworks show. The city puts on not one but two fireworks shows at the same, in the form of dueling barges on the Mississippi River. The show is also synchronized with patriotic music! Grab your friends and some lawn chairs and grab a spot along the river to catch a remarkable view. Some other great spots for viewing the show include Woldenberg Park, the Moon Walk, or across the river in Algiers.
Bristol, Rhode Island
This city has a long history of July Fourth celebrations which dates back to 1785. Bristol doesn't only celebrate Independence Day on the day of but many days leading up to it too. The celebrations start on June 14th with Flag Day. There are other events such as a Fourth of July Ball which takes place on June 21st, as well as concerts at Independence Park and so much more. You also have to check out Bristol's 4th of July Parade which happens to be the oldest annual parade in the United States.
Myrtle Beach, South Carolina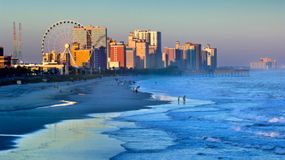 Myrtle Beach may be a great place to go for a sunny vacation but it is also an awesome destination to celebrate Independence Day. The city hosts a Garden City Golf Cart Parade in Surfside Beach, as well as an annual Fourth of July Parade at Pawleys Island. You can even catch a boat parade at Murrells Inlet which is located just 10 miles south of Myrtle Beach. But in the evening, be sure to head to Surfside Beach Pier where you can enjoy inflatable rides, delicious food, craft beer, and a wonderful fireworks display!
New York City, New York State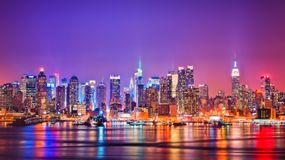 New York City is a bustling place any time of year but it's also an excellent destination to celebrate Independence Day. You can start the day by visiting New York City's Revolutionary War locations such as St. Paul's Chapel, Fraunces Tavern, Fort Tryon Park, or you can take a free ferry ride to Staten Island. To finish the day be sure to check out Macy's 4th of July Firework show! It's located on the East River in Midtown Manhattan and features a lengthy firework display along with synchronized music. There are plenty of places to catch a view of the show but some of the best spots include Williamsburg and Greenpoint waterfronts, FDR Drive, on one of New York City's rooftop bars, or on a boat.
Coney Island, Brooklyn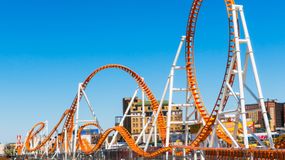 If you find yourself in New York City on the Fourth of July holiday be sure to head to Coney Island, a residential neighborhood in southwestern Brooklyn. Here, the celebrations are an entire day event. You can start your day by visiting the New York Aquarium followed by a ride on the famous Cyclone Roller Coaster. You may even want to check out the Nathan's Hot Dog Eating Contest and enjoy while you're at it grab a hot dog or two from Nathan's famous Flagship location. End the day with Coney Island's amazing fireworks display at the beach near Steeplechase Pier.