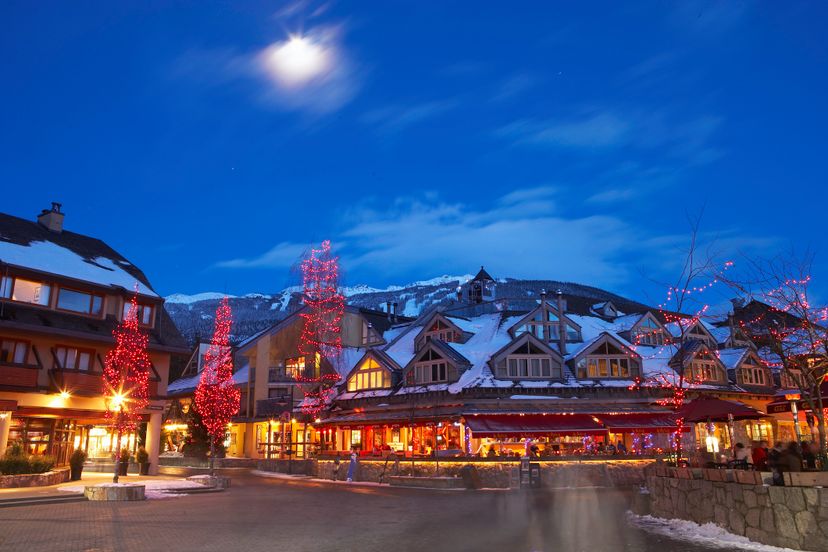 Tucked between the Pacific Ocean and Rocky Mountains, British Columbia is a stunning place to live, especially if you love the outdoors. The climate and landscape of this Canadian province vary significantly, resulting in everything from coastal rainforests and sprawling vineyards to crystal clear lakes and snowy mountains. Notable big cities like Victoria, Vernon, Langley, and Vancouver are great places to relocate to, but there is a particular kind of charm found in this province's small towns. They also tend to have greater immediate access to the outdoors and a deep sense of community – perfect if you're looking to put down some roots or retire. From the towering mountains to the beautiful coast, here are the 7 best places to live in British Columbia, small-town edition.
Prince Rupert, BC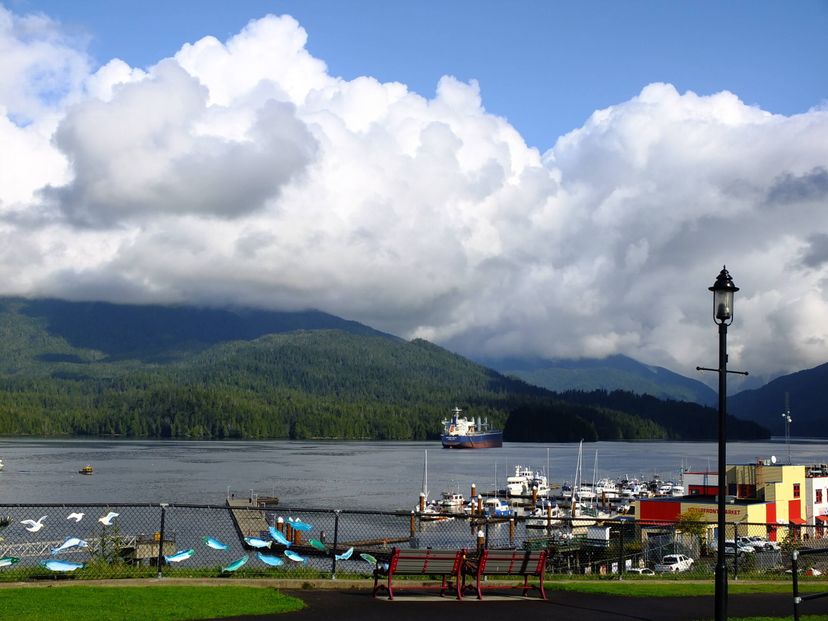 This port city has a population of about 14,000 residents and offers one-of-a-kind wilderness exploration to both residents and visitors alike. This town boasts spectacular ocean fishing, whale and bear watching, incredible people, and a true sense of community. Because this town is a popular stopover spot for Alaskan cruises, we can guarantee there are excellent choices for both dining and accommodations.
Tame deer wander up and down the streets, totem poles stand tall representing the First Nations that have lived in this area for thousands of years, and there is no shortage of activities. Throw in some incredible harbor sunsets, a town that is easy to get around, tons of lakes and trails to explore, and you have a small town worth visiting or relocating to. A word of advice though – don't move here before you have a job lined up or will be working remotely, as a high paying job is hard to come by in this town.
Fernie, BC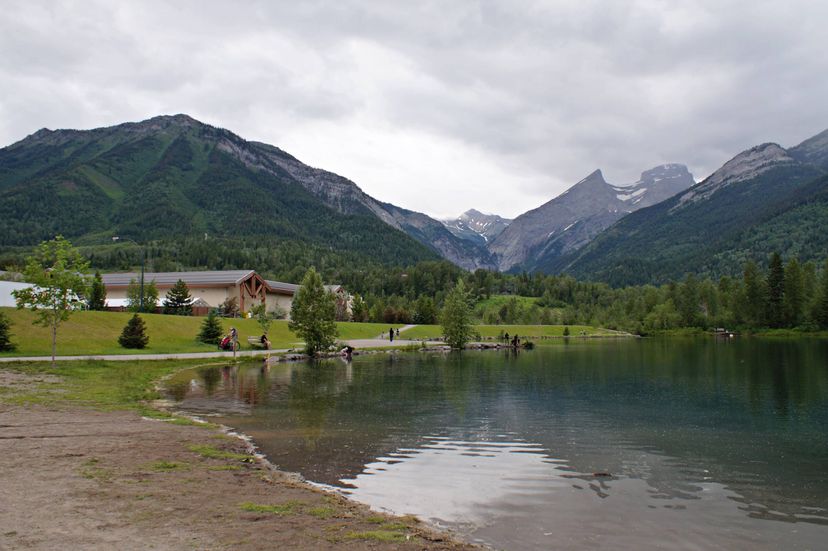 Fernie, with a population of 5,249 full-time residents, has established itself as an outdoor lovers paradise. Nestled in the middle of the rugged mountains and pierced by the icy Elk River, there may not be a more picturesque setting to live in B.C. The town is characterized by Old West/Victorian architecture and full leafy trees that line the streets.
In the winter the population nearly doubles as skiers, snowboarders, and snowmobilers flock to this normally quiet town for a good time. The town has a strong sense of pride, offering a well-supported arts community, family-orientated events, and well-maintained trails to explore. Visitors and locals here will find awesome microbreweries, sushi restaurants, yoga studios, half-price wine nights, and an abundance of fresh, homemade food.
Cowichan Bay, BC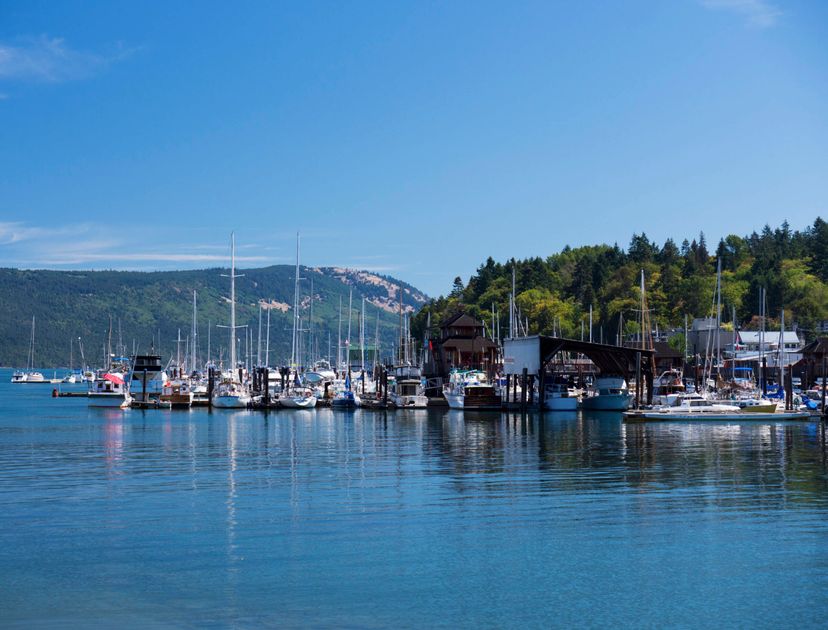 This waterfront community, located near the town of Duncan, is home to 2,400 some odd full-time residents, with those numbers climbing during the summer months. The town is defined by its colorful pier, lined with floating homes and buildings on stilts. This town has adopted the Cittaslow Initiative, a movement aimed at slowing down the pace of life in towns and promoting their cultures and traditions. Cowichan Bay is truly a foodie's delight as the local cuisine includes lots of fresh seafood, organic bakeries, and artisan cheese shops.
Extensive hiking and biking trails as well as opportunities for water sports in the Bay appeal to anyone looking for outdoor recreation. The town comes alive in summer with festivals, streets lined with art galleries, and a strong sense of community can be felt in every shop and encounter. Visit the Cowichan Bay Estuary, which is home to more than 200 species of migrant shorebirds and waterfowl as well
House prices are rising, but are still quite cheap compared to the mainland if you're considering a move from a bigger city. Locals say that the neighborhood you choose to live in has a big impact on your experience of the area, as there are some rougher areas (as there are in almost every place).
Nelson, BC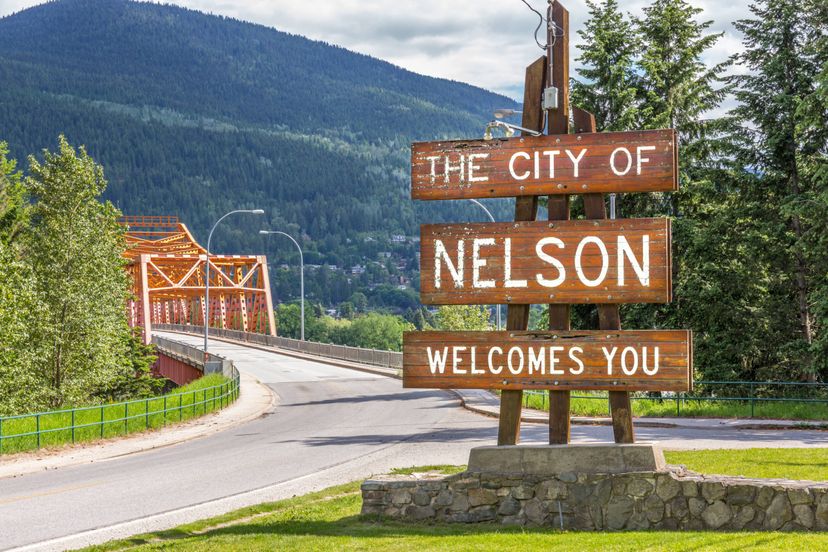 With a population of around 10,600 (as of the 2016 census), this town is surrounded by an abundance of natural resources and breathtaking scenery. This scenic mountain community is an eight-hour drive from either Vancouver or Calgary and boasts a laid-back lifestyle that has caused artists of all kinds to flock here. The community has worked hard to maintain the Victorian-era homes and downtown heritage buildings, as well as building a vibrant community culture for its citizens. Expect to find organic food, farmers, markets, and a few hippies in this town.
Nelson offers a healthy, outdoor lifestyle, where residents spend their days enjoying Kootney Lake through various water sports. The community here is known to be accepting, supportive, and welcoming and boasts a fantastic music scene and list of coffee shops. With incredible people, an awesome landscape, and plenty of opportunities for active living, Nelson offers just about everything anyone could ask for.
Rossland, BC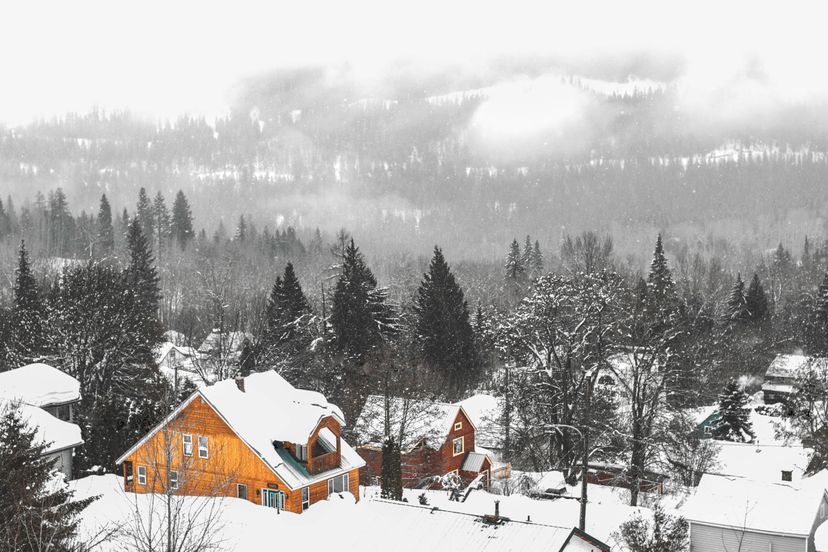 Set in a volcanic valley nestled among the Southern Monashee Mountains, Rossland is one of Canada's top mountain biking destinations. With a population of just 3,200 (as of the 2016 census), this small town offers plenty of appeal for those looking to escape big-city living. This town gives off an old-world feel as there are no traffic lights or shopping centers. Instead, the streets are dotted with independent stores and boutiques, with pedestrians slowly meandering in and out.
It's also one of the highest cities in Canada and has a world-famous reputation for powder skiing, though despite all the snow it gets, the temperature rarely dips below -10 degrees Celsius. In the summertime the old trails and abandoned rail lines left by the town's long history of mining serve as cycling paths, and horseback riding and hiking trails. Rossland is truly one of the best places to live, work, and play in British Columbia.
Golden, BC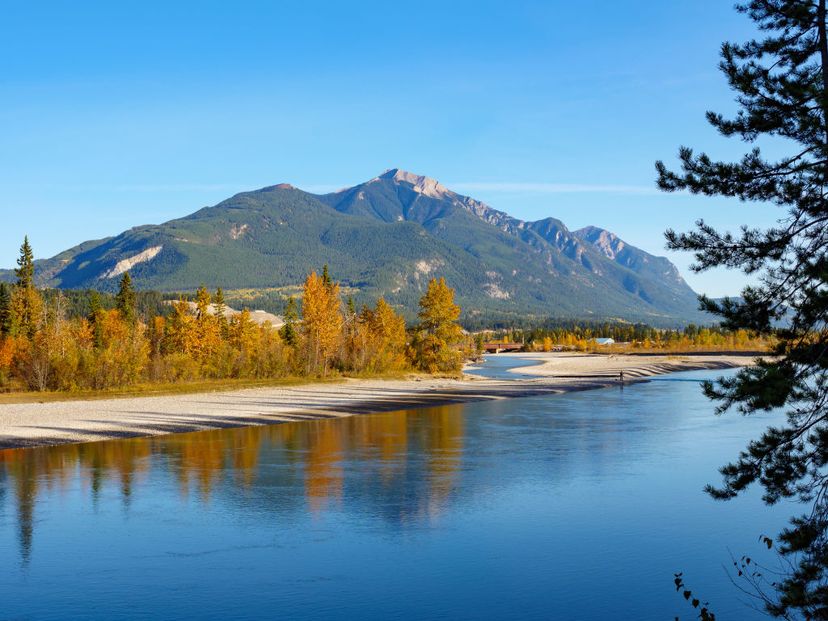 Golden is home to a population of just over 3,700 residents and this unassuming town has much to offer to both visitors and residents. The town is located at the confluence of two rivers – the slow-moving Columbia River and the powerful, glacier-fed Kicking Horse River. People from all over the planet travel to Golden for its world-class outdoor recreation. With five national parks found in the area, including Banff, Glacier, Jasper, Kootenay, Mount Revelstoke, and Yoho, this town is the perfect outpost for white-water rafting, wildlife-viewing, paragliding, heli-skiing, and snowboarding.
The sense of community is strong in this town, with locals embracing tourists who come to explore the ruggedness of the area and coming together to hold community events and festivals. Golden is also home to excellent restaurants and accommodations, making it easy to find places to eat and sleep whether on vacation or doing a recon trip before moving.
Ucluelet, BC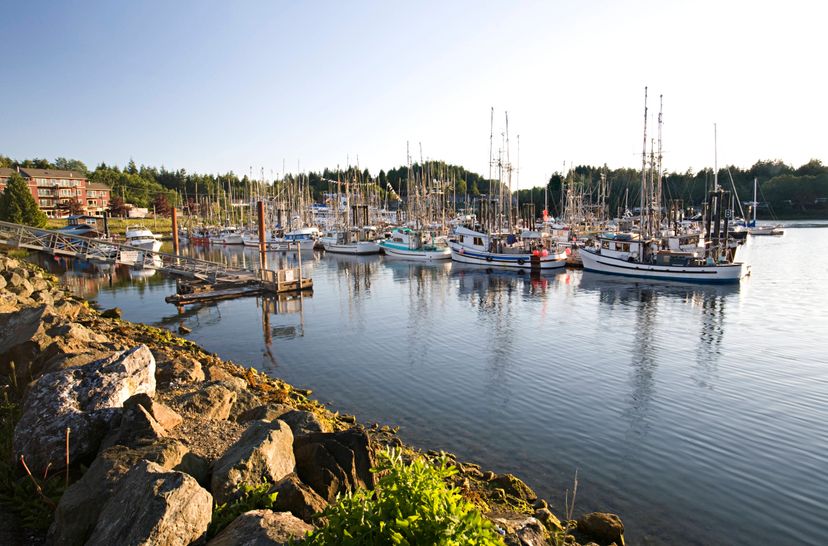 Commonly referred to as "Ukee" by the locals, this town of about 1,600 people (as of the 2016 census) is located on the western edge of Vancouver Island. It is a more laid-back alternative to the popular surfing destination of Tofino and whether you choose to visit or live here, you'll never want to leave. Surrounded by lush green mountains, home to the Wild Pacific Trail, and friendly people, it doesn't get much better than this B.C. small town.
Watch as 20,000 grey whales migrate through here every year, hang out at the local coffee shops and artisan stores, or hop into a kayak to explore the nearby Broken Islands. An elementary school and secondary school sit at the center of town along with a handful of B&B's, cottages, and guest houses. The welcoming locals are the best people to talk to when looking for recommendations on wildlife spotting, secret surf spots, and places to eat. Given that it's one of the best places to live in British Columbia, you might as well start planning your move now.