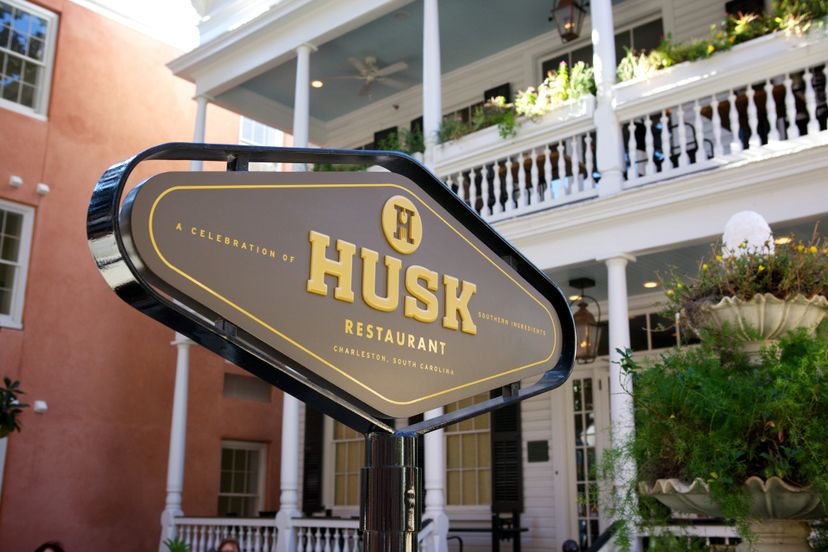 Coastal Charleston, SC is packed with a vibrant nightlife scene, trendy bars, and great places to eat – and not just the typical Southern food it's known for! In a vibrant tourist city like Charleston, the culinary scene is growing and it can be difficult to know which restaurants are worth shelling out for and which ones you should pass on. So to help you discover where to eat, we've rounded up the 12 best restaurants in Charleston, SC with recommendations including where the locals eat, who has the best breakfast menu, and where you should go if you're feeling spendy. Traveler or local, you're guaranteed to find something to nosh on.
Millers All Day
Is there anything better than an all day breakfast? What about all day homemade pie? Millers All Day believes that "the best days start with a great breakfast and a great cocktail." They serve Southern favorites (with modern diner twists!) like grits and biscuits and gravy and even have an operating antique grain mill in the front of their restaurant where they grind corn into cornmeal for their dishes! They've got a modern, adorable style with pops of teal and vintage-inspired pieces throughout making it a cheery place to grab some brunch … at 3pm!
Leon's Oyster Shop
Looking for a relaxed Southern meal? Leon's is one of the best seafood (and fried chicken) joints in the city with incredible local seafood at a great price, served up in a renovated old garage with cement floors, exposed brick, warm wood accents and nautical art all over the walls. It's elevated "cheapish" eats with menu items like soft serve ice cream, rose slushies and cheap beer available from opening to close – a definite "can't miss" in the city.
Rezno
Known for the best wood-fired pizza in Charleston, SC, Rezno's menu changes frequently, with pizza specials, themed dinners, and featured natural winemakers rotating through. If you love wine, you truly can't miss this place. The owners bring in wine "designed to highlight small, family-run estates, underrated regions and varietals, and terroir-driven producers who champion low-intervention winemaking practices." Its minimalistic, clean style marries crisp white walls with dark wood furniture, giving this Charleston restaurant a warm, inviting feel.
Husk
Husk's downtown Charleston location serves up food made only with ingredients from the South in a stunning updated 1800s historic home. The menu rotates based on what's available in the region but always shows its Southern roots, despite being an upscale, fine dining experience. The antique charm of this restaurant can't be beat if you're looking for somewhere to celebrate in the comfort of Charleston. Plus, there are tables available on the porch so you can dine outside on a warm SC evening!
Lewis Barbecue
This is where the local's eat BBQ, so you know you don't want to miss it! The owner of Lewis Barbeque – John Lewis – has a bit of a cult following after winning awards for his BBQ joint in Austin, prior to moving to Charleston SC to set up shop. You can't miss this pitmaster's brisket or hot guts sausage, all of which USA Today has called the "ultimate al fresco barbecue" experience! It truly has one of the best BBQ menus in the city. The shop is clean and modern, unlike many BBQ restaurants in the city, with decorative nods to Texas and Mexico (Lewis BBQ has a sister restaurant that serves up some seriously tasty Mexican food!). On a sunny day though, we recommend heading out back to the restaurant's airy backyard patio.
Maison
If you're looking for a culinary experience, plan for a meal at Maison, a small upscale French bistro in Charleston SC. The menu is innovative yet simple, with beautifully plated, vibrant dishes. It's certainly a fine dining experience you won't forget! In fact, Maison was one of the top three restaurants for the Eater Awards for the Carolinas in 2019, so you know you can't go wrong with this restaurant in Charleston.
Workshop
Self-proclaimed as an "exploratory food court", Workshop might be one of the coolest restaurants in Charleston SC. There are six kitchens under one roof, each featuring a different emerging and renowned chef who is experimenting with culinary concepts. Different chefs rotate through, always giving customers something new and exciting to look forward to. You're guaranteed to find something you like (or think you might like!) at this modern take on a cafeteria.
Stella's
This Charleston restaurant pays homage to rustic and modern Greek cuisine with shareable small plates and fresh takes on classic Mediterranean dishes. They're perhaps known best for their grilled octopus or saganaki (flaming cheese), but you can't go wrong with anything on their menu – they're one of the best Mediterranean restaurants according to reviews on TripAdvisor after all. Stop into Stella's on Monday through Friday between 4:00 and 6:00 PM for Meze Ora – the Greek version of happy hour – with small plate and drink specials!
Herd Provisions
This farm-to-table restaurant and butcher shop combo offers only grass-fed "humanely raising heritage Ancient White Park cattle, hogs and poultry" using no pesticides, herbicides, hormones or antibiotics to ensure the meat is natural – quality that you can taste in every bite. You can experience dishes like the herd burger and black garlic brussels sprouts for lunch, dinner and weekend brunch or take items to go from the butcher shop to prepare at home!
Butcher & Bee
Everything on the menu at this Charleston restaurant is both local and from a sustainable source. The space is modern and bright, but it's the food that really shines. Group dining is the best option at Butcher & Bee, as it allows for the Mezze Experience (a selection of small dishes) which means you can taste a large variety of flavorful dishes. In addition, their attached bakery offers freshly baked breads and pastries everyday, from sourdough to croissants made from locally milled heirloom grains. If you're looking for fine food in a fine establishment, hit up this restaurant while you're in Charleston SC!
Daps Breakfast & Imbibe
This casual breakfast spot in the West Side neighborhood is a sweet little hangout that locals love. They pride themselves in offering both excellent to-go coffee and breakfast options, as well as a full sit-in menu with items like chickpea egg sandwiches, fruity pebble pancakes, and breakfast burritos. Daps has got a true easy community feel to it with warm hospitality and no showiness, making it one of the best restaurants in Charleston SC!