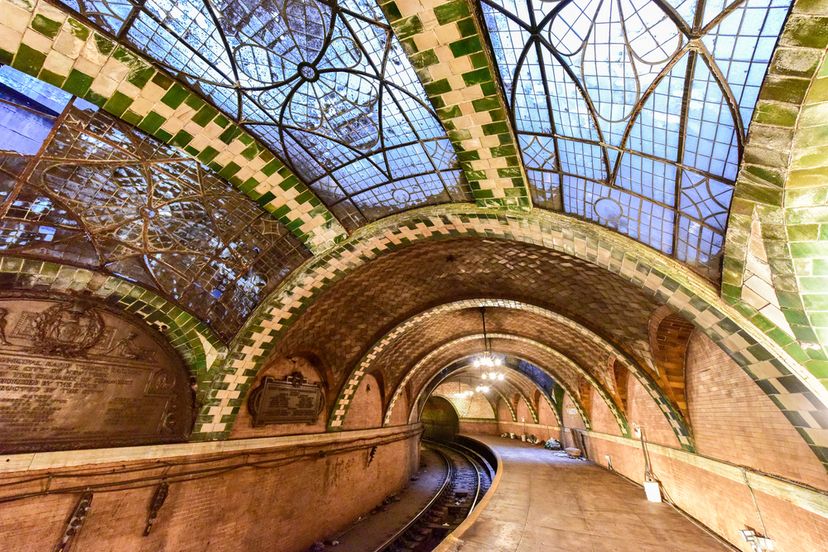 There many things to see on your trip to New York City. From the Statue of Liberty to Time Square and many amazing museums, there is something for every type of traveler. Part of the New York experience is experiencing the hustle and bustle of the city but the crowded tourist spots can get old fast and, not to mention can be quite overwhelming.
While there are many must-see tourist destinations, did you know there are many hidden treasures across the city too? Not acting like a local is just one of the common mistakes most tourists make in New York City. So be sure to make the best of your trip and explore New York like a local, escape the overwhelming crowds, and discover the hidden gems that only the locals know about!
1. Visit The High Line
The Highline NYC is a 1.45-mile-long linear park located on the west side of Manhattan, NYC. What makes this park unique is that it sits atop a former New York Central Railroad. The railroad was active until 1980, however, this unique park wasn't created until 2009.
While this may not be one of the most secret destinations, it's definitely worth checking off your list. In this park, you will see lots of greenery as well as beautiful art installations and not to mention the breathtaking view of the New York skyline.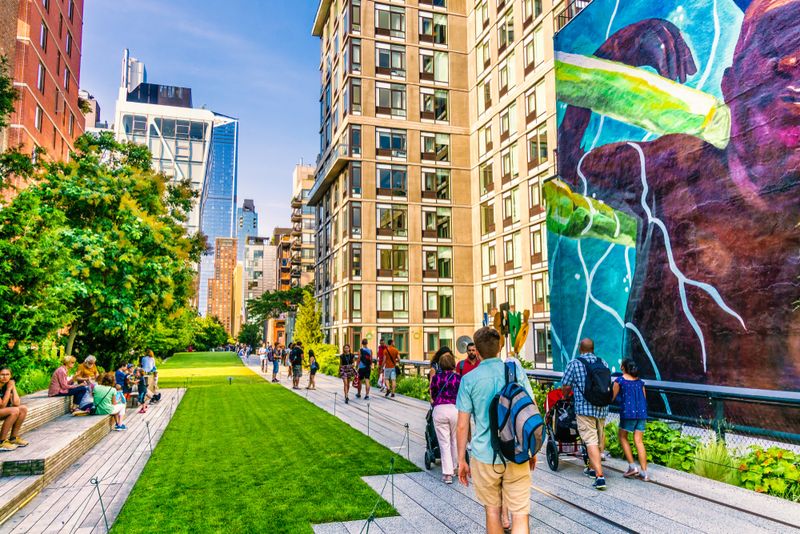 2. Take a Break From The City At Rockaway Beach
When a break is needed from the busy city, locals make their way to Rockaway Beach. Here you can unwind, relax, and soak up that much-needed vitamin D. This sandy beach also has a 5.5-mile boardwalk so you can lounge by the water or take a stroll, your choice.
A local secret is to visit during the week as the weekends can become overcrowded. While it is a 24-mile ride to the beach from Time Square, the beach is accessible by subway.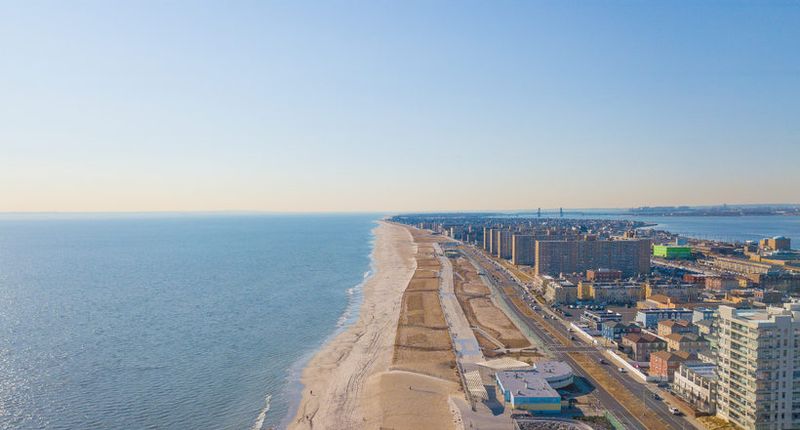 3. Explore The Museum Of The Moving Image
The Museum of the Moving Image is a media museum located in Queens, New York City. This one of a kind museum is the only museum in the country that is dedicated to the history, art, technique, and technology of filmmaking, television, and all things digital media.
Travelers of all ages will love this destination because there is a lot of history to learn but there is also an interactive portion you'll enjoy too. Some of these include playing old video games or creating your own stop-motion animation. A secret tip, if you visit between 4 and 8 pm on any Friday (excluding certain holidays), you can gain admission for free!
4. Take A Ferry To Governors Island
Nestled in the New York Harbor is a 172-acre island called Governors Island. You can spend the day here and all it will cost you is a round trip ferry ride for just 3 dollars. Keep in mind the Island is only open from May 1 through October 31.
There are many activities to keep you busy on the Island, between hiking, zip-lining, mini-golf, and more. Additionally, you can sight-see on foot or make it easier by renting a bike. There is also plenty of food stands on the Island too which means you won't go hungry!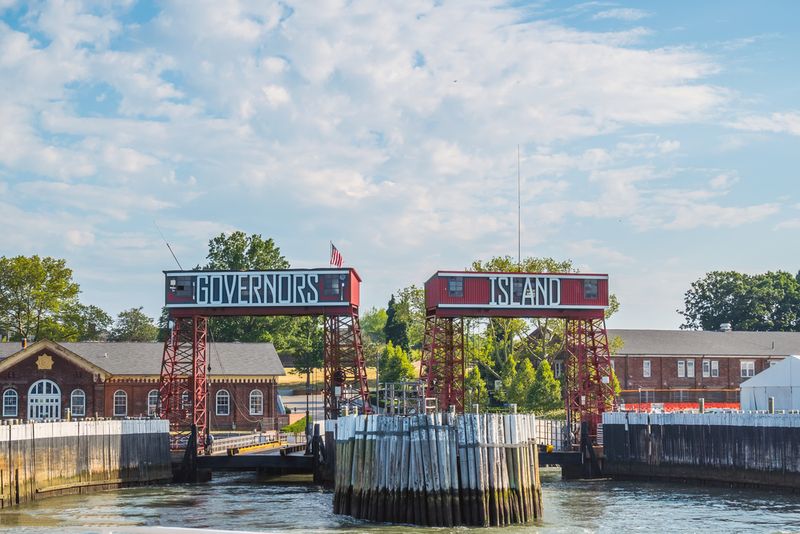 5. Visit The Waterfall In Greenacre Park
Located on East 51st Street, between second and third Avenue is Greenacre Park. The park is hidden in the Turtle Bay neighborhood of Manhattan, New York, and it features this stunning waterfall. Be sure to head here if you're seeking relief from the hustle and bustle of the city.
This waterfall is mostly only known by the locals but is certainly worth a visit. Here you can relax and unwind from the busy city and grab a treat from a refreshment stand.
6. Take In The View At The One World Observatory
The One World Observatory is located on floors 100 through 102 of the One World Trade Center. While this seems like a sky-high treck, the observation deck can be reached in just 47 seconds. This is because you'll take a sky pod elevator. This is another not-so-secret destination but is definitely worth the visit.
On your ride up, you'll be able to watch the floor-to-ceiling screen that displays a video explaining the history of the city and the building. As you reach the top, the screen will lift and expose a breathtaking view of the Manhattan skyline. Take in the view, visit the gift shop, step on the 14-foot wide glass floor, and grab a bite at ONE Dine.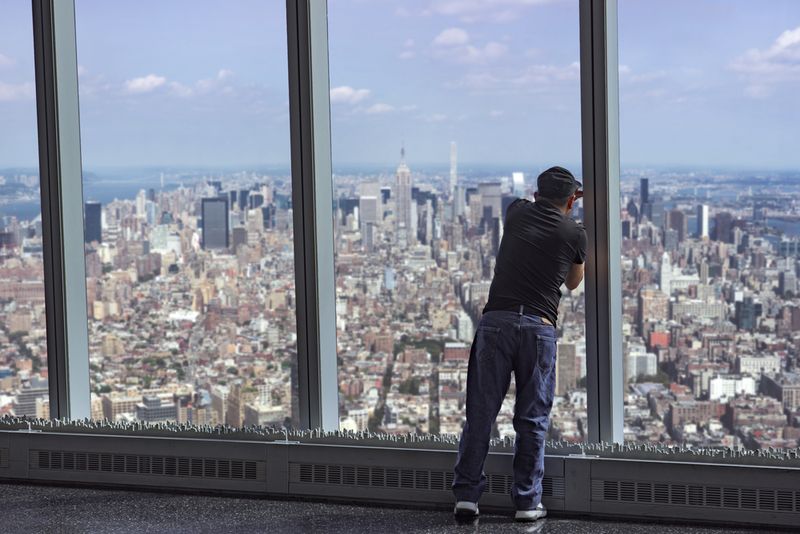 7. Learn The Stories Of The Central Park Benches
Many people plan a trip to Central Park during their stay in New York City, but what most people don't realize is that there is more to see in that beautiful park. Nestled among the rows of benches are little plaques that display quotes. These are definitely worth a read as each bench has its own story.
The plaques are often in memory of a loved one or tell a love story of sorts. You too can have your own plaque on a Central Park bench if you're willing to pay about $10, 000! Or you can take a trip to the park and appreciate the ones that are already there.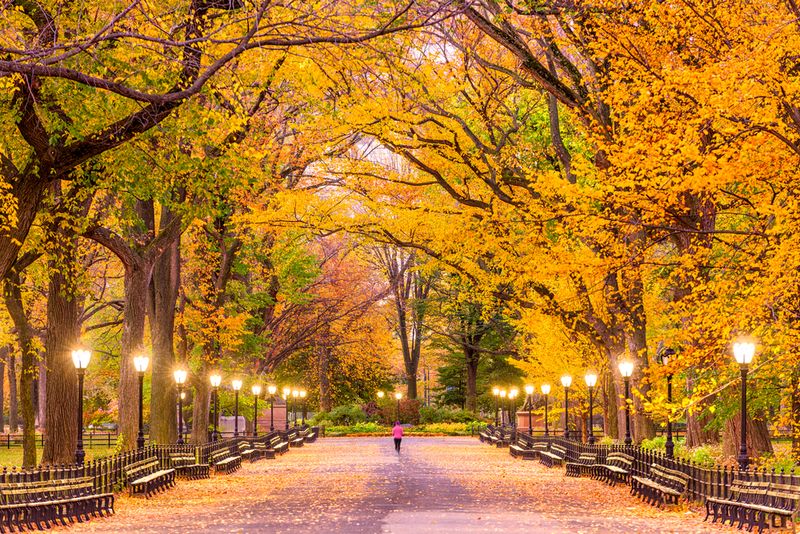 8. Catch A Show In The Theater District
Locals and tourists alike head to the theater district to catch live outdoor entertainment as well as a show at one of NYC's 40 Broadway theaters. The vast theater district spans approximately between 6th Ave to 8th Ave and 41st Street to 52nd Street.
Outside under the bright lights, you'll often see costumed characters entertaining crowds but you can also line up to buy a ticket to see one of the compelling shows. Each season brings new musicals and there is always something for everyone.
9. Tour The Rooftop Farm At Brooklyn Grange
When you think about traveling to New York City, farming doesn't exactly come to mind. However, locals know too well about the working farm located on the roof of the Brooklyn Navy Yard. This rooftop farm is called Brookly Grange.
You can book a tour to see and learn about the farm as well as take in the skyline view. Additionally, the farm offers yoga classes on Monday evenings from June through September but be sure to book your class ahead of time as they fill up quickly!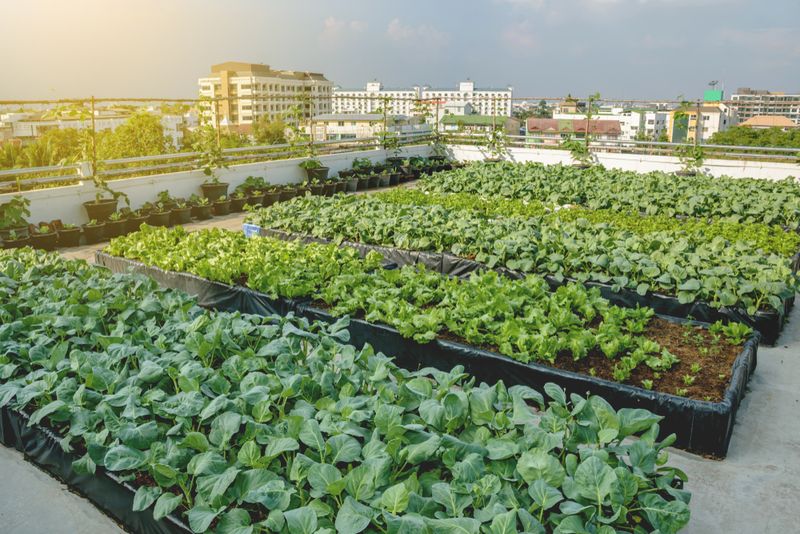 10. Relax At Fort Tryon Park
Central Park may be one of the most popular parks in NYC, especially for tourists, however, there are other parks hidden in the city too. If you want to escape the overwhelming groups of tourists as well as take in a greenery landscape then be sure to head to Fort Tryon Park.
Fort Tryon Park is hidden in Manhattan, NYC and boasts a stunning green space that will have you forgetting you're in NYC in the first place. Some of the best views can be seen on a walk to Linden Terrace which is the highest point in Fort Tryon Park. Finally, finish your tour with a visit to The Cloisters museum which we'll talk about later.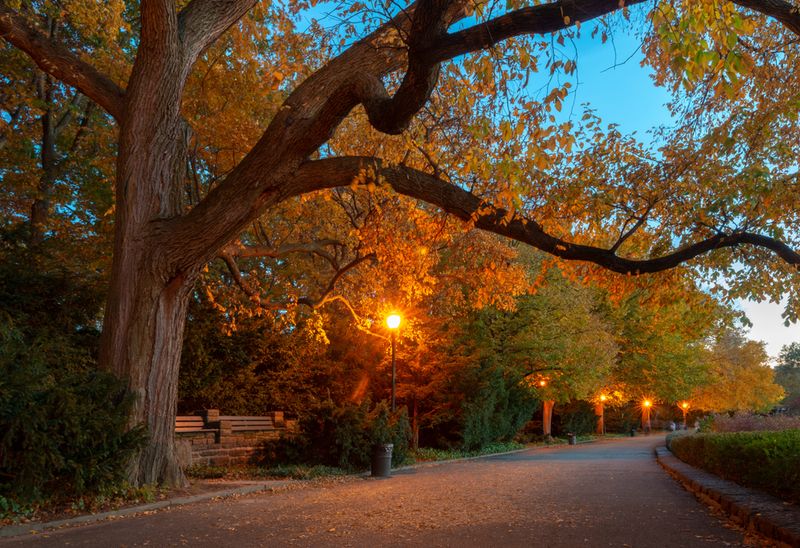 11. Check Out The Abandoned Subway Stop
The City Hall Subway station was the original southern terminal station for the New York City Subway which opened in 1904. What made the City Hall station unique from the rest of the subway line was it was built with tall tile arches, chandeliers, skylights, brass fixtures, and many other elegant details.
While the track is technically still active, trains no longer stop at this station making it an abandoned subway stop and a must-see hidden gem. To explore the station you have to take a tour with the New York Transit Museum, however, to gain access you need to be a member of the museum and pass a security clearance. This is part of the reason why this isn't an overcrowded tourist destination but nonetheless would be an amazing experience if you're able to gain access to the facility.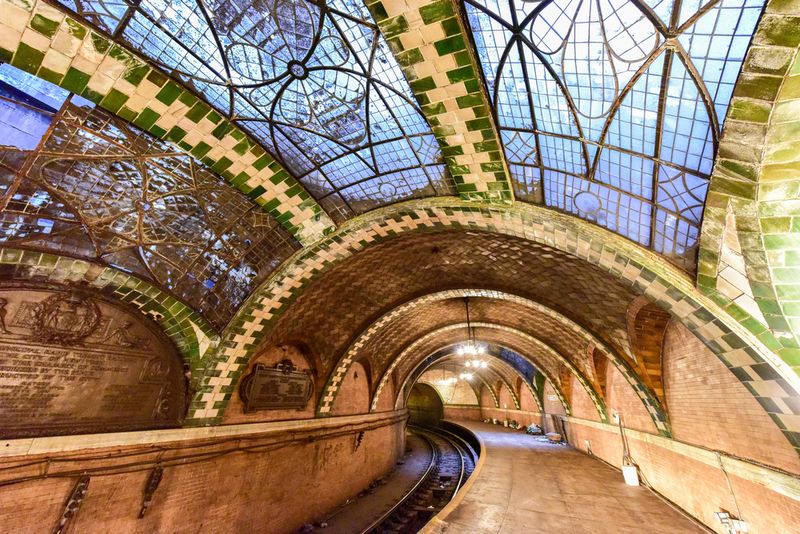 12. Visit The Metropolitan Museum Of Art
The Metropolitan Museum of Art, also known as the Met, isn't technically a hidden tourist destination but it is definitely a must-see museum while visiting New York. Upon arrival, you'll be greeted by the stunning Neoclassical architecture, but behind the doors lie 5,000 years of art from around the world.
There is something for everyone to enjoy from ancient Egyptian artifacts to modern photography. There is so much to see that you can easily spend an entire day here and still may only see a fraction of what it has to offer. Additionally, if you do plan a full day visit, the museum does have a cafeteria as well as several restaurants so you can refuel throughout the day.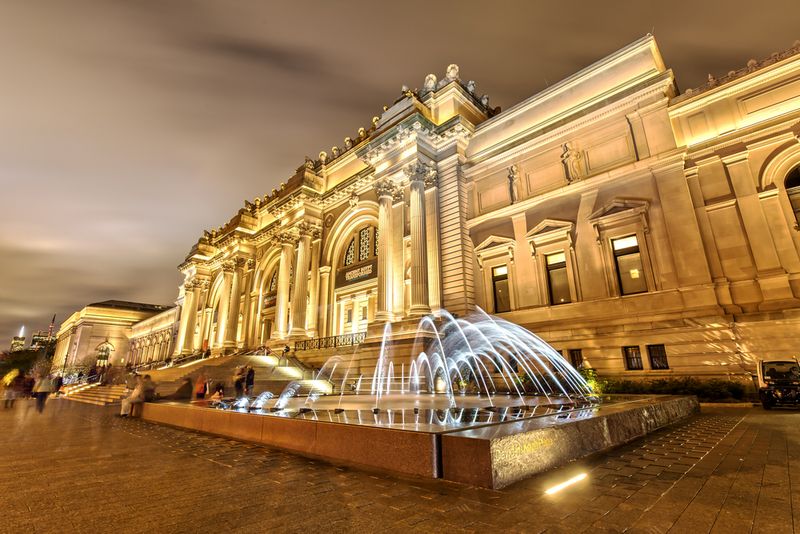 13. Visit The Cloisters
Alternatively, if you'd like to visit a less touristy place than the Metropolitan Museum of Art, be sure to check out The Cloisters. The museum, located in Fort Tryon Park, is full of medieval Europe architecture, sculpture, and art.
As you tour the museum you'll be able to see many amazing artifacts from the Romanesque and Gothic periods but the building itself is worth noticing too. Built from European monasteries, the design and brickwork are simply breathtaking. The architecture is unlike the rest of the city that you may even forget that you're in New York City in the first place.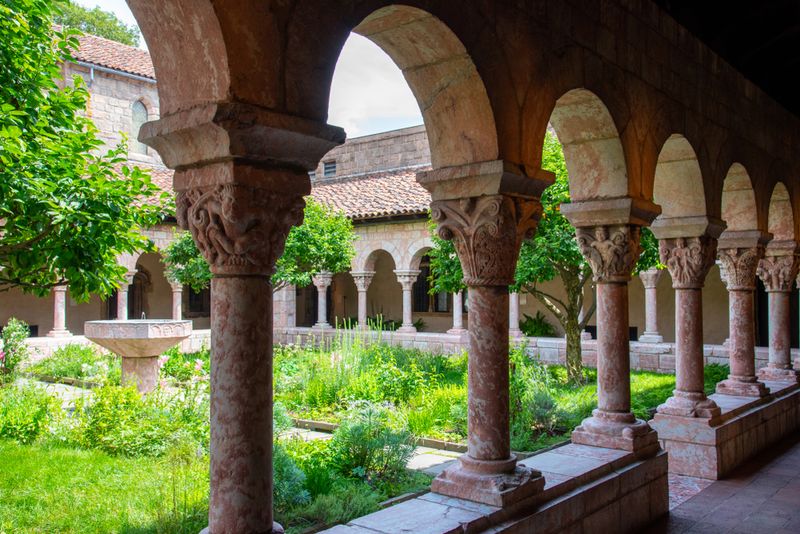 14. Ride The Aerial Tram
The locals consider Roosevelt Island as one of the city's best-hidden gems. Located in the East River between Manhattan and Queens are quaint streets, parks, and gardens and because it's mainly a residential area, not many tourists visit here. However, A visit to Roosevelt Island is certainly worth it especially to ride the aerial tram.
While the aerial tram transports passengers between Manhattan and the island, it's a great opportunity to see a breathtaking view of the Manhattan skyline. Plus its incredibly budget-friendly too as the aerial tram uses the same price as the New York subway or bus fare which is currently about $2.75 per person.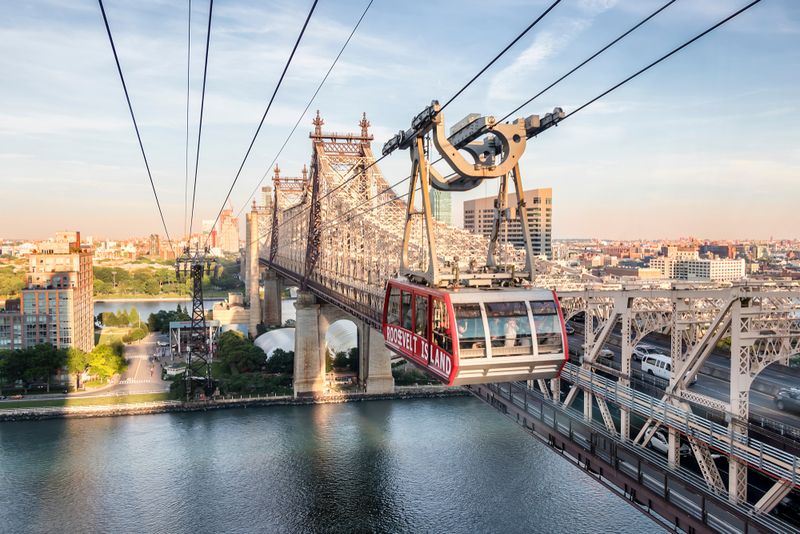 15. Visit The 9/11 Memorial And Museum
The 9/11 Memorial and museum may not be a hidden destination but it certainly worth the visit. The memorial, a footprint of where the Twin Towers once stood is also North America's largest man-made waterfall. The architect behind the design, Michael Arad, said the pools represent "absence made visible". Water flows into the void, but the void can never be filled.
Each pool is one acre in size. The edges are lined with bronze walls that are inscribed with the names of the 2,983 people who perished in the 2001 and 1993 attacks. Additionally, you can visit the museum to pay your respects as well as to learn more about the horrible tragedy.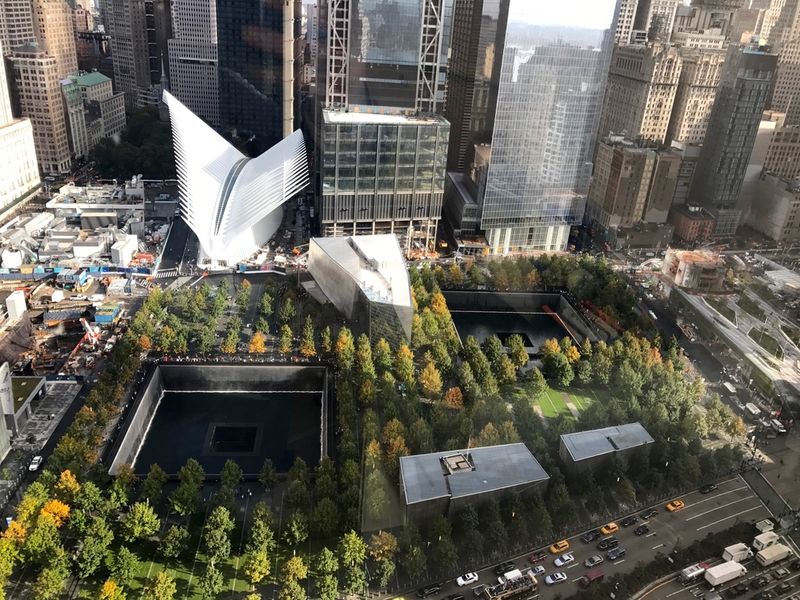 16. Grab A Book At The Strand
The Strand isn't any ordinary book store, it houses over 23 miles of books. It's located at 828 Broadway, the corner of East 12th Street in the East Village neighborhood of Manhattan.
Even if you don't love reading, The Strand is worth the visit even if it's just to see the multi-level store of mile-high books. The store's collection ranges from bestsellers to first editions, and everything in between.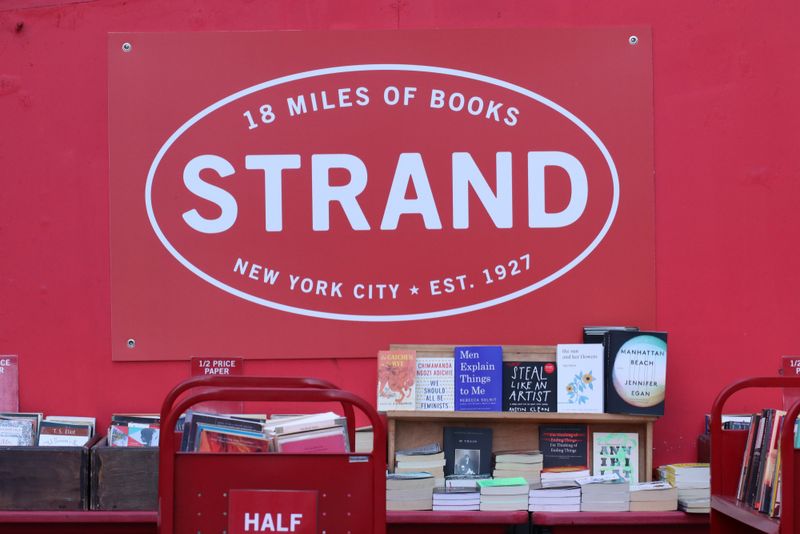 17. Explore Snug Harbor
If a ferry ride to Staten Island wasn't already on your agenda, you may want to add it now! On the island sits Snug Harbor, a former home for retired sailors.
This location is a hidden gem as many people don't know about it but the locals certainly do. What makes this a must-see destination is that the site spreads across 83 acres of land and features a cultural center, a large botanical garden and is surrounded by quaint cobblestone streets as well as Victorian and Tudor homes. During your visit make sure you don't miss out on a tour of the Chinese Scholar's Garden.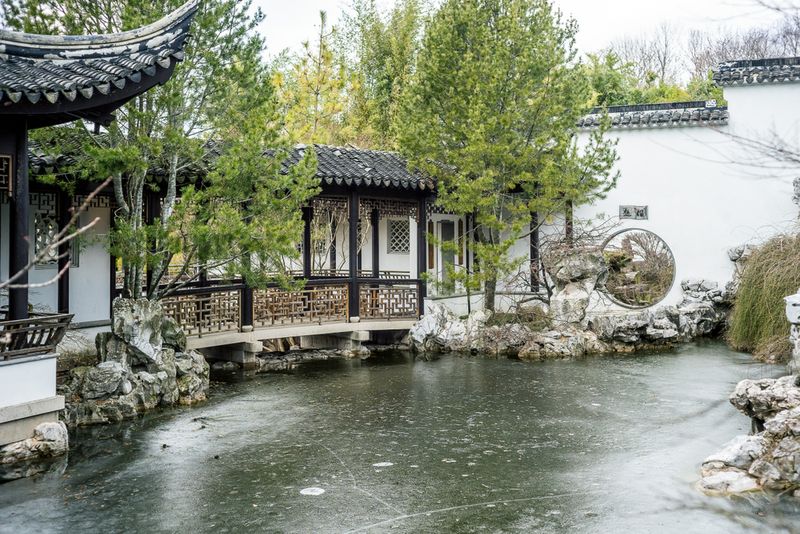 18. Catch Local Entertainment In Joe's Pub At The Public Theater
Head to Joe's Pub, located at The Public Theater to grab some drinks, dinner, and enjoy a live act. Joe's pub is an independent, non-profit music venue that is committed to supporting artists of all levels.
Some nights, you can watch a comedy act while other nights feature dancers and musicians. Regardless of what type of show you get to see, it will be a great experience and opportunity to dive into the creative culture of New York as well as a great way to meet the locals.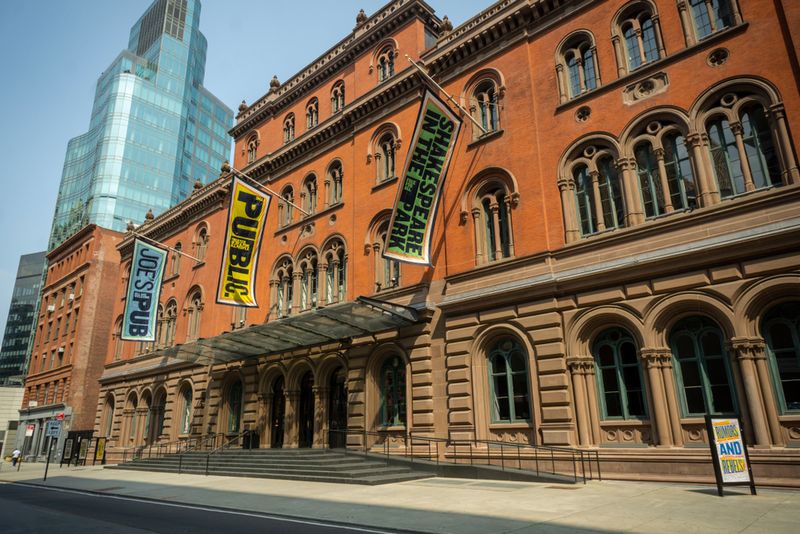 19. Take In The Architecture At Grand Central Terminal
The locals may not be the only ones who know about the Grand Central Terminal, but it's certainly a place worth visiting. After all, many locals use this station as a transportation hub.
Aside from having the opportunity to meet the locals, you'll also be able to take in the breathtaking architecture. You can even try out the whispering gallery which is located just outside the Oyster Bar.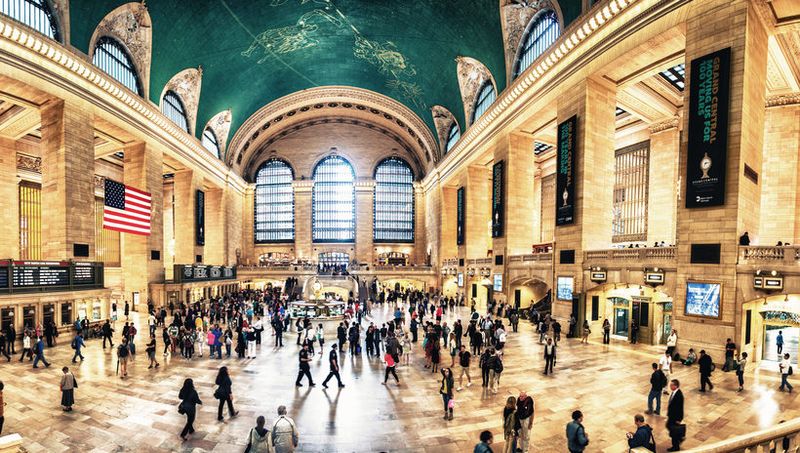 20. Indulge In Delicious Food At Smorgasburg
Every fellow foodie needs to take a trip to Smorgasburg, a food cart fair. The fair is located along the East River in Williamsburg, Brooklyn.
The venders are stretched across a parking lot and park and offer a variety of delicious food from 100 local vendors. You'll be able to dig into tasty food from a variety of cultures such as Chinese, German, American, Cuban, and many other cultures too. If you love all things food, a trip to Smorgasburg is a definite must-see.