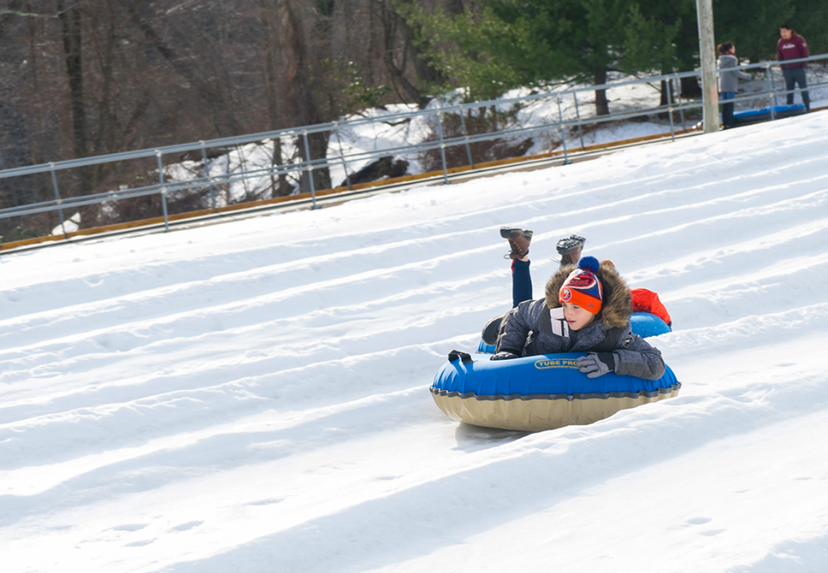 While not all of America sees winter in terms of cold, snow and ice; many states do and instead of hibernating inside, they are choosing to embrace when winter. Resorts and parks are creating awesome winter playgrounds that include snow tubing, sleigh rides, snowshoeing, mountain coasters and more. Instead of sitting inside complaining about the cold weather, we are urging you to bundle up and discover the 6 best winter adventure parks in America.
6. Glenwood Caverns Adventure Park, Colorado
This adventure park is open all year round and sure knows how to draw in a winter crowd, offering 500,000 twinkling lights, a giant Christmas tree that plays a musical light show, winter rides and caves, a 4-D winter movie and fire pits! Ride to the park aboard a scenic tram with views of the lights and valley below. Once in the park take a ride on the Soaring Eagle Zip Ride and the Alpine Coaster, both lit for night riding. Tour King's Row Cave which is lighted with colorful lights throughout. Follow two jolly snowmen on their adventures when you have the winter ride of your life in the $-D theater which plays Winter Wipeout. Warm up around the fire and roast smores or in one of the warming huts that also offer hot cocoa and other warm winter beverages. Experience a different side to this awesome adventure park when the snow falls.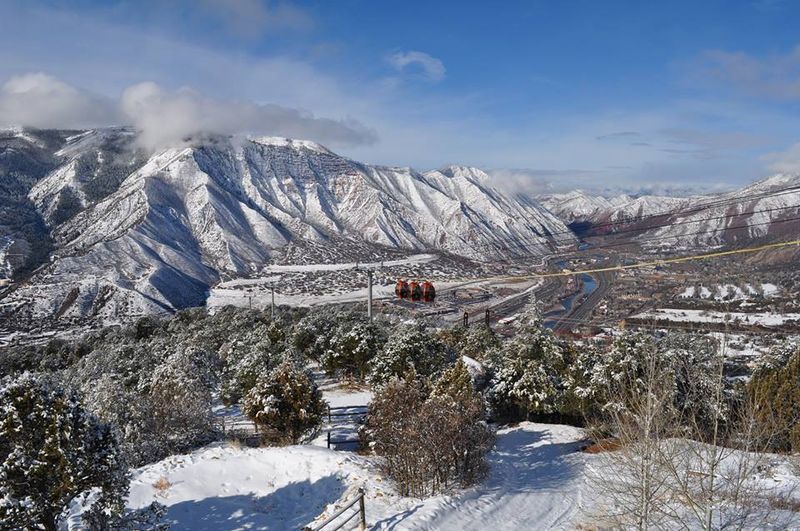 5. Keystone Resort, Colorado
Day or night is the time to head to Adventure Point at Keystone Resort in Colorado to get your tube on. A massive tubing hill has been designed to be fun for all ages here. Boasting a unique enclosed state-of-the-art conveyor system, you can ride as many times as you want on this hill. The hill is multi-lane, ensuring that it is never overcrowded and you won't wait around for your turn. Beside the massive hill is a smaller free children's tubing area for those under 36 inches tall. The tubing sessions run an hour long and reservations are required. Although there are no multi-rider tubes, you can ensure that this will be one of the most fun hours of your winter life.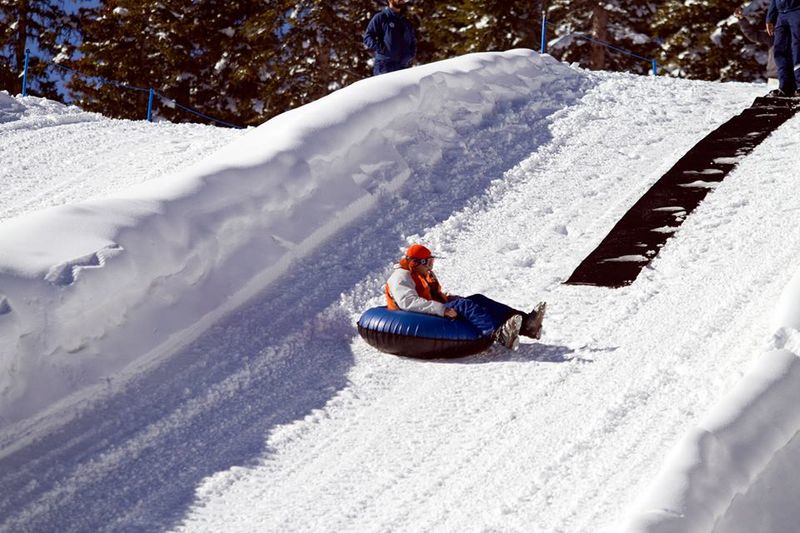 4. Avalanche Tubing Park, Ohio
This tubing park is Ohio's largest and features 10 lanes that stretch 1000 ft. long. This is one of the only tubing parks where there is no minimum height for riders and parents with young children will love it here. Each rider must be able to ride in their own tube though, although linking tubes together is allowed. Getting down is the most fun but getting up the hill is just as easy thanks to the two magic carpet conveyor belts. There is also no time limit here, allowing tubers to slide as long as they want. With a base lodge that includes a snack bar and an outdoor fireplace to warm up, it's easy to spend the day or night here. Just be aware that this tube hill is only open from Thursdays through Sundays and holidays.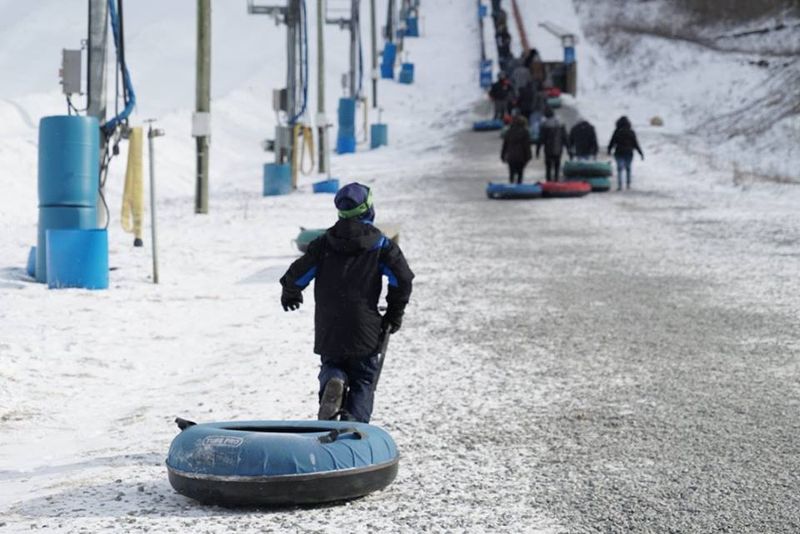 3. Rocking Horse Ranch Resort, New York
This winter fun park offers awesome activities for people of all ages and plan on indulging in them all at the Rocking Horse Ranch Resort in New York. With an upgraded snow making machine, winter is here all season long with plenty of the fluffy white stuff. Snow tubers will love the 500 ft long Timber Chutes where single riders will blast down the hill. Luckily you won't have to walk back up as the magic carpet conveyor lift will give all riders a way back up. If you are after a more relaxing winter activity here, join one of the horse drawn sleigh rides through the magical 500-acre woods. Or take that one step further and hop on the horse yourself for an incredible trail ride. Skaters will love the brand new ice rink available and skates are available at the Sports Shack to rent. And when you are too cold to handle being outdoors anymore, just head inside to the year-round indoor waterpark, where it is summer all year round.

2. Camelback Mountain, Pennsylvania
It is known as boasting some of the best skiing and snowboarding in Pennsylvania, but in addition Camelback Mountain is home some pretty epic winter activities. It is here where you will find Pennsylvania's only mountain coaster, one that traverses through the trees and down steel slopes of the mountain, running over 4000 ft long. The snow tubing is the favorite winter activity here though, other than skiing or snowboarding of course. Featuring up to 42 lanes of sliding and two surface lifts, it calls itself the biggest snow tubing park in America. Offering both single and double tubes, it is easy to challenge friends to a race to the bottom. Magic carpets carry riders back up time and time again. Depending on when you visit, snow tubing is limited to 3-hour sessions, or visit during the week for unlimited riding. How many times can you race down these exhilarating slopes?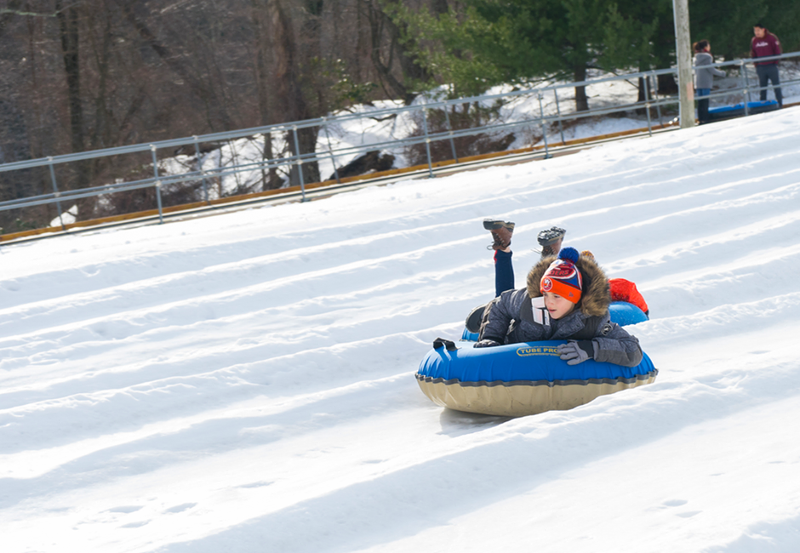 1. Wintergreen Resort, Virginia
The Plunge is Virginia's largest tubing park and is often referred to as the "scream machine." That is because the hill is 10 storeys high and as long as three football fields. Speeds can reach up to 30 mph and although only single tubes are offered, riders are welcome to hook onto each other for an even faster, twister ride. The resort is also home to a 45X90 rink that can accommodate up to 60 skaters at one time. For the younger kids that are too small to visit The Plunge, this resort has an awesome adventure park for just them. Ridgely's Fun Park boasts a mini-tubing carousel, bear paw snow shoes, tunnels, visits from the mascot and even a small hill for tubing. Great for ages 3 and up, this is the perfect way to spend an hour before warming up with some much needed hot chocolate.