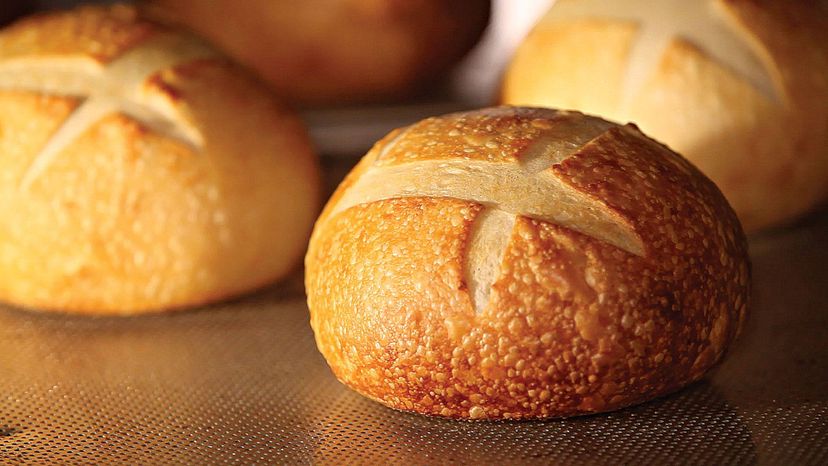 In a time where so many are going gluten-free, there is still a large portion of the U.S. that just can't get enough bread. And that might even be an understatement. Rolls in the morning, sandwiches with lunch, and pastries after dinner. Maybe a snack of toast or croutons throughout the day, too. It's a meal staple that so many have grown to love, even crave throughout their lifetime. What makes us even bigger bread eaters is the sheer variety it can be baked into. There are breads with vegetables, dessert styles, thin slices, and loaves that are baked plump and puffy. If you can imagine it, chances are there's a bread style already in place. When traveling, however, you have the opportunity to try new recipes in new regions. Enhancing your bread tasting repertoire and expanding just how many blends you're able to enjoy. When on the road, be sure and order up a fresh slice of some of these specialties:
1. Cronut -New York City
Like its blended name might suggest, the Cronut is a mix between a croissant and a donut. An item that still hosts the latter's shape, but comes with plenty of flaky and tasty layers. Versions have been done up in all types of styles, offering fillings, toppings, and various levels of infused flavors. And though it can likely be found anywhere, its roots remain firmly planted in New York City, where it was invented at the Dominique Ansel Bakery (named for the creation's founder). Many customers have tried Ansel's versions, as well as copycats, and report that the comparison simply doesn't exist. This is one case where the original is the absolute best, they say.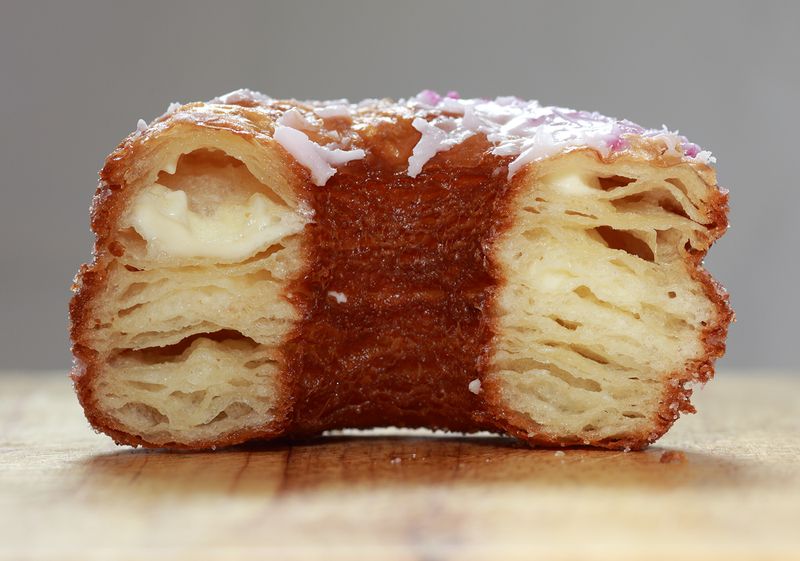 2. Rustic Breads -Seattle
"Rustic" might not be a term you generally think of when explaining food, but for anyone who's ever tasted said blends, it absolutely makes sense. Taking its name from throwback recipes, such as potato loaves and rolls, as well as other concoctions that are perfect for meal add-ins (think hearty, yet flavorful), these rustic options are perfect table breads. One of the most popular (and delicious) bakeries serving up these breads can be found in Seattle, at the Macrina Bakery. Stop in and sample their various artisan offerings, or order a baguette or two to go.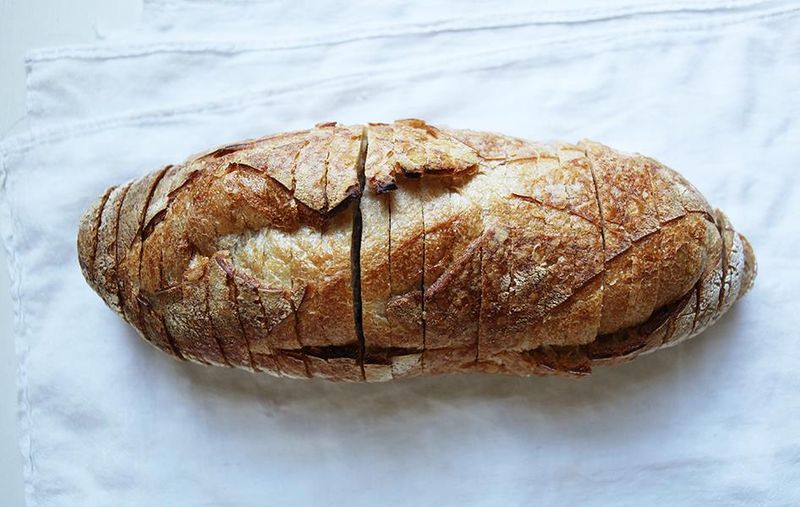 3. Fry Bread -Southwest
Bread might be traditionally baked, but what dish doesn't gain great flavor when it's fried? That's exactly the thought behind fry bread, which serves as a Southwestern staple. (It can be traced back to Native Americans, who cooked up the recipe over campfires rather than searching out an accessible brick oven.) Flat and generally round, it can be eaten with a meal, or under fruit as a dessert. Folks agree it's delicious either way. Stop at a bakery throughout the Southwest to give your own version a try the next time you're traveling. Just beware that it's not the healthiest bread you'll encounter!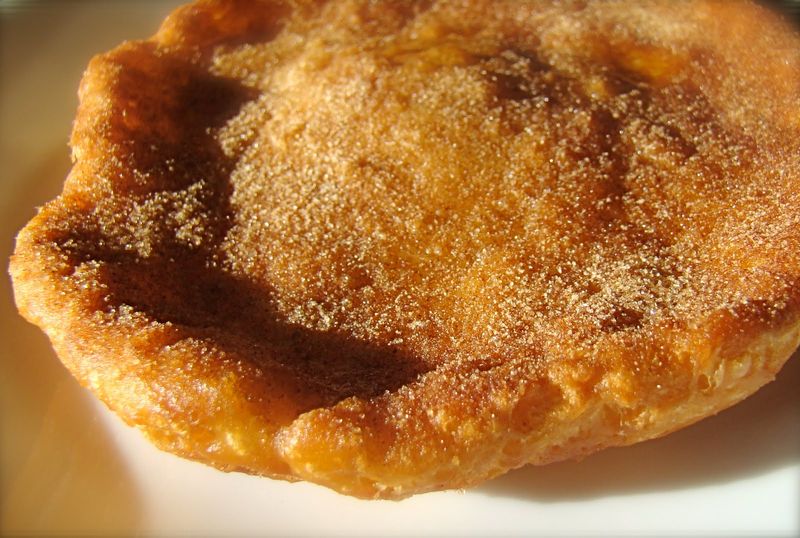 4. Coffee Cakes -Midwest
Technically named "cake" and not bread, this pastry has been eaten in breakfasts anywhere from Colorado, to Minnesota. What makes it so universal, however, is its ability to be personalized to local produce and ingredients. For instance, mixing in different types of fruits, or substituting what flour for organic blends milled right in the area. No matter how it's mixed, coffee cake has continued to be a scrumptious choice (for breakfast or dessert) that, when paired with a strong cup of coffee, simply can't be beat. To get the most out of your coffee cake survey, order a different flavor in each state you travel through when crossing the vast Midwestern region.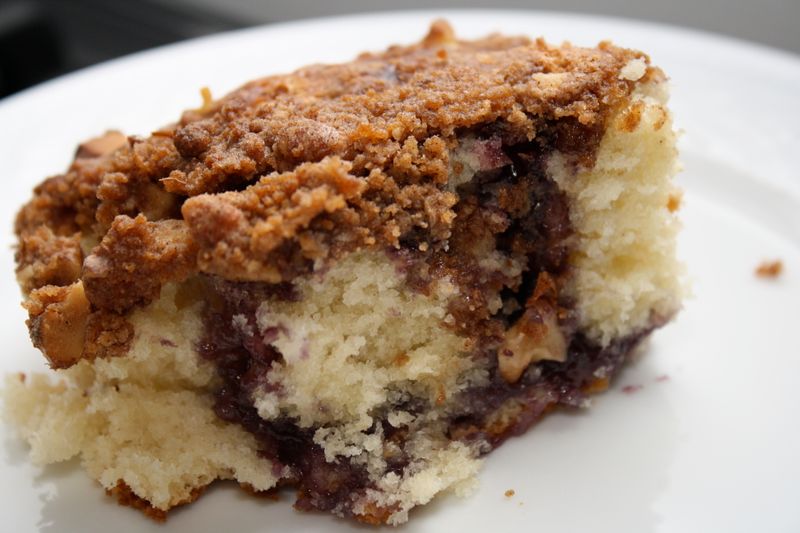 5. Cornbread -The South
This listing comes as no surprise, especially for anyone who's ever had a cup of gumbo. Cornbread is a Southern staple, and can help beef up any meal. Whether it's sweet, spicy, full of vegetables, or a simple muffin alongside your favorite barbeque dish. Cornbread has made a solid name for itself and doesn't seem to be slowing down any time soon. In reach or baking time (though to be fair, this stuff cooks fairly quickly in bread world.) Stop along the South for a tasty bout of bread the next time you need a serious carb fixing!
6. Flatbread -Pennsylvania or other Amish Areas
Flatbread has gotten a serious popularity upgrade in recent times. But the real stuff still hasn't forgotten its roots. First hailing from Egypt, before making its way into Amish culture, flatbread has become a tasty way to enjoy grains without all the guilt. Because it's thinner, and therefore less filling, many opt for flatbread as a side or with lighter meals. It can also be paired or topped with cheeses, olives (think naan or pitas), vegetables, or other creamy spreads. Others prefer to dip their flatbread in vinegars and oils to help soak up flavor. No matter how you plate it, these breads are a delicious choice, especially when looking to cut back on vacation calories.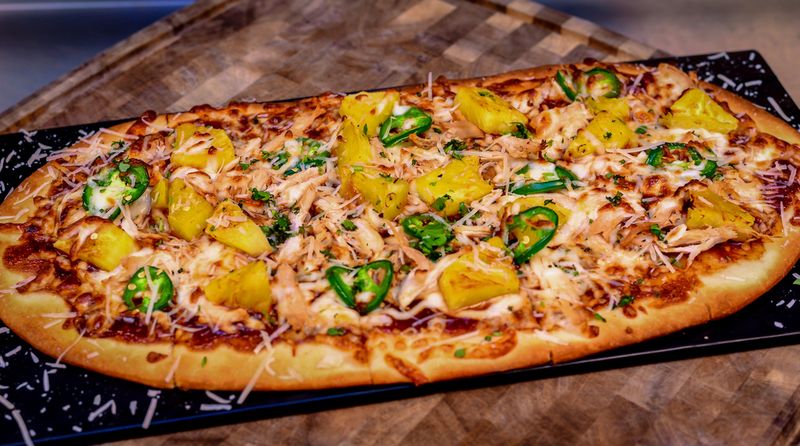 7. Sourdough -San Francisco
While you're likely to find sourdough bread all over the country (and even the world) traditional San Francisco sourdough is something special that you can't pass up on. This bread is made in the french style using a unique culture of wild yeast started in the San Francisco area. It's this home grown starter that gives the bread it's characteristic tangy flavor that many have come to know and love. If you're in the Bay Area and looking to try a loaf for yourself, head over to Boudin Bakery, home of "the original San Francisco sourdough".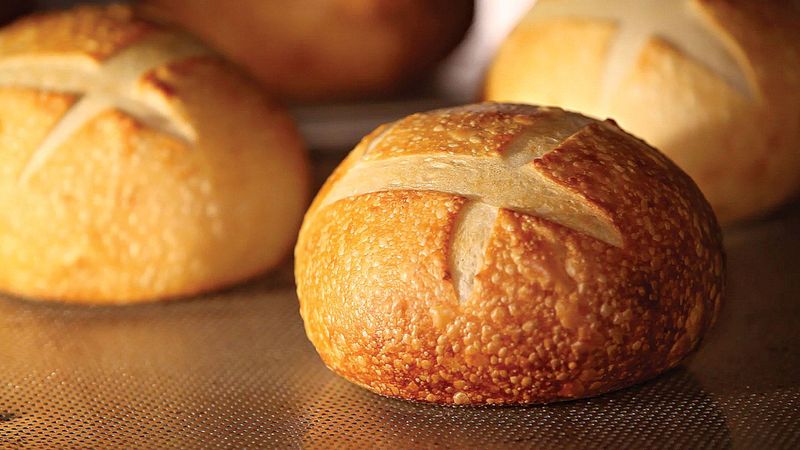 8. Buttermilk Biscuits -The South
Getting into a discussion about biscuits with anyone from the south can be downright dangerous. Everyone has their own opinion on where the best biscuits can be found, and it's often via a family recipe passed down through generations. It would be pretty hard to visit the southern states like South Carolina, Georgia, Texas and Louisiana without sampling at least a few of these golden, flaky rich beauties since they're served for any meal. Enjoy with butter and preserves for breakfast, topped with ham and creole mustard for lunch, and smothered in sausage gravy for a hearty dinner. Check out The Silver Skillet in Atlanta, known for their flaky, melt-in-your-mouth homemade biscuits.