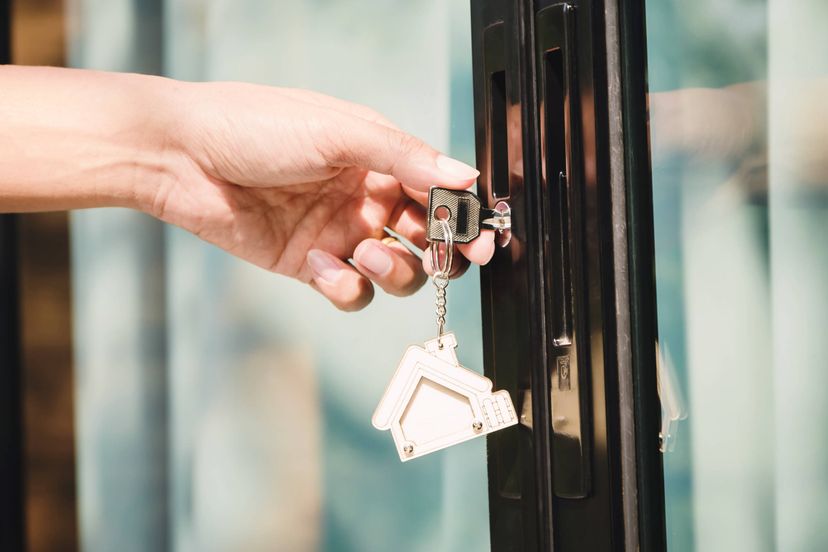 For the indie traveler, avoiding chain companies, mass-produced tours, and the well-trodden path is a top priority. One of the aspects of travel that's less commonly discussed on alternative and independent travel sites — and that typically presents more challenges for visiting a place in a more un-touristy fashion — is family or group travel.
Renting a private home is one terrific solution. Whether it's a ski cabin, beach house, or high-rise condominium in a big city, vacation home rentals have a lot to offer the group that travels together. It provides a local's glimpse of the destination; living temporarily in a real home rather than a hotel, in a neighborhood rather than a tourist zone, gives a really unique and close-up experience to travel. It also has a lot of other great benefits.
You have one place that's totally private and all yours to gather and hang out. You can prepare your own food, which can save a lot of money and is also more convenient than always going out to eat as a big group — and is a lot of fun. Whether it's a family barbecue, girls' weekend cocktails by the pool, or a seafood boil at home, these can often be the most cherished memories of a vacation. And last but not least, it's often surprising how economical renting an entire home can be with a company that specializes in this, such as HomeAway. On a per-person, per-night basis it's often way cheaper than hotel rooms; and typically, the larger the party, the more savings you'll see.
In fact, HomeAway (the industry leader, renting more than a million homes in over 190 countries) conducted some travel research of their own earlier this year and found that the old-fashioned family reunion is very much alive and well. More than half (57 percent) of HomeAway's travelers in the US, France, Germany, and the UK said they have attended a reunion within the last two years; and most (60 percent) have traveled more than 100 miles to reach that reunion.
Now's the time to take advantage of last-minute getaways for the late fall shoulder season, and to start planning for winter vacation, spring break, and even next summer's holiday (especially if you have a large group or are looking at a prime destination.) Travelers to top shoulder-season cities such as San Diego, Myrtle Beach, and Chicago can save an average of $93 per night on their vacation rentals by booking during shoulder season.
If you're thinking of a ski holiday but haven't committed yet, now is the time; by the end of November, half of ski vacation rentals booked through HomeAway.com are already reserved. When it comes to next year's travel, the busiest booking season happens right after the winter holidays — meaning that you can get a jump on it, with a bigger inventory selection and better deals, before mid-December. Vacation home demand tends to spike a whopping 75% from December to January, once the holiday hustle gives way to new year priorities.
Here are some of my "dream list" picks for what I would put on my personal wish list:
Casa Elizabeth
Once owned by the legendary Elizabeth Taylor, this Palm Springs home is a sanctuary for object d'art, photography, oil paintings and is complete with priceless possessions and objects d'art which belonged to the iconic actress. It's the only home ever owned by Elizabeth Taylor in Palm Springs. Renovated and furnished by Kathy Ireland, this estate is frequently called, 'The Jewel of the Desert'.
Monroe/JFK Mountainside Estate
Did you ever think that you could stay in the home where JFK and Marilyn Monroe used to tryst — for only $120 a night? This storied 4-bedroom home was designed by a student of Frank Loyd Wright and very recently was exquisitely remodeled. This modern masterpiece is located in the best area of metropolitan 'Phoenix'. Just minutes from the Biltmore and Scottsdale shopping areas, it is a great place to travel from. The Frank Lloyd Wright design, completed by one of his students, is timeless. Large glass windows and doors allow the visitor to feel as if they are living out-of-doors. A 1000 sq. ft. view deck gives the visitor a breathtaking 240-degree view of the city lights of Paradise Valley, Mummy Mountain, Camelback Mountain, and the Paradise Valley Country Club Golf course.
17 Acre Celebrity Hilltop Estate in Jamaica
This property has seen a host of celebrity guests, including Meryl Streep and Tracy Ullman. In fact, Oscar Hammerstein wrote 'The Sound of Music' from the terrace, overlooking the beautiful hillside!
This villa is filled with history. The home is very private and located about 5 minutes from the beach and 20 minutes from the airport. The home is fully staffed with a chef, butler, housekeeper, gardener, and laundress. A van and driver can be arranged for any size group. Private spa treatments are available on site. The home also has a tranquil pavilion ideal for yoga retreats and the like.
Additional home vacation rental tips:
Use Sites with the most inventory. The more homes to choose from, the better your chances will be of finding a property that fits your budget and meets your needs. Those needs could be a dozen bedrooms, a private pool, or proximity to a sporting event. For example, HomeAway.com has more than 2 million listings in 190 countries.

Use the search filters. When sorting through the inventory, narrow your search by choosing the number of bedrooms you want and the amount you want to spend. Filters also allow you to specify property type, proximity to certain attractions, features like an outdoor grill or pool, and whether pets are welcome.

Read the reviews. There is no better indicator of what the home is really like than reviews from past travelers.

Take advantage of map functions. When searching for a condo near the beach in Destin or a ski-in/ski-out cabin in Breckenridge, use the map function to figure out which properties are closest to your desired location.

Book or pay on the platform. Completing your booking through a large, reputable platform like HomeAway (versus agreeing to rent directly from the owner or off non-verified sites) provides you with invaluable guarantees and coverage should something go wrong. Not likely, but it happens! And when it does, it's the last thing you want to have to worry about on a family vacay.