A recent study by the popular hotel booking site Trivago, released the top 15 best value cities in all of Canada to visit in 2015. The study took the average price of a hotel room, combined it with the satisfaction of hotel guests and looked at everything there was to do in that city. What they found was 15 cities that boasted incredible value, amazing hotels and plenty of things to do whether you are looking for romance, family vacation or just an escape to a new city.
15. Toronto, ON
With the Pam Am games making its way to Toronto this summer, we were actually surprised to see this city still end up on the list as hotel prices in the city jumped. Luckily it seems that Toronto is home to enough hotels, rentals and other accommodations that the prices don't seem as astronomical as one might think. With access to professional sports fields, the CN Tower, the new Ripley's Aquarium, the five-star restaurants and festivals throughout the city; there is certainly no shortage of things to do. Public transportation got a facelift for the Pan Am games and getting around the city is cheap and easy. The average accommodation price per night in the city is $179 with lots of deals to be found online, making Toronto a perfect place to visit this year.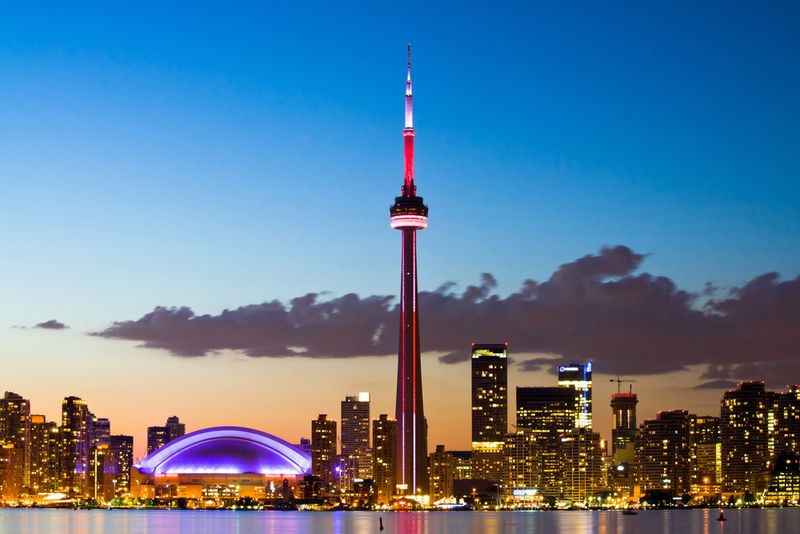 14. Vancouver, BC
Vancouver is one of the most expensive places to live in Canada, but quite affordable if you just want to visit for a few days. With an average hotel price of $179, this city is a prime spot for tourists from all over the world. Summertime brings visitors who walk along the seawall, dine on delicious seafood and explore the nearby towns. One of the best times to head here is in the fall, when the hotel prices drop significantly, the leaves start changing color and the weather is still nice enough to enjoy the outdoors. Vancouver transit makes it easy to get around the city at a reasonable price and there are plenty of free activities for everyone to enjoy, including Stanley Park, walking the beaches, visiting the many art galleries and visiting Granville Island.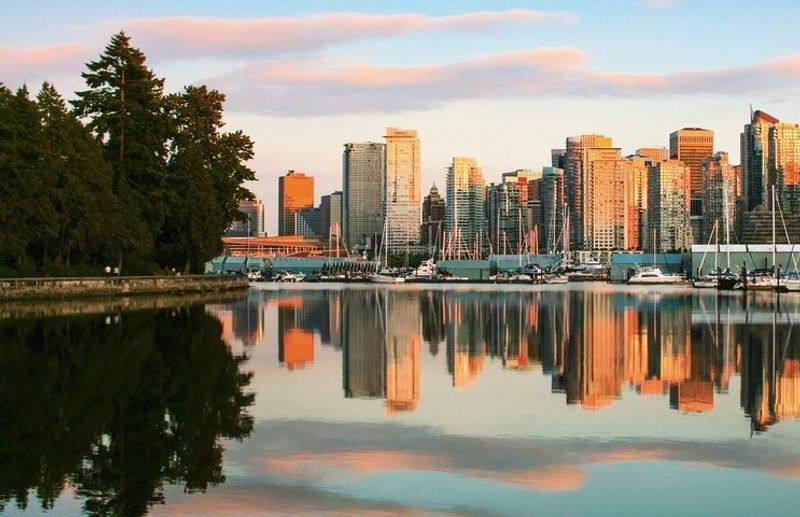 13. Ottawa, ON
The capital of Canada makes this list with an average price of accommodation being just $155 a night, a bargain considering more than 80% of travelers are happy with their hotel stays. Visiting Canada's capital is something everyone should do as the city of Ottawa is full of history, excitement and spectacular architecture. The summer is the absolute best time to head here as the warm weather and festivities make the city feel alive and buzzing with excitement. It also happens to be when hotel prices are at its highest though. It is a good thing then that the city offers incredible value. Tour the parliament buildings for free, head over to the RCMP stables for a chance to look around and perhaps a musical performance if you are lucky or spend an afternoon at one of the city's beaches. Ottawa is teeming with markets, bike paths, picturesque picnic areas and outdoor art throughout the city for you to enjoy.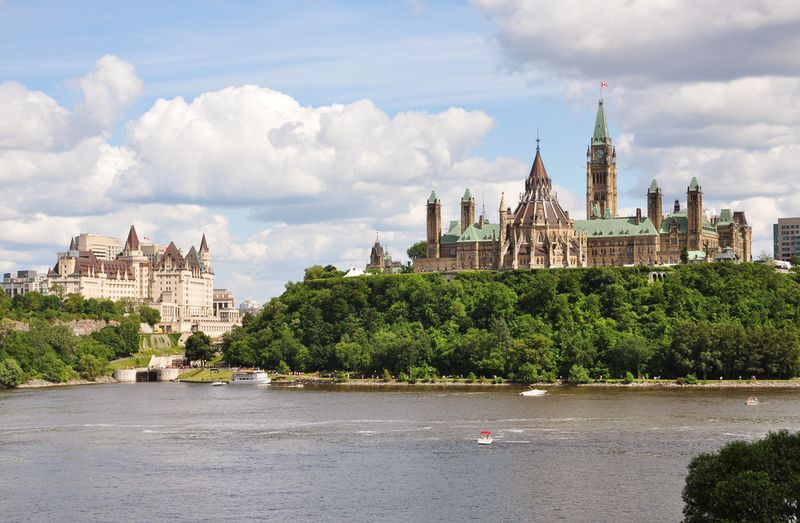 12. Calgary, AB
It is one of the most expensive places to live on this list but visiting here gets you good bang for your buck and promises an unforgettable vacation, minutes from the beautiful mountains. A hotel room in this city goes for an average of $172 a night and many travelers choose to make Calgary their home base while they explore the city and the surrounding mountains. Plan your vacation around one of the many free summer festivals and you won't have to reach deep into your pockets to explore all this city has to offer. Besides festivals, visiting the numerous attractions here cost little to nothing, including one of the world's largest indoor botanical gardens, the plethora of art galleries, shops and the free entertainment during the stampede. Ride a portion of the CTrain for free, grab an inflatable tube and float down the Bow River or simply explore the downtown area and all its charm.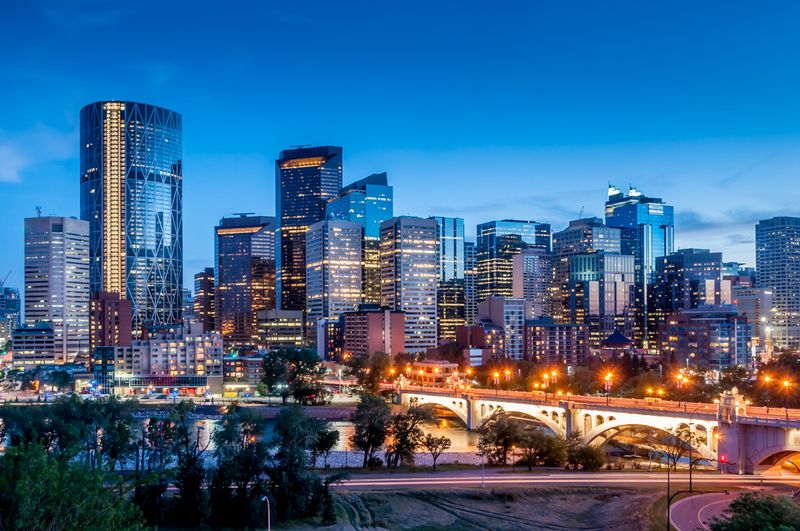 11. Niagara Falls, ON
Niagara Falls is home to the most inexpensive average hotel room on this list, coming in at $112 a night. If you have never been to the Canadian side of the falls, there is no better time to visit than 2015. Besides getting an incredible deal on hotels, Niagara Falls is packed full of activities, many of which can be done at little cost. Cruise the streets down by the falls which are packed with wacky fun houses, arcades and rides that are lit up with flashing lights and sounds. Visit one of the casinos and try your luck at one of the many games or slots. Walking along the falls and watching the spectacular firework show that happens in the summer won't cost you anything either. Surrounding this area also happens to be a large number of wineries that you can tour for free, with tastings only costing a few dollars.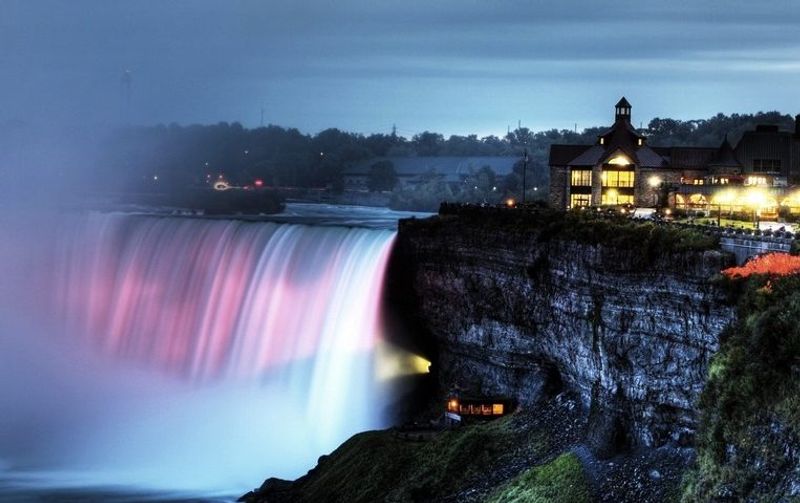 10. Montréal, QC
The city of Montreal is a perfect getaway, whether you are looking for a romantic escape or heading there for the slew of incredible music festivals and culture. With an average nightly price for accommodation being $172, one can enjoy this city while not breaking the bank. Exploring the city is best done on foot, whether you are traversing the streets of Old Montreal, taking the Golden Square Mile tour or curbing your hunger in many of the city's most appetizing attractions. Montreal is also loaded with opportunities to try something new for free, including outdoor yoga classes and ballroom dancing. The city teems with rooftop patios and sidewalk cafes; perfect for people watching and relaxing. Take in one of the many free concerts and performances that happen throughout the city year round and enjoy one of the finest cities in all of Canada.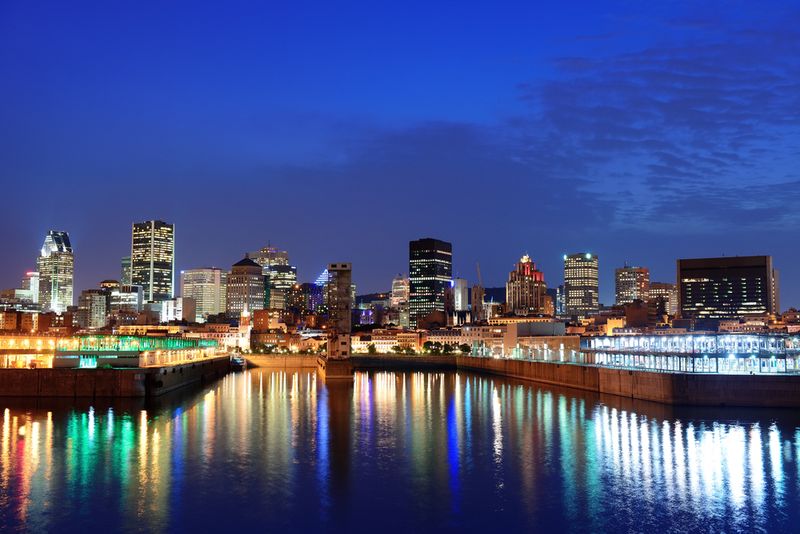 9. Edmonton, AB
It may not be the first place you think of when you think vacation in Canada, but Edmonton has a lot to offer and at the average price of just $151 a night, you can't go wrong heading to this city. If you are looking to explore the outdoors, Edmonton might be just right for you. The city is famous for its North Saskatchewan River Valley, which offers over 100 kilometers of recreational trails, wildlife viewing, city views and Canada's largest historical park, Fort Edmonton Park. One thing to splurge on when visiting here is the West Edmonton Mall. It is the largest shopping and entertainment complex in North America complete with amusement park, artificial beach, indoor wave pool, casino, movie theatres and an indoor lake. If you happen to visit here in the winter, head outside the city away from the lights and look for the Northern Lights. They are often visible from December to March.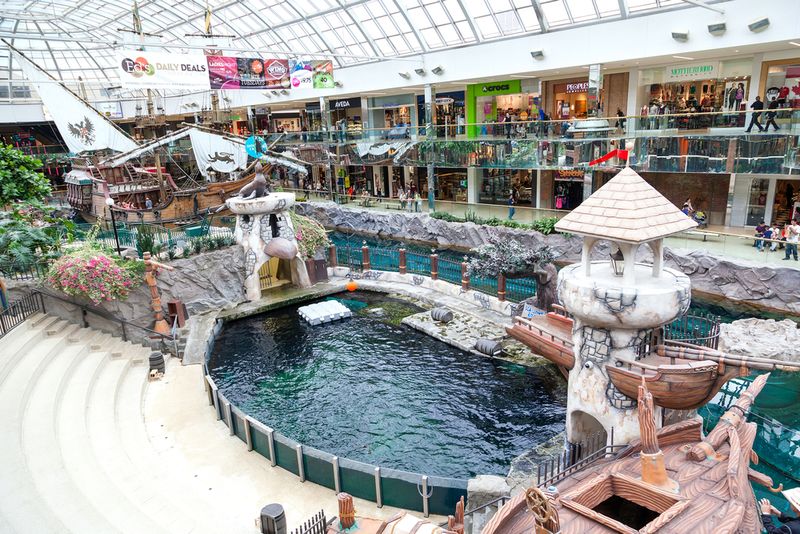 8. Québec-City, QC
It is one of the most romantic cities to visit in all of Canada and with an average room price of $161 a night; many couples choose to visit Quebec City anytime of the year. In the winter the city comes alive with Christmas lights, turning the historic part of the city into a true winter wonderland. In the summer, the cobblestone streets are full of tourists, outdoor cafes and festivals. There are many historic churches that boast incredible architecture, an impressive number of parks and green space and a plethora of boutiques and shops to discover. The cuisine in the city is incredible, the people are friendly and strolling through the walled city of Old Quebec anytime of the year promises to be absolutely charming. For free entertainment, one should head down to the boardwalk along the St. Lawrence that is always full of buskers and entertainers during the summers.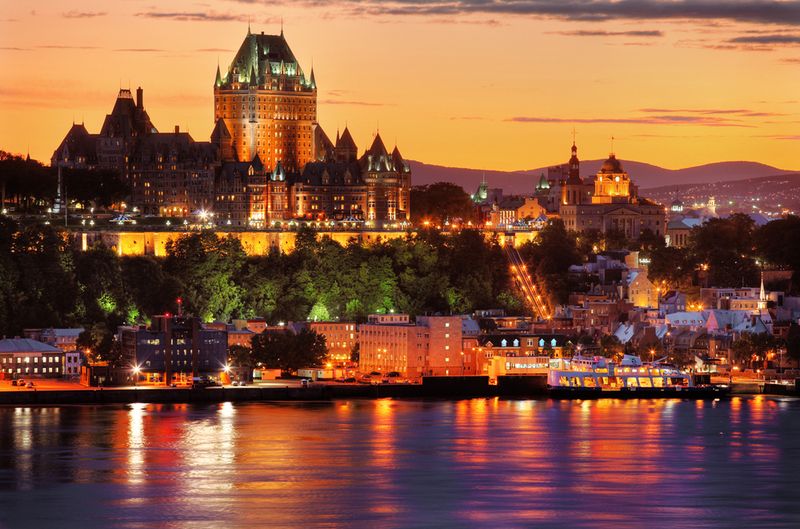 7. Victoria, BC
It is one of the most beautiful cities on this list if you are into stunning mountain views, ocean harbors, colorful houses and natural beauty. It also happens to be a bargain when you look at the average nightly price of accommodations only being $143. The city is full of things to do and see, whether you want to splurge and visit the famous Butchart Garden or the Royal BC Museum, or whether you are looking to stick within a budget. Strolling the causeway, home to breathtaking views of the water, parliament and skyline is a popular activity for both locals and tourists. It is here when you can snag a seat on the Harbour Ferry and discover floating restaurants, historic homes, classic yachts and shipyards during the 45-minute narrated tour. Between the parks, mountains, beaches and art; there is no shortage of things to discover in this city.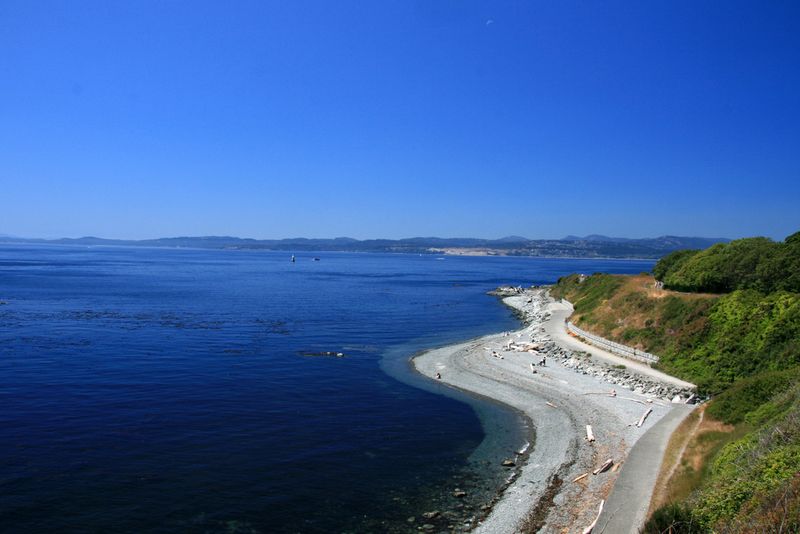 6. Mississauga, ON
If you want to be close to the city of Toronto but don't want to shell out the money, Mississauga is the absolute perfect place to stay. With an average room price of just $123 a night, spending less on a hotel means more spending money in your pockets. Many vacationers choose to make Mississauga their home base and travel into the city to explore the many activities and sights that Toronto offers. If you are looking for things to do in Mississauga though; why not head to the parks in Port Credit or feel like a kid again at Playdium Arcade. Mississauga is also home to a wealth of restaurants featuring cuisine from all over the world and it pays to check them out heading into Toronto for a great meal. Whether you are staying here for the city itself or looking to spread your budget by staying outside of Toronto, Mississauga is a great value city.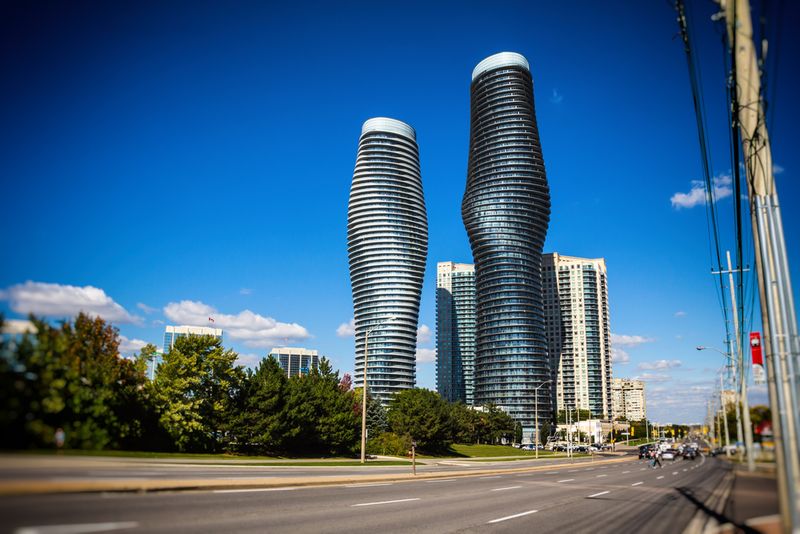 5. Kelowna, BC
Kelowna's location along the eastern shoreline of Okanagan Lake creates a diverse landscape where outdoor recreation thrives and people from all over the world flock to this incredibly beautiful city. The lake itself draws many tourists interested in boating, kayaking and swimming while the rolling terrain is great for hikers, golfers and bikers. In the wintertime skiers and snowboarders head to Big White Mountain. The plethora of outdoor sports is what makes this city so affordable to visit. Pack a picnic, grab your kayak rental and head out for the day. Perhaps strap on a pair of snowshoes and explore the region. Head out and visit the wineries where they offer free tours and cheap tastings. With an average nightly room price of just $140, Kelowna is the perfect natural outdoor getaway.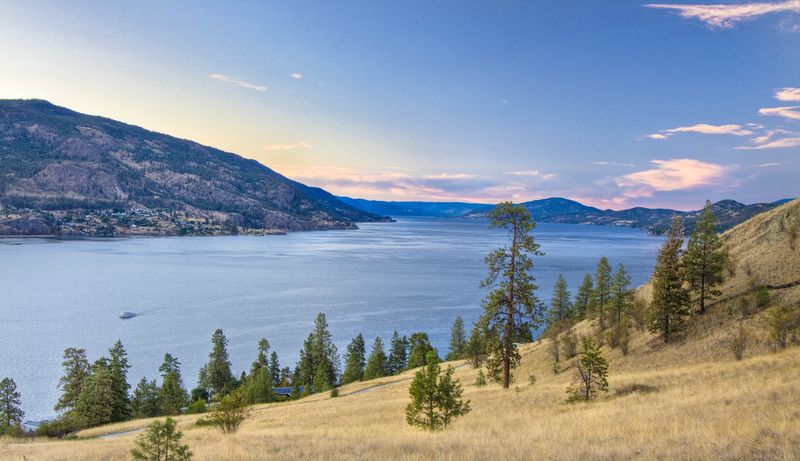 4. Winnipeg, MB
Winnipeg is a diverse city that combines breathtaking architecture with ample green space to create this unique backdrop for a vibrant city. Visitors here will find warehouses that have been converted to restaurants and shops, outdoor festivals and concerts and an abundance of art and culture. The city is home to over 1,100 restaurants and is known for its top notch food scene that is well-priced. One of the most popular things to do in this city is head to The Forks, a downtown area where the two rivers meet that is home to the market, artisan shops and interactive fun. With an average room price of $141 a night, this cultural melting pot beckons visitors from all over the globe. It is recommended you head here in the summertime because the winter here can be downright freezing cold!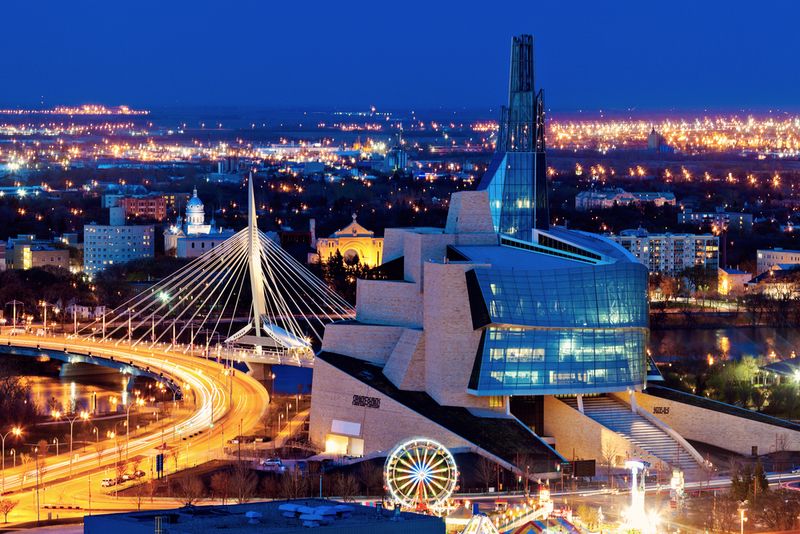 3. Mont-Tremblant, QC
This city located in the Laurentian Mountains is most famously known for its ski resort located at the foot of Mont Tremblant Mountains. Winter sports enthusiasts flock here to downhill ski, snowboard, snowshoe, dog-sled and cross-country ski in some of the best snow in the country. But winter isn't the only season that flourishes here. Summertime brings eco-adventures, hiking, canoeing, cycling and fishing with Lac Tremblant at the centre of most of these. An average room price in this city will run you $189 a night, keeping in mind that winters are the most expensive. Many of the hotels offer discounts if you book early in the season and work with the ski resort to combine lift tickets with hotel prices. Book early, pay once and enjoy this awesome destination, summer or winter.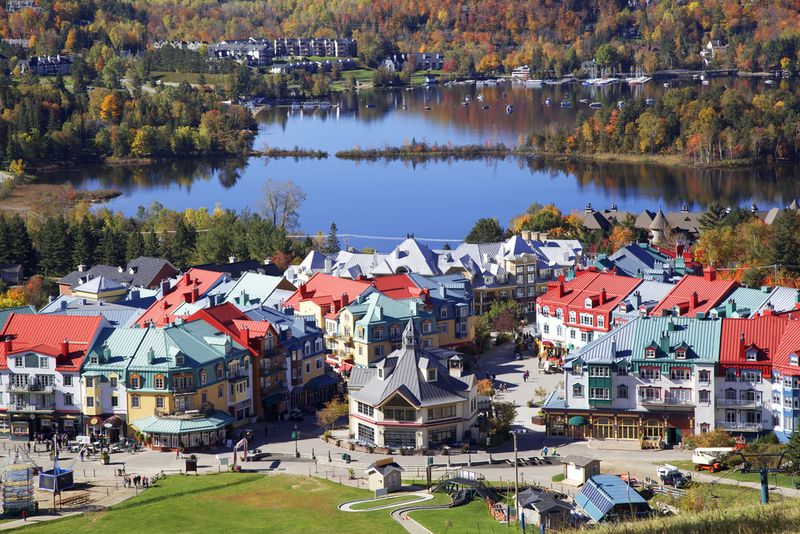 2. Kamloops, BC
Kamloops is a hidden treasure amongst the West coast of Canada and with a highly affordable average nightly room rate of just $119; it won't stay hidden for long. Home to the 5th best golf course in Canada, one of BC's biggest ski hills and an abundance of outdoors to explore; visiting Kamloops and sticking on budget is easy. Many of the activities and restaurants are lower priced than the surrounding areas such as Vancouver or Kelowna, making this city incredibly budget friendly. Popular activities include a visit to the BC Wildlife Park, a hike to the waterfall, a visit to the farmers market and taking in the largest cowboy festival in Canada. There are endless possibilities for winter or summer, making this the number two valued city in all of Canada.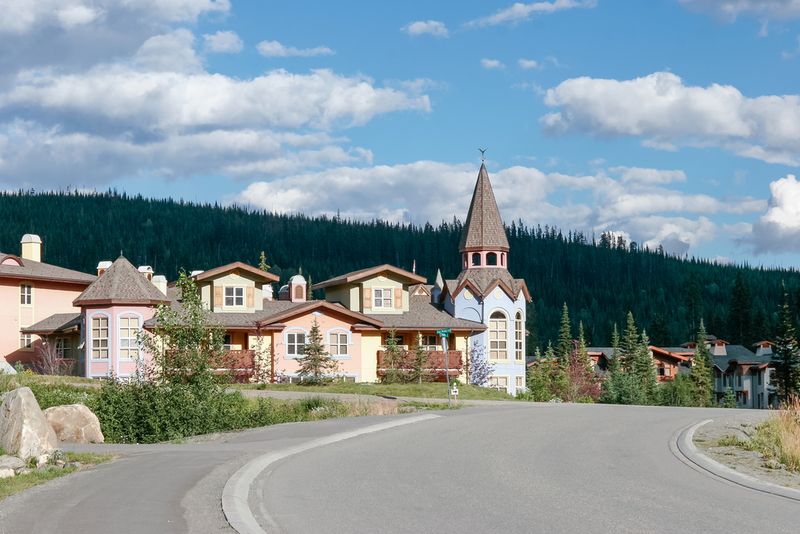 1. Niagara-on-the-Lake, ON
It is the city with the most expensive average accommodation on this list at $203 a night, but seeing as Niagara-on-the-Lake is known as one of the prettiest towns in all of Canada; it comes as no surprise that it can be pricey. You won't find high rise hotels here either; instead you will find historic homes, charming B&B's and beautiful cottages that offer luxury amenities. This 19th-century village is home to award-winning restaurants and wineries and world-class theatre. Strolling the charming streets, touring the wineries and walking along the river won't set you back anything. This romantic getaway is often visited by those looking for an intimate experience, complete with fine dining, great wines and cozy accommodations; which are exactly what they will find in the charming town.