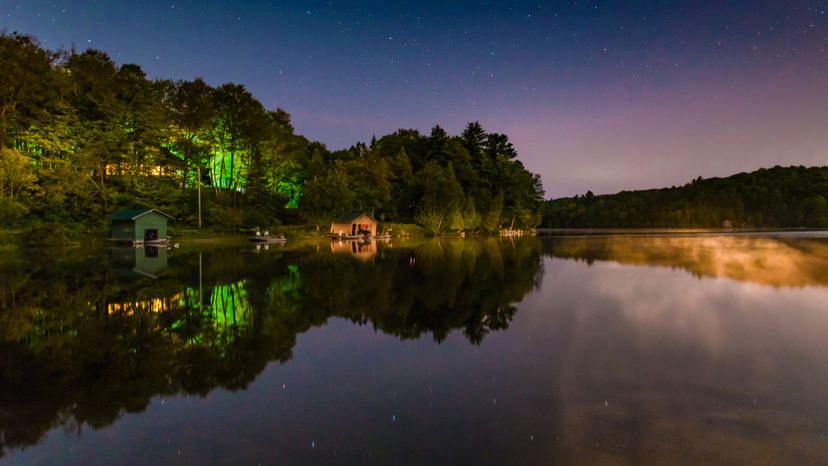 Located just across the river from the city of Ottawa proper, the boundaries of the Outaouais region extends from Abitibi-Témiscamingue to the Laurentians and Ontario (beyond Ottawa). This large region combines vast outdoor adventure opportunities with large parks and mountain ranges, historic and cultural sites for those who want to deepen their knowledge on holiday, and urban experiences that give travellers the opportunity to experience fine dining, bistros, art, live entertainment and boutique shopping.
1. Casino Lac Leamy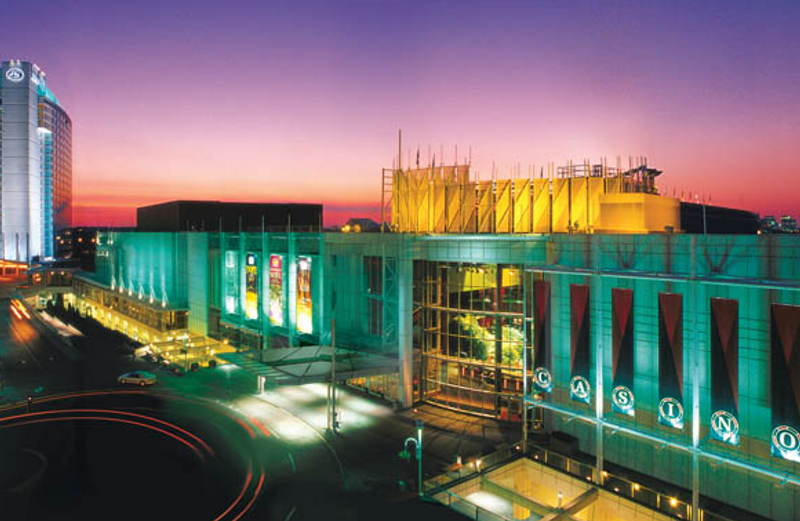 Located in Gatineau, QC, the Casino Lac-Leamy is a notable Outaouais landmark- and not just because it is a major tourist draw. The Casino is a fixture on the cityscape, with a gigantic fountain that spouts high into the sky in the summer months. In addition to the usual gambling fare (slot machines, blackjack, roulette, baccarat, Texas hold em' poker and craps), the casino has an 1100 seat theater, and draws big names, as well as in-house Vegas-style shows. Gourmands will appreciate both the quality and the variety of the dining options at the casino- with silver-domed, white glove dining at the Baccara to more casual buffets, as well as a host of bistros and bars. Adjacent to the casino is the Hilton Lac-Leamy, where many of the rooms offer scenic vistas of Lac Leamy and the Gatineau Mountains. The Hilton Lac-Leamy offers many different packages geared towards the casino crowd.
2. Fairmont Chateau Montebello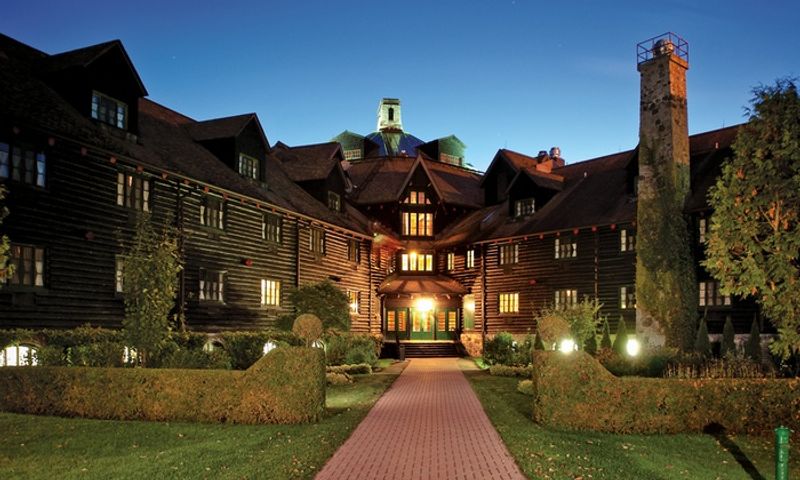 This historic hotel is nestled in the countryside in Montebello, QC. There is a unique charm about this place, no matter what season you visit. The Chateau Montebello was originally founded as a private club in the 1930's and has changed hands a few times over the years, most recently being bought by the Fairmont group of hotels. The lobby of this timber frame hotel is amazing, with a soaring stone four sided fireplace, surrounded by comfy chairs complete with board games. It's the perfect place to warm up and relax in the winter. They have an impressive list of onsite activities (cross-country skiing, snowmobiling, tubing, skating, dog sledding, snowshoeing, and horse-drawn sleigh rides in the winter. Beach and swimming, sailing, kayaking, paddle boating and hiking in the summer. Year-round there are indoor tennis courts and a massive indoor pool). This hotel is also famous for the restaurant, where diners are treated to gourmet treats, prepared by award-winning chefs who favour fusion cooking and local ingredients.
3. The Wakefield Mill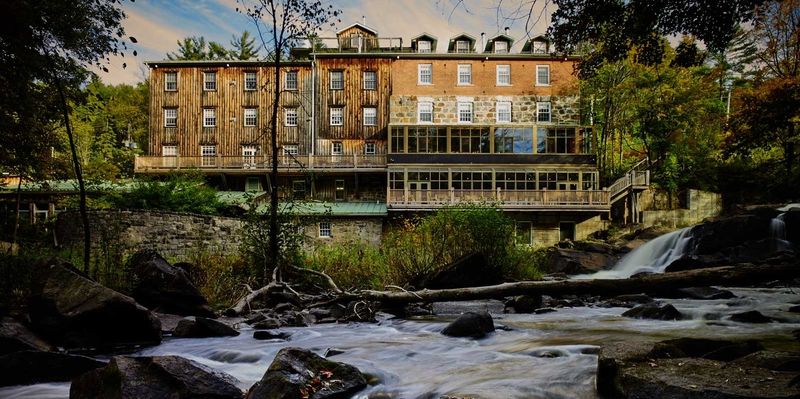 As character inns go, the posh Wakefield Mill, set against the backdrop of Malaren's Falls tops the list. Originally a flour mill, which began in 1838, it was converted to an Inn and Spa in the early 2000s. The architecture is an interesting blend of the contemporary that acknowledges its historic, industrial roots (think steel, timber frames and exposed brick). Rooms vary in size and in luxurious amenities. There are a number of packages available, including a number that let guests take advantage of their full-service onsite spa.
4. Camp Fortune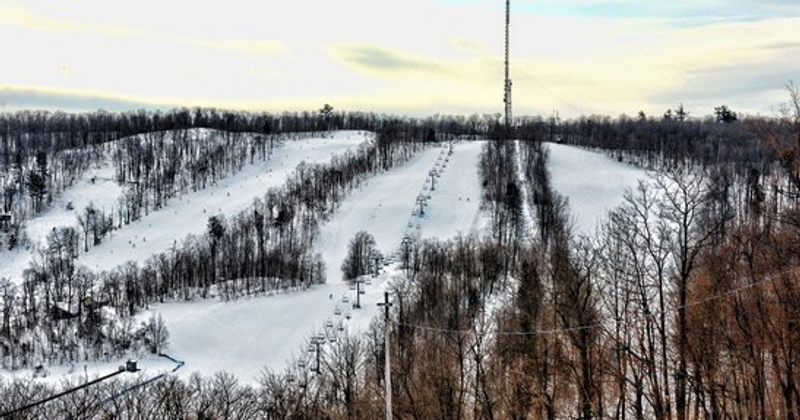 One of the many sizeable ski hills in the area, Camp Fortune is a major draw for outdoor enthusiasts year round. Camp Fortune is very popular with mountain bikers, with a host of trails of varying difficulty and length. It's also a favourite with trail runners. Camp Fortune hosts a number of trail running races through the spring, summer and fall. Camp Fortune is also home to a zip lining and aerial park, where you can challenge your balance on a ropes course through the tree tops that culminates in a zip line that lets your soar through the treetops.
5. Canadian Museum of History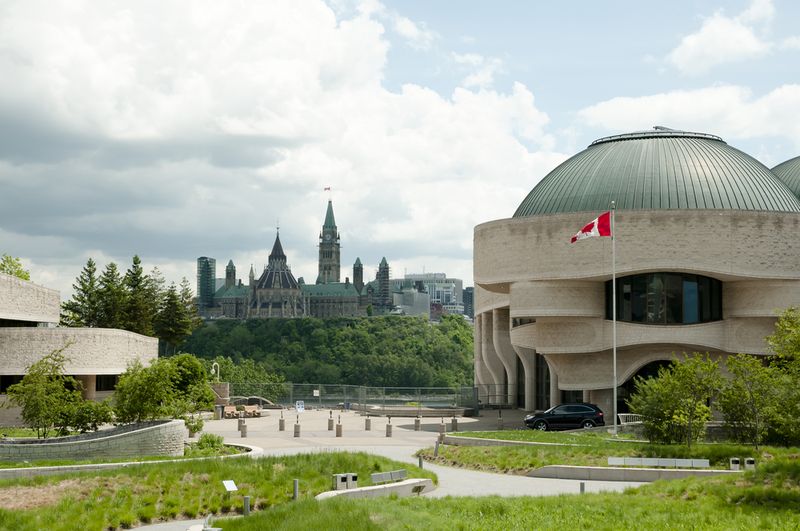 Formerly known as the Canadian Museum of Civilisation, this museum is in Gatineau, moments away from Ottawa. There are regular exhibits that celebrate Canadian history, but also focus on international culture and civilisation as well. Highlights include an IMAX theatre, as well as a full children's museum where learning and play come together. Kids get hands on with pint-sized exhibits, including international marketplaces, a bus from Pakistan, and homes from India and Mexico. There is a fully stocked mini-restaurant, where kids can let their imaginations take over to "prepare" meals and serve customers (i.e. mom and dad).
6. The Nordik Spa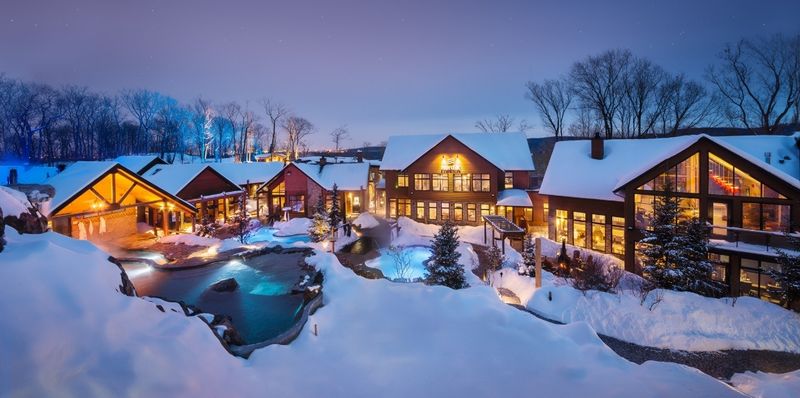 Located on the edge of Gatineau Park, the Nordik Spa is Quebec's answer to Swedish style outdoor spas. This one is actually the largest in North America. Visitors engage in a "thermal cycle", which means that you alternate between hot and cold- starting with saunas and then moving through a series of hot and cold baths, all surrounded by the peaceful greenery of the forest. There are fire pits with open air fires crackling throughout the premises with comfy Muskoka chairs in which to recline and rest. There are also other therapeutic services available. Wouldn't an outdoor massage be dreamy?
7. Manoir Papineau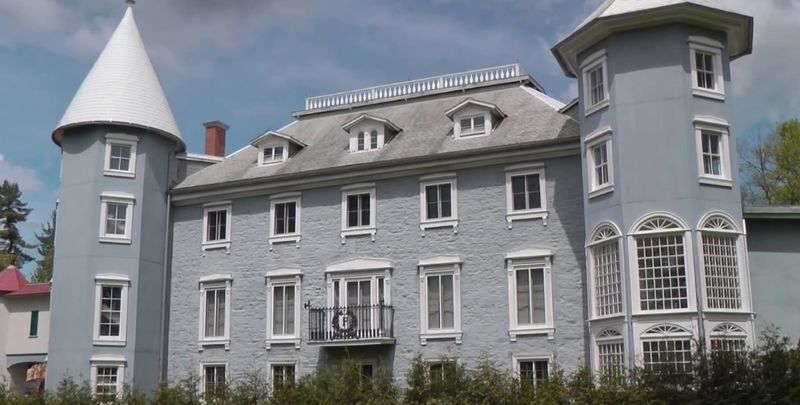 The Manoir Papineau National Historic Site, located in Montebello, QC, commemorates the life of Louis-Joseph Papineau, who was a major player in Canadian politics in the early 19th century. The home is exquisitely decorated in authentic period detail, giving visitors a real taste of what life would have been like living in this picturesque spot in the 1850s. There are extensive gardens to wander at the Manor, with frescoes to admire from Napoléon Bourassa. Guided tours are available, as well as geocaching and other specialty programs like "tea at the Manor".
8. Meech Lake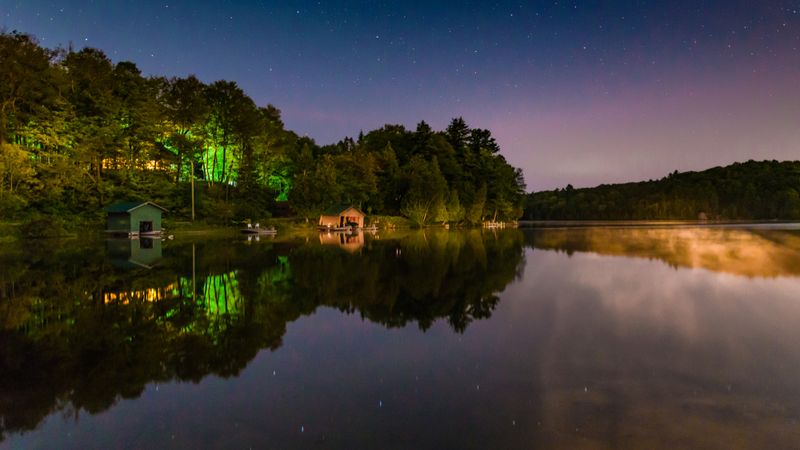 You may be more familiar with Meech Lake in Gatineau Park because of its political significance as the site of the Meech Lake Accord, where amendments to the Canadian Constitution were drafted and offered to the Government of Quebec in 1987 in an effort to get Quebec to endorse the Constitution. This would either entice Quebec to stay a part of Canada, or re-invigorate campaigns for Quebec sovereignty. In addition to its historical significance, Meech Lake is a great beach spot, at Blanchet Beach and O'Brien Beach, where there is some of the best swimming available in Gatineau Park. There are change facilities and toilets at both of these beaches.