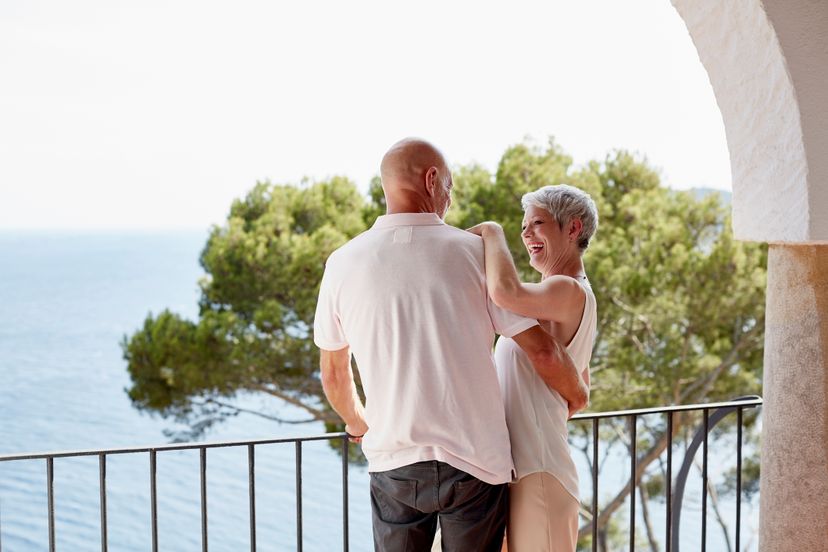 Now that you're entering your golden years, why not pack up your belongings and head abroad to retire in a new beautiful country. According to a survey by International Living, more North Americans are retiring abroad than ever. This is probably because you can have access to great housing, warmer climates, modern amenities, and remarkable healthcare systems all at a much more affordable price. So when you're ready to pack your bags check out our list of the cheapest places to retire in the world. There is a place for every budget!
Panama
Panama beckons retirees to come live and spend their time here. This country boasts the world's best retirement program: the Pensionado visa. The Pensionado visa is available to anyone with a lifetime pension of $1,000 USD or more a month. The discounts that come with the visa are amazing. For example, you can get 20% off medical services, 50% off entertainment, 25% off restaurant meals, 25% off airline tickets (perfect if you'd like to visit family back home), and 25% off electricity and phone bills. 
Panama is also known for being one of the friendliest countries towards expats. You will find that it is easy to make new friends and join different groups and activities. This beautiful country also boasts stunning beaches, turquoise waters, fast internet, great roads, and an excellent healthcare system. With an amazing climate, no threats of hurricanes, and the ability to live a great lifestyle for under $2000 USD a month for a couple, Panama is an excellent place to retire!
Portugal
The sunny country of Portugal, a place that boasts more sunny days than anywhere else in Europe is one of the safest and cheapest places to retire in the world. The cost of living is very reasonable and affordable and is far less than any other country in the region. For example, a couple could live on a mere $1500 USD per month to live comfortably.  
Most retirees can even keep their full pension income without getting taxed because of new legislation. There are plenty of things to do and see to keep you busy and entertained. There are plenty of golf courses, breathtaking beaches, and historic towns ready to be discovered. You'll also appreciate that Portugal offers a first-world healthcare system. Further, English also happens to be widely understood and spoken and whether you choose to settle in one of the coastal communities or a bustling city. It's easy to see why Portugal would be a great place to retire.
Costa Rica
Costa Rica has one of the highest standards of living in all of Central America and is one of the most affordable places to retire abroad. Living a luxurious lifestyle here can cost as little as $1,500 USD a month. Things like rent, food, and entertainment are significantly cheaper than what you're used to in Canada or the USA. T
Furthermore, the economy also caters to tourists and therefore offers plenty of dining options, theaters, and galleries as well as one-of-a-kind experiences you won't get anywhere else. Trekking through the rainforests, lounging on one of their many beaches and discovering the small town's cost next to nothing! The stable democracy, excellent health care system, and neighborly atmosphere all contribute to making this one of the best places to retire in. Don't forget about the warm temperatures, sunny days, and endless ocean views — you will love it!
Spain
For those looking to retire in Europe and are begging for the sunshine, Spain remains one of the most affordable places year after year. Some of the benefits of Spain include a lower cost of living, better value for property, and first-world amenities. The incredible diversity of this country along with its warm weather, interesting history, and hospitable people make it one of the best choices to retire abroad. 
A study by International Living predicts that a couple can live for about $2,600 USD a month (this includes the price of rent) in many cities in Spain. You'll also appreciate that Spain has an outstanding healthcare system. Combined with the efficient public transit system, unlimited access to high-speed internet and all the comforts of home; Spain remains affordable and desirable.
Mexico
Mexico has long been an expat haven and continues to be one of the most affordable places to retire. Better yet, you won't have to travel too far to get here. English is widely spoken, familiar stores and products are available and modern amenities are offered throughout the country. All of this is offered at a much lower price than you're accustomed to in the US or Canada. Instead of spending $100 USD on groceries for the week, you will spend around $20 USD in Mexico.
Further, the healthcare system is also great but costs far less than healthcare in the U.S., and property taxes are so low you don't even notice you are paying them. There is still plenty of affordable property to scoop up in one of the many regions throughout the country. Whether you are looking for a beach community, a historic town, or something in the jungle, this wonderful country offers it all.
Malaysia
If you are looking to retire in Asia it seems that the most affordable and best place to do so is in Malaysia. With a low cost of living combined with a lot of welcoming expats from Britain and Australia, it is a welcome choice for those looking for an exotic destination. Most people choose to rent an apartment or house. A 1,600 square foot apartment with a pool can go for as little as $850 USD per month. 
Malaysia is one of the best places to retire not just because of affordable housing but this country also has cheap local cuisine, affordable Asian airlines that allow you to explore the surrounding areas, and English is widely spoken throughout the country. Many people describe Malaysia as stepping back in time but with modern conveniences such as paved roads, a top-notch healthcare system and a comprehensive public transit system. 
Colombia
Colombia is a country full of genuine hospitality, an array of climates, beaches, modern services, and is incredibly affordable and easy to retire in. Obtaining residency in Colombia couldn't be easier and it has been known to take just under an hour in some cases. 
But why would you want to retire here? To start, the landscape and climate are practically unmatched if you enjoy oceans, jungles and heat. Further, Fresh fruit and vegetables are abundant all year round, and you'll have access to reliable internet as well as access to one of the best and most affordable healthcare systems in the region. The options of where to live in Colombia are plenty and it all depends on the price you want to pay, what climate you are looking for and whether you are looking for a seaside town or bustling city. For example, an average couple can live on a mere $1,200 USD per month to live comfortably in this country.
Ecuador
This country remains at the top in terms of affordable places to retire abroad and it's not just because of its amazing real estate value. The government has done an incredible job implementing an array of generous benefits for retirees. Some of these benefits include discounts on flights originating in Ecuador and up to 50% off entry to movies, sporting events, public transportation, and utilities. Combine these benefits with the extremely low cost of living and you'll see why Ecuador is a great place to retire in. 
A couple can live on just $1,400 USD a month, and yes, this includes rent! Efficient public transportation makes not owning a car easy and helps to make the cost of living even lower. The diverse climates and environments that this country offers make for a multitude of cultures and unique experiences. Whether you are looking to spend your days relaxing on a beach, hiking through the mountains, or immersing yourself in the local culture, it is all possible here in Ecuador.