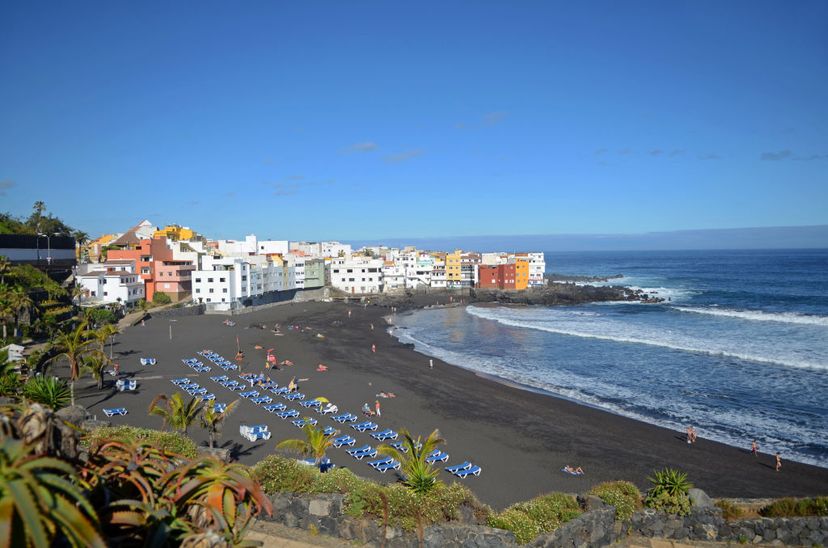 Tenerife is the largest and most populated island of Spain's eight Canary Islands. It is located about 200 miles off the west coast of Africa and boasts a breathtaking landscape. The picturesque island is home to stunning beaches, plenty of history, and lush natural beauty that lures in over five million tourists every year. The best part is that a trip to Tenerife isn't overly expensive either. A trip to Tenerife can cost about an average of $800 (USD) per person or $1600 for a couple. But the best time to visit Tenerife is during Spring and Fall (March through October). The island is really hot during these months which is perfect for a hot, beachy holiday! Before you go, check out our list of the top cities to visit in Tenerife, Spain. 
Puerto de la Cruz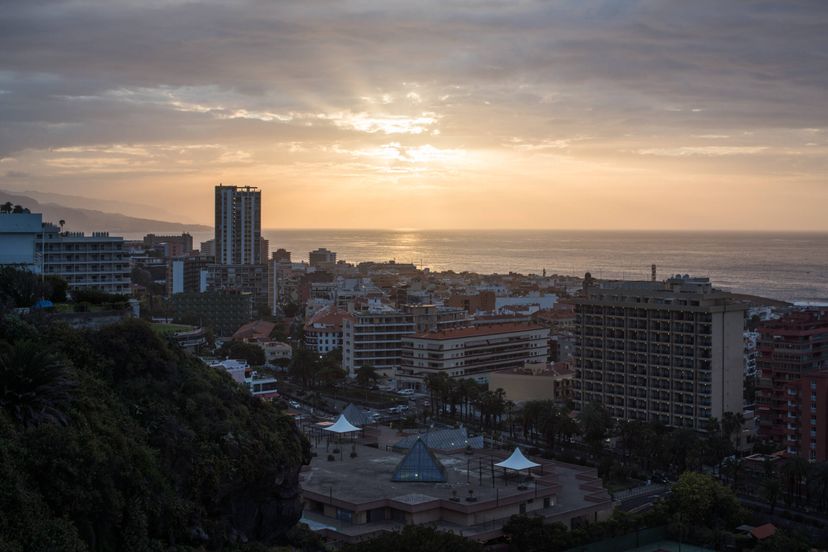 Puerto de la Cruz is one of the most popular destinations in the Canary Islands. It's located on the northern coast of Tenerife in the stunning region of the Orotava Valley. The city's landscape boasts lush greenery and tropical fruit plantations. In addition to its breathtaking landscape, this city is also full of distinct Canarian character. The old fishing port features narrow cobblestone streets and traditional colonial-style bars and cafes. There are also plenty of tourist attractions located all over the city that will keep you busy and entertained. Some of the top attractions include Loro Parque which is a zoo that features dolphins, orca whales, sea lions, and parrots. You may also enjoy Lago Martianez which is a thrilling water park that features several swimming pools, and a salt-water lake. You may also enjoy relaxing at the beautiful sandy beach of Playa Jardin. It's easy to see why Puerto de la Cruz is one of the top cities to visit in Tenerife. 
Santa Cruz de Tenerife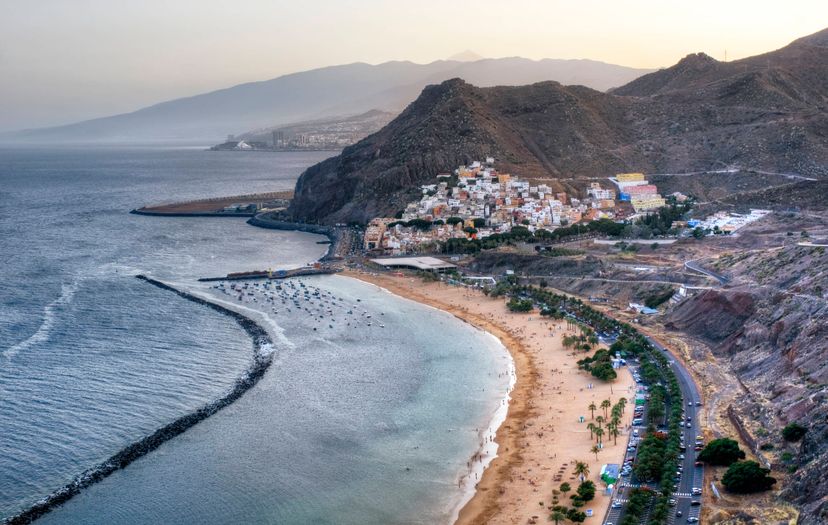 Santa Cruz de Tenerife is the capital city of Tenerife and also happens to be the most populated city on the island. The city is nestled along the northeastern edge of the island. There are plenty of exciting things to do and see while exploring this beautiful city. You may want to start your day by exploring the Museum of Nature and Man. You should also check out the iconic city square, Plaza de Espana, which boasts historic remains. It's also recommended to tour the city by bus as the roads can be crowded and slow. When you're done exploring and are ready to relax be sure to head to Playa de Las Teresitas. This beautiful man-made beach features fine yellow sand and refreshing turquoise water. 
Los Gigantes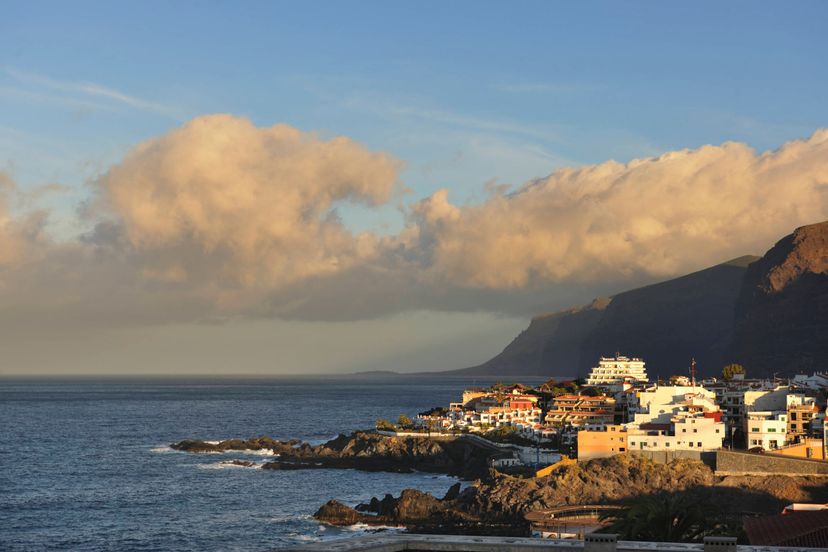 Los Gigantes is a charming town located on the western coast of Tenerife. It is primarily known as a resort town that caters to tourists. The main attraction in this town is the giant rock formations that line the coast. The town has named them Los Gigantes which means "The Giants" because they are about 500-800 meters tall. Other things to do include visiting Playa de la Arena which is a beautiful black sand beach. There are plenty of hotels, restaurants, bars, and other amenities conveniently located near the beach. You can easily get around the town on foot but taxis are also available. 
La Laguna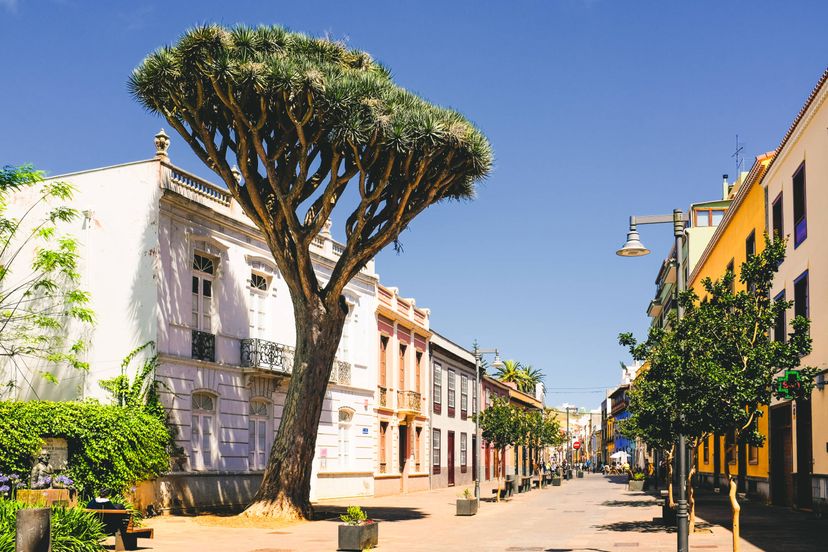 La Laguna is a beautiful historic city located on a hill in the northern section of Tenerife. The city actually used to be Tenerife's capital up until 1723. This picturesque city is overflowing in breathtaking architectural monuments, palaces, and traditional houses from the 17th and 18th centuries. Some of the highlights of this city include impressive churches such as Catedral de Nuestra Señora de Los Remedios (La Laguna Cathedral), Iglesia de Nuestra Señora de la Concepción (Church of Our Lady of Conception), and Iglesia de Santo Domingo (the Saint Dominic Church). It's also worth noting that San Cristobal de La Laguna has been declared a UNESCO World Heritage Site. 
Los Cristianos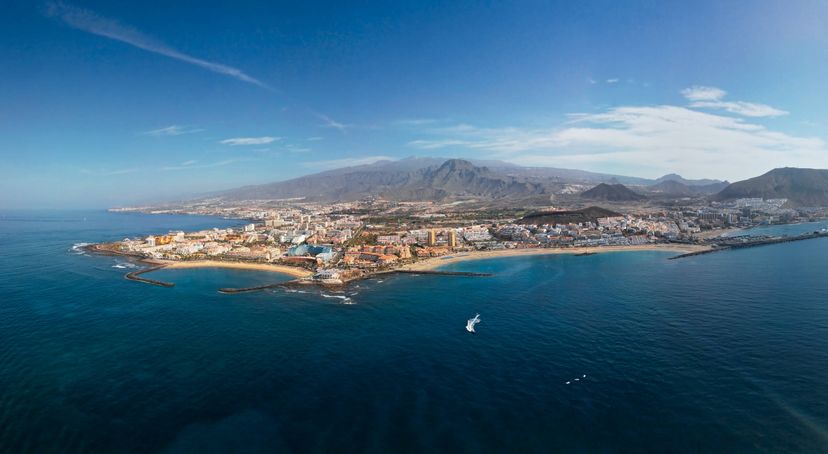 Los Cristianos is located west of the southern airport, Reina Sofia. This is another popular tourist destination on the Canary Islands and boasts plenty of great accommodations and attractions. Some of the top attractions include the city's beautiful beaches, fishing trips, diving excursions, and boat tours on glass-bottom boats. There are also plenty of great restaurants and bars that line the beach and offer an array of traditional Canarian dishes. 
Costa Adeje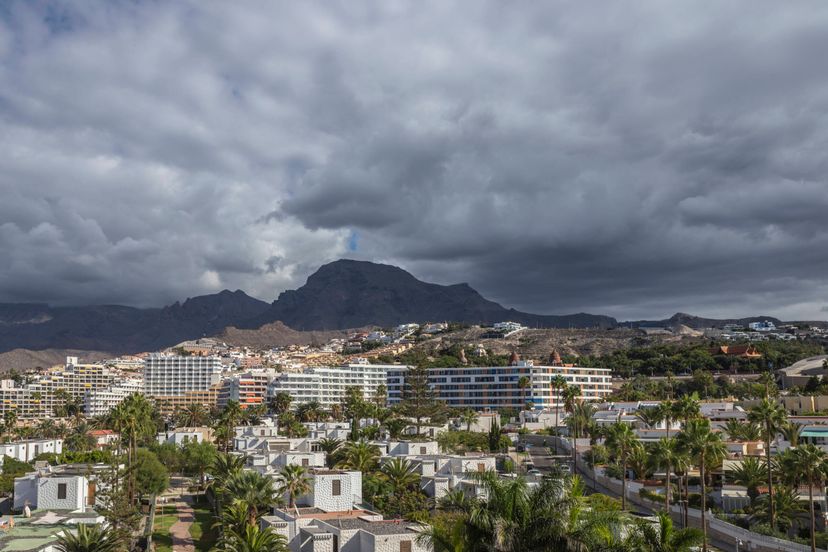 Costa Adeje is located on the southern coast of Tenerife. This lavish city lures travelers who enjoy world-class entertainment, fine dining, luxurious accommodations, and promises fun, adventure, and relaxation. This also happens to be the best city to go whale watching as it's home to a large population of Pilot whales and Bottlenose dolphins. Take a boat tour of the coast and get your chance to see these magnificent creatures in the water! If you love golf you'll enjoy the championship courses at Golf Costa Adeje. You may also enjoy spending the day at Siam Park or Aqualand which are two of the best water parks in the city! When you're ready to relax on the beach be sure to head to Playa del Duque. This beautiful beach features soft golden sand and clear, warm waters.
La Orotava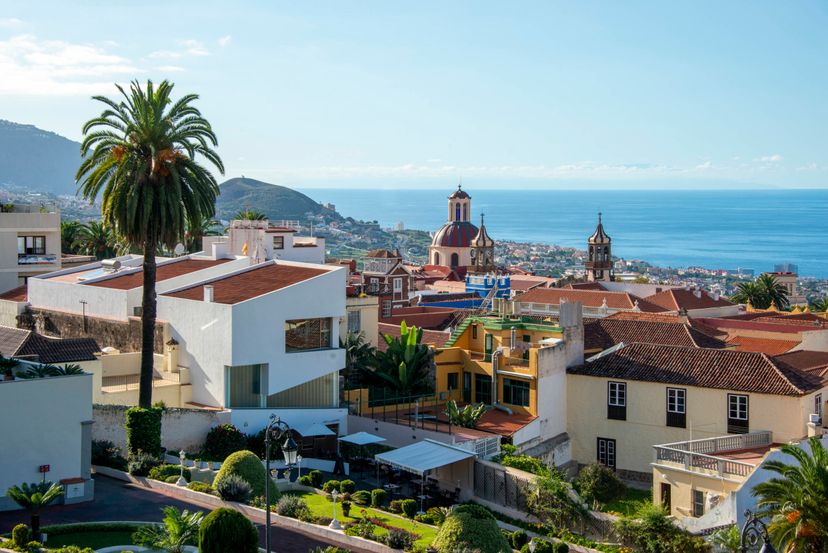 La Orotava is a city and municipality that is located in the north of Tenerife. Many come to see the historic architecture including the balconies of the Casa de Los Balcones (house of the balconies) and the courtyard in the Casa Mendez-Fonseca. You may also enjoy touring the ornate Municipal Palace as well as the city's botanical garden, La Hijuela del Botánico. The garden features more than 3,000 tropical and subtropical plant species that have South and Central American, African, and Australian origins. Finally, La Orotava is home to three volcanic sand beaches including El Bollullo, Martin Alonso, and El Rincon. What's special about these beaches is they are rarely crowded!
Playa de las Américas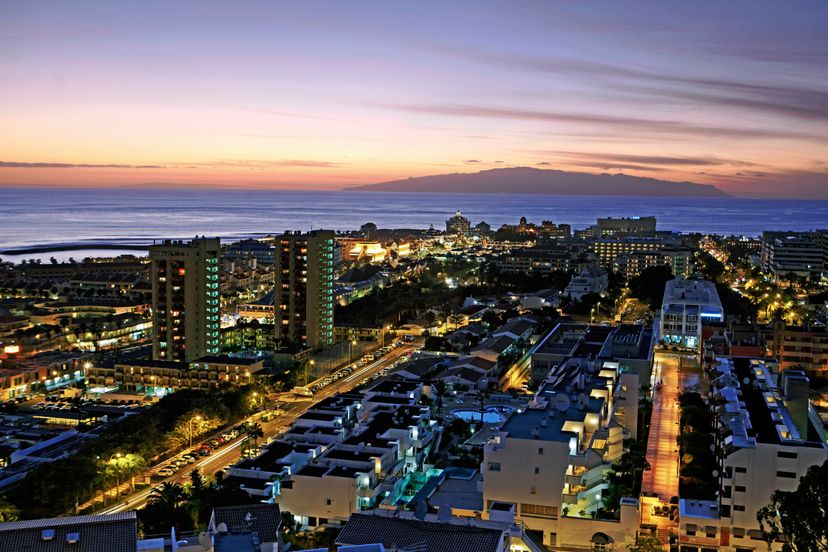 Playa de las Américas is known as the party capital of Tenerife. If you're looking for a quiet, peaceful destination, this is not the city for you. That said, if you enjoy a lively and bustling atmosphere then this is definitely where you'll want to be. This vibrant city is located on the south coast of the island and lures in thousands of travelers from its 24-hour festivities. One of the most popular areas in this city is the one-kilometer (0.6 miles) stretch also known as Veronicas that boasts plenty of nightclubs, cabaret bars, live music, shops, and restaurants. Even though this is a popular destination for partiers, it's also a very family-friendly place during the day. You may enjoy checking out the city's water park, Aqua Park, which features rides and daily performances by dolphins.