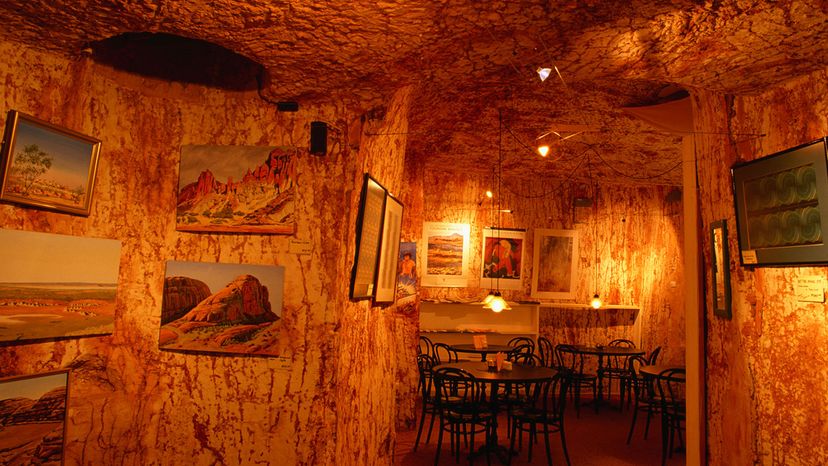 Located in the vast Outback of South Australia is the town of Coober Pedy. But don't expect to find a city skyline or tall apartment buildings. Because here, most of the roughly 2,500 residents live in underground houses, eat in underground restaurants and even worship in underground churches. The town's other-worldly appearance has made it a popular location for films, including 1985's "Mad Max: Beyond the Thunderdome."
Cooper Pedy has just two gas stations, two grocery stores, a post office, a liquor store, and a handful of hotels and shops catering to visitors. It's more than 700 miles (1,126 kilometers) from Uluru, one of Australia's most iconic landmarks, and a stopover on the journey south to Adelaide. On the way into town, mounds of dirt discarded from the mines give it an almost lunar landscape. Signs warn visitors of open mine shafts throughout the area.
Aboriginal people lived on this land for thousands of years before the arrival of Europeans. The name "Coober Pedy" means "white man in a hole," so-called for the miners that inhabit the town. In 1975, the town's Aboriginal community adopted the ancestral name of Umoona. The name comes from a type of tree found in the area, also meaning "long life."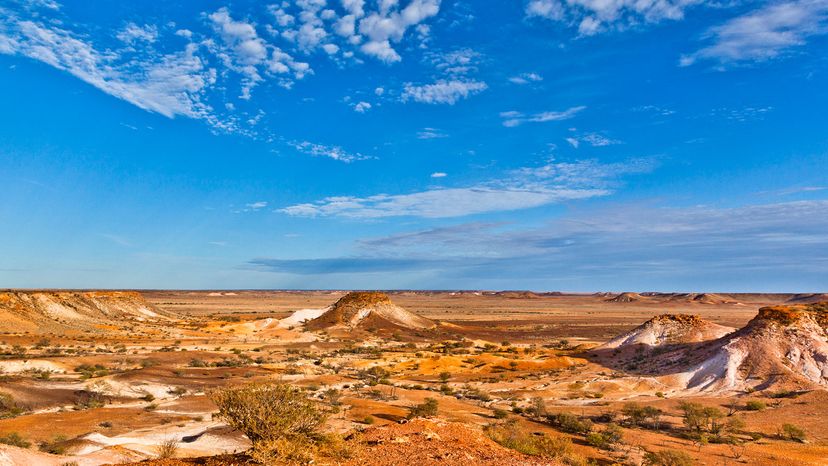 The Breakaways, a nearby mountain range, are a sacred site of the Antakirinja Matuntjara Yankunytjatjara people and the surrounding conservation park is owned and maintained by them.