Scenic and rejuvenating Mediterranean Cruise Tours are the second most popular cruises in the world, second only to those in the Caribbean. With ports in Italy, Greece, Spain and as far east as Turkey there is a wealth of cultural, historical, visual, educational and architectural wonders to take in, not to mention all the fabulous shopping and epicurean dining! Travelers find the ports to be especially hospitable to cruise ships, and they cater to them with English-speaking day-trip guides and tourism support staff.
1. Enjoy The Ruby Princess Through The Greek Isles
This favored ship of Princess Cruise Lines sets off from Venice and makes four stops at various ports in Greece including Athens. The furthest point eastward is the port in Kusadasi, Turkey. Santorini, Naples, Croatia and Rome are included but not the only stops on this voyage.
2. Board the Pacific Princess For The Holy Land
Depart Rome, Italy, and return to Athens, Greece by way of many of the historic cities in Israel including Haifa, Jerusalem and Bethlehem. Additional stops in Greece and Turkey make this a highly spiritual trip. Enjoy three overnight stretches of sailing between ports on this Princess Cruise Lines tour.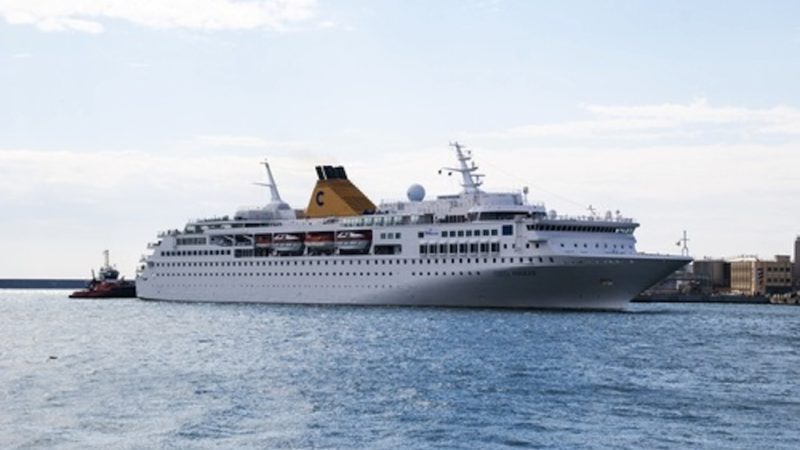 3. Full On-Board Adventure Aboard the Liberty Of The Seas
Royal Caribbean International owns some of the biggest and best-equipped vessels chartering the Mediterranean Sea. On the 7-Night Western Mediterranean Cruise, the adventurer departs and returns from Barcelona, Spain, and travels to two ports-of-call in France and three in Italy. The Liberty Of The Seas is a vessel that is so loaded with onboard entertainment that it is worth the trip in itself.
4. Sixteen Nights Of Serenade Of The Seas
Another spectacular ship from Royal Caribbean International, the Serenade of the Seas, takes passengers to five countries: Spain, France, Italy, Greece, and Turkey. Setting off from Barcelona, this trip includes four days and nights of cruising at sea.
5. Classy Ships Suited To Seniors: The Regatta, Insignia Or Nautica
Oceania Cruises' trio of ships is elegant and radiate luxurious warmth to the passengers. These three ships are especially suited to seniors, and they highlight gourmet dining aboard ship as well as spas and fitness centers. Travel from 10 to 14 nights and visit Monte Carlo, Malta, Venice, Marseille and more.
6. Sailing The Western Mediterranean On A Star Clipper Cruise
Huge sailing ships provide a unique voyage with a relaxed atmosphere in the style of luxurious traditional yachts. Included are many of the same amenities as the largest cruise ships provide. The Royal Clipper sails to port cities between Rome and Lipari, Italy.
7. Windstar's Wind Surf Sails to Isles Of The Mediterranean
This 308-passenger sailing ship, which sports electronically operated sails, offers 7-night excursions between Rome and Barcelona. Many voyages include unique island ports-of-call such as Portoferraio on Elba, Corsica's Ajaccio and France's Porquerolles.
8. Cruise The Adriatic Sea With Noble Caledonia
As an independent cruise line operating under its original founder, Noble Caledonia only makes unique trips. Explore cliff-hugging villages of the Mediterranean like the beautiful town of Sorrento. Additionally, Noble Caledonia offers amazing amenities not found on larger ships.
9. Enjoy Five-Star Service Aboard The Seabourn's Sojourn
Find outstanding voyages in the eastern Mediterranean aboard any of the five ships owned by Seabourn. For an amazing 7-day trip, try cruising from Istanbul, Turkey to Athens, Greece. Alternately, Seabourn offers fabulous 3-day cruises from Rome, Italy to Monaco.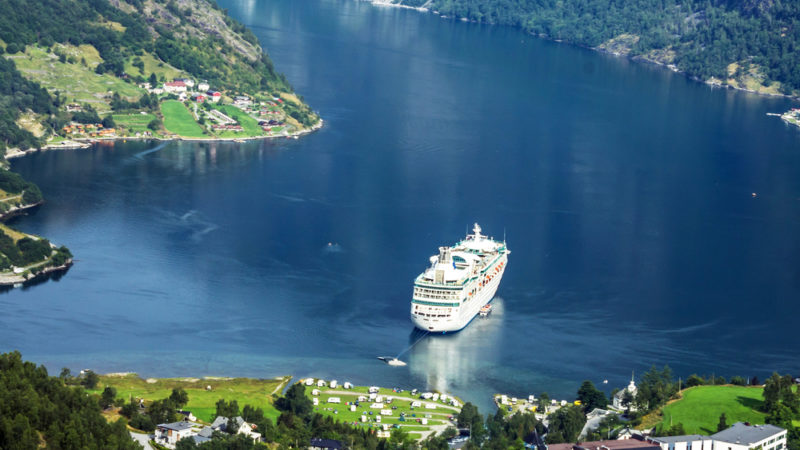 10. Ten Days On Norwegian Cruise Lines With Stops In Greece, Turkey And Egypt
Aboard Norwegian's Jade are a very attentive crew and staff who show their pride in their ship. Between ports like Athens and Istanbul is the perfect time to enjoy the ship's spa and two heated swimming pools.
Note: The Mediterranean Cruise Season
May through October is the preferred months for voyages in the Mediterranean. However, a few cruise lines embark in May and prolong their travels through November, which is when they like to head to the Canary Islands. Several ships sail year round, but the weather throughout the Mediterranean precludes swimming unless the vessel amenities include an indoor swimming pool.