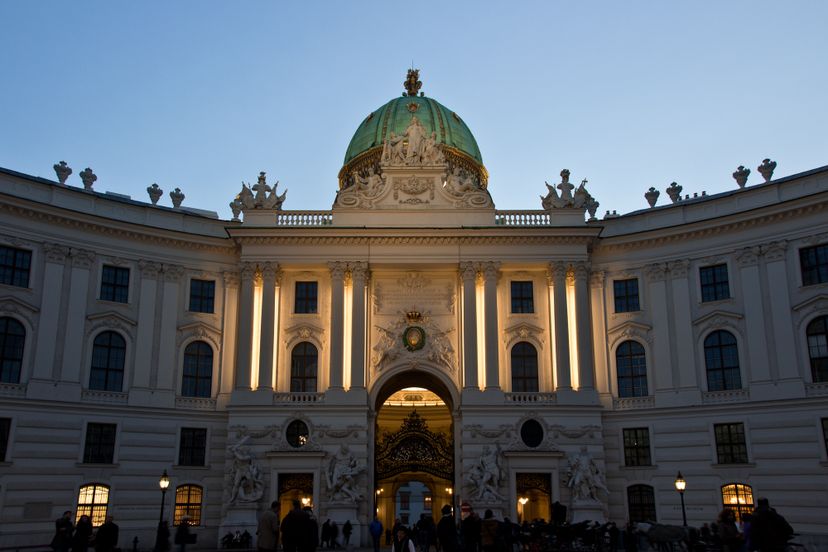 Sometimes, watching old films with scenes of celebrations creates the longing to have been a part of a time when exquisite balls held in elaborate palaces were the norm. Luckily, many modern events exist that evoke those same feelings of grandeur and high society, but the luck stops there because not everyone can be best friends with Anna Wintour, married to Kanye or in a position to shell out five figures for a ticket. So, for those of you who have a taste for the more glamorous things in life, and as an added bonus, would love to combine them with your love of travel, here are five incredible annual society balls that anyone is welcome to attend.
5. Bal Viennois de Montreal, Montreal
This incredible event, which has all the makings of a traditional ball including tuxedos, ball gowns, debutantes and live-orchestras, has been held annually by the Austrian Society in Montreal for the past 50 years. Held each November in the city's Hotel Marriott Chateau Champlain, the ball is a celebration of Viennese culture and the preservation of the Viennese Ball tradition. It doesn't disappoint in the glamour department either, providing guests with an elaborately themed atmosphere (this year's theme is Die Fledermaus), a gourmet five course dinner, a steady stream of champagne, prestigious entertainment and stellar door prizes (the 2014 prize was a trip to Prague). Guests must submit to a dress code and proper dancing etiquette, and can enjoy this evening of old world fun for prices ranging from $150-200.
4. Concordia Ball, Vienna
This Austrian ball, which was originally conceived as a celebration of the journalistic organization known as Concordia, has a history dating back to 1859. Revived in the 1960s, the event is regaining its past splendor, and is now held annually in June at Vienna's City Hall. The majestic building is the perfect backdrop for this glamorous evening, which historically has been attended by royalty and high artistic and political society. Today, the event is still attended by notable international figures, but is open to anyone who wants to don black or white tie, waltz to a live orchestra and celebrate culture into the wee hours of the morning. Tickets are also reasonably priced, with entrance to the ball costing 95 euros (this price increases if you want to attend the gala dinner).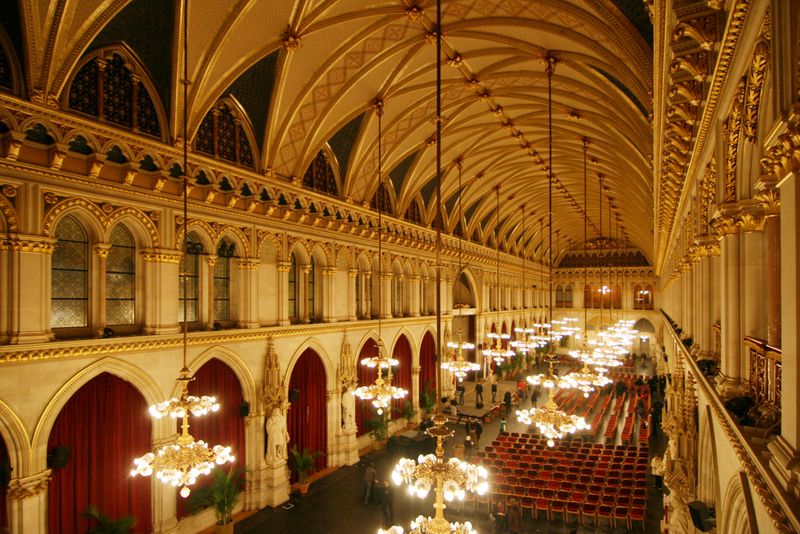 3. Bonbon Ball, Vienna
The sweetest society ball on the planet (literally), the Bonbon Ball takes places every February and celebrates—you guessed it—the candy industry. With a history dating back to 1949 when the event was known as "Sweet Night" the ball has become known for its fun and mostly informal atmosphere (well, compared to other Viennese Balls; dress code is still in effect) and is the only annual event of this kind to take place in Vienna's historic Konzerthaus. Grab a ticket to this event and indulge in a program centered around confectionery delights and take your chances at being crowned "Miss Bonbon" (yes, it's a thing).
2. Saint Valentine's Grand Masquerade Ball, Venice
As an event part of the Venice Carnival, The Grand Masquerade Ball is a unique chance to dress up in elaborate costumes, don a mask and pretend to be someone else for a while. Held in a beautiful private Venetian Palace on the banks of the Grand Canal, attendees are transported to a fantastical world of theatrical performance, candlelit gala dinner, live music and elaborate after-dinner parties. Tickets start at 500 euros and promise an evening of sumptuousness and decadence equivalent only to the parties held by the Venetian nobility throughout history. For those on a stricter budget, the Venice Carnival also hosts a number of smaller balls, namely the Mascheranda Grand Ball and the Carnival in Love Ball which range in price from 150-250 euros.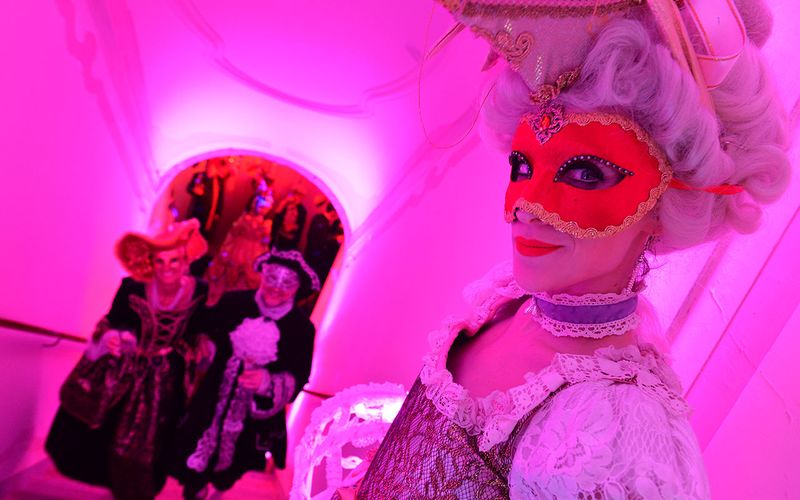 1. Le Grand Ball, Vienna
This here is the crème-de-la-crème, the best of the best and the indisputably most glamorous and authentic ball to be found in the world today. Held on New Year's Eve in Vienna's Imperial Palace, the Hofburg Silvester Ball, known colloquially as Le Grand Bal, is the country's most notable celebration. This spectacular event has ticketed entry (ranging in price from 70-470 euros) and includes a spectacular program of a one-of-kind opening ceremony, live musical and theatrical performances, traditional dances accompanied by a full orchestra and a late night DJ hosting a disco into the early hours of the morning. The food and drink scene is equally impressive, with the ball including a four course gala dinner, various buffets, lounge areas and the famous coffeehouses of Viennese ball culture. The dress code is of course strictly observed, as is the traditional dancing and social etiquette. For anyone looking for an excuse to wear black tie and ring in the New Year at one of the world's most glamorous parties, Le Grand Ball is definitely worth the trip.